After Fukushima, New Fears in U.S.
Japan's catastrophe has raised new safety concerns about the proposed AP1000 nuclear reactor.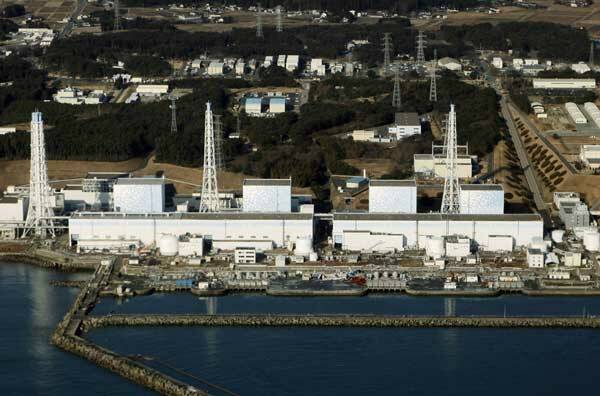 The cat­a­stro­phe in Japan caused by an earth­quake and tsuna­mi on March 11 – one of the worst nuclear dis­as­ters since the advent of com­mer­cial nuclear pow­er – has drawn atten­tion to the David-and-Goliath strug­gle under­way to stop fed­er­al reg­u­la­tors from approv­ing a new untest­ed nuclear reac­tor that crit­ics say has clear safe­ty design flaws. The reac­tor, known as the AP1000 and designed by West­ing­house-Toshi­ba, is pro­posed for 14 sites across the south­east­ern Unit­ed States.
'The [Nuclear Regulatory Commission] is a leaky vessel for hope,' said Lou Zeller of Blue Ridge Environmental Defense League.
The full core melt­downs at three nuclear reac­tors at the Fukushi­ma Dai­ichi nuclear plant have raised new safe­ty con­cerns about the AP1000 reac­tor. The AP1000 Over­sight Group, a coali­tion of envi­ron­men­tal watch­dog groups in the South­east, filed a new legal chal­lenge on June 16 with the Nuclear Reg­u­la­to­ry Com­mis­sion (NRC) to declare the commission's cur­rent AP1000 review ​"null and void."
The groups say the pro­posed design sub­mit­ted for pub­lic com­ment does not resolve known safe­ty design issues, does not apply lessons already learned from Fukushi­ma, and fur­ther, that the NRC's review process did not give the pub­lic – includ­ing out­side nuclear engi­neers – the time need­ed to review and com­ment on the design. The pub­lic com­ment peri­od, which began in late Feb­ru­ary and end­ed in May, was cut off after 75 days despite thou­sands of requests to extend it.
"The NRC's main goal is to bull­doze this license through no mat­ter the pend­ing safe­ty ques­tions," says Tom Clements, south­east­ern nuclear cam­paign coor­di­na­tor with Friends of the Earth. He and oth­ers charge that the NRC, under indus­try pres­sure, is fast-track­ing the review process to cer­ti­fy the reac­tor this year and will put off con­sid­er­a­tion of design changes need­ed as a result of Fukushi­ma until a lat­er date, after reac­tor con­struc­tion may already be under­way at some sites.
"There are pro­found eco­nom­ic and safe­ty issues that remain. Tech­ni­cal experts inside and out­side of the NRC have con­firmed them, and there is great pres­sure to cov­er over them and move ahead," says Jim War­ren, exec­u­tive direc­tor of the North Car­oli­na Waste Aware­ness and Reduc­tion Net­work (NC WARN) based in Durham, N.C.
Friends of the Earth, NC WARN and the AP1000 Over­sight Group have sub­mit­ted tech­ni­cal stud­ies and expert reports with impli­ca­tions for the design of the AP1000 that relate to its con­tain­ment struc­ture, the strength of the shield build­ing, emer­gency cool­ing sys­tems and the high-den­si­ty spent fuel pools pro­posed in Westinghouse's design.
"[It] is imper­a­tive that the NRC re-eval­u­ate the new AP1000 design in light of its poten­tial for con­tain­ment fail­ure," says Arnie Gun­der­sen, a for­mer senior nuclear indus­try offi­cial and chief engi­neer of Fairewinds Asso­ciates, Inc., an inde­pen­dent research firm. He first brought atten­tion to the AP1000's flawed con­tain­ment design in a report com­mis­sioned by the AP1000 Over­sight Group and sub­mit­ted to the NRC in April 2010. The report linked the poten­tial for con­tain­ment fail­ure in the AP1000 to its ​"chim­ney effect" design that would release radi­a­tion into the envi­ron­ment fol­low­ing a nuclear accident.
West­ing­house dis­putes the entire report. Com­pa­ny spokesman Vaughn Gilbert told the indus­try jour­nal Nuclear Engi­neer­ing Inter­na­tion­al, ​"We are cer­tain­ly nev­er sur­prised when an anti­nu­clear group with an anti­nu­clear agen­da puts forth anti­nu­clear comments."
But Gun­der­sen is not alone in rais­ing safe­ty warn­ings. Inside the NRC, Dr. John Ma, the lead staff engi­neer who ana­lyzed the AP1000 shield build­ing, filed a for­mal dis­sent in Novem­ber against approv­ing the design, warn­ing that a nat­ur­al dis­as­ter ​"would shat­ter the [building's] wall as it does a glass cup." Despite requests to release Ma's full report, the NRC has only made a heav­i­ly redact­ed ver­sion avail­able. Friends of the Earth recent­ly filed a Free­dom of Infor­ma­tion Act request for the uncen­sored report.
"The NRC is a leaky ves­sel for hope," said Lou Zeller of Blue Ridge Envi­ron­men­tal Defense League, which is fight­ing plans to build two AP1000 pow­er plants out­side Augus­ta, Ga. ​"It will require action on the part of res­i­dents, activists, elect­ed offi­cials and oth­ers to pre­vent an aggres­sive com­pa­ny with pow­er­ful polit­i­cal sup­port from rid­ing roughshod over safe­ty issues," he said.