Radioactivist Vindicated
The Nuclear Regulatory Commission sides with a fired whistleblower.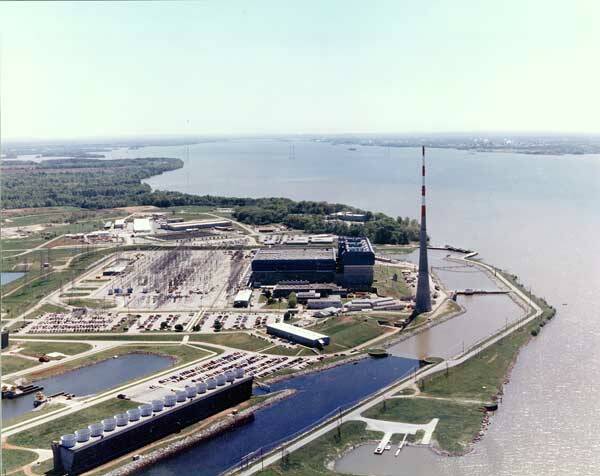 Check out Wikipedia's list of nuclear whistle­blow­ers and you'll find an hon­or roll of nuclear indus­try insid­ers – plant work­ers, sci­en­tists, chemists, engi­neers, lab­o­ra­to­ry work­ers, among oth­ers – who raised con­cerns out about the risks to pub­lic safe­ty from nuclear power.
For speak­ing out, they were met with retal­i­a­tion and harass­ment, on the job and off. They were spied upon, threat­ened, and in the 1974 case of Kerr-McGee plu­to­ni­um work­er Karen Silk­wood, killed.
James P. Spee­gle, a for­mer fore­man and painter at the Ten­nessee Val­ley Authority's Browns Fer­ry Nuclear Plant in Athens, Ala., raised con­cerns about plant safe­ty and was fired in 2004. Spee­gle went to court, and in Sep­tem­ber the Nuclear Reg­u­la­to­ry Com­mis­sion ruled against his for­mer employ­er, the Shaw Group, a glob­al engi­neer­ing and con­struc­tion com­pa­ny that pro­vides ser­vices to more than 30 nuclear plants across the U.S.
The NRC's order fol­lowed a rul­ing by the U.S. Depart­ment of Labor in Sep­tem­ber 2009 that found the Shaw Group had vio­lat­ed fed­er­al whistle­blow­er pro­tec­tion law when it fired Spee­gle in May 2004. The Shaw Group is appeal­ing the labor depart­ment rul­ing, but set­tled sep­a­rate­ly with the NRC and agreed to improve how it responds to work­ers' safe­ty com­plaints in its nuclear operations.
"I nev­er, nev­er expect­ed to be fired for fil­ing a com­plaint of this mag­ni­tude," Spee­gle says. At the time he was work­ing on a $1.8 bil­lion project to restart the Browns Fer­ry Unit One reac­tor, which was shut down fol­low­ing a fire in 1975.
Spee­gle was the fore­man of a crew of painters apply­ing pro­tec­tive coat­ings inside the plant's cool­ing sys­tems. He made repeat­ed com­plaints to his super­vi­sor that inex­pe­ri­enced painters were improp­er­ly apply­ing paint that could even­tu­al­ly clog emer­gency cool­ing pumps, which would in turn make it impos­si­ble to safe­ly shut down the reac­tor in case of an accident.
Stone & Web­ster, the Shaw Group sub­sidiary that held an $800 mil­lion con­tract on the project, was rush­ing to get the job done, accord­ing to Spee­gle. When his super­vi­sor took no action, he went to the NRC and filed a com­plaint. He was fired three days later.
"I spoke out because I was afraid of what could hap­pen. The com­pa­ny was will­ing to take a risk I wasn't will­ing to take," Spee­gle says. ​"Cher­nobyl is a fine exam­ple – it over­heat­ed and they couldn't cool it down," a ref­er­ence to the 1986 nuclear dis­as­ter in Ukraine.
"The util­i­ties are very reluc­tant to heed the safe­ty con­cerns of a work­er because, in order to address them, pro­duc­tion may have to be inter­rupt­ed and a reac­tor may have to be shut down," says David J. Mar­shall, Speegle's lawyer. ​"And that can be hun­dreds of thou­sands of dol­lars – or even mil­lions – in revenues."
Stone & Web­ster was sub­se­quent­ly removed from the Browns Fer­ry project and the sub­stan­dard work that Spee­gle report­ed was redone. In Jan­u­ary 2009, Stone & Web­ster paid $6.2 mil­lion to set­tle a False Claims Act case relat­ed to work done at TVA nuclear plants in Alaba­ma and Tennessee.
Mar­shall said the NRC's order should make it eas­i­er for Shaw's work­ers to report nuclear safe­ty issues and not­ed the com­pa­ny is required to set up a high-lev­el man­age­ment com­mit­tee to review all seri­ous dis­ci­pli­nary actions at its nuclear divi­sions. ​"The order is focused specif­i­cal­ly on Stone and Web­ster, which has a his­to­ry of vio­lat­ing whistle­blow­ers' rights," he says.
Final set­tle­ment in Speegle's case is pend­ing. He is seek­ing back pay, com­pen­sato­ry dam­ages, rein­state­ment and attor­ney fees from the company.
"I went from earn­ing $1,500 a week to col­lect­ing unem­ploy­ment insur­ance. And then when I looked for a job, the red flags were up against me and I couldn't get hired at oth­er plants," Spee­gle says. He says he'd speak up again. ​"Work­ers are the first line of defense and silence isn't safe for anybody."