New AP1000 Nuclear Reactor Design Sparks Ire
But Nuclear Regulatory Commission ignores concerns over potential containment failures.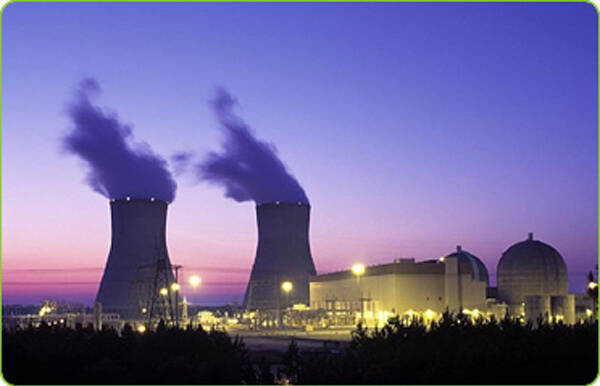 In their rush to approve a new­ly designed nuclear reac­tor slat­ed for pro­posed pow­er plants through­out the south­east­ern Unit­ed States, fed­er­al reg­u­la­tors are ignor­ing safe­ty issues raised by a pat­tern of con­tain­ment fail­ures in reac­tors. That's the urgent mes­sage at the cen­ter of two recent reports exam­in­ing the design of the West­ing­house AP1000 reac­tor, which the Nuclear Reg­u­la­to­ry Com­mis­sion (NRC) is in the process of certifying.
Containment system failures have been relatively common during the last 30 years.
Both reports were writ­ten by Arnold Gun­der­sen, a for­mer senior nuclear indus­try offi­cial and chief engi­neer of Fairewinds Asso­ciates, Inc., an inde­pen­dent research firm. The ini­tial report was released in April 2010, and the fol­low-up report released in late Decem­ber. They were com­mis­sioned by the AP1000 Over­sight Group, a coali­tion of envi­ron­men­tal orga­ni­za­tions cen­tered in the South­east, where con­struc­tion of 14 new nuclear pow­er plants has been pro­posed. Because of the safe­ty issues doc­u­ment­ed by Gun­der­sen, the coali­tion is con­test­ing cer­ti­fi­ca­tion of the AP1000.
Gundersen's reports focus on the AP1000's con­tain­ment sys­tem, warn­ing that a con­tain­ment fail­ure in the AP1000 would cause a radi­a­tion release into the envi­ron­ment due to the ​"chim­ney effect" design, which he believes will suck radioac­tive gas­es out of the hole in the top of the reactor's sin­gle-wall con­tain­ment struc­ture. Addi­tion­al­ly, the AP1000's design is more vul­ner­a­ble to cor­ro­sion than con­tain­ment sys­tems of cur­rent reac­tor designs and had ​"numer­ous inac­ces­si­ble loca­tions" not avail­able for inspection.
"Cer­ti­fied inspec­tions of oper­at­ing reac­tors have failed to detect con­tain­ment fail­ures for years," Gun­der­sen said, not­ing that radi­a­tion releas­es from a con­tain­ment fail­ure could be more than 1,000 times as great as that allowed under fed­er­al law. ​"Con­tain­ment sys­tem fail­ures are the ele­phant in the room."
Because the NRC has no data­base track­ing con­tain­ment sys­tem fail­ures, Gundersen's research involved a lengthy process of review­ing many hun­dreds of indi­vid­ual licensee event reports and indi­vid­ual infor­ma­tion notices issued by the NRC. After sub­mit­ting the ini­tial report to the NRC in April 2010, Gun­der­sen pre­sent­ed his find­ings in June direct­ly to the NRC's Advi­so­ry Com­mit­tee on Reac­tor Safe­guards (ACRS). In his sec­ond report, he charged that NRC staff ​"cher­ry-picked" con­tain­ment fail­ure issues it reviewed in an Octo­ber ACRS meeting.
Both the ACRS and West­ing­house have dis­missed the con­cerns raised in the reports. ​"Envi­ron­men­tal groups hold­ing press con­fer­ences against nuclear plants are not sur­pris­ing to us. … The AP1000 is very well-designed and is the tech­nol­o­gy of choice in most parts of the world," West­ing­house spokesman Vaughn Gilbert told the Raleigh News and Observ­er. Four AP1000 reac­tors are cur­rent­ly under con­struc­tion in China.
In late Jan­u­ary, the ACRS rec­om­mend­ed that two AP1000 reac­tors pro­posed for the Plant Vog­tle site in Way­nes­boro, Ga., could be ​"built and oper­at­ed with­out undue risk to the health and safe­ty of the pub­lic." The ACRS did state there were remain­ing issues to be resolved, but did not note the con­tain­ment safe­ty design issues cit­ed in Gundersen's reports.
Con­tain­ment sys­tem fail­ures have been rel­a­tive­ly com­mon dur­ing the last 30 years. ​"There are at least 80 fail­ures out there and the NRC is not look­ing at this his­to­ry to rec­og­nize that a con­tain­ment fail­ure could hap­pen in the AP1000," Gun­der­sen said. One fail­ure was at the Fitz­patrick nuclear pow­er plant in Oswego, N.Y., where a four-and-a-half inch crack com­plete­ly pen­e­trat­ed the con­tain­ment lin­er due to ther­mal stress.
Though the Plant Vog­tle AP1000 reac­tors have not received NRC cer­ti­fi­ca­tion, on-site prepa­ra­tion work began last year. Con­struc­tion work on the reac­tor can­not begin until the AP1000 is cer­ti­fied and the util­i­ty receives the required oper­at­ing license from the NRC. Local envi­ron­men­tal groups are chal­leng­ing the cer­ti­fi­ca­tion and licens­ing process, but cus­tomers of the South­ern Nuclear Oper­at­ing Com­pa­ny are already pick­ing up some of the cost. Their util­i­ty bills went up on Jan­u­ary 1 under new state leg­is­la­tion allow­ing pri­vate util­i­ties to charge cus­tomers for the cost of financ­ing new pow­er plants under construction.
Pres­i­dent Barack Oba­ma award­ed the Plant Vog­tle project an $8.2 bil­lion fed­er­al loan guar­an­tee last year – more than half its $14.5 mil­lion price tag. Tax­pay­ers could very well lose that much mon­ey on the project. The action was wide­ly crit­i­cized by envi­ron­men­tal orga­ni­za­tions, which cit­ed a Con­gres­sion­al Bud­get Office study pre­dict­ing that 50 per­cent of reac­tor projects receiv­ing loan guar­an­tees will default on their loans.