New AP1000 Nuclear Reactor Design Sparks Ire
But Nuclear Regulatory Commission ignores concerns over potential containment failures.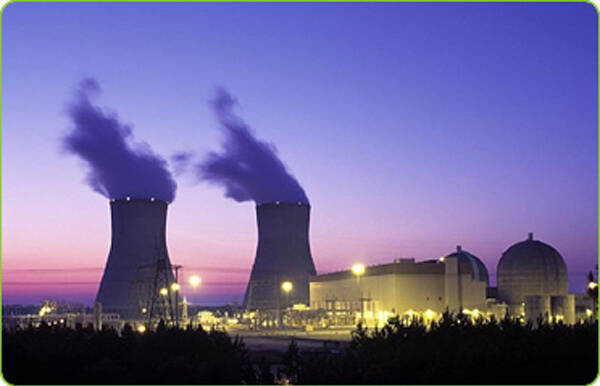 In their rush to approve a newly designed nuclear reactor slated for proposed power plants throughout the southeastern United States, federal regulators are ignoring safety issues raised by a pattern of containment failures in reactors. That's the urgent message at the center of two recent reports examining the design of the Westinghouse AP1000 reactor, which the Nuclear Regulatory Commission (NRC) is in the process of certifying.
Containment system failures have been relatively common during the last 30 years.
Both reports were written by Arnold Gundersen, a former senior nuclear industry official and chief engineer of Fairewinds Associates, Inc., an independent research firm. The initial report was released in April 2010, and the follow-up report released in late December. They were commissioned by the AP1000 Oversight Group, a coalition of environmental organizations centered in the Southeast, where construction of 14 new nuclear power plants has been proposed. Because of the safety issues documented by Gundersen, the coalition is contesting certification of the AP1000.
Gundersen's reports focus on the AP1000's containment system, warning that a containment failure in the AP1000 would cause a radiation release into the environment due to the ​"chimney effect" design, which he believes will suck radioactive gases out of the hole in the top of the reactor's single-wall containment structure. Additionally, the AP1000's design is more vulnerable to corrosion than containment systems of current reactor designs and had ​"numerous inaccessible locations" not available for inspection.
"Certified inspections of operating reactors have failed to detect containment failures for years," Gundersen said, noting that radiation releases from a containment failure could be more than 1,000 times as great as that allowed under federal law. ​"Containment system failures are the elephant in the room."
Because the NRC has no database tracking containment system failures, Gundersen's research involved a lengthy process of reviewing many hundreds of individual licensee event reports and individual information notices issued by the NRC. After submitting the initial report to the NRC in April 2010, Gundersen presented his findings in June directly to the NRC's Advisory Committee on Reactor Safeguards (ACRS). In his second report, he charged that NRC staff ​"cherry-picked" containment failure issues it reviewed in an October ACRS meeting.
Both the ACRS and Westinghouse have dismissed the concerns raised in the reports. ​"Environmental groups holding press conferences against nuclear plants are not surprising to us. … The AP1000 is very well-designed and is the technology of choice in most parts of the world," Westinghouse spokesman Vaughn Gilbert told the Raleigh News and Observer. Four AP1000 reactors are currently under construction in China.
In late January, the ACRS recommended that two AP1000 reactors proposed for the Plant Vogtle site in Waynesboro, Ga., could be ​"built and operated without undue risk to the health and safety of the public." The ACRS did state there were remaining issues to be resolved, but did not note the containment safety design issues cited in Gundersen's reports.
Containment system failures have been relatively common during the last 30 years. ​"There are at least 80 failures out there and the NRC is not looking at this history to recognize that a containment failure could happen in the AP1000," Gundersen said. One failure was at the Fitzpatrick nuclear power plant in Oswego, N.Y., where a four-and-a-half inch crack completely penetrated the containment liner due to thermal stress.
Though the Plant Vogtle AP1000 reactors have not received NRC certification, on-site preparation work began last year. Construction work on the reactor cannot begin until the AP1000 is certified and the utility receives the required operating license from the NRC. Local environmental groups are challenging the certification and licensing process, but customers of the Southern Nuclear Operating Company are already picking up some of the cost. Their utility bills went up on January 1 under new state legislation allowing private utilities to charge customers for the cost of financing new power plants under construction.
President Barack Obama awarded the Plant Vogtle project an $8.2 billion federal loan guarantee last year – more than half its $14.5 million price tag. Taxpayers could very well lose that much money on the project. The action was widely criticized by environmental organizations, which cited a Congressional Budget Office study predicting that 50 percent of reactor projects receiving loan guarantees will default on their loans.
Support this work
Reader donations, many as small as just $5, are what fund the work of writers like this—and keep our content free and accessible to everyone. If you support this work, will chip in to help fund it?

It only takes a minute to donate. Click here to make a tax-deductible donation.
Help support this work
As a reader-supported, nonprofit publication, all of the journalism In These Times produces is made possible by readers like you. If you support this work, will you chip in $5 or more to help fund it?