The sup­ply of land is fixed, so who owns it mat­ters. Much has changed since the feu­dal days of medieval Europe, but if you want to own some acreage in the Unit­ed States — the kind of swath an agribusi­ness cor­po­ra­tion or min­ing com­pa­ny might also cov­et — your best bet is to mar­ry into or inher­it it. This real­i­ty is par­tic­u­lar­ly prob­lem­at­ic for the next gen­er­a­tion of Amer­i­can farm­ers and, by exten­sion, the future of our food system.
"The local region­al food econ­o­my we want, needs ter­ri­to­ry," says farmer, activist and grass­roots orga­niz­er Sev­er­ine von Tscharn­er Flem­ing. ​"Glob­al demands and pres­sures have length­ened sup­ply chains and con­cen­trat­ed con­trol — water pumped from our aquifers irri­gates low-val­ue crops des­tined for dis­tant mar­kets. Cat­tle raised in fam­i­ly oper­a­tions are sold at auc­tion to be fat­tened on feed­lots con­trolled by the beef monopolies."
These larg­er struc­tur­al issues are shap­ing our nation­al land­scape, says von Tscharn­er Flem­ing, and her lat­est start­up, a col­lab­o­ra­tive effort called Agrar­i­an Trust, aims to secure alter­na­tive land access arrange­ments for new farmers.
The Trust esti­mates that ​"in the next 20 years, 400 Mil­lion acres of U.S. farm­land will change hands." As today's farm­ers age and retire, cur­rent social and eco­nom­ic trends sug­gest these acres will fall into the hands of an ever-con­sol­i­dat­ing few and that the land itself will endure fur­ther exploita­tion in the name of one short-sight­ed eco­nom­ic gain or another.
Land prices in the Unit­ed States have sky­rock­et­ed in recent years, the Agrar­i­an Trust web­site notes, ​"dri­ven by an unreg­u­lat­ed spec­u­la­tive mar­ket-place, inter­na­tion­al invest­ment, a dis­tort­ed sub­sidy sys­tem and by unre­strained devel­op­ment pressure."
On the oth­er hand, a surge in inter­gen­er­a­tional sup­port for a more sus­tain­able approach to the envi­ron­ment, more resilient region­al economies and local, organ­ic CSAs (Com­mu­ni­ty Sup­port­ed Agri­cul­ture) offers hope that a fun­da­men­tal­ly dif­fer­ent strat­e­gy is already in progress. The prob­lem is that while scores of young peo­ple across the coun­try are com­mit­ted to reshap­ing the agri­cul­tur­al and eco­nom­ic land­scapes of rur­al Amer­i­ca, the cost of actu­al land is pro­hib­i­tive and the sit­u­a­tion is only get­ting worse.
Part­ner­ing with like-mind­ed allies in the new econ­o­my move­ment, such as the Oak­land-based Sus­tain­able Economies Law Cen­ter (SELC) and the Schu­mach­er Cen­ter for New Eco­nom­ics, the Agrar­i­an Trust is work­ing to pre­serve access to afford­able farm­land, in per­pe­tu­ity, for the pur­pos­es of eco­log­i­cal­ly respon­si­ble, com­mu­ni­ty-owned food production.
The group's three pri­ma­ry goals are to:
Build the issue (what Hen­ry George called ​

"

the Land Ques­tion") and reframe the solu­tion through pub­lic sym­posia, col­lab­o­ra­tive advo­ca­cy cam­paigns, and stake­hold­er meetings.
Sup­port the net­work of stake­hold­ers and ser­vice providers through col­lec­tion and doc­u­men­ta­tion of inno­v­a­tive mod­els for land access. Cre­ate a com­pre­hen­sive resource por­tal to pool the use­ful tools already developed.
Build the Agrar­i­an Trust that can hold and trans­fer land to region­al land orga­ni­za­tions, and ensure its sus­tain­able and pro­duc­tive stew­ard­ship for gen­er­a­tions to come.
To whom does the soil belong?
A com­mons-based approach to land stew­ard­ship and agri­cul­ture is not a new con­cept. In 1881, Hen­ry George — econ­o­mist, social the­o­rist and author of the best sell­ing book on eco­nom­ics Progress and Pover­ty: An Inquiry into the Cause of Indus­tri­al Depres­sions and of Increase of Want with Increase of Wealth: The Rem­e­dy—pub­lished the The Land Ques­tion.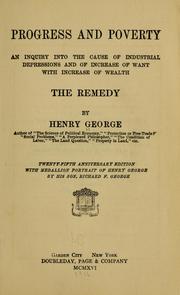 Pub­lished in 1879, Progress and Pover­ty, by Hen­ry George was trans­lat­ed into 10 lan­guages and sold mil­lions of copies. (Pho­to: archive​.org)
Adding to a body of work that would even­tu­al­ly cul­mi­nate in an eco­nom­ic phi­los­o­phy known as Geor­gism (the belief that the eco­nom­ic val­ue derived from land, includ­ing nat­ur­al resources and nat­ur­al oppor­tu­ni­ties, should belong equal­ly to all res­i­dents of a com­mu­ni­ty, but that peo­ple should indi­vid­u­al­ly own the val­ue of what they them­selves pro­duce), George wres­tled with two ques­tions: ​"To whom right­ful­ly does the soil belong?" and ​"Who are just­ly enti­tled to its use and to all the ben­e­fits that flow from its use?"
Clear­ly feel­ing the 19th cen­tu­ry Bern, George wrote that, before the Land Ques­tion could be addressed, soci­ety first had to answer these fun­da­men­tal questions:
whether, their polit­i­cal equal­i­ty con­ced­ed (for, where this has not already been, it soon will be), the mass­es of mankind are to remain mere hew­ers of wood and draw­ers of water for the ben­e­fit of a for­tu­nate few?
whether, hav­ing escaped from feu­dal­ism, mod­ern soci­ety is to pass into an indus­tri­al orga­ni­za­tion more grind­ing and oppres­sive, more heart­less and hope­less, than feudalism?
whether, amid the abun­dance their labor cre­ates, the pro­duc­ers of wealth are to be con­tent in good times with the barest of liv­ings and in bad times to suf­fer and to starve?
A sym­po­sium about land tran­si­tion, con­ti­nu­ity and commons
From Novem­ber 9 through 17, in Albu­querque and San­ta Fe, N.M., the Agrar­i­an Trust will be host­ing a sym­po­sium, ​"Our Land 2: Trac­ing the Ace­quia Com­mons.".
Pre­sent­ed in part­ner­ship with a host of food and eco­nom­ic jus­tice orga­ni­za­tions — Quivi­ra Coali­tion, Bio­dy­nam­ic Asso­ci­a­tion, San­ta Fe Farm­ers Mar­ket, Slow Mon­ey Insti­tute, Bioneers, Bet­ter­day Cof­fee, Rio Grande/​ North­ern New Mex­i­co Young Farm­ers Alliance and the White­head Foun­da­tion — the sym­po­sium will focus on land-use and gov­er­nance regimes of the south­west and desert regions.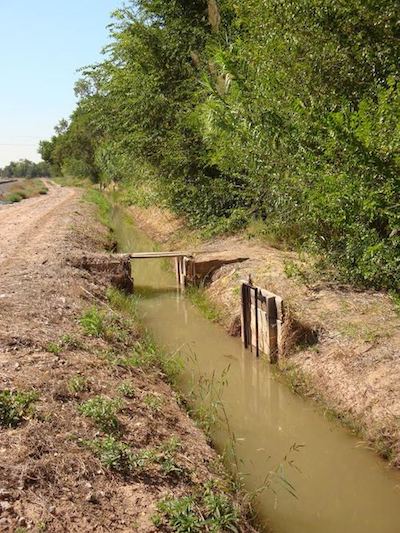 In the Unit­ed States, Ace­quias (which refers to both shared irri­ga­tion ditch­es and the com­mu­ni­ty net­work that man­ages them) are unique to New Mex­i­co and south­ern Col­orado. Brought by the Span­ish, rem­nants of these sys­tems can also be found in oth­er areas of the South­west. (Cap­tion / Pho­to: Paula Gar­cia / bmc​com​mons​.org)
Our Land 1, which boast­ed over 600 atten­dees from 13 states, was held in Berke­ley, Calif., in 2014. This time, Flem­ing says, in addi­tion to study­ing the 400-year-old ace­quias upclose, the event will fea­ture talks about water priv­i­ti­za­tion and poi­son­ing. Atten­dees will also learn about pub­lic trust law — a com­mon­wealth legal frame­work with roots in ancient Rome that pro­tects eco­log­i­cal sys­tems. The Agrar­i­an Trust press release reads:
In the next 20 years, 400 Mil­lion acres of U.S. farm­land are pre­dict­ed to change hands. The con­se­quences of this inflec­tion in own­er­ship are wide-rang­ing — its impact will be felt by all of us.

Agrar­i­an Trust has the mis­sion to shift the des­tiny of farm­land use in the Unit­ed States, in terms of stew­ard­ship and access. We aim to push this sys­tem towards organ­ic prac­tices, com­mu­ni­ty own­er­ship mod­els, and pro­duc­tion for region­al mar­kets for more demo­c­ra­t­ic and sov­er­eign places and peo­ple. We present this sym­po­sium as a way to invite a broad audi­ence into con­sid­er­a­tion of ​"the land ques­tion" and hope to pro­voke con­ver­sa­tion and action.

The Southwest's ace­quia sys­tems are some of the longest set­tled agri­cul­tur­al lands in North Amer­i­ca. Here, the con­straints of desert ecosys­tems con­fined tra­di­tion­al indige­nous and lat­er His­pano-Span­ish agri­cul­ture to the bot­tom­lands, fed by low-tech ditch irri­ga­tion. The ace­quia sys­tems rep­re­sent 
a pow­er­ful and direct com­mons-based gov­er­nance régime and a cur­ricu­lum from which many oth­er regions can learn. In con­sid­er­ing future prospects for sus­tain­able agri­cul­ture and self deter­mined region­al economies — it seems use­ful for a nation­al audi­ence to learn from the bound­ed and mature farm sys­tems 
of the South­west, to look across region­al con­texts at issues of the com­mons, farm­land con­ser­va­tion and evolv­ing legal notions of pub­lic trust.

Join us as we explore the over­lap­ping and con­flict­ual land-use pat­terns of the South­west, and con­sid­er the prospects for our com­mon resources and make plans for action. We wel­come farm­ers of all ages, eaters, con­ser­va­tion­ists, plan­ners, artists, any­one inter­est­ed to relate, and to inter­vene in the des­tiny of the land­scape that sus­tains us.

Can our regions shift towards food sov­er­eign­ty? Can our agrar­i­an sys­tems become more har­mo­nious with their wild habi­tat? Can we be guid­ed by our tra­di­tion­al com­mons? Let us learn togeth­er from nation­al and region­al speak­ers, film­mak­ers, artists, archivists and geographers.
Ulti­mate­ly, Agrar­i­an Trust hopes that the his­to­ry, man­age­ment regimes and future prospects of ace­quia sys­tems will serve as an inspir­ing mod­el for oth­er com­mons-based sys­tems. The ques­tion is: Can these ditch com­mons be expand­ed to include their uplands and head­wa­ters, or will ditch rights be lost to pri­va­ti­za­tion and sold to developers?
"Increas­ing­ly, com­mu­ni­ties rec­og­nize that a region­al farm econ­o­my is more respon­sive, adap­tive, resilient and cul­tur­al­ly sat­is­fy­ing," says von Tscharn­er Flem­ing. ​"We want more diverse, more local, less thirsty, more pros­per­ous region­al food sys­tems. It is in this con­text that we talk about land access for incom­ing farm­ers, about suc­cess­ful busi­ness­es, and about land tran­si­tion for exist­ing farms and retir­ing farm­ers, as well as mech­a­nisms for restora­tion of degrad­ed eco­log­i­cal fea­tures and infrastructures."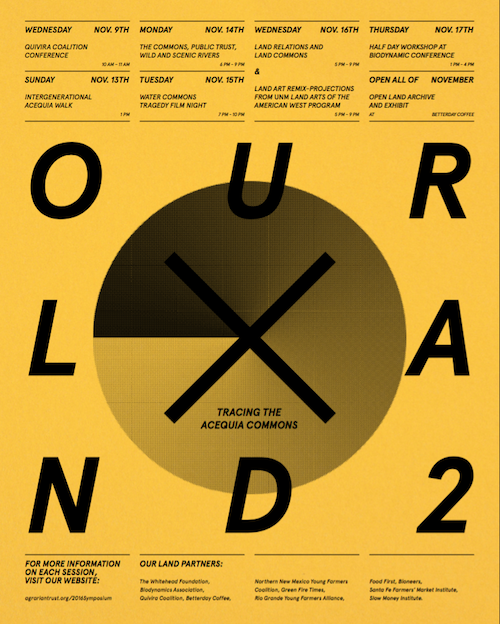 To view the even­t's full sched­ule, click here. (Image: agrari​antrust​.org)
[If you like what you've read, help us spread the word. ​

"

Like" Rur­al Amer­i­ca In These Times on Face­book. Click on the ​

"

Like Page" but­ton below the bear on the upper right of your screen. Also, fol­low RAITT on Twit­ter @RuralAmericaITT]