There's a Vanishing Resource We're Not Talking About
Humans are losing our cultural diversity even faster than we're destroying the planet. Yet that diversity could be key to surviving environmental extremes.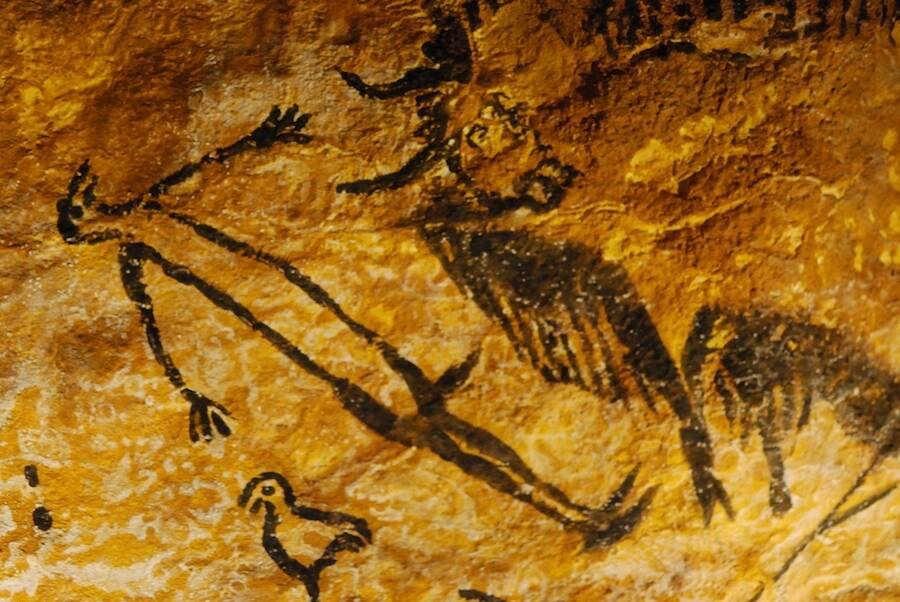 With­in 100 years, many of our cities will become unin­hab­it­able, sub­merged under oceans or dead­ly hot. Food will be more dif­fi­cult to grow. Storms will become more vio­lent. The gen­tle plan­et we've known will be no more.
We are a young, genetically homogenous species. For survival, we rely on a staggering diversity of cultures.
That's hard to wrap one's brain around. Some turn to faith, oth­ers despair.
I turned to anthro­pol­o­gy, and found that the pre­vail­ing think­ing on humans' knack for sur­vival has changed since my intro class. Sci­en­tists are no longer as impressed with indi­vid­ual human clev­er­ness. Many ani­mals, from macaws to chim­panzees to otters, are adept at inno­v­a­tive problem-solving.
Instead, a grow­ing school of evo­lu­tion­ary biol­o­gy believes that our abil­i­ty to adapt to cli­mates, from the Arc­tic to the Sahara, is because of our cul­tur­al diver­si­ty and abil­i­ty to pass on detailed knowl­edge for gen­er­a­tions. Anthro­pol­o­gist Joseph Hen­rich observes:
Sur­viv­ing in this immense diver­si­ty of habi­tats depend­ed not on spe­cif­ic genet­ic adap­ta­tions, but on large bod­ies of cul­tur­al­ly trans­mit­ted know-how, abil­i­ties and skills that no sin­gle indi­vid­ual could fig­ure out in his or her life­time (e.g., blow­guns, ani­mal track­ing). Many an explor­er has per­ished in sup­pos­ed­ly ​'harsh' envi­ron­ments in which local ado­les­cents would have eas­i­ly survived.
We are a young, genet­i­cal­ly homoge­nous species. Where oth­ers rely on genet­ic diver­si­ty for sur­vival, we rely on a stag­ger­ing diver­si­ty of cultures.
Or we used to. ​"Cap­i­tal­ist economies that stress on non­stop eco­nom­ic growth … are paving the way to the homog­e­niza­tion of cul­tures and land­scapes," warned 13 biol­o­gists and researchers in the jour­nal Con­ser­va­tion & Soci­ety in 2009. Land grabs, efforts to ​"mod­ern­ize" indige­nous ways of life, con­sumerism and urban­iza­tion, among oth­er forces, are dri­ving a cul­tur­al die-off. One rough proxy is lan­guage: Of Earth's rough­ly 7,000 lan­guages, one becomes extinct every oth­er week.
That loss threat­ens not only ​"the capac­i­ty of human sys­tems to adapt to change," the Con­ser­va­tion & Soci­ety writ­ers warn, but ecosys­tems as a whole. Numer­ous stud­ies have linked lin­guis­tic diver­si­ty and bio­di­ver­si­ty. Lose local lan­guages, and you lose local species.
That is like­ly because the van­ish­ing lan­guages and cul­tures belong to indige­nous peo­ples. ​"Land is revered and respect­ed … in vir­tu­al­ly every indige­nous cos­mo­vi­sion," says ecosys­tem and sus­tain­abil­i­ty researcher Víc­tor M. Toledo.
"What ends up hap­pen­ing when we lose lin­guis­tic diver­si­ty is we lose a bunch of small groups with tra­di­tion­al eco­nom­ics," explains Pro­fes­sor Lar­ry J. Goren­flo of Penn State Uni­ver­si­ty, who has stud­ied the link between lin­guis­tic and bio­log­i­cal diver­si­ty. ​"Indige­nous lan­guages tend to be replaced by those asso­ci­at­ed with a mod­ern indus­tri­al econ­o­my accom­pa­nied by oth­er changes such as the intro­duc­tion of chain saws. In terms of bio­di­ver­si­ty con­ser­va­tion, all bets are off."
Indige­nous peo­ples have served as the Earth's staunchest envi­ron­men­tal stew­ards in the face of 500 years of vio­lent colo­nial­ist encroach­ment. Accord­ing to Glob­al Wit­ness, more than 50 indige­nous defend­ers of the land were mur­dered in 2017 alone. The 22 per­cent of the world's land indige­nous peo­ple occu­py holds 80 per­cent of its species, as well as swaths of for­est that rep­re­sent a last bul­wark against cli­mate change.
To me, this sug­gests that rather than trust in indi­vid­ual clev­er­ness to mit­i­gate cli­mate change, we might draw on our remain­ing cul­tur­al diver­si­ty and turn to indige­nous peo­ples for leadership.
I'm not alone. The U.N. and even the World Bank have rec­om­mend­ed cen­ter­ing indige­nous peo­ples in cli­mate plan­ning. A 2016 report by the Oba­ma administration's USDA sug­gest­ed that the U.S. look to its 562 trib­al nations: ​"It is detri­men­tal for the fed­er­al gov­ern­ment to exclude tribes in cli­mate-change ini­tia­tives because long his­to­ries of adap­ta­tion in response to colo­nial­ism, geno­cide, forced relo­ca­tion and cli­mat­ic events have pro­vid­ed tribes with exten­sive expe­ri­ence with resis­tance, resilience and adaptation."
What's more, indige­nous peo­ple can offer ​"an eth­i­cal frame­work for adap­ta­tion plans." The report quotes Ter­ry Williams, of the Tulalip Tribes Nat­ur­al Resources Depart­ment: ​"We were taught that we're the care­tak­ers of the land. I tell our peo­ple that, if noth­ing else, we can set the example."
Or, as new U.S. Rep. Deb Haa­land (D‑N.M.), of the Lagu­na Pueblo, puts it: ​"Our cul­tur­al prac­tices take into deep regard the har­mo­ny that must exist between peo­ple and the land — if we are to sus­tain our­selves and cre­ate such a path for future generations."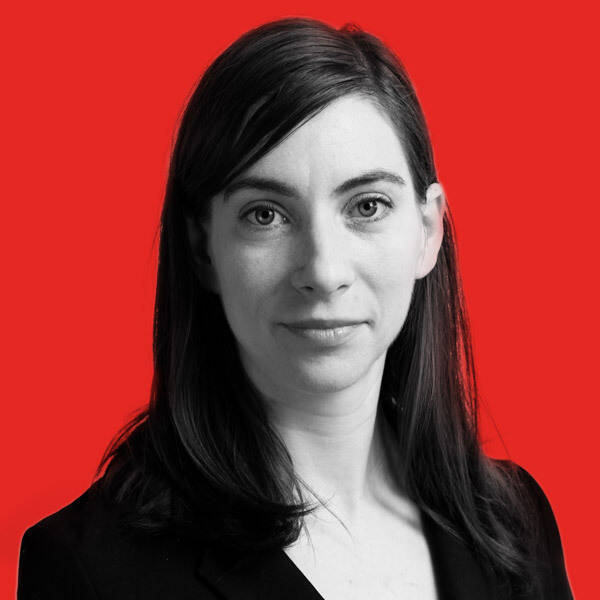 Jes­si­ca Stites is Exec­u­tive Edi­tor of In These Times, where she runs the Leonard C. Good­man Insti­tute for Inves­tiga­tive Report­ing and edits sto­ries on labor, neolib­er­al­ism, Wall Street, immi­gra­tion, mass incar­cer­a­tion and racial jus­tice, among oth­er top­ics. Before join­ing ITT, she worked at Ms. mag­a­zine and George Lakof­f's Rock­ridge Insti­tute. Her writ­ing has been pub­lished in the Los Ange­les Review of Books, Ms., Bitch, Jezebel, The Advo­cate and Alter­Net. She is board sec­re­tary of the Chica­go Read­er and a for­mer Chica­go Sun-Times board member.