The most infu­ri­at­ing thing about David Brooks isn't his smug tone or the way he dis­miss­es crit­ics as anti-Semi­tes from ​"Plan­et Chom­sky." What's tru­ly mad­den­ing is that lib­er­als keep lap­ping up his thin­ly sourced pop sociology.
To David Brooks, 'material things are shot through with enchantment.' In other words, you are what you buy.
Brooks has been embraced as ​"the con­ser­v­a­tive guy who can talk to lib­er­als." The for­mer Week­ly Stan­dard scribe holds down a col­umn at the New York Times, and his com­men­taries reg­u­lar­ly appear on PBS and NPR. Brooks may be work­ing off the same set of talk­ing points as the Wall Street Jour­nal or Fox News, but he's a kindler, gen­tler neocon.
Brooks' spe­cial­ty is divin­ing polit­i­cal and soci­etal trends based on where we shop and eat, whether in his book-length explo­ration of ​"Bobos" (short for ​"bour­geois bohemi­ans") or his recent paean to the nation's sprawl­ing exur­ban ​"utopia." To Brooks, ​"mate­r­i­al things are shot through with enchant­ment." You are what you buy.
Brooks' best-known arti­cle is his Decem­ber 2001 Atlantic Month­ly cov­er sto­ry on the chasm between ​"Red" and ​"Blue" Amer­i­ca — the divid­ed nation illus­trat­ed on elec­tion-night maps show­ing which states vot­ed for Bush or Gore in 2000. Shut­tling between his home in a ​"Blue"-blooded Mary­land sub­urb and Franklin Coun­ty, Penn­syl­va­nia — a Red coun­ty in a Blue state — Brooks dis­cov­ered that it's hard to spend $20 on a meal in Red Amer­i­ca, and nobody there thinks Woody Allen is funny.
From this ​"research," Brooks con­cludes that the hum­ble, Bush-lov­ing Red states are all coun­try music and Christ­mas-orna­ment stores. The snob­by Blue states, with Ivy League stick­ers on their Volvos, pre­fer per­for­mance art and big gov­ern­ment. But Brooks found no evi­dence of a class divide in this coun­try. His proof? Asked whether they believed Amer­i­ca is split between haves and have-nots, the Reds said yes, but ​"as the con­ver­sa­tion con­tin­ued, it became clear that the peo­ple say­ing yes did not con­sid­er them­selves to be among the have-nots."
Despite its dubi­ous premise, Brooks' arti­cle has tak­en on a life of its own. In April, Philadel­phia Mag­a­zine devot­ed more than 3,000 words to dis­cred­it­ing the piece. Author Sasha Issenberg retraced Brooks' foot­steps in Franklin Coun­ty, prov­ing that one can spend more than $20 at Red Lob­ster and even rent Annie Hall. But Issenberg doesn't dis­pute the flim­sy notion of the Two Amer­i­c­as itself. He even favor­ably quotes con­ser­v­a­tive ana­lyst Michael Barone's descrip­tion of a divid­ed nation: ​"One is obser­vant, tra­di­tion-mind­ed, moral­is­tic. The oth­er is unob­ser­vant, lib­er­a­tion-mind­ed, relativistic."
Unfor­tu­nate­ly, Issenberg is not alone. Demo­c­ra­t­ic poll­ster Stan­ley Green­berg — a stan­dard-bear­er for the ​"pop­ulist" wing of the par­ty — wrote a book titled The Two Amer­i­c­as, in which he sees a nation ​"ever more polar­ized on cul­tur­al issues." Like Brooks, Green­berg puts a lot of weight on con­sumer pur­chas­es and pref­er­ences. Green­berg divvies up the elec­torate into nar­row cat­e­gories with cute nick­names. In the ​"Tam­pa Blue" region, vot­ers fly the flag, eat at Hoot­ers and enjoy ​"Friends." In ​"Heart­land Iowa," he finds main­line Protes­tants and ESPN enthu­si­asts but no ​"West Wing" fans. Over at ​"East­side Tech," vot­ers dri­ve for­eign cars, drink frap­pu­ci­nos and vis­it eBay. This type of analy­sis, as crit­ic Chris Lehmann writes, sug­gests ​"our polit­i­cal sys­tem is not in the throes of acute demo­graph­ic or ide­o­log­i­cal polar­iza­tion so much as a state of imag­i­na­tive bankruptcy."
The Two Amer­i­c­as debate ignores the half of the coun­try that didn't vote. And rather than fret­ting that Ralph Nad­er is ​"steal­ing" votes, Greenberg's par­ty might con­sid­er why so few peo­ple are will­ing to iden­ti­fy them­selves as Democ­rats. That's a dis­turb­ing trend — espe­cial­ly giv­en much of Greenberg's data sug­gest that swaths of the coun­try sup­port issues once defined as Demo­c­ra­t­ic, such as health care, edu­ca­tion, the squeez­ing of the mid­dle class and grow­ing income inequal­i­ty. Among the tra­di­tion­al­ly strong Repub­li­can issues, only ​"the break­down of the Amer­i­can fam­i­ly" and ​"rogue nations armed with weapons of mass destruc­tion" are deemed major prob­lems by a major­i­ty of vot­ers. Less than a fifth of vot­ers found ​"out­dat­ed gov­ern­ment reg­u­la­tions" and ​"high tax­es" to be ​"extreme­ly serious."
Yet year after year, the have-nots in Red Amer­i­ca vote for a par­ty that acts against their inter­ests. It's not sim­ply a mat­ter of cul­ture, as Thomas Frank explains in the April issue of Harp­er​'s. ​"Cul­tur­al anger is mar­shaled to achieve eco­nom­ic ends," he writes. ​"The lead­ers of the back­lash may talk Christ, but they walk corporate."
The Repub­li­cans need PR flacks like Brooks to dis­tract vot­ers from their record. Con­sid­er Red America's gains from the cul­ture war, as described by Frank:
Vote to stop abor­tion; receive a roll­back in cap­i­tal-gains tax­es. Vote to make the coun­try strong again; receive dein­dus­tri­al­iza­tion. Vote to screw those polit­i­cal­ly cor­rect col­lege pro­fes­sors; receive elec­tric­i­ty dereg­u­la­tion. … Vote to strike a blow against elit­ism; receive a social order in which wealth is more con­cen­trat­ed than ever before in our lifetimes.
Now if we could only fit that on a bumper sticker.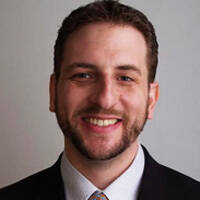 Craig Aaron
is senior pro­gram direc­tor of the nation­al media reform group
Free Press
and a for­mer man­ag­ing edi­tor of
In These Times
.