Beyond Vibrator Feminism
Orgasms will not set us free.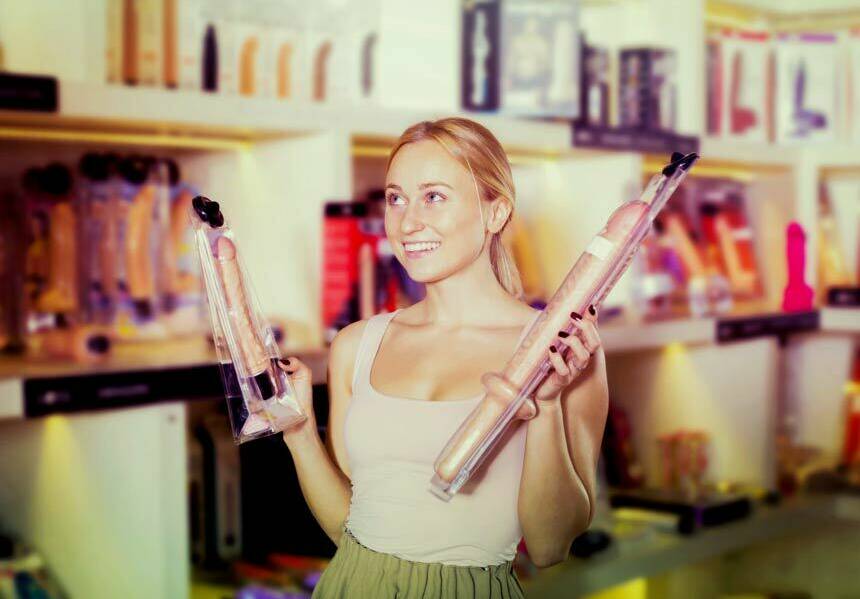 In the 1990s, fem­i­nism most­ly took the form of a vibra­tor. It was peak sex­u­al pos­i­tiv­i­ty time: We had women like Susie Bright, Tristin Taormi­no and Bet­ty Dod­son writ­ing sex advice columns with a fem­i­nist edge; Annie Sprin­kle dress­ing up like a giant vul­va; Inga Mus­cio telling us to reclaim the word ​"cunt"; Nan­cy Fri­day and Eve Ensler advo­cat­ing for women to explore their sex­u­al fan­tasies; and mag­a­zines like On Our Backs and Bust review­ing vibra­tors as if they were rad­i­cal texts and teach­ing us how to demand plea­sure from our sex­u­al part­ners. It was the begin­ning of inde­pen­dent, women-pro­duced pornog­ra­phy; sex toy par­ties replaced Tup­per­ware par­ties. Lib­er­a­tion was with­in our grasp, and it felt like rolling, mul­ti­ple orgasms.
Orgasms were never going to be enough, however autonomously we might control them.
It was per­haps an over­cor­rec­tion from the sex scolds of the sec­ond wave who dom­i­nat­ed the dis­course in the 1980s. Fem­i­nists Andrea Dworkin and Catharine MacK­in­non part­nered with Chris­t­ian con­ser­v­a­tives in their cam­paign against pornog­ra­phy and sex work, and while no one had read Dworkin's Inter­course, the sex-pos­i­tive fem­i­nists were all pret­ty sure it said in there that all sex was rape. (It didn't.)
The 1990s sex pos­i­tiv­i­ty move­ment nev­er real­ly went away, it just got wrapped up in iden­ti­ty pol­i­tics. In the effort to give recog­ni­tion and a pub­lic space to all peo­ple mar­gin­al­ized for their sex­u­al­i­ty, that sex­u­al­i­ty became more cul­tur­al­ly and polit­i­cal­ly impor­tant. How you fuck and who you want to fuck tells you near­ly every­thing about your­self, appar­ent­ly. And every cou­ple of months or so, a book like Jaclyn Friedman's Unscrewed: Women, Sex, Pow­er, and How to Stop Let­ting the Sys­tem Screw Us All (Seal Press, 2017) arrives to tell us we women are dis­em­pow­ered, we need to be self-empow­ered and empow­er­ment starts with what we do in the bed­room (or in the kitchen, the pub­lic restroom, wherever).
But in the rush to reclaim a free sex­u­al­i­ty, Fried­man and oth­ers at best scratch the sur­face of the ear­li­er gen­er­a­tions' lessons, so adamant­ly argued by both Dworkin and MacK­in­non (even if they went to weird places with it), on how sex pos­i­tiv­i­ty can be co-opt­ed by men and cap­i­tal­ism, effec­tive­ly buy­ing our lib­er­a­tion and sell­ing it back to us in a high­ly degrad­ed quality.
Patri­ar­chal soci­ety is struc­tured to con­trol women's sex­u­al­i­ty as a way of pro­tect­ing pater­ni­ty and prop­er­ty, so of course lib­er­at­ing women's sex­u­al­i­ty has to be part of any women's lib move­ment. It start­ed ear­li­er than the first wave, with ear­ly women's rights activists like the first woman pres­i­den­tial can­di­date, Vic­to­ria Wood­hull, who declared in 1871: ​"Yes, I am a Free Lover. I have an inalien­able, con­sti­tu­tion­al and nat­ur­al right to love whom I may, to love as long or as short a peri­od as I can, to change that love every day if I please, and with that right nei­ther you nor any law you can frame have any right to inter­fere." She was joined by many anar­chist, com­mu­nist and bohemi­an thinkers of her time, even as she was con­demned by the pub­lic at large. She also had a lot of real­ly dis­ap­point­ing men in her life.
Some women free love activists of this era noticed that some men took free love to mean love with­out con­se­quences and dis­ap­peared after acci­den­tal preg­nan­cies, or neglect­ed to dis­close their lit­tle syphilis prob­lem. And then there is the gen­er­al emo­tion­al mis­treat­ment that comes when your sex­u­al part­ner thinks he doesn't owe you any­thing. There were scoundrels like John Humphrey Noyes, who used his free love utopia/​harem to preach that women should get over their Chris­t­ian ideas of sin and shame — and hey, let me help you with that, let's start by tak­ing off your skirt.
As Lynne Segal doc­u­ment­ed in her 1994 book, Straight Sex: Rethink­ing the Pol­i­tics of Plea­sure (Uni­ver­si­ty of Cal­i­for­nia Press), sec­ond-wave fem­i­nists faced a sim­i­lar issue. There were many with­in the move­ment who believed that sex­u­al lib­er­a­tion would some­how lead to polit­i­cal lib­er­a­tion: If they knew how to give them­selves plea­sure, they would no longer chain them­selves to a dis­ap­point­ing home life. But, as Segal writes, ​"Orgasms were nev­er going to be enough, how­ev­er autonomous­ly we might con­trol them." Indeed, writ­ers like Ellen Willis have doc­u­ment­ed the ser­i­al sex­u­al harass­ment and assault per­pe­trat­ed by left­ist men in the so-called ​"Sum­mer of Love," as many mis­took free love for blan­ket sex­u­al consent.
Many men who fought for repro­duc­tive free­dom and finan­cial auton­o­my would lat­er exploit those advances. Hugh Hefn­er, for exam­ple, cham­pi­oned abor­tion rights and fam­i­ly plan­ning ser­vices — which con­ve­nient­ly helped remove male respon­si­bil­i­ty for the con­se­quences of sex.
While Fried­man ges­tures at some of the fail­ures of the sex-pos­i­tiv­i­ty move­ment, she doesn't seri­ous­ly delve into the deep­er his­to­ry or engage with the alter­nate visions offered by thinkers like Dworkin, whom Fried­man dis­miss­es as a ​"so-called rad­i­cal feminist."
Dworkin has long been the anti-sex pos­i­tiv­i­ty bogey­man. Rather than engage with men emo­tion­al­ly or sex­u­al­ly, she reject­ed them entire­ly. Her ideas would nev­er be embraced by a group that believes that if men learn to care about women's orgasms, they will ulti­mate­ly learn to care about women's emo­tion­al and polit­i­cal real­i­ty. But in reject­ing Dworkin out­right, con­tem­po­rary fem­i­nists fail to acknowl­edge that sex­u­al­i­ty is a big­ger puz­zle than can be solved through fem­i­nism or ratio­nal deci­sions or even a vibrator.
What would lib­er­at­ed sex­u­al­i­ty even look like? There are no new visions in Unscrewed, just more of the same emp­ty talk of empow­er­ment and orgasms and affir­ma­tive con­sent. There's noth­ing wrong with the book; it sim­ply stays on the polit­i­cal sur­face of sex rather than its more com­pli­cat­ed and hid­den depths. ​"There's fem­i­nism and then there's fuck­ing," Segal wrote in Straight Sex, quot­ing the 1987 film A Win­ter Tan. There is no neat over­lap between pol­i­tics and desire.
Jes­sa Crispin
is the founder and edi­tor of the mag­a­zines Book​slut​.com and Spo​lia​mag​.com. She is the author of
The Dead Ladies Project
, pub­lished by The Uni­ver­si­ty of Chica­go Press, and
The Cre­ative Tarot
, pub­lished by Touch­stone. She has lived in Kansas, Texas, Chica­go, Ire­land, Berlin, among oth­er places. She cur­rent­ly lives in Bal­ti­more and Berlin.