BP: Dispersing Oil or Criticism?
Toxic chemicals helped the oil giant save face, but their health and environmental impacts are unknown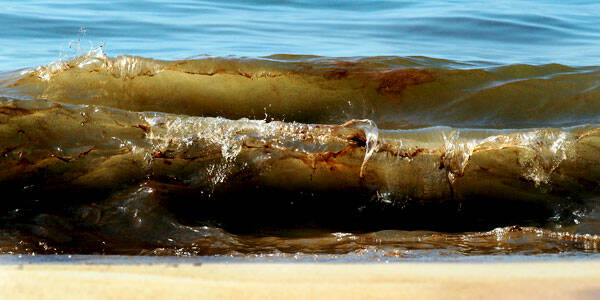 BP was slow to staunch the hem­or­rhage of oil from the Deep­wa­ter Hori­zon blowout, but it wast­ed no time apply­ing vast quan­ti­ties of the chem­i­cal dis­per­sant Corex­it. By mid-July, BP had released almost 2 mil­lion gal­lons of the chem­i­cal into the Gulf ecosystem.
BP and Corex­it man­u­fac­tur­er Nal­co claim the chem­i­cal reduced dam­age from the spill, and was as harm­less as dish soap.
But dis­per­sants do not lessen the amount of oil in the envi­ron­ment. Rather, they break oil into tiny drops that have dif­fer­ent, but not nec­es­sar­i­ly few­er, tox­ic prop­er­ties. After more than three months, the fun­da­men­tal ques­tion lingers: Did Corex­it do more harm than good?
Aside from ques­tions about their safe­ty and effi­ca­cy, dis­per­sants have proven use­ful, crit­ics charge. By break­ing down the oil, Corex­it has made it less vis­i­ble, dis­guised the full envi­ron­men­tal impact of the spill and helped BP lim­it its legal and finan­cial liability.
In addi­tion to sur­face appli­ca­tion, BP inject­ed 700,000 gal­lons of Corex­it a mile deep at the blown-out well head. This untest­ed exper­i­ment caused oil to become sus­pend­ed in great plumes before it reached the sur­face, fur­ther obscur­ing the quan­ti­ty of leaked oil. An added bonus for BP is that marine life killed by the plumes dies out-of-sight, sink­ing to the ocean floor rather than dying on cam­era in oil-coat­ed misery.
Indeed, inves­ti­ga­tors now admit they don't know where most of the 200 mil­lion-plus gal­lons of spilled oil has gone. But much of it, they assume, formed oil-plus-dis­per­sant droplets that are being incor­po­rat­ed into sea life in unpre­dictable ways.
BP has used two dis­per­sant for­mu­la­tions in the gulf – Corex­it 9500 and 9527. The old­er for­mu­la, Corex­it 9527 – which con­tains 2‑butoxy ethanol, a com­pound asso­ci­at­ed with headaches, vom­it­ing and repro­duc­tive prob­lems at high dos­es – is more toxic.
BP used ​"lim­it­ed" quan­ti­ties of the more dan­ger­ous for­mu­la to fill the gap until his com­pa­ny could ramp up pro­duc­tion of the ​"improved" for­mu­la, Nal­co spokesman Char­lie Pajor told In These Times. But Pajor refused to quan­ti­fy the amount applied.
In mid-May, Envi­ron­men­tal Pro­tec­tion Agency head Lisa Jack­son said she didn't know for sure how much of each for­mu­la­tion was deployed, but she under­stood that use had been ​"rough­ly 50/50." At that point, BP had applied at least 400,000 gal­lons of Corexit.
Despite decades of use, there is a pauci­ty of good inde­pen­dent data on Corexit's short- and long-term effects. But there is evi­dence that the inter­ac­tion of dis­per­sants with oil cre­ates a tox­ic syn­er­gy worse than any of the ingre­di­ents alone.
A 1999 report on Corex­it 9500 for the Alas­ka Depart­ment of Envi­ron­men­tal Con­ser­va­tion Divi­sion of Spill Pre­ven­tion and Response found that under some con­di­tions: ​"Fol­low­ing dis­per­sant use … the tox­i­c­i­ty of the result­ing oil residue (on an oil mass basis) may be increased."
Con­cerned about tox­i­c­i­ty, the Unit­ed King­dom has banned Corex­it for off­shore use in the North Sea.
The EPA response has been scat­tered. On May 13, fac­ing charges that safer alter­na­tives to Corex­it were avail­able, Jack­son said BP was free to pick among any of the 18 agency-approved dis­per­sants. Then in a May 20 direc­tive, the EPA announced it ​"requires BP to iden­ti­fy a less tox­ic alternative."
The com­pa­ny balked, and the EPA caved. The agency admit­ted it could not read­i­ly find a safer alter­na­tive since data in the Nation­al Con­tin­gency Plan Prod­uct Sched­ule was pro­vid­ed by the com­pa­nies them­selves, and had been crit­i­cized as unreliable.
The EPA was reluc­tant to chal­lenge BP. ​"If you're going to tie our hands, then we don't own this spill," BP Vice Pres­i­dent David Rainey warned.
In a cor­ner, Jack­son told BP to ​"estab­lish an over­all goal of reduc­ing dis­per­sant appli­ca­tion by 75 per­cent from the max­i­mum dai­ly amount." That word­ing allowed BP to use the day of high­est dis­per­sal – 70,000 gal­lons – as the bench­mark. Jack­son was then able to accu­rate­ly (but mis­lead­ing­ly) claim that BP had reduced dis­per­sant use by 68 per­cent. In fact, the aver­age dai­ly use had only gone down slight­ly, from 24,700 gal­lons before the direc­tive to 22,600 after it.
"[Dis­per­sants] make the oil more sol­u­ble in water, so it won't just sit on the sur­face," Jack­ie Savitz, senior sci­en­tist with Oceana told CNN. ​"Whether that's good or bad depends on whether you're a fish or a seabird."
Or a BP exec­u­tive try­ing to mit­i­gate fines and pay­outs based on the quan­ti­ty spilled and the dam­age done.
"The bot­tom line," says Hugh Kauf­man, an engi­neer in the field of haz­ardous waste and emer­gency response who has worked at the EPA for four decades, ​"is that the EPA and gov­ern­ment reac­tion doc­u­ments the fact that dis­per­sants were used to pro­tect the eco­nom­ic health of BP at the expense of the envi­ron­men­tal health of the Gulf."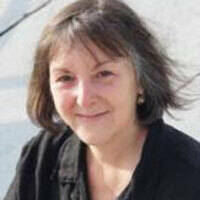 Ter­ry J. Allen
is a vet­er­an inves­tiga­tive reporter/​editor who has cov­ered local and inter­na­tion­al pol­i­tics and health and sci­ence issues. Her work has appeared in the
Guardian, Boston Globe, Times Argus, Harper's
, the Nation​.com, Salon​.com, and
New Sci­en­tist
. She has been an edi­tor at Amnesty Inter­na­tion­al,
In These Times
, and Cor​p​watch​.com. She is also a pho­tog­ra­ph­er. Her por­traits of peo­ple sit­ting in some of the
1900
cars lined up out­side a New­port, Vt., food drop can be seen on www​.flickr​.com/​p​h​o​t​o​s​/​t​e​r​r​y​a​l​l​e​n​/​a​lbums. Ter­ry can be con­tact­ed at tallen@​igc.​org or through www​.ter​ry​jallen​.com.