California Democrats Just Stunned Dianne Feinstein By Endorsing Her Left Challenger
On Saturday, the California Democratic Party overwhelmingly backed progressive Senate candidate Kevin de Leon over incumbent Dianne Feinstein, the latest sign yet of a tectonic shift toward the party's left flank.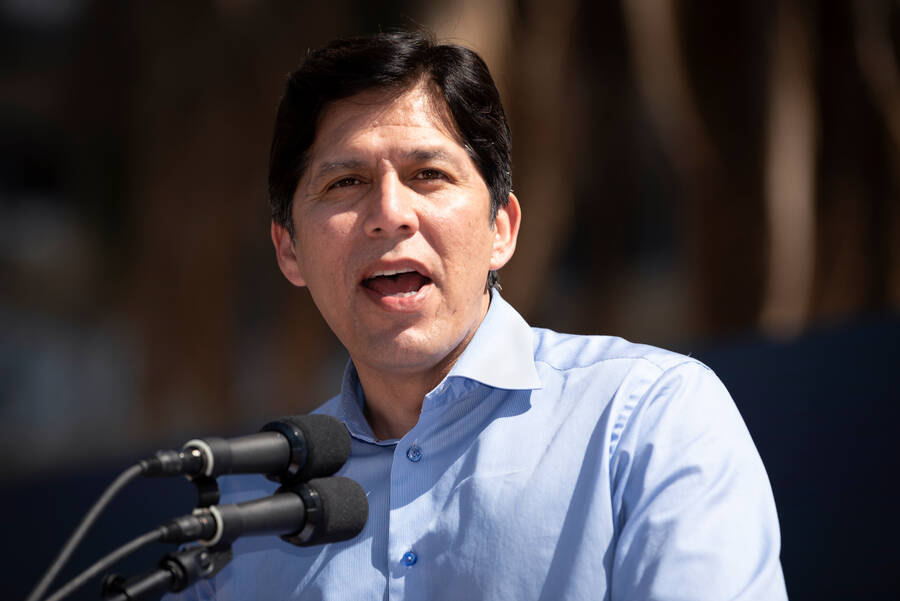 Sen. Dianne Feinstein's (D‑CA) vot­ing record is often short­hand­ed as ​"cen­trist." In prac­tice, that means the senior sen­a­tor from Cal­i­for­nia has quite often reject­ed pro­gres­sive poli­cies and sup­port­ed the exer­cise of state pow­er to launch wars, restrict civ­il lib­er­ties, sur­veil peo­ple, and, until recent­ly, crim­i­nal­ize mar­i­jua­na and put pris­on­ers to death.
The California Senate race is a critical front in the progressive movement's bid to transform the Democratic Party.
On cap­i­tal pun­ish­ment, Fein­stein has per­formed a left­ward lurch in her cur­rent Sen­ate cam­paign, with a come-to-Jesus moment at the age of 84. But she has nev­er wavered in her quest to ban flag burn­ing. It was an issue she high­light­ed in a 1990 failed guber­na­to­r­i­al bid. When Repub­li­cans in the Sen­ate pushed for a con­sti­tu­tion­al amend­ment ban­ning it in 1995, she was one of sev­en Democ­rats who sup­port­ed the bill. And she was in the thick of the fight again in 2006, when she co-spon­sored anoth­er flag-burn­ing bill pushed by the GOP. Both bills failed, narrowly.
This past week­end saw the most stun­ning ref­er­en­dum yet on Sen. Feinstein's lead­er­ship, as del­e­gates to the Cal­i­for­nia Demo­c­ra­t­ic Par­ty vot­ed on which can­di­date to endorse in this year's Sen­ate race. California's ​"top-two" pri­ma­ry sys­tem means that both can­di­dates in the race are Democ­rats. Dur­ing Saturday's endorse­ment vote, Fein­stein received just 7 per­cent, while her pro­gres­sive chal­lenger, Kevin de Leon, won out with 65 percent.
With that shock­er, you could feel the party's tec­ton­ic plates begin to shift.
The Cal­i­for­nia Sen­ate race is a crit­i­cal front in the pro­gres­sive movement's bid to trans­form the Demo­c­ra­t­ic Par­ty. De Leon, the speak­er of the Cal­i­for­nia State Sen­ate, is mount­ing a chal­lenge from Feinstein's left, offer­ing vot­ers a clear alter­na­tive. He has not only been a leader in resist­ing Pres­i­dent Trump's poli­cies but has been a key sup­port­er of pro­gres­sive leg­is­la­tion across the board, includ­ing Medicare for all, a $15 min­i­mum wage (which was passed in 2016), abol­ish­ing ICE, envi­ron­men­tal pro­tec­tions and laws to pro­mote renew­able ener­gy and fight cli­mate change.
De Leon, 51, came of age polit­i­cal­ly dur­ing California's sharp-right turn on immi­gra­tion. This was in the late 1980s and 1990s, when Cal­i­for­nia still reg­u­lar­ly elect­ed Repub­li­cans to statewide offices. In 1994, vot­ers there passed the unsub­tly named ​"Save Our State" bal­lot ini­tia­tive — Propo­si­tion 187 — which pro­posed pro­hibit­ing undoc­u­ment­ed immi­grants from access­ing pub­lic ser­vices, includ­ing schools. It passed with 59 per­cent of the vote. A fed­er­al court struck it down in 1999.
De Leon grew up in a poor area of San Diego. His moth­er, an immi­grant from Guatemala, was a house­keep­er. After he dropped out of UC-San­ta Bar­bara, de Leon worked for an immi­gra­tion cen­ter in Los Ange­les that taught undoc­u­ment­ed peo­ple lan­guage and orga­niz­ing skills. One of his for­ma­tive expe­ri­ences as an orga­niz­er was work­ing against Prop 187. (De Leon even­tu­al­ly grad­u­at­ed from Pitzer College.)
Not sur­pris­ing­ly he's been a key voice in push­ing back on the Trump administration's bru­tal immi­gra­tion efforts. ​"We will lead the resis­tance to any effort that would shred our social fab­ric or our Con­sti­tu­tion," he and the Assem­bly Speak­er, Antho­ny Ren­don, wrote in a joint state­ment the day after the 2016 elec­tion. ​"Cal­i­for­nia was not a part of this nation when its his­to­ry began, but we are clear­ly now the keep­er of its future."
That's cer­tain­ly the image the state has cul­ti­vat­ed — the HQ of the resis­tance, blaz­ing the path toward a post-Trump future. Fein­stein has always been the deeply embar­rass­ing off note in the nar­ra­tive. It's not so much her age and the fact that she's been in the Sen­ate since 1992. It's that she rep­re­sents a Cal­i­for­nia that no longer exists.
There is a dwin­dling con­stituen­cy in the state for her cen­trism, hawk­ish­ness and weird obses­sions which have come into sharp­er focus under Trump. For exam­ple, it's incon­ve­nient for Fein­stein but hard­ly sur­pris­ing that the pres­i­dent is one of the few peo­ple whose pas­sion to ban flag burn­ing seems to rival her own. Short­ly after the 2016 elec­tion, Trump tweet­ed, with typ­i­cal grace and lyri­cism, that offend­ers must be pun­ished — ​"per­haps loss of cit­i­zen­ship or year in jail!"
The Cal­i­for­nia Demo­c­ra­t­ic Party's land­slide endorse­ment of de Leon on Sat­ur­day is a nod to all of these real­i­ties. It's also a boost to the hope of replac­ing Fein­stein with a tru­ly pro­gres­sive sen­a­tor. De Leon has a life­time score of 94 per­cent from the Cal­i­for­nia League of Con­ser­va­tion Vot­ers, and he has broad and strong sup­port from orga­nized labor, includ­ing endorse­ments from the Ser­vice Employ­ees Inter­na­tion­al Union and the Cal­i­for­nia Nurs­es Association.
For all that, his bid is a long shot by any real­is­tic polit­i­cal cal­cu­lus. Feinstein's deficit of endorse­ments is off­set by her strong name recog­ni­tion and an over­flow­ing cam­paign war chest, which, as of May, stood at about $7 mil­lion, ver­sus $700,000 for de Leon. Polling in June showed her with a dou­ble-dig­it lead in the race, 36 per­cent to 18 percent.
The good news for de Leon? Near­ly half of respon­dents were unde­cid­ed. Vot­ers are open to change, clear­ly. Plus the Cal­i­for­nia Demo­c­ra­t­ic Par­ty endorse­ment will help him increase his name recog­ni­tion, recruit vol­un­teers and raise funds.
The Sen­ate race in Cal­i­for­nia is like­ly the best case study we'll have, pri­or to 2020, of a robust pro­gres­sive vision of the future set against the pow­er of mon­ey, iner­tia and incum­ben­cy. And it's California's best chance to deliv­er on all the hype around its sta­tus as the van­guard of resis­tance, against both Trump and the GOP as well as the Demo­c­ra­t­ic establishment.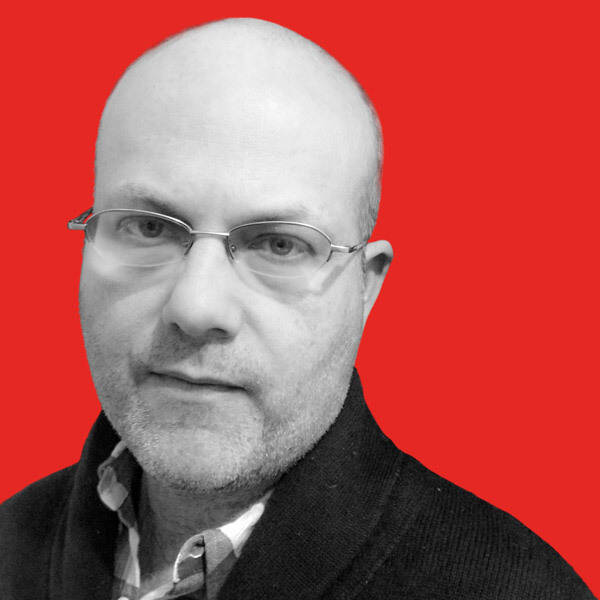 Theo Ander­son
is an In These Times con­tribut­ing writer. He has a Ph.D. in mod­ern U.S. his­to­ry from Yale and writes on the intel­lec­tu­al and reli­gious his­to­ry of con­ser­vatism and pro­gres­sivism in the Unit­ed States. Fol­low him on Twit­ter @Theoanderson
7
.