What the Single-Payer Loss Reveals About the Role of Corporate Money in California Politics
The chair of the California Democratic Party's progressive caucus explains how it went down.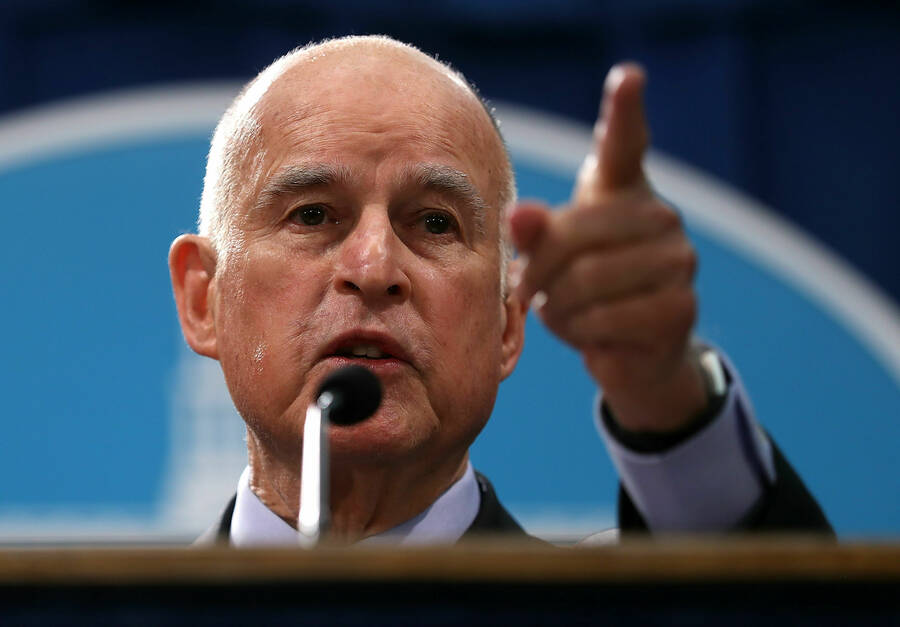 Last week, the speak­er of the Cal­i­for­nia State Assem­bly, Antho­ny Ren­don, shelved a bill that would have cre­at­ed a sin­gle-pay­er health­care sys­tem. Pro­gres­sives have looked to New York and Cal­i­for­nia as the best hope for cre­at­ing a sin­gle-pay­er, uni­ver­sal health­care sys­tem at the state lev­el, and poten­tial­ly trans­form­ing the nation­al debate. Rendon's deci­sion dealt a seri­ous blow to that hope. It is a par­tic­u­lar­ly painful set­back because Democ­rats, with a super­ma­jor­i­ty in the leg­is­la­ture, can pass any bill they choose to.
We're always constantly amazed how it is that California seems to have such a liberal and progressive reputation around the rest of the country.
The push for sin­gle-pay­er health­care dom­i­nat­ed the race for Cal­i­for­nia Demo­c­ra­t­ic Par­ty state chair in May. Sup­port­ers of Kim­ber­ly Ellis were strong­ly behind it. The win­ner of that race, Eric Bau­man, has also said he sup­ports a sin­gle-pay­er sys­tem. But Bau­man has been an advis­er to Ren­don, and a con­sult­ing firm he owns has accept­ed mon­ey from phar­ma­ceu­ti­cal com­pa­nies to defeat a bill that would have capped drug prices in the state. The Ellis camp is now chal­leng­ing the results of the election
The sin­gle-pay­er bill's most influ­en­tial oppo­nent has been California's gov­er­nor Jer­ry Brown. Ren­don derid­ed the pro­posed leg­is­la­tion as ​"woe­ful­ly incom­plete." Brown, Ren­don and anoth­er mem­ber of the Cal­i­for­nia Demo­c­ra­t­ic estab­lish­ment, Sen­ate leader Kevin De León, have received $3.4 mil­lion in cam­paign con­tri­bu­tions from the health insur­ance indus­try since 2010.
Karen Bernal, chair of the pro­gres­sive cau­cus of the Cal­i­for­nia Demo­c­ra­t­ic Par­ty, recent­ly talked with In These Times about the fate of sin­gle pay­er in Cal­i­for­nia — and the path for­ward. The inter­view has been edit­ed for length and clarity.
Theo Ander­son: What is the holdup? I mean, I know it's mon­ey from the insur­ance industry.
Karen Bernal: Peo­ple need to under­stand that the gov­er­nor has not sup­port­ed sin­gle-pay­er for a long time. And every­one has known in advance that that this bill was doomed to fail — that the gov­er­nor would nev­er sign it. And the only deci­sion about this was where, and in what com­mit­tee, it was going to die. That's it. I know I'm sound­ing very cyn­i­cal right now, but they nev­er had the inten­tion of pass­ing this.
Theo: But every­one in the par­ty sup­ports it except the gov­er­nor? I mean, in word.
Karen: Yeah, in word, but cer­tain­ly not in action. The prob­lem we have in pol­i­tics here in Cal­i­for­nia is that so much of it turns on mon­ey. And, you know, I'm sure that the car­rot from the gov­er­nor's office was mon­ey going to the elec­tion com­mit­tees of the var­i­ous leg­is­la­tors to sweet­en the pot. And in oth­er places, threat­en­ing to block their own pieces of leg­is­la­tion that they would like to see advanced. And that's the stick. They can come in and say, ​"We'll make sure that won't live to see the light of day. That it'll be killed in committee."
So those are the kinds of tac­tics being used here: threats and mon­ey. We knew months ago that the gov­er­nor was lob­by­ing leg­is­la­tors against it. So that's not a huge sur­prise. Brown said from the begin­ning that he was against it. We have to under­stand that, in a sys­tem where mon­ey deter­mines the struc­ture and the lead­er­ship, that's what turns things.
Theo: It's not a secret that mon­ey plays a big role in our pol­i­tics and shapes things. But even so, this lev­el of cor­rup­tion seems pret­ty brazen.
Karen: Oh, it's ter­ri­ble! It's ter­ri­ble. It's the open secret that every­one here knows about, espe­cial­ly those of us in pro­gres­sive pol­i­tics. And we're always con­stant­ly amazed how it is that Cal­i­for­nia seems to have such a lib­er­al and pro­gres­sive rep­u­ta­tion around the rest of the coun­try. Because, I mean, we know so many dirty open secrets like that. We have frack­ing. We do drilling. We can't get sin­gle-pay­er passed even though there's a supermajority.
Theo: For a lot of pro­gres­sives, this kind of cor­rup­tion makes them want to wash their hands of the Demo­c­ra­t­ic Par­ty and say, you know, ​"Elec­toral pol­i­tics is hope­less." What is your per­spec­tive is on that, espe­cial­ly after this real­ly dis­ap­point­ing result with the sin­gle-pay­er fight?
Karen: I think you're right on that. This has a pro­found­ly neg­a­tive impact on the elec­torate and the base that the Democ­rats should count on as the future of their par­ty. The only thing that affect­ed it was the infu­sion of ener­gy from the Bernie Sanders cam­paign. It's going to have a real­ly bad effect on that. Unfor­tu­nate­ly, they're caught up in what I would call a down­ward death spi­ral here, where they can't seem to do pol­i­tics with­out this mas­sive influ­ence of cor­po­rate mon­ey in the party.
And it's not as though these politi­cians, by the way, go out seek­ing it. It's that, espe­cial­ly in poor dis­tricts, for instance, these inter­ests come to them, and say, ​"Well, here's how we can help fix your prob­lems. We have what it takes to fix those prob­lems and pro­vide fund­ing and so on." Even peo­ple who mean well, when they first come in, end up find­ing them­selves trapped in a sys­tem where, if they want to get any­thing done, they have to raise all this mon­ey for the Demo­c­ra­t­ic cau­cus. You know, the speak­er of the assem­bly isn't the speak­er of the assem­bly just because he's a great guy. It's because he can bring in a lot of mon­ey. And the same with the com­mit­tee: They bring in mon­ey. It's a ter­ri­ble sit­u­a­tion. So, I can under­stand how peo­ple would feel that way.
We know these were the things that pushed peo­ple like Bernie Sanders to the brink of vic­to­ry. It was because of those out­side pres­sures. But then you're see­ing on the inside, this is what hap­pens. It kind of sends a mes­sage to peo­ple that there's noth­ing for them in the par­ty. And they're going to stay on the outside.
Theo: Could it also have the effect of gal­va­niz­ing more push­back, though? I know it's dis­ap­point­ing, but since the cor­rup­tion is so obvi­ous, it could also inspire peo­ple to fight against it?
Karen: Oh yeah, it is def­i­nite­ly doing that. And it has to hap­pen from the grass­roots and the base, which is way more pro­gres­sive than the lead­er­ship. We have to send a mes­sage, espe­cial­ly to the gov­er­nor. And this is an impor­tant thing to hap­pen, because there will be a gov­er­nor's race com­ing up, you know, in the next elec­tion cycle. It's impor­tant that we send the mes­sage to any new gov­er­nor that this is not going to be tol­er­at­ed — that we've got their num­ber and we know where the pow­er the pow­er resides.
Theo: I won­der whether the con­ven­tion fight set the stage for some of the push­back you've talked about. Sin­gle-pay­er was such a cen­tral issue in the con­ven­tion cam­paign — in Kim­ber­ly's cam­paign for chair. It got peo­ple galvanized.
Karen: To be fair about this, there are many peo­ple who sup­port­ed Bau­man who sup­port sin­gle pay­er. And Bau­man him­self has said that he sup­ports sin­gle-pay­er. And he did put out a mes­sage say­ing that he was, as he said, ​"unam­bigu­ous­ly dis­ap­point­ed." I find that a curi­ous choice of words. He had to, uh, reas­sure us somehow?
I think the proof is going to be what he does next as a fol­low up, in terms of action. Cer­tain­ly, on the Kim­ber­ly side, there is com­plete uni­ty. We have to gal­va­nize forces, and I think that you're going to see [that ener­gy trans­lat­ed] into action.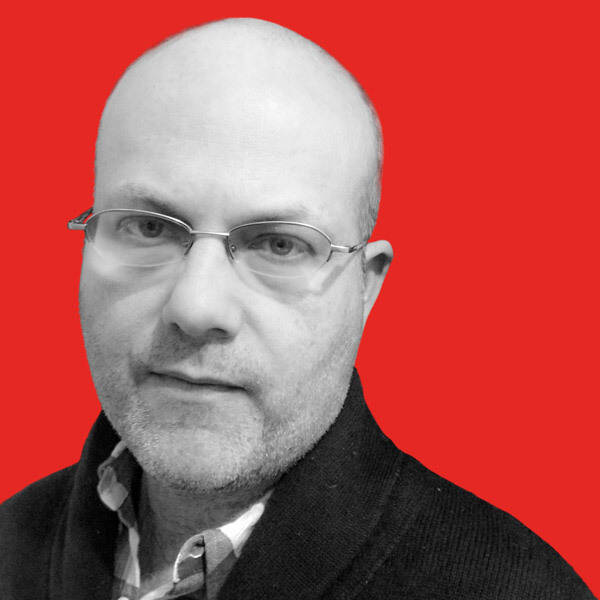 Theo Ander­son
is an In These Times con­tribut­ing writer. He has a Ph.D. in mod­ern U.S. his­to­ry from Yale and writes on the intel­lec­tu­al and reli­gious his­to­ry of con­ser­vatism and pro­gres­sivism in the Unit­ed States. Fol­low him on Twit­ter @Theoanderson
7
.