Can Co-ops Save Unions?
Labor-cooperative partnerships may herald a new strategy for labor--if they can get off the ground.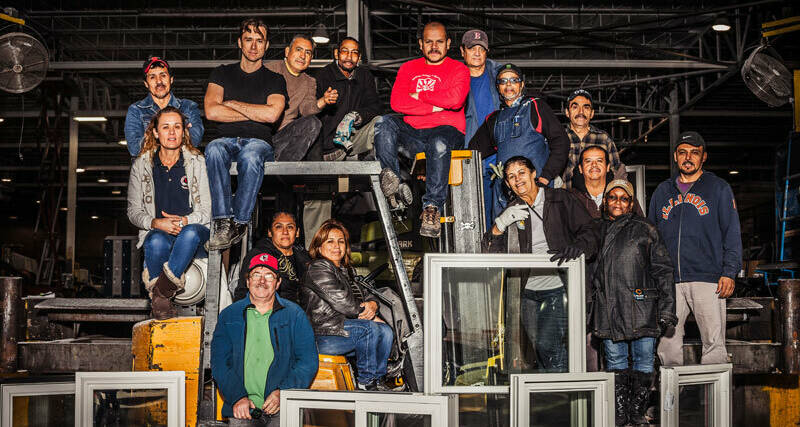 What has 18 own­ers, no boss­es and high hopes for fos­ter­ing work­place democ­ra­cy in Amer­i­ca? New Era Win­dows LLC, a work­er-owned coop­er­a­tive formed last year by mem­bers of Unit­ed Elec­tri­cal Work­ers (UE) Local 1110.
After occu­py­ing their fac­to­ry to save their jobs — twice — work­ers at a clos­ing Chica­go win­dows plant decid­ed last year to try a new tack: run­ning the busi­ness them­selves. They pur­chased equip­ment from their for­mer boss­es and are now set­ting up a new fac­to­ry they believe will cre­ate good jobs in the city's depressed economy.
New Era is one of a grow­ing num­ber of union-backed coop­er­a­tives nation­wide that could her­ald a new strat­e­gy for labor. In his sur­vey of exist­ing coop­er­a­tives, econ­o­mist Gar Alper­ovitz has cal­cu­lat­ed that the num­ber of work­ers in part­ly or whol­ly employ­ee-owned com­pa­nies now exceeds those who belong to pri­vate-sec­tor unions — a sta­tis­tic that speaks both to the per­ilous state of the labor move­ment and the promise of reviv­ing it through new structures.
In the case of New Era, the deci­sion to form a coop­er­a­tive was the result of a long bat­tle with man­age­ment. In 2008, upon being told that their fac­to­ry would be closed and they would be fired imme­di­ate­ly with­out sev­er­ance pay, work­ers staged a six-day occu­pa­tion of the Repub­lic Win­dows and Doors fac­to­ry and emerged vic­to­ri­ous. Their stand, com­ing at the height of the finan­cial cri­sis, was cel­e­brat­ed nation­wide. It also embold­ened them to occu­py once again in Feb­ru­ary 2012, when new own­er Seri­ous Ener­gy announced that it, too, would be clos­ing the plant. The work­ers' jour­ney from occu­piers to own­ers was paved in part by UE's tra­di­tion of mil­i­tan­cy, which some pro­gres­sives hoped would inspire oth­er unions fight­ing mass layoffs.
The labor move­ment at large has­n't reprised the 1930s-era tac­tic of occu­py­ing fac­to­ries in order to regain a foothold in exist­ing work­places. But a grow­ing num­ber of unions, led by the Unit­ed Steel­work­ers (USW), are explor­ing cre­ation of new work­er-owned coop­er­a­tives as a strat­e­gy for con­tend­ing with the off­shoring of U.S. jobs. Like the work­ers who formed New Era Win­dows, USW began exper­i­ment­ing with coop­er­a­tives part­ly out of neces­si­ty — as job loss­es mount­ed amidst the finan­cial cri­sis, ​"there seemed to be an open­ing to con­sid­er how we might cre­ate a bet­ter mod­el, because every­thing was falling apart," says Rob With­erell, USW's coop­er­a­tive strate­gist. USW decid­ed to part­ner with Mon­drag­on, Spain's famous group of coop­er­a­tives, to cre­ate a tem­plate for union co-ops.
Now, USW is help­ing launch sev­er­al pilot projects, includ­ing a green laun­dry in Pitts­burgh that could replace some of the 100-plus jobs lost when an indus­tri­al laun­dry in the area closed sev­er­al years ago. Mem­bers of Unit­ed Food and Com­mer­cial Work­ers are cur­rent­ly employed in an urban farm­ing coop­er­a­tive in Cincin­nati, with more projects planned under the behest of the Cincin­nati Union Coop­er­a­tive Initiative.
Union-coop­er­a­tive part­ner­ships are hard­ly a new idea. Fol­low­ing the 1842 judi­cial deci­sion for­mal­ly grant­i­ng the right to union­ize, the nascent Amer­i­can labor move­ment exper­i­ment­ed with both forms of orga­ni­za­tion. But today only a ​"tiny frac­tion" of work­er-owned coop­er­a­tives are union­ized, accord­ing to Melis­sa Hoover, exec­u­tive direc­tor of the U.S. Fed­er­a­tion of Work­er Coop­er­a­tives. Most cur­rent union­ized co-ops have emerged direct­ly out of labor bat­tles — such as the union­ized exot­ic dancers' co-op Lusty Lady and now New Era Win­dows, which has already formed a new UE local.
Though many work­er co-ops feel an ide­o­log­i­cal affin­i­ty with unions, Hoover notes, they've been ​"unable to make much head­way in forg­ing con­nec­tions," in part because of the scale dif­fer­en­tial between the two move­ments. ​"I think the real game-chang­er will come from the union side," says Hoover. ​"As unions take more inter­est in coop­er­a­tives, they are devel­op­ing new structures."
Why would a coop­er­a­tive, which already espous­es work­er con­trol, need a union? In larg­er-scale co-ops, work­er-own­ers fre­quent­ly elect a board of direc­tors to pro­vide over­sight for day-to-day oper­a­tions. While this body is tasked with watch­ing over mem­bers' inter­ests as own­ers, it often isn't as attuned to their issues as work­ers, notes a 2012 report from USW, Mon­drag­on and the Ohio Employ­ee Own­er­ship Cen­ter. In the union co-op mod­el, a union com­mit­tee bar­gains with the elect­ed man­age­ment over wages and ben­e­fits and also ensures that all work­er-own­ers have access to due process over work­place dis­putes. Union­ized co-ops could there­fore help scale up exper­i­ments in work­er-own­er­ship with­out ced­ing their values.
Still, there are lim­i­ta­tions to coop­er­a­tives as a strat­e­gy for broad­er change. Since they must con­tin­ue to com­pete in a cap­i­tal­ist mar­ket, coop­er­a­tive enter­pris­es may even­tu­al­ly begin behav­ing like cap­i­tal­ist ones. In his 2012 col­lec­tion Rebel Cities, urban stud­ies the­o­rist David Har­vey notes that his­tor­i­cal attempts to cre­ate havens of work­er con­trol have tend­ed either to col­lapse or force work­ers into a posi­tion of ​"self-exploita­tion."
Not least among the chal­lenges fac­ing work­er-owned co-ops is how to secure cap­i­tal's sup­port for a ven­ture aimed, in essence, at under­min­ing the laws of cap­i­tal. For that rea­son, work­er-owned coop­er­a­tives have sprung up fastest in the ser­vice sec­tor, where the ini­tial invest­ment required is fair­ly low. Break­ing into the cap­i­tal-inten­sive man­u­fac­tur­ing sec­tor presents a much greater hurdle.
So far, New Era Win­dows has raised $500,000 for fac­to­ry equip­ment through the Work­ing World, a devel­op­ment fund for coop­er­a­tives. But more will like­ly be need­ed. Tra­di­tion­al loans and ven­ture cap­i­tal are dif­fi­cult for new coop­er­a­tives to attract, says Bren­dan Mar­tin, pres­i­dent of the Work­ing World — and often prove inim­i­cal to the val­ue of work­er con­trol. A bet­ter strat­e­gy, he says, is to seek zero- or low-inter­est invest­ments from com­mu­ni­ty part­ners who would like to see green, union jobs in the area.
​"Secur­ing financ­ing is going to be cru­cial to bring­ing this to scale," says USW's With­erell. This could mean ini­tial­ly dilut­ing work­er own­er­ship, he says, ​"but you piece togeth­er a group of friend­ly investors who are will­ing to put some patient cap­i­tal toward the project, and cede con­trol to the work­ers over time." USW is also explor­ing the pur­chas­ing pow­er of local insti­tu­tions, by seek­ing com­mit­ments from local hos­pi­tals and uni­ver­si­ties to pur­chase from the Pitts­burgh green laun­dry once it is up and run­ning. As anoth­er exam­ple of financ­ing options, he points to the Sol­i­dar­i­ty Fund, an ini­tia­tive by the Que­bec Labor Fed­er­a­tion in 1983 to invest in orga­nized and social­ly respon­si­ble busi­ness­es that has grown into a $7 bil­lion fund.
It remains to be seen what col­lec­tive bar­gain­ing agree­ments might look like for new union co-ops — espe­cial­ly giv­en that auton­o­my from out­side orga­ni­za­tions is a key prin­ci­ple of coop­er­a­tives, poten­tial­ly mak­ing indus­try-wide sol­i­dar­i­ty more dif­fi­cult. The Bronx's Coop­er­a­tive Home Care Asso­ciates (CHCA), how­ev­er, pro­vides one clear exam­ple of how union­ized coop­er­a­tives can serve both aims. With over 2,000 mem­bers, CHCA is the largest work­er-owned co-op in the Unit­ed States and a mem­ber of Ser­vice Employ­ees Inter­na­tion­al Union 1199. Ini­tial­ly, the coop was reluc­tant to embrace union affil­i­a­tion, giv­en that CHCA's home health aides already had bet­ter pay and work­ing con­di­tions than most of their coun­ter­parts. But greater coor­di­na­tion between home care work­ers, man­age­ment real­ized, could help raise the com­pe­ti­tion's costs clos­er to its own and pro­mote indus­try-wide improve­ments. An agree­ment was reached in 2004, and CHCA and SEIU have cre­at­ed an inno­v­a­tive labor-man­age­ment coun­cil structure.
Final­ly, there's a ques­tion of whether union co-ops can real­ly tip the bal­ance of pow­er between work­ers and own­ers in more than a hand­ful of ini­tia­tives. Asked whether union co-ops could take on the forces of glob­al­iza­tion, or whether they're best suit­ed to fill niche mar­kets for pro­duc­tion of local goods and ser­vices, With­erell notes that work­er-own­ers are unlike­ly to out­source their own jobs, and points to Mon­drag­on's approach of ​"mul­ti-local­iza­tion," where ​"adding jobs abroad helps add jobs at home." (Part of Mondragon's strat­e­gy to cope with the reces­sion, how­ev­er, has been to cre­ate sub­sidiaries in oth­er parts of the world, with the result that less than half of its work­force is now com­prised of coop­er­a­tive mem­bers. While non-mem­bers may still be treat­ed bet­ter than in cap­i­tal­ist busi­ness­es, some crit­ics have argued that this rein­tro­duces the dynam­ic of exploitation.)
The work­ers at New Era Win­dows have found that it takes more than sim­ple incor­po­ra­tion as a coop­er­a­tive to build pow­er. Five months after Seri­ous Ener­gy promised to give them time to find a new buy­er for the plant, New Era was told sud­den­ly that the fac­to­ry would be liq­ui­dat­ed. It was only through anoth­er mass, UE-backed protest against Seri­ous investor Mesirow Finan­cial that the new work­er-own­ers were grant­ed enough time to come up with a bid on the equip­ment. But they are opti­mistic that con­tin­ued orga­niz­ing and com­mu­ni­ty sup­port can help them pre­vent future flights of cap­i­tal and keep union jobs in Chicago.
Mar­tin also hopes that New Era Win­dows' con­tin­ued UE affil­i­a­tion will revive the labor movement's inter­est in coop­er­a­tives. ​"If unions fig­ure out that coop­er­a­tives aren't threat­en­ing to them and are instead a source of pow­er," he says, ​"that'll have a big impact on where labor can go."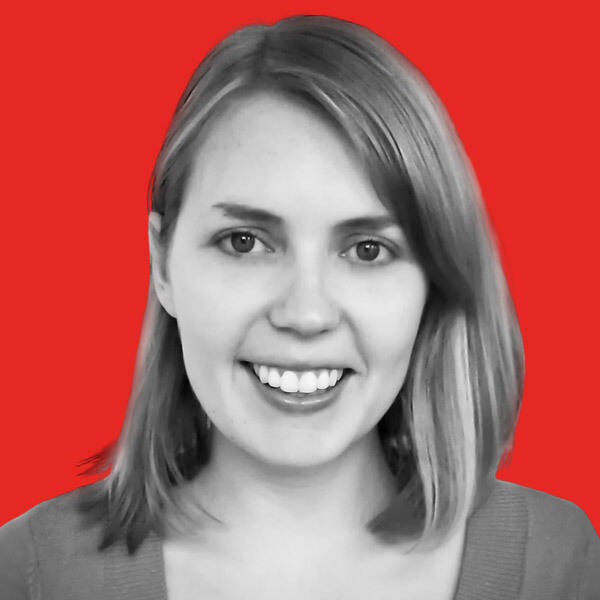 Rebec­ca Burns
is an award-win­ning inves­tiga­tive reporter whose work has appeared in The Baf­fler, the Chica­go Read­er, The Inter­cept and oth­er out­lets. She is a con­tribut­ing edi­tor at In These Times. Fol­low her on Twit­ter @rejburns.