There's an old Yid­dish proverb that says, with mon­ey in your pock­et you're wise and hand­some and can sing well, too. I don't know how Ker­ry car­ries a tune, but he has been ser­e­nad­ed at recent fundrais­ers by every­one from Mary J. Blige and Willie Nel­son to Yentl her­self, Bar­bra Streisand.
For Democrats, continued coddling of corporate America only blurs the difference between Bush and Kerry—already went to the same elite university, pledged the same secret fraternity and file in the same tax bracket.
I'm not con­vinced of Kerry's wis­dom either, though he didn't pick Dick Gephardt as his run­ning mate. But Ker­ry is cer­tain­ly look­ing bet­ter these days — at least to the deep-pock­et­ed Demo­c­ra­t­ic donors, who have show­ered his cam­paign with more than $180 million.
Kerry's fundrais­ing suc­cess is remark­able, con­sid­er­ing that as recent­ly as Feb­ru­ary he had less than $2.5 mil­lion cash on hand. Since secur­ing the Demo­c­ra­t­ic nod on Super Tues­day, Ker­ry has raised an aver­age of $1.2 mil­lion per day.
My first reac­tion to Kerry's fundrais­ing suc­cess was ela­tion. But after ham­mer­ing the Bush cam­paign at every oppor­tu­ni­ty for its out­ra­geous fundrais­ing activ­i­ties, I can't ignore Kerry's com­plic­i­ty in fur­ther crip­pling the cam­paign finance sys­tem. Bush may have opt­ed out of the pres­i­den­tial pub­lic finance sys­tem first, but Ker­ry has copied his playbook.
At least a third of the $220 mil­lion Bush has tak­en in so far has been col­lect­ed by ​"Rangers" and ​"Pio­neers," those 525 rain­mak­ers who have raised at least $200,000 or $100,000, respec­tive­ly, for the pres­i­dent. But Ker­ry, too, has relied on the largesse of big-dol­lar bundlers, with some 550 ​"Vice Chairs" (who have raised at least $100,000) and ​"Co-Chairs" (at least $50,000) account­ing for at least $40 mil­lion — and prob­a­bly much more — of Kerry's fundrais­ing tally.
The pres­i­dent also recent­ly iden­ti­fied 62 ​"Super Rangers," most of whom have raised at least $300,000 for the Repub­li­can Nation­al Com­mit­tee on top of their efforts for Bush. But Ker­ry is backed by his own ​"Pow­er Ranger," Haim Saban, who pro­duced the kids' kung-fu show and is one of 17 ​"Trustees" who have col­lect­ed at least $250,000 for the Demo­c­ra­t­ic Nation­al Committee.
Join­ing Saban on the lists of Trustees and ​"Vice Chairs" are sev­er­al mega-fundrais­ers at the cen­ter of Clin­ton-era cam­paign finance scan­dals. Alan Solomont, a nurs­ing home exec­u­tive and for­mer DNC finance chair­man, alleged­ly par­layed his cam­paign dona­tions and White House con­nec­tions into weak­ened nurs­ing home reg­u­la­tions. Beth Dozoretz alleged­ly helped arrange the last-minute pres­i­den­tial par­don of fugi­tive financier Marc Rich. Anoth­er Trustee and Ker­ry backer, for­mer Texas Lt. Gov. Ben Barnes, is the man who secured Dubya a slot in the Texas Air Nation­al Guard to avoid Vietnam.
Who else is bankrolling the Ker­ry cam­paign? All of the usu­al sus­pects: tri­al lawyers, Hol­ly­wood pro­duc­ers, Wash­ing­ton lob­by­ists, Wall Street exec­u­tives. Look­ing over the list, it's hard to dis­agree with Econ­o­mist writ­ers John Mick­leth­wait and Adri­an Wooldridge, who observe in their new book The Right Nation: ​"The Democ­rats are mar­gin­al­ly less addict­ed to cor­po­rate largesse than the K Street con­ser­v­a­tives at the helm of the Repub­li­can Par­ty, but only in the way that a coke­head is in less trou­ble than a hero­in junkie."
For politi­cians addict­ed to cor­po­rate cash, the nation­al con­ven­tions might as well be Stu­dio 54. Cor­po­ra­tions can still give unlim­it­ed ​"soft mon­ey" to con­ven­tion ​"host com­mit­tees." This year's con­ven­tions are expect­ed to take in at least $100 mil­lion, and that's not count­ing the mil­lions more that will be spent on glitzy, after-hours soirees ​"hon­or­ing" key leg­is­la­tors and par­ty offi­cials. More than a dozen com­pa­nies already have giv­en at least $1 mil­lion to the Democ­rats, includ­ing Blue Cross Blue Shield of Mass­a­chu­setts, Fideli­ty Invest­ments and Raytheon. Ver­i­zon, which has donat­ed $3 mil­lion to each par­ty, is one of 21 com­pa­nies that have giv­en to both con­ven­tion com­mit­tees, accord­ing to the Los Ange­les Times. Oth­ers play­ing both sides include AT&T, AIG, Pfiz­er, Bris­tol-Myers Squibb, IBM and Microsoft.
For Democ­rats, con­tin­ued cod­dling of cor­po­rate Amer­i­ca only blurs the dif­fer­ence between Bush and Ker­ry — who already went to the same elite uni­ver­si­ty, pledged the same secret fra­ter­ni­ty and file in the same tax brack­et. That's not the mes­sage to attract swing vot­ers, whether they're blue-col­lar work­ers in bat­tle­ground states or prag­mat­ic Nad­er sympathizers.
With­out an effec­tive pres­i­den­tial pub­lic financ­ing sys­tem, there's no hope of ever hav­ing a pres­i­den­tial con­tender who isn't per­son­al­ly wealthy, behold­en to wealthy spe­cial inter­ests or both. To his cred­it, Ker­ry pledged last fall to make ​"reform of the pres­i­den­tial pub­lic financ­ing sys­tem a pri­or­i­ty" and acknowl­edged pub­lic financ­ing as the ​"most effec­tive means for pre­serv­ing the integri­ty of our elec­toral process." Of course, that was long before he had pock­et­ed $180 million.
Don't get me wrong. A Ker­ry vic­to­ry will be dri­ven by more than just mon­ey. But it's worth con­sid­er­ing who will be call­ing the shots — and call­ing in their mark­ers — in a Ker­ry admin­is­tra­tion. This will be a tru­ly piv­otal elec­tion only if the Democ­rats can deliv­er more than the same old song and dance.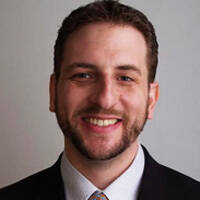 Craig Aaron
is senior pro­gram direc­tor of the nation­al media reform group
Free Press
and a for­mer man­ag­ing edi­tor of
In These Times
.