There's an old Yiddish proverb that says, with money in your pocket you're wise and handsome and can sing well, too. I don't know how Kerry carries a tune, but he has been serenaded at recent fundraisers by everyone from Mary J. Blige and Willie Nelson to Yentl herself, Barbra Streisand.
For Democrats, continued coddling of corporate America only blurs the difference between Bush and Kerry—already went to the same elite university, pledged the same secret fraternity and file in the same tax bracket.
I'm not convinced of Kerry's wisdom either, though he didn't pick Dick Gephardt as his running mate. But Kerry is certainly looking better these days — at least to the deep-pocketed Democratic donors, who have showered his campaign with more than $180 million.
Kerry's fundraising success is remarkable, considering that as recently as February he had less than $2.5 million cash on hand. Since securing the Democratic nod on Super Tuesday, Kerry has raised an average of $1.2 million per day.
My first reaction to Kerry's fundraising success was elation. But after hammering the Bush campaign at every opportunity for its outrageous fundraising activities, I can't ignore Kerry's complicity in further crippling the campaign finance system. Bush may have opted out of the presidential public finance system first, but Kerry has copied his playbook.
At least a third of the $220 million Bush has taken in so far has been collected by ​"Rangers" and ​"Pioneers," those 525 rainmakers who have raised at least $200,000 or $100,000, respectively, for the president. But Kerry, too, has relied on the largesse of big-dollar bundlers, with some 550 ​"Vice Chairs" (who have raised at least $100,000) and ​"Co-Chairs" (at least $50,000) accounting for at least $40 million — and probably much more — of Kerry's fundraising tally.
The president also recently identified 62 ​"Super Rangers," most of whom have raised at least $300,000 for the Republican National Committee on top of their efforts for Bush. But Kerry is backed by his own ​"Power Ranger," Haim Saban, who produced the kids' kung-fu show and is one of 17 ​"Trustees" who have collected at least $250,000 for the Democratic National Committee.
Joining Saban on the lists of Trustees and ​"Vice Chairs" are several mega-fundraisers at the center of Clinton-era campaign finance scandals. Alan Solomont, a nursing home executive and former DNC finance chairman, allegedly parlayed his campaign donations and White House connections into weakened nursing home regulations. Beth Dozoretz allegedly helped arrange the last-minute presidential pardon of fugitive financier Marc Rich. Another Trustee and Kerry backer, former Texas Lt. Gov. Ben Barnes, is the man who secured Dubya a slot in the Texas Air National Guard to avoid Vietnam.
Who else is bankrolling the Kerry campaign? All of the usual suspects: trial lawyers, Hollywood producers, Washington lobbyists, Wall Street executives. Looking over the list, it's hard to disagree with Economist writers John Micklethwait and Adrian Wooldridge, who observe in their new book The Right Nation: ​"The Democrats are marginally less addicted to corporate largesse than the K Street conservatives at the helm of the Republican Party, but only in the way that a cokehead is in less trouble than a heroin junkie."
For politicians addicted to corporate cash, the national conventions might as well be Studio 54. Corporations can still give unlimited ​"soft money" to convention ​"host committees." This year's conventions are expected to take in at least $100 million, and that's not counting the millions more that will be spent on glitzy, after-hours soirees ​"honoring" key legislators and party officials. More than a dozen companies already have given at least $1 million to the Democrats, including Blue Cross Blue Shield of Massachusetts, Fidelity Investments and Raytheon. Verizon, which has donated $3 million to each party, is one of 21 companies that have given to both convention committees, according to the Los Angeles Times. Others playing both sides include AT&T, AIG, Pfizer, Bristol-Myers Squibb, IBM and Microsoft.
For Democrats, continued coddling of corporate America only blurs the difference between Bush and Kerry — who already went to the same elite university, pledged the same secret fraternity and file in the same tax bracket. That's not the message to attract swing voters, whether they're blue-collar workers in battleground states or pragmatic Nader sympathizers.
Without an effective presidential public financing system, there's no hope of ever having a presidential contender who isn't personally wealthy, beholden to wealthy special interests or both. To his credit, Kerry pledged last fall to make ​"reform of the presidential public financing system a priority" and acknowledged public financing as the ​"most effective means for preserving the integrity of our electoral process." Of course, that was long before he had pocketed $180 million.
Don't get me wrong. A Kerry victory will be driven by more than just money. But it's worth considering who will be calling the shots — and calling in their markers — in a Kerry administration. This will be a truly pivotal election only if the Democrats can deliver more than the same old song and dance.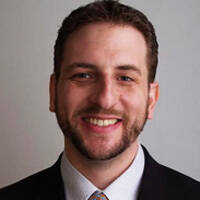 Craig Aaron
is senior program director of the national media reform group
Free Press
and a former managing editor of
In These Times
.