Coun­try music is the nation's most pop­u­lar genre – with near­ly twice as many sta­tions devot­ed to it than any oth­er – and per­haps its most polit­i­cal. These days, the jin­gle jan­gle jin­go­ism from Music Row seems to only be get­ting louder.
Con­sid­er these lyrics from a few recent chart-toppers:
"

Some say this country's just out look­ing for a fight / After

9

⁄

11

man, I'd have to say that's right."

"

You can stay behind or you can get out of the way / But our troops take out the garbage for the good old U.S.A."

"

You'll be sor­ry that you messed with the U.S. of A / ​

'

Cause we'll put a boot in your ass, it's the Amer­i­can way."
Sub­tle they ain't. What­ev­er you think of the work of Daryl Wor­ley, Clint Black and Toby Kei­th, they have plen­ty to tell us about the state of the union. We may not always like what we hear, but as Chris Will­man sug­gests in Red­necks & Blue­necks, coun­try music is ​"a win­dow into every aspect of low­er- and mid­dle-class life, the civic by no means excluded."
You can't spell Grand Olé Opry with­out the G‑O-P. But coun­try hasn't always been the offi­cial sound­track of the Repub­li­can Par­ty. Back in 1964 – when Democ­rats still held 22 of 26 Sen­ate seats in the South – Law­ton Williams even cracked the coun­try Top 40 with a song called ​"Everything's OK on the LBJ." Of course, that was also the year of the Gulf of Tonkin Resolution.
Since then the South's polit­i­cal polar­i­ty has com­plete­ly reversed: By 2004, Repub­li­cans filled 22 of the 26 south­ern Sen­ate slots. The impact of the ​"South­ern strat­e­gy" has been as bad for music as pol­i­tics. Will­man notes that in a genre that once spoke direct­ly to the work­ing class, ​"You don't hear many songs … any­more about the bot­tom rung."
Red­necks & Blue­necks is no polemic; it's more of a breezy tour of the coun­try land­scape that reads like Enter­tain­ment Week­ly (where Will­man is a senior edi­tor). Will­man inter­views near­ly every­one who's any­one in coun­try music, from Mer­le Hag­gard and Loret­ta Lynn to cur­rent super­stars like Ron­nie Dunn – who offers a bizarre ser­mon on the dan­gers of Wah­habism – and alt-coun­try icon Bud­dy Miller. A bet­ter music crit­ic than polit­i­cal ana­lyst, Will­man still has his insight­ful moments.
He describes Pres­i­dent Bush as ​"the ulti­mate hat act," a scion of the estab­lish­ment made over into a brush-clearin' good-ol'-boy. As alt-coun­try gad­fly Rob­bie Fulks once put it: ​"You went to Andover / What's the ban­jo fer?"
Such incon­gruity doesn't faze the Nashville cognoscen­ti. ​"Coun­try singers talk about [Bush] in near­ly the same terms that their fans talk about them," Will­man writes. ​"As some­body who is larg­er than life and yet simul­ta­ne­ous­ly approach­able, who doesn't put on the airs that he clear­ly has rights to."
But not every­one in the South is on the band­wag­on. ​"I'd say to Travis Tritt and Lee Ann Wom­ack and the rest of ​'em that the one thing they bet­ter under­stand is that their core con­stituen­cy is get­ting fucked out here," says Dave ​"Mud­cat" Saun­ders, a polit­i­cal con­sul­tant who's try­ing to help Democ­rats recon­nect with Red state vot­ers. ​"In job loss, health care, every­where you look, rur­al America's get­ting screwed."
Mud­cat, though, is hav­ing a hard time find­ing musi­cians to spread his mes­sage: Nobody in Nashville wants to be the next Natal­ie Maines.
The down­fall of the Dix­ie Chicks is the water­shed moment of Red­necks & Blue­necks. On March 10, 2003 – just days before the inva­sion of Iraq – lead singer Maines told a Lon­don audi­ence she was ​"ashamed" that Bush hailed from her home state of Texas. At the time, the Chicks were the top act in coun­try music, and their album Home was the top U.S. album in any genre, with more than 6 mil­lion copies already sold.
But once Maines' quip hit the Inter­net, the Repub­li­can noise machine went nuts. Talk radio hosts and right-wing Web sites urged their min­ions to demand that local sta­tions take the Dix­ie Chicks off the air. Cit­ing the ​"pub­lic out­cry," Cox and Cumu­lus quick­ly issued a direc­tive to local pro­gram­mers not to play the band on their hun­dreds of sta­tions; Clear Chan­nel ​"advised" its 1,200 affil­i­ates to ​"pay atten­tion to their lis­ten­ers." Before long, DJs were hold­ing events where lis­ten­ers could throw their old albums in a bon­fire or run them over with a tractor.
Black­list­ing the Chicks was an easy way for the media behe­moths – run by some of Bush's biggest finan­cial back­ers – to demon­strate their patri­o­tism on the eve of the war. But the Chicks are still feel­ing the after­shocks. Two years after the inci­dent, Home hadn't yet moved 7 mil­lion copies, and the band was rein­vent­ing itself as a pop act. For the rest of the indus­try, the mes­sage was clear: Shut up if you want to sing.
The cen­sor­ing of the Dix­ie Chicks was only the most extreme exam­ple of how media con­sol­i­da­tion is killing coun­try music. The Tele­com Act of 1996 – which abol­ished nation­wide radio own­er­ship caps and spawned the mega-chains – fur­ther con­strict­ed already lim­it­ed playlists, abol­ished local pro­gram­mers and imposed a homog­e­nized, cook­ie-cut­ter sound to bet­ter court sub­ur­ban soc­cer moms (which admit­ted­ly served the Dix­ie Chicks well for a while).
This ​"brought home in a graph­ic way how pro­found­ly one piece of leg­is­la­tion can affect our world," says Bob Tit­ley, a for­mer man­ag­er of Brooks & Dunn, who helped found a group called Music Row Democrats.
For­tu­nate­ly, there is anoth­er side of Nashville, where per­form­ers are car­ry­ing on a ​"dis­cor­dant duet" with the music fac­to­ries down the road. Unlike­ly to get air­play any­way, lib­er­al pol­i­tics and old melodies min­gle freely among the alt-coun­try crowd, offer­ing a ray of hope that pro­gres­sive val­ues and ped­al steel aren't total­ly incompatible.
Unfor­tu­nate­ly, the protest music of these ​"Blue­necks" is often just as shrill as that of the right. With a few excep­tions – like Steve Earle's ​"Home to Hous­ton" or James McMurtry's ​"We Can't Make It Here" – the top­i­cal songs too often feel like nov­el­ty records, no less ephemer­al than reac­tionary dit­ties like Ray Stevens' ​"Osama Yo' Mama (You in a Heap o' Trou­ble Boy)."
Grant Alden, edi­tor of the alt-coun­try bible No Depres­sion, tells Will­man ​"there isn't very much last­ing art to be cre­at­ed by address­ing cur­rent events – some, but not much." I hate to agree, espe­cial­ly since the anti­war move­ment could use a lit­tle twang. But by the end of Red­necks & Blue­necks, I was long­ing for a day when trou­ba­dours like Ear­le could go back to singing about out­laws, infi­deli­ty and trains.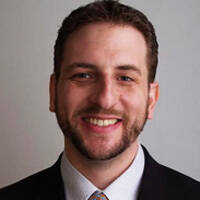 Craig Aaron
is senior pro­gram direc­tor of the nation­al media reform group
Free Press
and a for­mer man­ag­ing edi­tor of
In These Times
.