Dear ITT Ideologist,
Ever since I was a tyke I've felt enti­tled to any­thing I could grab. For instance, I used to swipe my lit­tle sister's dessert and enjoy watch­ing her cry while I ate it. As a result, my friend­ships are few. My ther­a­pist sug­gest I join a social or polit­i­cal orga­ni­za­tion to over­come my iso­la­tion. Do you have any sug­ges­tions along that line?
–A. P. Pall, Louisville, Ky.
Dear A.P.,
You sound like a per­fect can­di­date for a Lib­er­tar­i­an club, a place where avid types like your­self get togeth­er over cof­fee and pas­tries to exhib­it their shrewd ruth­less­ness. These evenings typ­i­cal­ly end in duplic­i­ty and threats to get even. To keep their con­fabs from becom­ing too heat­ed, mem­bers nar­co­tize them­selves by read­ing the turgid prose of Ayn Rand. Occa­sion­al­ly, they are roused from stu­pe­fac­tion by one of Rand's more fiery pro­nounce­ments, such as: ​"What are your mass­es but mud to be ground under­foot, fuel to be burned for those who deserve it?" Inspir­ing phras­es like these draw a chuck­le and a rehash­ing of rumors about Rand's pur­port­ed dom­i­na­trix proclivities.
Lib­er­tar­i­an­ism holds that humankind's great­est accom­plish­ment is pri­vate prop­er­ty and its Bible takes the form of prop­er­ty deeds, stock cer­tifi­cates and oth­er instru­ments of own­er­ship. Lib­er­tar­i­ans josh that they would rather read a hun­dred mort­gages than two pages Atlas Shrugged.
Dear ITT Ideologist,
I recent­ly post­ed on Face­book a painstak­ing­ly detailed and inti­mate­ly illus­trat­ed recount­ing of my sex life, my com­plete med­ical his­to­ry, rev­e­la­tions about the secret sins of my fam­i­ly going back sev­er­al gen­er­a­tions, and, of course, my finan­cial accounts and tax returns. This was meant strict­ly for my friends, neigh­bors, class­mates and fel­low work­ers. I was shocked to learn that Face­book has per­mit­ted this per­son­al infor­ma­tion to cir­cu­late freely on the Inter­net. You can imag­ine my mor­ti­fi­ca­tion. Is there any action I can take to stem this gross vio­la­tion of my privacy?
–Lou Qua­cious, Blab­ber, Ala.
Dear Lou,
You'll be hap­py to learn that, faced with increas­ing com­plaints like yours, Face­book is issu­ing a sim­ple, 185-step set of con­trols that will bet­ter able you to man­age the per­son­al infor­ma­tion that you have entrust­ed to this face­less cor­po­ra­tion. By the by, is that stuff you do on that video with farm ani­mals, rub­ber and pul­leys painful?
Com­mer­cial Note:
A British roy­al of my acquain­tance is offer­ing access to her uncle, Lord Snive­ly of Clutch, at 50 quid the event. Con­tact this col­umn should you be in need of court­ly contact.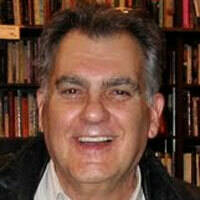 Pete Kar­man
began work­ing in jour­nal­ism in
1957
at the awful
New York Dai­ly Mir­ror
, where he wrote the first review of Bob Dylan for a New York paper. He lost that job after ille­gal­ly trav­el­ing to Cuba (the rag failed short­ly after he got the boot). Kar­man has report­ed and edit­ed for var­i­ous trade and trade union blats and worked as a copy­writer. He was hap­py being a flack for Air France, but not as hap­py as being an on-and-off
In These Times
edi­tor and con­trib­u­tor since
1977
.