Can the Democratic Party Be Transformed from Within? Taking Stock of Wins and Losses
In the wake of the Virginia primary contests, it's time to evaluate the strategy of Our Revolution.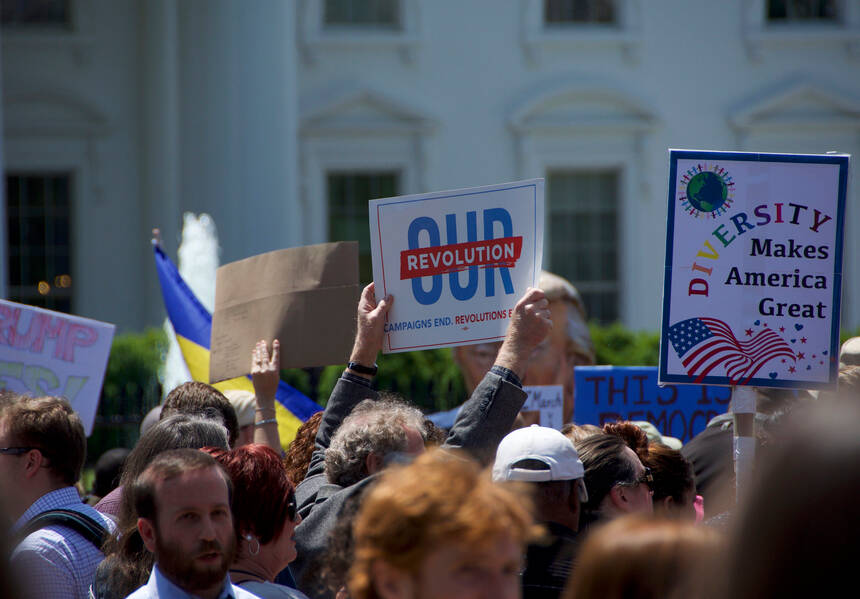 Some argue that the ener­gy gen­er­at­ed by the Bernie Sanders cam­paign is a bust when it comes to the punch it can deliv­er at polling booths. Politi­co laid out the case in late May, not­ing that ​"near­ly a year after Sanders' pres­i­den­tial run fell short, one thing is miss­ing in the after­glow — a reli­able string of vic­to­ries at the bal­lot box. The loss­es are pil­ing up."
But by getting involved in the process, and winning seats at every level of government, progressives will grind out a slow-motion revolution and transform U.S. politics over the course of years.
Vir­gini­a's pri­ma­ry con­tests on Tues­day added some heft to that jab. Three of the five Demo­c­ra­t­ic can­di­dates endorsed on the nation­al web­site of Our Rev­o­lu­tion (OR), the Sanders-inspired orga­ni­za­tion whose mis­sion is to cul­ti­vate and help elect pro­gres­sives, lost their races. Most notably, the OR-endorsed can­di­date for gov­er­nor, Tom Per­riel­lo, lost by about 12 points to Ralph Northam, the state's lieu­tenant governor.
That race didn't fall neat­ly along pro­gres­sive-ver­sus-cen­trist lines. Northam, for exam­ple, had the endorse­ment of NAR­AL Pro-Choice Amer­i­ca, which worked against Per­riel­lo because, dur­ing his con­gres­sion­al career, he once cast a vote against repro­duc­tive rights. (Per­riel­lo lat­er renounced the vote.) Yet, OR, along with Bernie Sanders and Eliz­a­beth War­ren, endorsed Per­riel­lo based on his plat­form of eco­nom­ic pop­ulism. The defeat extend­ed a string of recent loss­es by OR-spon­sored can­di­dates in rel­a­tive­ly high-pro­file races — Rob Quist for the House in Mon­tana, Heath Mel­lo for may­or of Oma­ha and Kim­ber­ly Ellis for the Demo­c­ra­t­ic Par­ty chair in Cal­i­for­nia. The OR page that tracks the per­for­mance of its can­di­dates now lists about twice as many losers as winners.
Last month, OR's exec­u­tive direc­tor, Shan­non Jack­son, told In These Times that the orga­ni­za­tion is ​"build­ing the bench — which, I think it's fair to say, Democ­rats have not been able to do for a long time." OR con­sists of more than 250 groups, nation­wide, which range from a few dozen mem­bers to more than a thousand.
"I think we're at a big turn­ing point for the Demo­c­ra­t­ic Par­ty, and that's why Our Rev­o­lu­tion is try­ing to trans­form the par­ty from both the top down and the bot­tom up," Jack­son said. ​"And I'm excit­ed to see more peo­ple gain a voice in the par­ty, open it up and make it so that it's a par­ty of work­ing peo­ple and not the elite."
Despite the recent loss­es, OR's fate at the bal­lot box is hard­ly all bad news. On Sat­ur­day, one of its can­di­dates, John Courage, won a seat on the San Anto­nio City Coun­cil. A local news­pa­per described Courage as ​"a lib­er­al Demo­c­rat with a his­to­ry of lost-cause races." On Tues­day, in the Vir­ginia pri­ma­ry con­tests, one of OR's two win­ning can­di­dates was uncontested.
The oth­er, Eliz­a­beth Guz­man, won nar­row­ly on a plat­form that calls for expand­ing Med­ic­aid and ear­ly child­hood edu­ca­tion pro­grams, and for strength­en­ing pub­lic schools. Guz­man is an immi­grant from Peru who, by her account, ​"jug­gled three jobs just to be able to afford a one-bed­room apart­ment," even­tu­al­ly putting her­self through col­lege and grad­u­ate school while rais­ing four children.
Guz­man is the kind of politi­cian who few peo­ple out­side of Vir­ginia will ever hear about. Her race attract­ed none of the nation­al spot­light. What was at stake was just the ques­tion of which Demo­c­rat would run for a seat in the Vir­ginia House of Del­e­gates. The race was simul­ta­ne­ous­ly mean­ing­less, in terms of nation­al pol­i­tics, yet momen­tous. Because one way to look at the rev­o­lu­tion that OR pro­pos­es is that this is exact­ly the way it will play out. There will be more loss­es than vic­to­ries at the out­set, and per­haps few high-pro­file wins. But by get­ting involved in the process, and win­ning seats at every lev­el of gov­ern­ment, pro­gres­sives will grind out a slow-motion rev­o­lu­tion and trans­form U.S. pol­i­tics over the course of years.
In an era that feels like an all-hands-on-deck emer­gency at the fed­er­al lev­el, that isn't an entire­ly sat­is­fy­ing vision. And it may not be sus­tain­able. But if there is, in fact, a polit­i­cal rev­o­lu­tion, it will like­ly be achieved through Guzman's invis­i­ble win on Tues­day, and all the orga­niz­ing that led to it, mul­ti­plied across many years and thou­sands of city coun­cils, state­hous­es and con­gres­sion­al districts.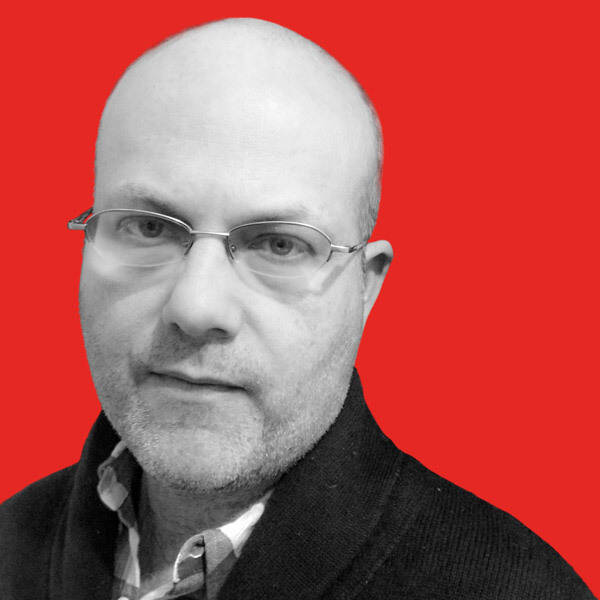 Theo Ander­son
is an In These Times con­tribut­ing writer. He has a Ph.D. in mod­ern U.S. his­to­ry from Yale and writes on the intel­lec­tu­al and reli­gious his­to­ry of con­ser­vatism and pro­gres­sivism in the Unit­ed States. Fol­low him on Twit­ter @Theoanderson
7
.