Can the Democratic Party Be Transformed from Within? Taking Stock of Wins and Losses
In the wake of the Virginia primary contests, it's time to evaluate the strategy of Our Revolution.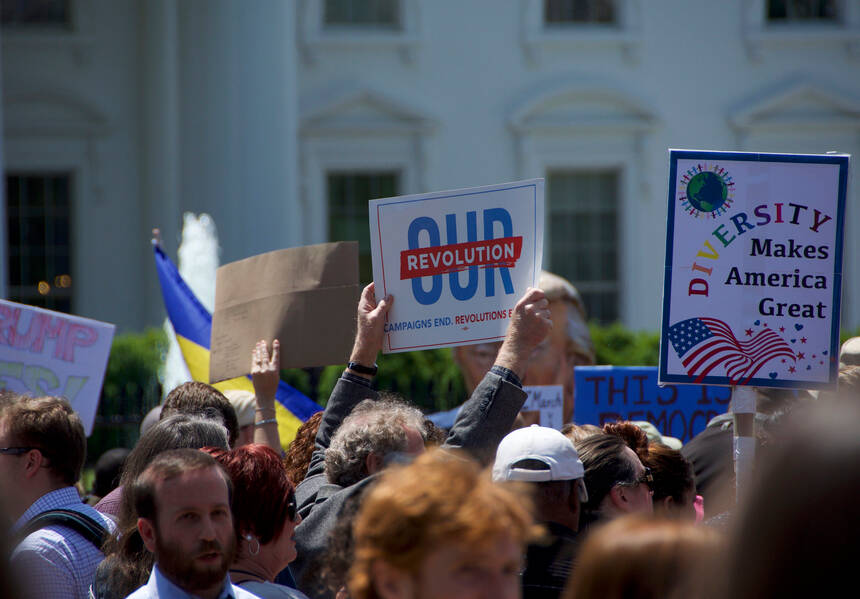 We wanted to make sure you didn't miss the announcement of our new Sustainer program. Once you've finished reading, take a moment to check out the new program, as well as all the benefits of becoming a Sustainer.

Some argue that the energy generated by the Bernie Sanders campaign is a bust when it comes to the punch it can deliver at polling booths. Politico laid out the case in late May, noting that ​"nearly a year after Sanders' presidential run fell short, one thing is missing in the afterglow — a reliable string of victories at the ballot box. The losses are piling up."
But by getting involved in the process, and winning seats at every level of government, progressives will grind out a slow-motion revolution and transform U.S. politics over the course of years.
Virginia's primary contests on Tuesday added some heft to that jab. Three of the five Democratic candidates endorsed on the national website of Our Revolution (OR), the Sanders-inspired organization whose mission is to cultivate and help elect progressives, lost their races. Most notably, the OR-endorsed candidate for governor, Tom Perriello, lost by about 12 points to Ralph Northam, the state's lieutenant governor.
That race didn't fall neatly along progressive-versus-centrist lines. Northam, for example, had the endorsement of NARAL Pro-Choice America, which worked against Perriello because, during his congressional career, he once cast a vote against reproductive rights. (Perriello later renounced the vote.) Yet, OR, along with Bernie Sanders and Elizabeth Warren, endorsed Perriello based on his platform of economic populism. The defeat extended a string of recent losses by OR-sponsored candidates in relatively high-profile races — Rob Quist for the House in Montana, Heath Mello for mayor of Omaha and Kimberly Ellis for the Democratic Party chair in California. The OR page that tracks the performance of its candidates now lists about twice as many losers as winners.
Last month, OR's executive director, Shannon Jackson, told In These Times that the organization is ​"building the bench — which, I think it's fair to say, Democrats have not been able to do for a long time." OR consists of more than 250 groups, nationwide, which range from a few dozen members to more than a thousand.
"I think we're at a big turning point for the Democratic Party, and that's why Our Revolution is trying to transform the party from both the top down and the bottom up," Jackson said. ​"And I'm excited to see more people gain a voice in the party, open it up and make it so that it's a party of working people and not the elite."
Despite the recent losses, OR's fate at the ballot box is hardly all bad news. On Saturday, one of its candidates, John Courage, won a seat on the San Antonio City Council. A local newspaper described Courage as ​"a liberal Democrat with a history of lost-cause races." On Tuesday, in the Virginia primary contests, one of OR's two winning candidates was uncontested.
The other, Elizabeth Guzman, won narrowly on a platform that calls for expanding Medicaid and early childhood education programs, and for strengthening public schools. Guzman is an immigrant from Peru who, by her account, ​"juggled three jobs just to be able to afford a one-bedroom apartment," eventually putting herself through college and graduate school while raising four children.
Guzman is the kind of politician who few people outside of Virginia will ever hear about. Her race attracted none of the national spotlight. What was at stake was just the question of which Democrat would run for a seat in the Virginia House of Delegates. The race was simultaneously meaningless, in terms of national politics, yet momentous. Because one way to look at the revolution that OR proposes is that this is exactly the way it will play out. There will be more losses than victories at the outset, and perhaps few high-profile wins. But by getting involved in the process, and winning seats at every level of government, progressives will grind out a slow-motion revolution and transform U.S. politics over the course of years.
In an era that feels like an all-hands-on-deck emergency at the federal level, that isn't an entirely satisfying vision. And it may not be sustainable. But if there is, in fact, a political revolution, it will likely be achieved through Guzman's invisible win on Tuesday, and all the organizing that led to it, multiplied across many years and thousands of city councils, statehouses and congressional districts.
Become a Sustainer
We surveyed thousands of readers and asked what they would like to see in a monthly giving program. Many of you expressed interest in magazine subscriptions, gift subscriptions, tote bags, events and books —and we've added all of those. Some of you said that cost was an issue, so we've kept our starting tier at just $5 a month—less than 17 cents a day.

Now, for the first time, we're offering three different levels of support, with unique rewards at each level, for you to choose from. Check out the new Sustainer program.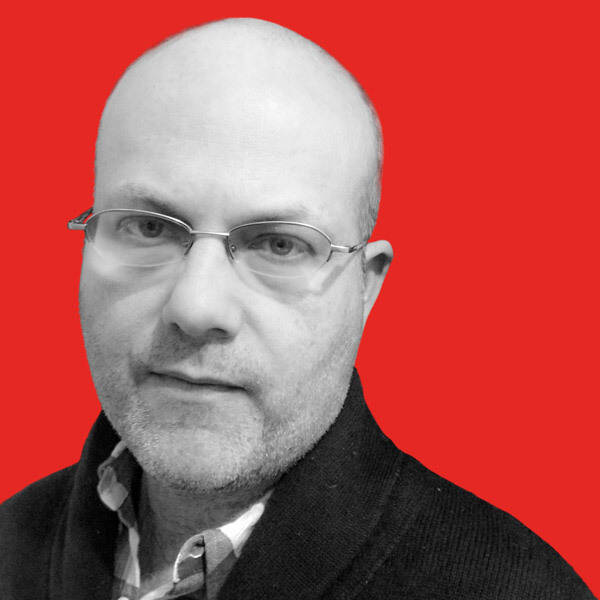 Theo Anderson
is an In These Times contributing writer. He has a Ph.D. in modern U.S. history from Yale and writes on the intellectual and religious history of conservatism and progressivism in the United States. Follow him on Twitter @Theoanderson
7
.