Some­times schaden­freude just feels so good. There's noth­ing like watch­ing Tom Delay get nailed for mon­ey laun­der­ing, or, as In These Times went to press, plac­ing bets on whether Karl Rove or Scoot­er Lib­by would be the first one frog-marched out of the White House. Bill Frist is under inves­ti­ga­tion for pos­si­ble insid­er trad­ing. And super-lob­by­ist Jack Abramoff's imbroglio – which involves Indi­an casi­nos, sweat­shops, a gang­land mur­der, a kosher deli and Ralph Reed – is sim­ply breathtaking.
The GOP has perfected the art of gerrymandering to the point where one political scientist estimates the Democrats would have needed to win 57 percent of the vote nationwide to retake the House in 2004.
Even when Repub­li­cans should be run­ning for polit­i­cal cov­er, they con­tin­ue to oper­ate with impuni­ty. In the lat­est auda­cious exam­ple, the Repub­li­can lead­er­ship is propos­ing to off­set the cost of Hur­ri­cane Kat­ri­na by slash­ing $50 bil­lion from Med­ic­aid, food stamps and stu­dent loan pro­grams. Yet they con­tin­ue to push for anoth­er $70 bil­lion in tax cuts, includ­ing elim­i­na­tion of the estate tax.
Despite los­ing his title as major­i­ty leader, The Ham­mer still twist­ed arms on the House floor for the Gaso­line for America's Secu­ri­ty (GAS) Act. The bill – described by the Nat­ur­al Resources Defense Coun­cil as a ​"grab-bag of pol­luter-friend­ly poli­cies" – bare­ly passed after the vote was held open for 40 extra min­utes. Democ­rats in the cham­ber chant­ed ​"shame, shame," but of course the Repub­li­can lead­er­ship has none.
Con­ven­tion­al wis­dom says that to stay in pow­er, a par­ty must appeal to swing vot­ers and the mod­er­ate mid­dle. If the par­ty veers too far right or left, the laws of polit­i­cal grav­i­ty should bring it down. But the Bush admin­is­tra­tion and rad­i­cal right-wingers in Con­gress con­tin­ue to gut pro­grams sup­port­ed by most Amer­i­cans while lin­ing the pock­ets of their cor­po­rate cronies with­out ever fac­ing reper­cus­sions on Elec­tion Day.
How do they do it?
That's the ques­tion polit­i­cal sci­en­tists Jacob S. Hack­er and Paul Pier­son exam­ine in their excel­lent new book, Off Cen­ter: The Repub­li­can Rev­o­lu­tion and the Ero­sion of Amer­i­can Democ­ra­cy. They dis­pute that the coun­try has become more social­ly con­ser­v­a­tive, argu­ing the pre­pon­der­ance of polling data shows that ​"if any­thing, pub­lic opin­ion has grown more cen­trist on such issues, and more tol­er­ant of the diver­gent views, val­ues and behav­iors of oth­er Americans."
Off Cen­ter shows how the Repub­li­cans fur­thered their unpop­u­lar poli­cies through a potent com­bi­na­tion of cen­tral­iza­tion, mis­in­for­ma­tion, secre­cy and ​"back­lash insur­ance" – a vari­ety of tac­tics used to keep way­ward mem­bers in line while shield­ing them from vot­er out­rage. One of the most com­mon forms is ​"catch and release," in which the lead­er­ship allows mod­er­ates to vote their ​"con­science" as long as it won't threat­en pas­sage of a bill.
The end result – seen in the Bush administration's mas­sive tax cuts, the ener­gy bill boon­dog­gle or the bloat­ed Medicare pre­scrip­tion drug ben­e­fit – is that the right's polit­i­cal machine now has ​"the motive and the means to get into law major poli­cies that few Amer­i­cans sup­port – and to shield them­selves from the risk that mil­lions on the los­ing end of the bar­gain will real­ize they've been had."
Cracks in the GOP façade are start­ing to show – almost all of the ​"New Pow­er Bro­kers" named in Off Cen­ter are either under inves­ti­ga­tion or indict­ment. But the right won't be easy to sup­plant. For one, the GOP has per­fect­ed the art of ger­ry­man­der­ing to the point where one polit­i­cal sci­en­tist esti­mates the Democ­rats would have need­ed to win 57 per­cent of the vote nation­wide to retake the House in 2004.
So what can be done to break the Repub­li­can hege­mo­ny? The solu­tion will not be to hope ​"that the mass­es will wake up and sud­den­ly take an inter­est in pol­i­tics," Hack­er and Pier­son argue. ​"The prob­lem is deep­er. In our increas­ing­ly unequal soci­ety, in which gov­ern­ment activ­i­ty is not just exten­sive but exten­sive­ly com­plex, vot­ers have proved no match for a mobi­lized and coor­di­nat­ed con­ser­v­a­tive move­ment capa­ble of man­ag­ing the agen­da and shap­ing and dis­tort­ing the flow of infor­ma­tion to citizens."
Once upon a time, orga­nized labor served as a cru­cial coun­ter­weight to the cor­po­rate right. Unions pro­vid­ed much more than a big­ger pay­check for work­ers. As Hack­er and Pier­son remind us, ​"We often for­get that they have always been cru­cial polit­i­cal actors, help­ing work­ers iden­ti­fy com­mon issues, inform­ing them about polit­i­cal and pol­i­cy con­sid­er­a­tions, and shap­ing polit­i­cal debates."
But Hack­er and Pier­son con­clude that class still mat­ters. ​"Since the 1950s," they write, ​"the rela­tion between income and par­ty alle­giance – with poor and work­ing-class vot­ers favor­ing the Democ­rats – has become stronger, not weak­er." The prob­lem for Democ­rats is less about work­ing peo­ple vot­ing against their inter­ests than not vot­ing at all.
There's much talk these days about Democ­rats need­ing to come up with ​"new ideas" to slow the Repub­li­can jug­ger­naut. Per­haps first they should dust off some old ones, like solidarity.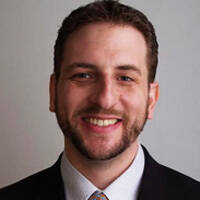 Craig Aaron
is senior pro­gram direc­tor of the nation­al media reform group
Free Press
and a for­mer man­ag­ing edi­tor of
In These Times
.