John Ker­ry is going to win.
Young voters—whose turnout could be the highest since 1992—favored Kerry by as many as 25 points in recent Zogby polls.
Repeat after me: John Ker­ry is going to win.
Nor­mal­ly I'm not one for mantras and affir­ma­tions, but to beat George W. Bush we all bet­ter start say­ing — out loud, to our neigh­bors, on the train, at the water cool­er, any­where a swing vot­er might be in earshot — that our guy (and, like it or not, he's our guy) is going to be the next pres­i­dent. So one more time: John Ker­ry is going to win.
How can he win? Look­ing at the record of the dan­ger­ous, disin­gen­u­ous Bush admin­is­tra­tion, the ques­tion should be how could Ker­ry pos­si­bly lose? Yet all the hang­dog Democ­rats and their patho­log­i­cal­ly pes­simistic fel­low-trav­el­ers ignore the encour­ag­ing evi­dence and just assume that one way or anoth­er — by hook, crook or Octo­ber Sur­prise — the omnipo­tent Karl Rove will spank us again. The Repub­li­cans aren't afflict­ed with this ​"genet­ic pre­dis­po­si­tion to pan­ic," as Ken Aulet­ta calls it, and maybe that's why they roll over us every time.
For a change, let's try to accen­tu­ate the pos­i­tive. Sure, Ker­ry can be pon­der­ous, pan­der­ing and mealy-mouthed. But in the three debates he looked more com­pe­tent, con­fi­dent and pres­i­den­tial than his oppo­nent. Bush appeared inter­mit­tent­ly inco­her­ent and des­per­ate, code-talk­ing about ​"activist judges" and the Dred Scott deci­sion in a bizarre shout-out to anti-choice zealots. At oth­er times, Bush seemed to be chan­nel­ing the ghost of Lee Atwa­ter, with all the snide com­ments about Ted Kennedy and efforts to tag Ker­ry as a scary lib­er­al. That's so 1988. What's next — Willie Hor­ton in a swift boat?
While most of the nation­al polls rate the race a dead heat, the trends favor Ker­ry. He trounces Bush on a wide range of domes­tic issues, accord­ing to the lat­est Gallup sur­vey, which shows vot­ers over­whelm­ing­ly pre­fer Ker­ry when it comes to the envi­ron­ment, health­care, Social Secu­ri­ty and edu­ca­tion. Polls still show Bush main­tain­ing a siz­able advan­tage on the war on ter­ror in spite of the tragedy in Iraq. But few­er Amer­i­cans than ever believe the war was worth it, and the president's over­all approval rat­ing is sink­ing low­er every day.
More bad news for Bush is what poll-watch­ers call the 50 per­cent rule. ​"The per­cent­age of the vote an incum­bent pres­i­dent receives in sur­veys is an extra­or­di­nar­i­ly accu­rate pre­dic­tor of the per­cent­age he will receive on Elec­tion Day," Guy Molyneux recent­ly explained in The Amer­i­can Prospect. ​"An incum­bent who fails to poll above 50 per­cent is in grave jeop­ardy of los­ing his job." Bush's aver­age sup­port in tri­al heats since the first debate is 47 percent.
The upside for Ker­ry is that the polls are almost cer­tain­ly over­es­ti­mat­ing Bush's pop­u­lar­i­ty by sur­vey­ing old­er, whiter, Repub­li­can-lean­ing vot­ers. One key demo­graph­ic that's def­i­nite­ly being ignored is young peo­ple, mil­lions of whom aren't polled because they only have cell phones. Young vot­ers — whose turnout could be the high­est since 1992 — favored Ker­ry by as many as 25 points in recent Zog­by polls.
Of course, no group of vot­ers will be more impor­tant to Kerry's vic­to­ry, espe­cial­ly in the bat­tle­grounds, than African-Amer­i­cans. While Ker­ry has been crit­i­cized for not doing enough to reach out to black vot­ers, beat­ing Bush may be moti­va­tion enough in places like Florida's Duval Coun­try — where 27,000 bal­lots, most­ly from black neigh­bor­hoods, were tossed out in 2000.
A per­cent­age point or two in places like Duval — where black vot­er reg­is­tra­tions are up more than 150 per­cent — could tip the entire state.
One thing Ker­ry won't have to wor­ry about in Flori­da this year is the Nad­er fac­tor. Ralph may be on the bal­lot again this year, but almost every­one who endorsed him in 2000 — the Greens, Bar­bara Ehren­re­ich, Michael Moore — has dis­owned him. The only per­son I've met who's even con­sid­er­ing a vote for Nad­er is a born-again Chris­t­ian Repub­li­can who can't stom­ach the war. The Lib­er­tar­i­an can­di­date will get more votes.
Coun­ty elec­tion boards in swing states — and many oth­ers — are adding staff, work­ing over­time and report­ing a rush in new vot­er reg­is­tra­tions. Flori­da has at least a mil­lion new reg­is­tered vot­ers, the vast major­i­ty of whom are Democ­rats or inde­pen­dents. Reg­is­tra­tions in Ohio's Demo­c­ra­t­ic strong­holds are up 250 per­cent, accord­ing to the New York Times. Philadel­phia report­ed the great­est surge in vot­er reg­is­tra­tions in two decades.
These fig­ures are a direct result of the col­lege kids, union work­ers, cor­po­rate lawyers and house­wives — many of whom had nev­er worked on a nation­al polit­i­cal cam­paign before — get­ting on bus­es every week­end to go knock on doors in swing states. Hard­ened orga­niz­ers and arm­chair activists alike are giv­ing up their nights and tak­ing time off from their day jobs to defeat George Bush. The poll­sters all missed the same type of below-the-radar activ­i­ty by the right in elec­tions like 1980 and 1994. But this time the pas­sion and ener­gy is on our side.
I can't promise this will be one of those water­shed elec­tions, but it could be. John Ker­ry is going to win. And that's when the real work starts.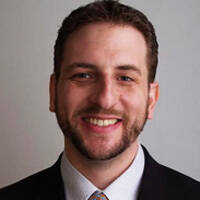 Craig Aaron
is senior pro­gram direc­tor of the nation­al media reform group
Free Press
and a for­mer man­ag­ing edi­tor of
In These Times
.