Crit­ics say mag­a­zines like this one nev­er print any good news about the Bush admin­is­tra­tion. Here's some: Michael Pow­ell is leav­ing the FCC.
Powell's greatest accomplishment—besides keeping children safe from Janet Jackson's nipple—may be inadvertently awakening a media reform movement.
Pow­ell exits the Fed­er­al Com­mu­ni­ca­tions Com­mis­sion as per­haps both the best-known and most-despised chair­man in his­to­ry. The dis­dain Pow­ell showed for aver­age cit­i­zens was rivaled only by his enthu­si­asm for frat­er­niz­ing with indus­try insiders.
But in a tenure marked by cock­sure­ness and inep­ti­tude, Powell's great­est accom­plish­ment — besides keep­ing chil­dren safe from Janet Jackson's nip­ple — may be inad­ver­tent­ly awak­en­ing a media reform movement.
The poli­cies he put for­ward were tai­lor-made for the media moguls, most notably the June 2003 rul­ing to allow one com­pa­ny to own sta­tions reach­ing up to 45 per­cent of U.S. house­holds and con­trol up to three tele­vi­sion sta­tions, eight radio sta­tions and the dai­ly news­pa­per in a sin­gle market.
The pub­lic response to Powell's plan was swift and angry. Three mil­lion peo­ple con­tact­ed Con­gress and the FCC to oppose the new reg­u­la­tions. But Pow­ell didn't get it, decry­ing ​"a con­cert­ed grass­roots effort to attack the com­mis­sion from the out­side in."
The House and Sen­ate moved to block the new own­er­ship rules (ulti­mate­ly com­pro­mis­ing with the White House on a 39 per­cent nation­wide cap that con­ve­nient­ly allowed Fox and Via­com to keep all of their sta­tions). In June 2004, the Third Cir­cuit Court of Appeals threw out the rules (except the new 39 per­cent cap) and ordered the com­mis­sion­ers to come up with a new plan that didn't ​"aban­don log­ic and reality."
The lev­el of pub­lic aware­ness and enthu­si­asm for media issues, unthink­able a few years ago, hasn't dis­si­pat­ed. Issues of media bias — like Sin­clair Broad­cast Group's anti-Ker­ry efforts or the tax­pay­er-fund­ed pay­ola giv­en to pun­dit Arm­strong Williams — espe­cial­ly res­onate. In fact, recent sur­veys of the mem­ber­ship of MoveOn and the pro­gres­sive group True Major­i­ty rank media reform as a top pri­or­i­ty, sec­ond only to fix­ing the elec­toral system.
Media reform­ers will have their hands full in the com­ing months, with a series of major deci­sions expect­ed at the FCC even before Pow­ell steps down in March. On Jan­u­ary 27, the FCC decid­ed not to appeal the deci­sion reject­ing the own­er­ship rules to the Supreme Court, mean­ing they must restart the entire rule­mak­ing process. Feb­ru­ary could bring major deci­sions at the com­mis­sion about the dig­i­tal tran­si­tion of tele­vi­sion, includ­ing how many of the new­ly avail­able broad­cast chan­nels cable providers will be required to carry.
A key issue in the dig­i­tal tran­si­tion is what hap­pens to the por­tion of the pub­lic air­waves being vacat­ed by the TV broad­cast­ers. The Media Access Project, New Amer­i­ca Foun­da­tion, Free Press and oth­er groups are push­ing to pre­serve at least half of this band­width as ​"unli­censed spec­trum" — mean­ing it could be used by any­one for wire­less broad­band Inter­net ser­vice at super high speeds.
More than 15,000 let­ters have been sent by media reform­ers to the White House, ask­ing Pres­i­dent Bush to appoint some­one as Powell's suc­ces­sor who will ​"defend the pub­lic inter­est and pro­mote a more demo­c­ra­t­ic media sys­tem." But right now the lead­ing can­di­date is Repub­li­can FCC Com­mis­sion­er Kevin J. Mar­tin — who wouldn't need Sen­ate con­fir­ma­tion. Mar­tin is a hard­lin­er on inde­cen­cy with close indus­try ties. Accord­ing to the Cen­ter for Pub­lic Integri­ty, he held more pri­vate meet­ings with broad­cast­ers in advance of the 2003 own­er­ship rule­mak­ing than any oth­er com­mis­sion­er. Mar­tin is friend­ly with the White House — where his wife, a for­mer top aide to Dick Cheney, works as a spe­cial assis­tant to the pres­i­dent on eco­nom­ic policy.
Anoth­er lead­ing con­tender for Powell's job is Becky Armen­dariz Klein, the for­mer head of the Pub­lic Util­i­ty Com­mis­sion of Texas. When lob­by­ists from SBC, Ver­i­zon, AT&T and else­where got word last fall that she was on the FCC short­list, they poured mon­ey into her sink­ing con­gres­sion­al cam­paign, even though they admit­ted she stood lit­tle chance against incum­bent Demo­c­ra­t­ic Rep. Lloyd Doggett. ​"Wash­ing­ton is about get­ting in ear­ly," one exec­u­tive told the New York Times. ​"That's the way the game is played."
Oth­er names that have popped up include Michael Gal­lagher, who han­dles spec­trum issues at the Depart­ment of Com­merce; Earl Com­stock, a top aide to Sen. Ted Stevens (R‑Alaska), the new chair­man of the Sen­ate com­mit­tee with over­sight of the FCC; and Pat Wood, chair­man of the Fed­er­al Ener­gy Reg­u­la­to­ry Com­mis­sion (FERC), who was con­sid­ered for FCC chair­man in 2001. A Ken Lay crony who also once head­ed the Pub­lic Util­i­ty Com­mis­sion of Texas, Wood may be a tough sell because of his dis­as­trous per­for­mance at FERC in response to the Enron scan­dal. Then again, job per­for­mance didn't exact­ly dis­qual­i­fy Alber­to Gon­za­les or Con­di Rice from get­ting promotions.
Michael Pow­ell won't be missed. But when you remove a light­ning rod, you'd bet­ter be pre­pared for a shock.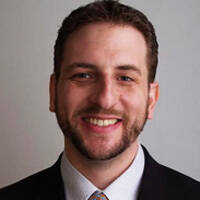 Craig Aaron
is senior pro­gram direc­tor of the nation­al media reform group
Free Press
and a for­mer man­ag­ing edi­tor of
In These Times
.