Wash­ing­ton didn't invent the revolv­ing door. Theophilus von Kan­nel of Philadel­phia patent­ed the first one in 1888. But the Wash­ing­ton ver­sion – trav­el­ing between the pub­lic and pri­vate sec­tors – was soon in full swing.
The Republican majority's greatest policy success--outside of gerrymandering--is the K Street Project, Delay and Norquist's scheme to fill the plum lobbying jobs with ex-staffers, loyalists and cronies.
As a D.C. tra­di­tion, the revolv­ing door dates to at least 1897, when William McKin­ley named the head of the First Nation­al Bank of Chica­go as trea­sury sec­re­tary. Under Bush, it is spin­ning faster than ever.
The Wash­ing­ton revolv­ing door has many mod­els. There's the admin­is­tra­tion-to-indus­try ver­sion, in which offi­cials cash in on their insid­er knowl­edge. Some civ­il ser­vants don't even clean out their desks before help­ing their new boss­es. Con­sid­er Dar­leen Druyun, an Air Force pro­cure­ment offi­cer who secured jobs at Boe­ing for her­self and two fam­i­ly mem­bers while push­ing through a $20 bil­lion con­tract to lease air tankers. She called the deal – which got her nine months in prison – a ​"part­ing gift."
There's also the gov­ern­ment-to-lob­by­ist revolv­ing door. Since 2000, the num­ber of reg­is­tered fed­er­al lob­by­ists has more than dou­bled to 34,750 and annu­al report­ed lob­by­ing expen­di­tures now top $2 bil­lion. Lead­ing the charge are ex-con­gress­men. Accord­ing to Pub­lic Cit­i­zen, 43 per­cent of depart­ing fed­er­al leg­is­la­tors since 1998(excluding those who took anoth­er office, died or went to jail) reg­is­tered as lob­by­ists. More than half of Repub­li­cans leav­ing office went direct­ly to K Street.
And why not? The money's cer­tain­ly bet­ter: Ex-Rep. Bil­ly Tauzin (R‑La.) now gets $2 mil­lion a year from PhRMA, a gold­en para­chute for push­ing through the Medicare pre­scrip­tion boon­dog­gle. The Repub­li­can majority's great­est pol­i­cy suc­cess – out­side of ger­ry­man­der­ing – is the K Street Project, Tom DeLay and Grover Norquist's scheme to fill the plum lob­by­ing jobs with their ex-staffers, loy­al­ists and cronies.
The revolv­ing door also works in reverse – lob­by­ists and exec­u­tives join the gov­ern­ment to reg­u­late their for­mer employ­ers. One study found that more than 100 high-lev­el Bush offi­cials over­see indus­tries they used to rep­re­sent (and it missed a few). The poster-child here is J. Stephen Griles, who pulled off a dou­ble-reverse spin – indus­try-to-gov­ern­ment and back again.
Griles was appoint­ed as the Inte­ri­or Department's No. 2 after years of shilling for the oil and min­ing indus­tries. Once there, he not only failed to recuse him­self from cas­es involv­ing for­mer clients, but stayed on his old lob­by­ing firm's pay­roll, col­lect­ing $284,000 a year. Then he left to lob­by for indus­try with Andrew Lundquist, the Cheney aide who ran the infa­mous Ener­gy Task Force.
But Griles got caught in what Carl Hiaasen calls ​"the glis­ten­ing slime trail left by lob­by­ist Jack Abramoff." At a Novem­ber hear­ing of the Sen­ate Indi­an Affairs Com­mit­tee, a for­mer col­league accused Griles of try­ing to shut down a casi­no that threat­ened the busi­ness of an Abramoff client. To get Griles' aid, Abramoff alleged­ly fun­neled $250,000 to an Astro­turf eco-group run by a Griles crony. Abramoff also offered Griles a job at his firm.
Seiz­ing on the stench of cor­rup­tion, more than a dozen groups formed the Revolv­ing Door Work­ing Group (www​.revolv​ing​door​.info) to push a series of sen­si­ble reform pro­pos­als: dou­bling the one-year ​"cool­ing-off" peri­od in which ex-offi­cials can­not lob­by their for­mer col­leagues; requir­ing offi­cials to dis­close job nego­ti­a­tions tak­ing place while they're still in office; revok­ing the spe­cial priv­i­leges enjoyed by for­mer con­gress­men if they're reg­is­tered lob­by­ists; and improv­ing the fre­quen­cy and avail­abil­i­ty of lob­by­ing dis­clo­sures, ethics forms and oth­er documents.
Sen. Russ Fein­gold (D‑Wis.) and Rep. Mar­ty Mee­han (D‑Mass.) already have intro­duced leg­is­la­tion address­ing many of these con­cerns. Sen. John McCain (R‑Ariz.) and Rep. Christo­pher Shays (R‑Conn.) are like­ly to intro­duce their own after McCain com­pletes his hear­ings on Abramoff. ​"They'll pass sig­nif­i­cant lob­by­ing reform in 2006 before the midterm elec­tions," pre­dicts Pub­lic Citizen's Craig Hol­man. ​"The Democ­rats' polling sug­gests this is a win­ner. And Repub­li­cans don't want the Democ­rats to take all the credit."
Of course, there's rea­son to be more pes­simistic. Democ­rats have a sor­did record on lob­by­ing reform. Bill Clin­ton issued an exec­u­tive order in 1993, pro­hibit­ing all pres­i­den­tial appointees from lob­by­ing for five years after they left office. But in his final weeks, he rescind­ed the order, rein­stat­ing the pal­try one-year ban.
And it's hard to imag­ine Repub­li­cans clos­ing off such a lucra­tive escape route for their scan­dal-rid­den leg­is­la­tors. Sen. Bob Pack­wood – forced out of office for his ser­i­al sex­u­al harass­ment – main­tains a thriv­ing lob­by­ing prac­tice. For­mer Rep. Bob Liv­ingston, who resigned because of his own sex scan­dal, rang up almost $40 mil­lion in lob­by­ing fees from 1999 to 2004.
Can DeLay be far behind? If Tauzin goes for $2 mil­lion, how much might The Ham­mer fetch on K Street? We could be talk­ing A‑Rod mon­ey. No won­der he can't stop smil­ing, even in his mug shot.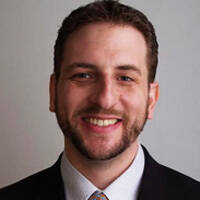 Craig Aaron
is senior pro­gram direc­tor of the nation­al media reform group
Free Press
and a for­mer man­ag­ing edi­tor of
In These Times
.