When James Wein­stein moved to Chica­go in 1976, he set out to cre­ate a fierce­ly inde­pen­dent jour­nal that would inform, edu­cate and crit­i­cal­ly ana­lyze an emerg­ing pop­u­lar move­ment on the Amer­i­can left. It was a time, he wrote, when ​"Amer­i­cans were begin­ning to lose faith, not just in a par­tic­u­lar politi­cian or admin­is­tra­tion, but in the exist­ing system."
Jim­my believed that any polit­i­cal move­ment – of the left, right or cen­ter – must have its own press to inform, cri­tique and give it direc­tion. He mod­eled In These Times on the Appeal to Rea­son, a social­ist week­ly that reached more than 750,000 sub­scribers at its peak around 1912. The new paper resem­bled the Appeal – in its Mid­west­ern sen­si­bil­i­ties and pop­ulist tone, in its ori­en­ta­tion toward the labor move­ment and elec­toral pol­i­tics, in its com­mit­ment to avoid sec­tar­i­an­ism and fos­ter open debate.
In These Times was found­ed at a moment of great opti­mism for the left – and the new staff rea­soned the news­pa­per would pros­per along­side a grow­ing move­ment. In real­i­ty, of course, they were stand­ing on a precipice. As the left foundered and the ​"New Right" flour­ished, In These Times often strug­gled to stay afloat. Thank­ful­ly, Jim­my remained a ​"patho­log­i­cal opti­mist" (espe­cial­ly when it came to bud­get projections).
I arrived at the mag­a­zine straight out of col­lege two decades after its launch. Jim­my would reg­u­lar­ly perch him­self in my office or buy me lunch at the Red Apple, the all-you-can-eat Pol­ish restau­rant up the street, dis­pens­ing nuggets of wis­dom and sage advice: what I should be read­ing, where I should be eat­ing, why we need­ed to do anoth­er sto­ry on the Pope. He urged me to revis­it the ear­ly issues of the news­pa­per. Even­tu­al­ly, I read them all.
When I asked him to share what he'd learned for a book on the first 25 years of the mag­a­zine, he quipped: ​"Not much." But then he recon­sid­ered: ​"As small as In These Times is in the world of Amer­i­can media," he wrote, ​"it has played a vital role in keep­ing hon­est jour­nal­ism alive and giv­ing tal­ent­ed pro­gres­sive jour­nal­ists a place to do what they want to do most – to write about impor­tant things with­out ide­o­log­i­cal restrictions."
In These Times per­se­vered because it always com­mit­ted its lim­it­ed resources to hon­est (but nev­er objec­tive) jour­nal­ism that chal­lenged the con­ven­tion­al wis­dom and refused to fol­low any party's line. Being a bit of a patho­log­i­cal opti­mist myself, I hope In These Times will car­ry on Jimmy's vision for a mag­a­zine – and a move­ment – ded­i­cat­ed to ​"lib­er­ty and jus­tice for all."
But it won't be the same with­out him.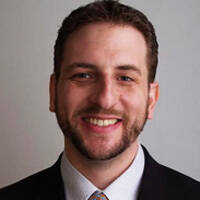 Craig Aaron
is senior pro­gram direc­tor of the nation­al media reform group
Free Press
and a for­mer man­ag­ing edi­tor of
In These Times
.