Keystone by the Bay
Labor and environmental groups clash in Maryland over fracking.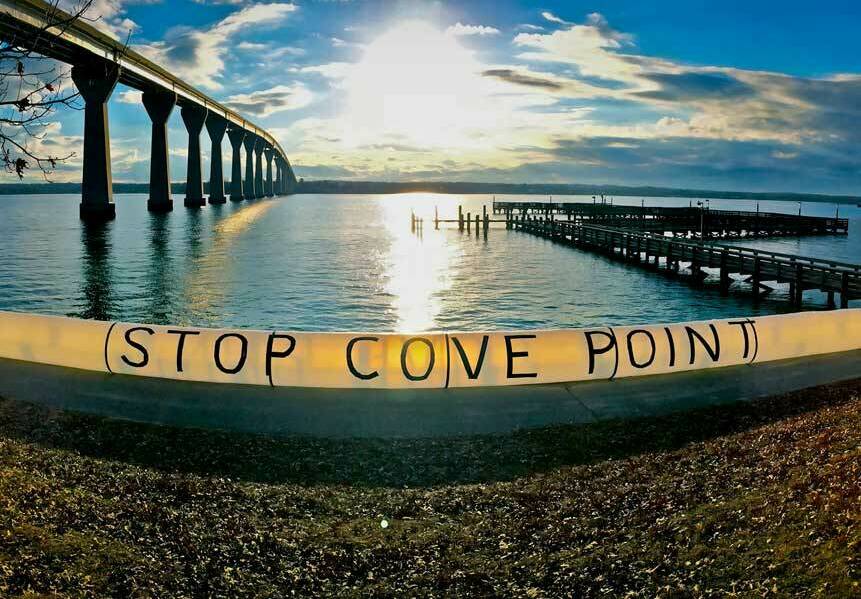 In tran­quil Calvert Coun­ty, Md., envi­ron­men­tal activists are up in arms about an ener­gy company's plan to con­struct what they call ​"the next Key­stone XL" on the shores of the Chesa­peake Bay. Ener­gy giant Domin­ion Resources, like Key­stone oper­a­tor Tran­sCana­da, is hop­ing to cash in on soar­ing demand for U.S. fuel exports, but the pro­posed facil­i­ty at a penin­su­la called Cove Point would export not oil but nat­ur­al gas, pumped from the frack­ing fields in neigh­bor­ing states, then ​"liq­ue­fied" at the plant and shipped thou­sands of miles over­seas to India and Japan.
In order to break this jobs vs. environment deadlock, 'We can't just say, "Don't build this." We have to be able to say, "Build this instead."'--Joe Uehlein, director of the Labor Network for Sustainability
The pro­posed ​"liq­ue­fac­tion" project, which involves cool­ing the gas to ‑260 degrees Fahren­heit before it is poured onto tankers for export, is also chill­ing an already-frosty rela­tion­ship between some local unions and envi­ron­men­tal groups. On Jan­u­ary 8, a coali­tion of envi­ron­men­tal groups gath­ered out­side the State House in Annapo­lis to protest the project, hold­ing up signs embla­zoned with blue crabs and striped bass to rep­re­sent the risks to the Chesapeake's del­i­cate ecosys­tem. Envi­ron­men­tal­ists also fear Cove Point will encour­age the advent of hydraulic frac­tur­ing in Mary­land, which they say is every bit as dirty as coal, once the pol­lu­tion at each stage of the pro­duc­tion process is fac­tored in.
On the same day, inside the State House, about 75 mem­bers of ener­gy and con­struc­tion unions, clad in blue T‑shirts with the slo­gan, ​"Jobs for Mary­land: Sup­port Cove Point Project," gath­ered to push for the project, which they say will cre­ate thou­sands of jobs.
The Cove Point project is just one of dozens of liq­ue­fac­tion projects in the works in coastal areas across the coun­try. Thanks to a frack­ing boom, the Unit­ed States is now pro­duc­ing record amounts of nat­ur­al gas, and ener­gy com­pa­nies see a poten­tial wind­fall in over­seas mar­kets hun­gry for cheap fuel. Even as new export plants await fed­er­al per­mits, major ener­gy com­pa­nies have already signed closed-door deals to ship more than 12 mil­lion tons of liq­ue­fied nat­ur­al gas (known as LNG) over­seas annu­al­ly, accord­ing to a recent inves­ti­ga­tion by Reuters.
​"There are so many [LNG] pro­pos­als that it's hard to keep track of all of them right now," says Phil Aroneanu, man­ag­ing direc­tor and co-founder of the cli­mate action group 350​.org. ​"There's not much in the way of reg­u­la­tion on nat­ur­al gas right now, but the indus­try knows it's com­ing, so they're try­ing to get all the infra­struc­ture built and grand­fa­thered in before reg­u­la­tions are put in place."
350​.org has worked for years to stake out the Key­stone XL pipeline as a defin­ing issue in the bat­tle against cli­mate change, but with frack­ing quick­ly emerg­ing as a new flash­point, the nation­al group is dou­bling down this year on efforts to help local groups stop LNG export ter­mi­nals in Mary­land and the Pacif­ic North­west. Mean­while, unions in the belea­guered con­struc­tion indus­try are hop­ing to ride the frack­ing boom by secur­ing union jobs in the drilling and trans­port of nat­ur­al gas, an indus­try that is large­ly non-union at present. This has set the stage for a reprisal of the same blue-green tus­sle that ensued over the Key­stone XL pipeline, and cre­at­ed a sce­nario where even as a grow­ing num­ber of unions express con­cern about cli­mate change, they con­sis­tent­ly back the fos­sil-fuel indus­try's attempt to fore­stall clean-ener­gy pol­i­cy through con­struc­tion of new fos­sil-fuel infrastructure.
Domin­ion Resources says that the Cove Point project will cre­ate 14,000 long-term jobs in addi­tion to 3,000 short-term con­struc­tion jobs, and has signed onto an agree­ment with the AFL-CIO's Build­ing and Con­struc­tion Trades Depart­ment (BCTD) stip­u­lat­ing that a major­i­ty of the work on the pro­posed Cove Point ter­mi­nal will go to union mem­bers. Con­struc­tion unions secured a sim­i­lar pledge for a pro­posed $6 bil­lion LNG project in War­ren­ton, Ore. Envi­ron­men­tal orga­niz­ers are skep­ti­cal. ​"Nat­ur­al gas com­pa­nies always paint a very rosy pic­ture of the eco­nom­ic ben­e­fits that their projects will have, and yet they always fail to deliv­er," says Jorge Aguilar of Food and Water Watch, which has been orga­niz­ing against the Cove Point expan­sion. A Novem­ber 2013 analy­sis by the Mul­ti-State Shale Research Col­lab­o­ra­tive, a coali­tion of pol­i­cy groups who oppose frack­ing, found that few­er than four jobs had been cre­at­ed for each new well drilled in the Mar­cel­lus Shale region between 2005 and 2012, even though indus­try-financed stud­ies have claimed that frack­ing cre­ates as many as 31 new jobs per well.
So why is labor along for the ride? Accord­ing to Sean Sweeney, founder and co-direc­tor of the Cor­nell Glob­al Labor Insti­tute, one group of unions has become locked into a ​"trans­ac­tion­al rela­tion­ship" with the oil and gas indus­try, the result being that once-strange bed­fel­lows are now per­ma­nent part­ners. In 2009, 15 unions joined the pro-frack­ing, pro-Key­stone ​"Oil and Nat­ur­al Gas Indus­try Labor-Man­age­ment Com­mit­tee," a part­ner­ship with the indus­try lob­by­ing group Amer­i­can Petro­le­um Insti­tute (API). Last year, local ener­gy and con­struc­tion unions joined busi­ness groups to sup­port frack­ing dur­ing tus­sles over reg­u­la­tion in the Illi­nois and Penn­syl­va­nia leg­is­la­tures. And in New York state, pro-frack­ing unions such as the Inter­na­tion­al Broth­er­hood of Elec­tri­cal Work­ers (IBEW) spent $1.4 mil­lion on lob­by­ing in favor of expand­ed frack­ing between 2007 and 2013, accord­ing to watch­dog group Com­mon Cause.
Asked whether this leaves unions and envi­ron­men­tal groups on a per­ma­nent col­li­sion course, Joe Uehlein, direc­tor of the Labor Net­work for Sus­tain­abil­i­ty (LNS), is adamant that in order to break this jobs vs. envi­ron­ment dead­lock, the envi­ron­men­tal move­ment needs ​"a jobs plan of its own."
​"We can't just say, ​'Don't build this.' We have to be able to say, ​'Build this instead,' " he notes. In a Novem­ber 2013 report, his group out­lined a plan to repair exist­ing water and nat­ur­al gas infra­struc­ture that it esti­mat­ed would cre­ate more jobs than the Key­stone XL pipeline. Uehlein believes that the same log­ic applies to frack­ing, and that labor groups in Mary­land would be ulti­mate­ly bet­ter off cam­paign­ing for infra­struc­ture upgrades rather than throw­ing their weight behind the Cove Point project.
The prob­lem, says Uehlein, is that ​"the shov­el-ready projects are the ones backed by cor­po­rate mon­ey. The jobs in repair­ing our infra­struc­ture, in invest­ing in renew­ables, we need to orga­nize for those. But the future for Mary­land is in [labor and envi­ron­men­tal] groups work­ing togeth­er for more wind­pow­er, more solar and a high­er renew­able ener­gy standard."
Canada's Uni­for pro­vides one promis­ing exam­ple of what a union­ism that advo­cates for both work­ers and the envi­ron­ment might look like. Formed last fall from the merg­er of the autowork­ers and paper­work­ers unions, Uni­for is now the largest pri­vate-sec­tor union in Cana­da, and its found­ing char­ter spells out a com­mit­ment to broad­er pro­gres­sive val­ues. In a Sep­tem­ber address to Unifor's found­ing con­ven­tion, Cana­di­an author Nao­mi Klein called on the new union to also tack­le cli­mate change. Although 20,000 of Unifor's mem­bers work in the ener­gy sec­tor, the union has issued a call for a nation­al mora­to­ri­um on frack­ing and expressed sup­port for First Nations com­mu­ni­ties who protest drilling on their land.
​"We have a lot of con­cerns around the Gold Rush-type sit­u­a­tion hap­pen­ing in frack­ing right now," says Lana Payne, UNI­FOR's Atlantic Region direc­tor. ​"When that hap­pens, [work­er] health and safe­ty often aren't at the top of the list."
Indeed, for U.S. ener­gy-sec­tor unions, one of the most com­pelling argu­ments against frack­ing may be the work­place haz­ards involved in the process, includ­ing expo­sure to sil­i­ca dust, which when inhaled can cause sil­i­co­sis, an incur­able and often dead­ly lung dis­ease. In June 2012, the Nation­al Insti­tute for Occu­pa­tion­al Safe­ty and Health issued a haz­ard alert after a field study found that near­ly 80 per­cent of air sam­ples from frack­ing sites had high­er-than-per­mis­si­ble rates of silica.
Giv­en the risks to work­er and com­mu­ni­ty health, the Cor­nell Insti­tute's Sweeney believes that labor must take a stronger stance on frack­ing and nat­ur­al gas exports. ​"The clock is tick­ing, and the labor move­ment has to make a deci­sion," he says. ​"Is it going to play a pro­gres­sive role and help rebuild the move­ment, or is it going to go along with cor­po­ra­tions who are hap­py to drill and mine and suck every­thing out of the earth?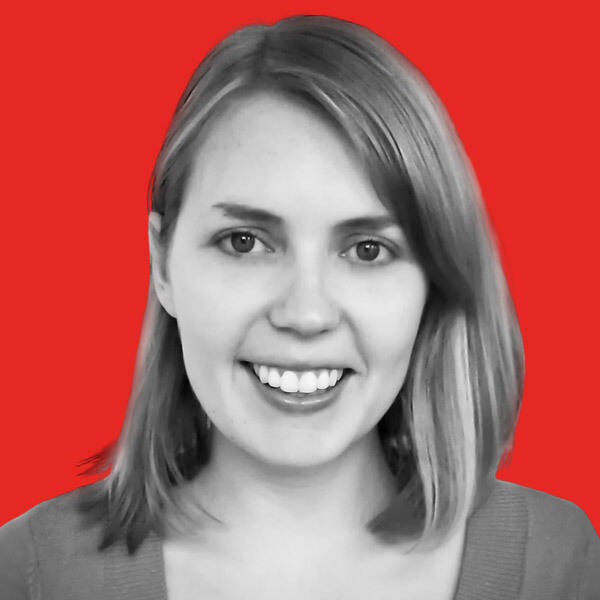 Rebec­ca Burns
is an award-win­ning inves­tiga­tive reporter whose work has appeared in The Baf­fler, the Chica­go Read­er, The Inter­cept and oth­er out­lets. She is a con­tribut­ing edi­tor at In These Times. Fol­low her on Twit­ter @rejburns.