Labor Hits Jackpot
Indian casino unionizes in Connecticut despite tribal claims of sovereignty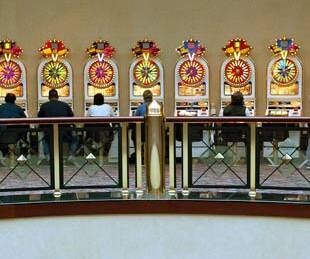 Fox­woods Resort Casi­no ris­es from the hills of rur­al south­east­ern Con­necti­cut like a gambler's Oz.
It is one of the country's biggest Indi­an casi­nos and it is the largest employ­er in the state, with 10,000 work­ers. Of those employ­ees, about 2,600 are deal­ers of games such as pok­er and black­jack. And on Nov. 24, 2007, many of these deal­ers placed a bet on a bet­ter life with the Unit­ed Auto Work­ers (UAW).
That's when 83 per­cent of work­ers eli­gi­ble for the bar­gain­ing unit vot­ed by a 60 – 40 per­cent mar­gin to join the union.
It's the first elec­tion at an Indi­an casi­no to be over­seen by the Nation­al Labor Rela­tions Board (NLRB), which made a ground­break­ing rul­ing last year that allowed Indi­an casi­nos to be union­ized. But casi­no man­age­ment has appealed the vote, claim­ing it vio­lates trib­al sovereignty.
Mary John­son, a union orga­niz­ing com­mit­tee mem­ber, began work­ing at Fox­woods 14 years ago, not long after the Mashan­tuck­et Pequot tribe opened the casi­no in 1992.
She says that as a black­jack deal­er, con­di­tions were pret­ty good until spring 2007, when a 5 per­cent across-the-board raise turned out to be a mere pen­nies-per-hour increase for some work­ers. John­son says start­ing deal­ers make a base pay of about $4.50 an hour, and $18 to $20 an hour count­ing tips.
In ear­ly 2007, man­age­ment raised med­ical insur­ance deductibles, reduced its pre­scrip­tion drug plan and dis­band­ed the Employ­ee Group Coun­cil cre­at­ed to pro­mote com­mu­ni­ca­tions and as an out­let for work­ers' griev­ances, John­son says. As a result, work­ers at Fox­woods asked the UAW to rep­re­sent them.
The union has a his­to­ry of suc­cess­ful­ly orga­niz­ing work­ers at oth­er casi­nos – an indus­try that rakes in more than $58 bil­lion annu­al­ly (almost $26 bil­lion of that from Indi­an casi­nos, accord­ing to the Nation­al Indi­an Gam­ing Association).
Anna Wer­muth, an attor­ney who rep­re­sents employ­ers in labor cas­es, is crit­i­cal of the 2007 case involv­ing a union vic­to­ry at the San Manuel Indi­an Bin­go & Casi­no in High­land, Calif., that set the prece­dent for the NLRB deci­sion in the Fox­woods case.
"What hap­pened with the San Manuel case is that the [Nation­al Labor Rela­tions] Board … [retreat­ed] from its pri­or deci­sion that Indi­an-owned-and-oper­at­ed enter­pris­es that oper­at­ed with­in the con­fines of a reser­va­tion were not sub­ject to the NLRA [Nation­al Labor Rela­tions Act]," she says.
The San Manuel case also includ­ed for the first time a look at the clien­tele and the work­force at the Indi­an casi­no. Both were found to be pri­mar­i­ly non-Indi­an, thus weak­en­ing the sov­er­eign­ty claim, in the NLRB's view. (In the Fox­woods case, only about 30 of the casino's 10,000 employ­ees are trib­al members.)
Lance Com­pa, a senior lec­tur­er at Cor­nell University's School of Labor and Indus­tri­al Rela­tions, strong­ly sup­ports the NLRB rul­ing, say­ing the agency ought to have juris­dic­tion in the Fox­woods case.
"We just don't want a sit­u­a­tion here where we have enclaves [that can't be union­ized]," Com­pa says. ​"And these are not lit­tle enclaves – this is a huge boom­ing indus­try, the gam­ing indus­try. And we can't have enclaves through­out the Unit­ed States where work­ers' fun­da­men­tal rights of asso­ci­a­tion aren't respect­ed and enforced."
Bruce Mac­Don­ald, spokesman for the Mashan­tuck­et Pequots, is refresh­ing­ly can­did when he says man­age­ment ​"blew it" in its com­mu­ni­ca­tion to work­ers about the way rais­es were appor­tioned last year. He also notes that man­age­ment dis­band­ed the Employ­ee Group Coun­cil because work­ers said it was inef­fec­tive and replaced it with small group meet­ings with managers.
Mac­Don­ald says the sev­en-per­son elect­ed trib­al coun­cil is appeal­ing the work­ers' vote for the UAW to the region­al office of the NLRB.
"The tribe has main­tained that it does not object to orga­niz­ing on the reser­va­tion," he says, ​"but it wants the orga­niz­ing to take place under the juris­dic­tion of trib­al law, not the Nation­al Labor Rela­tions Board."
He explains the main dif­fer­ence with NLRB pro­ce­dures is that trib­al law is more like the laws that gov­ern state employ­ees – work­ers have no right to strike, man­age­ment can­not impose lock­outs and dis­putes require bind­ing arbitration.
The tribe is appeal­ing on juris­dic­tion­al grounds – claim­ing the vote to join the UAW vio­lat­ed its sov­er­eign­ty rights – and also on pro­ce­dur­al grounds – charg­ing the union with intim­i­da­tion and with print­ing bal­lots only in Eng­lish. (But orga­niz­ing com­mit­tee mem­ber John­son says man­age­ment requires the deal­ers to speak Eng­lish, and Fox­woods' job appli­ca­tion and employ­ee man­u­al are only in English.)
On Dec. 21, the region­al NLRB office in Hart­ford, Conn., issued a rul­ing on the tribe's objec­tions, dis­miss­ing the chal­lenge to its juris­dic­tion in the elec­tion, but for­ward­ing 10 objec­tions relat­ing to intim­i­da­tion of anti-union work­ers and the lack of accom­mo­da­tion for non-Eng­lish speak­ing work­ers for a hear­ing that, as In These Times went to press, was sched­uled for Jan. 15. At that time, both par­ties will present testimony.
If the tribe los­es there, it can refuse to bar­gain with the new­ly cer­ti­fied union and seek redress in the fed­er­al courts.
John­son, how­ev­er, is opti­mistic. She says orga­niz­ing com­mit­tee mem­bers are con­vinc­ing more deal­ers to sign union cards.
"We're mov­ing for­ward," she says. ​"It's pret­ty exciting."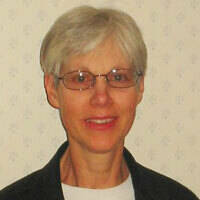 Melin­da Tuhus
is an inde­pen­dent jour­nal­ist with
25
years of expe­ri­ence in print and radio, includ­ing
In These Times, The New York Times
, Free Speech Radio News and pub­lic radio stations.