Labor Hits Jackpot
Indian casino unionizes in Connecticut despite tribal claims of sovereignty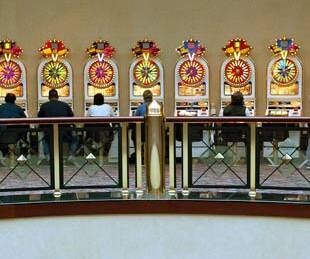 We wanted to make sure you didn't miss the announcement of our new Sustainer program. Once you've finished reading, take a moment to check out the new program, as well as all the benefits of becoming a Sustainer.

Foxwoods Resort Casino rises from the hills of rural southeastern Connecticut like a gambler's Oz.
It is one of the country's biggest Indian casinos and it is the largest employer in the state, with 10,000 workers. Of those employees, about 2,600 are dealers of games such as poker and blackjack. And on Nov. 24, 2007, many of these dealers placed a bet on a better life with the United Auto Workers (UAW).
That's when 83 percent of workers eligible for the bargaining unit voted by a 60 – 40 percent margin to join the union.
It's the first election at an Indian casino to be overseen by the National Labor Relations Board (NLRB), which made a groundbreaking ruling last year that allowed Indian casinos to be unionized. But casino management has appealed the vote, claiming it violates tribal sovereignty.
Mary Johnson, a union organizing committee member, began working at Foxwoods 14 years ago, not long after the Mashantucket Pequot tribe opened the casino in 1992.
She says that as a blackjack dealer, conditions were pretty good until spring 2007, when a 5 percent across-the-board raise turned out to be a mere pennies-per-hour increase for some workers. Johnson says starting dealers make a base pay of about $4.50 an hour, and $18 to $20 an hour counting tips.
In early 2007, management raised medical insurance deductibles, reduced its prescription drug plan and disbanded the Employee Group Council created to promote communications and as an outlet for workers' grievances, Johnson says. As a result, workers at Foxwoods asked the UAW to represent them.
The union has a history of successfully organizing workers at other casinos – an industry that rakes in more than $58 billion annually (almost $26 billion of that from Indian casinos, according to the National Indian Gaming Association).
Anna Wermuth, an attorney who represents employers in labor cases, is critical of the 2007 case involving a union victory at the San Manuel Indian Bingo & Casino in Highland, Calif., that set the precedent for the NLRB decision in the Foxwoods case.
"What happened with the San Manuel case is that the [National Labor Relations] Board … [retreated] from its prior decision that Indian-owned-and-operated enterprises that operated within the confines of a reservation were not subject to the NLRA [National Labor Relations Act]," she says.
The San Manuel case also included for the first time a look at the clientele and the workforce at the Indian casino. Both were found to be primarily non-Indian, thus weakening the sovereignty claim, in the NLRB's view. (In the Foxwoods case, only about 30 of the casino's 10,000 employees are tribal members.)
Lance Compa, a senior lecturer at Cornell University's School of Labor and Industrial Relations, strongly supports the NLRB ruling, saying the agency ought to have jurisdiction in the Foxwoods case.
"We just don't want a situation here where we have enclaves [that can't be unionized]," Compa says. ​"And these are not little enclaves – this is a huge booming industry, the gaming industry. And we can't have enclaves throughout the United States where workers' fundamental rights of association aren't respected and enforced."
Bruce MacDonald, spokesman for the Mashantucket Pequots, is refreshingly candid when he says management ​"blew it" in its communication to workers about the way raises were apportioned last year. He also notes that management disbanded the Employee Group Council because workers said it was ineffective and replaced it with small group meetings with managers.
MacDonald says the seven-person elected tribal council is appealing the workers' vote for the UAW to the regional office of the NLRB.
"The tribe has maintained that it does not object to organizing on the reservation," he says, ​"but it wants the organizing to take place under the jurisdiction of tribal law, not the National Labor Relations Board."
He explains the main difference with NLRB procedures is that tribal law is more like the laws that govern state employees – workers have no right to strike, management cannot impose lockouts and disputes require binding arbitration.
The tribe is appealing on jurisdictional grounds – claiming the vote to join the UAW violated its sovereignty rights – and also on procedural grounds – charging the union with intimidation and with printing ballots only in English. (But organizing committee member Johnson says management requires the dealers to speak English, and Foxwoods' job application and employee manual are only in English.)
On Dec. 21, the regional NLRB office in Hartford, Conn., issued a ruling on the tribe's objections, dismissing the challenge to its jurisdiction in the election, but forwarding 10 objections relating to intimidation of anti-union workers and the lack of accommodation for non-English speaking workers for a hearing that, as In These Times went to press, was scheduled for Jan. 15. At that time, both parties will present testimony.
If the tribe loses there, it can refuse to bargain with the newly certified union and seek redress in the federal courts.
Johnson, however, is optimistic. She says organizing committee members are convincing more dealers to sign union cards.
"We're moving forward," she says. ​"It's pretty exciting."
Become a Sustainer
We surveyed thousands of readers and asked what they would like to see in a monthly giving program. Many of you expressed interest in magazine subscriptions, gift subscriptions, tote bags, events and books —and we've added all of those. Some of you said that cost was an issue, so we've kept our starting tier at just $5 a month—less than 17 cents a day.

Now, for the first time, we're offering three different levels of support, with unique rewards at each level, for you to choose from. Check out the new Sustainer program.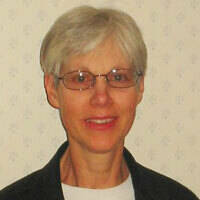 Melinda Tuhus
is an independent journalist with
25
years of experience in print and radio, including
In These Times, The New York Times
, Free Speech Radio News and public radio stations.