Making the Illegal Legal
Israel's Kafkaesque bureaucracy colonizes the occupied West Bank one settlement at a time.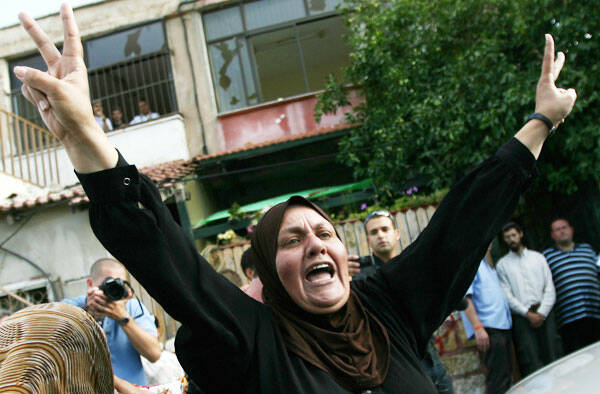 On August 2, 2009, after cor­don­ing off part of the Arab neigh­bor­hood of Sheikh Jar­rah in East Jerusalem, Israeli police evict­ed two Pales­tin­ian fam­i­lies – more than 50 peo­ple – from their homes. Jew­ish set­tlers imme­di­ate­ly moved into the emp­tied hous­es. Although Israeli police cit­ed a rul­ing by the country's Supreme Court to jus­ti­fy the evic­tions, the Arab fam­i­lies had been liv­ing there for more than 50 years. The event attract­ed the atten­tion of the glob­al media, but it is part of a larg­er and most­ly ignored process.
The Israeli side of the wall is painted with the image of the countryside beyond the wall—but without the Palestinian town, depicting just nature, with grass and trees.
Five months ear­li­er, on March 1, 2009, it was report­ed that the Israeli gov­ern­ment has plans to build more than 70,000 new hous­ing units in Jew­ish set­tle­ments in the occu­pied West Bank. If imple­ment­ed, the plans could increase the num­ber of set­tlers in the Pales­tin­ian ter­ri­to­ries by about 300,000 – a move that would not only severe­ly under­mine the chances of a viable Pales­tin­ian state, but also inter­fere with the every­day lives of Palestinians.
A gov­ern­ment spokesman dis­missed the report, argu­ing that the pre­lim­i­nary plans were of lim­it­ed rel­e­vance: The actu­al con­struc­tion of new homes in the set­tle­ments required the approval of the defense min­is­ter and prime min­is­ter. How­ev­er, 15,000 of the planned units have already been ful­ly approved. In addi­tion, almost 20,000 of the planned units lie in set­tle­ments that are far from the ​"green line" that sep­a­rates Israel from the West Bank – in oth­er words they are locat­ed in areas that Israel can­not expect to retain in any future peace deal with the Palestinians.
The con­clu­sion is obvi­ous: While pay­ing lip-ser­vice to the two-state solu­tion, Israel is busy cre­at­ing a sit­u­a­tion on the ground that ren­ders a two-state solu­tion de fac­to impos­si­ble. The dream that under­lies this pol­i­tics is best ren­dered by the wall that sep­a­rates a settler's town from the Pales­tin­ian town on a near­by hill some­where in the West Bank. The Israeli side of the wall is paint­ed with the image of the coun­try­side beyond the wall – but with­out the Pales­tin­ian town, depict­ing just nature, with grass and trees. Is this not eth­nic cleans­ing at its purest, imag­in­ing the out­side beyond the wall as it should be –emp­ty, vir­ginal, wait­ing to be settled?
When pur­port­ed­ly peace-lov­ing Israeli lib­er­als present their con­flict with Pales­tini­ans in neu­tral ​"sym­met­ri­cal" terms, admit­ting that there are extrem­ists on both sides who reject peace, etc., one should ask a sim­ple ques­tion: What goes on in the Mid­dle East when noth­ing goes on there at the direct politi­co-mil­i­tary lev­el (i.e., when there are no ten­sions, attacks, negotiations)?
On Israel's end, what goes on is the inces­sant slow work of tak­ing the land from the Pales­tini­ans in the West Bank: the grad­ual stran­gling of the Pales­tin­ian econ­o­my, the par­celling of their land, the build­ing of new set­tle­ments, the pres­sure on farm­ers to make them aban­don their land – all sup­port­ed by a Kafkaesque net­work of legal regulations.
In Pales­tine Inside Out: An Every­day Occu­pa­tion, Saree Makdis describes how, while the Israeli occu­pa­tion of the West Bank is ulti­mate­ly enforced by the armed forces, it is an ​"occu­pa­tion by bureau­cra­cy": Its pri­ma­ry forms are appli­ca­tion forms, title deeds, res­i­den­cy papers and oth­er per­mits. It is with this micro-man­age­ment of dai­ly life that Israel secures its slow but stead­fast expan­sion. One has to ask for a per­mit in order to live with one's fam­i­ly, to farm one's land, to dig a well, to go to work, to school, to a hospital.
Though it has been large­ly ignored by the media, Israel is clear­ly engaged in a slow, invis­i­ble process – a kind of under­ground dig­ging of the mole – grad­u­al­ly under­min­ing the basis of Pales­tin­ian liveli­hood so that, one day, the world will awak­en and real­ize that there is no more Pales­tin­ian West Bank, that the land is Pales­tin­ian-free, and that all we can do is accept it.
The sto­ry has been going on since 1949: While Israel accepts the peace con­di­tions pro­posed by the inter­na­tion­al com­mu­ni­ty, it antic­i­pates that the peace plan will fail. While con­demn­ing the open­ly vio­lent excess­es of ​"ille­gal" set­tle­ments, the State of Israel pro­motes new ​"legal" West Bank set­tle­ments. A look at the chang­ing map of East Jerusalem, where the Pales­tini­ans have been grad­u­al­ly encir­cled and their space sliced, tells it all. The map of the Pales­tin­ian West Bank already looks like a frag­ment­ed archipelago.
The con­dem­na­tion of unsanc­tioned anti-Pales­tin­ian vio­lence obfus­cates the true prob­lem of state vio­lence; the con­dem­na­tion of ille­gal set­tle­ments obfus­cates the ille­gal­i­ty of the ​"legal" ones. There­in resides the two-faced­ness of the much-praised non-biased ​"hon­esty" of the Israeli Supreme Court: By way of occa­sion­al­ly pass­ing a judg­ment in favor of the dis­pos­sessed Pales­tini­ans, pro­claim­ing their evic­tion ille­gal, it guar­an­tees the legal­i­ty of the remain­ing major­i­ty of cases.
And, to avoid any kind of mis­un­der­stand­ing, tak­ing all this into account in no way implies an ​"under­stand­ing" for inex­cus­able ter­ror­ist acts. On the con­trary, it pro­vides the only ground from which one can con­demn the ter­ror­ist attacks with­out hypocrisy.
GET INVOLVED:
J Street
Peace Now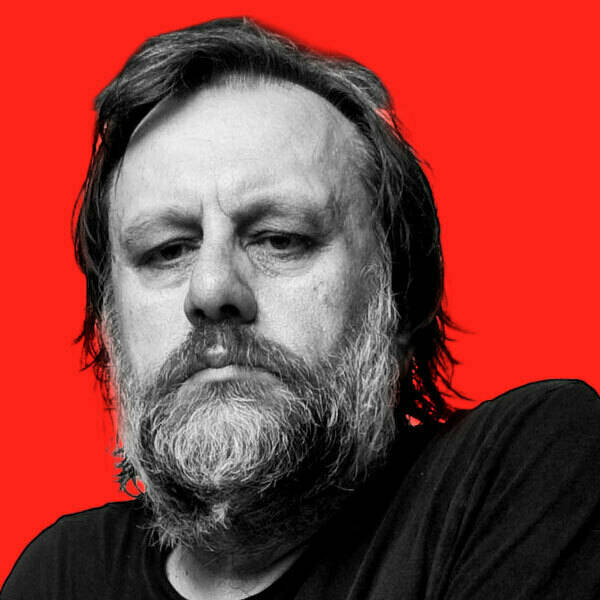 Slavoj Žižek
, a Sloven­ian philoso­pher and psy­cho­an­a­lyst, is a senior researcher at the the Insti­tute for Human­i­ties, Birk­beck Col­lege, Uni­ver­si­ty of Lon­don. He has also been a vis­it­ing pro­fes­sor at more than
10
uni­ver­si­ties around the world. Žižek is the author of many books, includ­ing Liv­ing in the End Times, First As Tragedy, Then As Farce, The Year of Dream­ing Dan­ger­ous­ly and Trou­ble in Paradise.