No Vacancies: Squatters Move In
Growing movements on both sides of the Atlantic try to turn bank-owned houses into homes.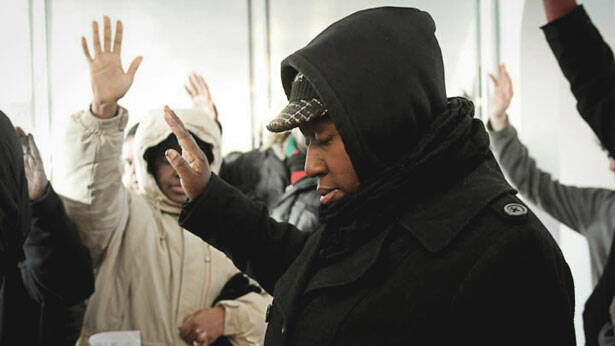 After three years of stay­ing in her sister's liv­ing room, Tene Smith decid­ed to move her fam­i­ly into a home that had sat vacant on Chicago's South Side for more than two years.
In the U.S. today, a new wave of squatters is moving into vacant foreclosed properties in cities like Chicago, New York and Minneapolis.
With the help of Lib­er­ate the South Side, a Chica­go-based orga­ni­za­tion that tar­gets vacant homes for re-occu­pa­tion and spent months ren­o­vat­ing the house, Smith and her three chil­dren moved in dur­ing a pub­lic cer­e­mo­ny attend­ed by com­mu­ni­ty mem­bers and the media in Jan­u­ary 2012. ​"I was fear­ful when I first made this com­mit­ment," she told In These Times, ​"but as the days passed I had a sense of inde­pen­dence that had elud­ed me for a long time."
The term ​"squat­ter" con­jures images of the pre­dom­i­nant­ly young, urban hip­sters who in decades past claimed vacant prop­er­ty in areas such as New York City's Low­er East Side. But with five times as many vacant homes as home­less peo­ple in the U.S. today, a new wave of squat­ters – just as like­ly to be hard-hit fam­i­lies like Smith's as young activists mak­ing a polit­i­cal state­ment – is mov­ing into vacant fore­closed prop­er­ties in cities like Chica­go, New York and Minneapolis.
Today's hous­ing move­ment has yet to approach the pace of its pre­de­ces­sors – his­to­ri­ans Richard Boy­er and Her­bert Morais esti­mate that in 1932, unem­ployed work­ers' coun­cils moved 77,000 evict­ed fam­i­lies back into their homes in New York City alone. But buoyed by the sup­port of the Occu­py move­ment, hous­ing rights groups have stepped up their efforts.
With more than 1 bil­lion peo­ple world­wide now liv­ing in infor­mal set­tle­ments, jour­nal­ist Robert Neuwirth argues that squat­ters' com­mu­ni­ties are among the pri­ma­ry cre­ators of hous­ing in the devel­op­ing world. Now, in the con­text of a glob­al fore­clo­sure cri­sis, a squat­ters' move­ment is emerg­ing across the devel­oped world to claim oth­er­wise vacant build­ings as homes.
In Spain, estab­lished squat­ters' net­works have con­verged with the M‑15 move­ment of ​"indig­na­dos." ​"Squat­ting is more con­nect­ed to rad­i­cal pol­i­tics and auton­o­mist move­ments in Spain," explains Miguel Ángel Mart'nez, a soci­ol­o­gist at Madrid's Com­plutense Uni­ver­si­ty, ​"but it was adopt­ed by M‑15 because they expe­ri­enced the tragedy of so many peo­ple attend­ing the assem­blies and ask­ing for help while they were liv­ing on the streets or under threat of being put there."
An esti­mat­ed 350,000 evic­tions have tak­en place in Spain since 2007. The col­lab­o­ra­tion between expe­ri­enced squat­ters and M‑15 activists has pro­duced, among oth­er things, high­ly func­tion­al ​"squat­ting offices" in major cities that coor­di­nate infor­ma­tion on emp­ty build­ings and offer con­sul­ta­tions to peo­ple who wish to squat.
In Ire­land, squat­ters linked to the Occu­py move­ment have begun tak­ing over the thou­sands of prop­er­ties that spec­u­la­tors hand­ed to the Nation­al Assets Man­age­ment Agency (NAMA), a nation­al bank cre­at­ed to buy up bad prop­er­ty devel­op­ment loans after the hous­ing mar­ket crash. In Cork, activists occu­pied a NAMA build­ing in Jan­u­ary and con­vert­ed it into a com­mu­ni­ty resource cen­ter with a library and free coun­sel­ing services.
In coun­tries with old­er, more vis­i­ble squat­ter cul­tures, laws tend to be more lax and the pos­si­bil­i­ties of occu­py­ing vacant build­ings for com­mu­ni­ty cen­ters greater. Though many U.S. states have ​"squatter's laws" stip­u­lat­ing that occu­pants who have been in a prop­er­ty for more than 30 days can only be evict­ed through a for­mal legal process, the ambi­gu­i­ty sur­round­ing the sit­u­a­tion can be dan­ger­ous for fam­i­lies liv­ing in vacant homes.
After Tene Smith and her fam­i­ly had been occu­py­ing their new home for more than a month, its long-absent own­er, who had fall­en into fore­clo­sure in 2007, re-emerged. Smith decid­ed to leave, acknowl­edg­ing that ​"our fight was with the bank and not the home­own­er." But Lib­er­ate the South Side told In These Times that because the house was sud­den­ly put for sale in Feb­ru­ary, they sus­pect that Bank of Amer­i­ca, the mortage ser­vicer of the house, offered to nego­ti­ate with the home­own­er only after Smith moved in in Jan­u­ary. (The bank did not respond to a request for comment.)
Hous­ing groups have in the past two years won a string of less ambigu­ous vic­to­ries by pres­sur­ing banks to reduce the prin­ci­pal of mort­gage hold­ers in fore­clo­sure. For the first time, politi­cians are call­ing for a large-scale prin­ci­pal write-down. But Max Rameau, an orga­niz­er with the hous­ing rights group Take Back the Land, says it would be a shame if the move­ment were to stop there. ​"If the gov­ern­ment puts out a prin­ci­pal reduc­tion offer, and the move­ment jumps on it and … does noth­ing for the low-income peo­ple of col­or who suf­fered the most under this cri­sis, that will be a real sell­out," he says.
Rameau, who has been mov­ing peo­ple into vacant homes and doing evic­tion defens­es with Take Back the Land since 2007, says that prin­ci­pal reduc­tion only helps home­own­ers who are employed, and does noth­ing for the pub­lic hous­ing res­i­dents fac­ing a cri­sis that is ​"objec­tive­ly worse" than the fore­clo­sure crisis.
Though the mort­gage cri­sis has cre­at­ed polit­i­cal space for a move­ment to emerge, Rameau says that the ulti­mate goal is to cre­ate more afford­able hous­ing and to give com­mu­ni­ties con­trol over how it is man­aged. ​"Our real objec­tive is not to tar­get banks," he con­cludes. ​"Our real objec­tive is to ful­fill the human right to housing."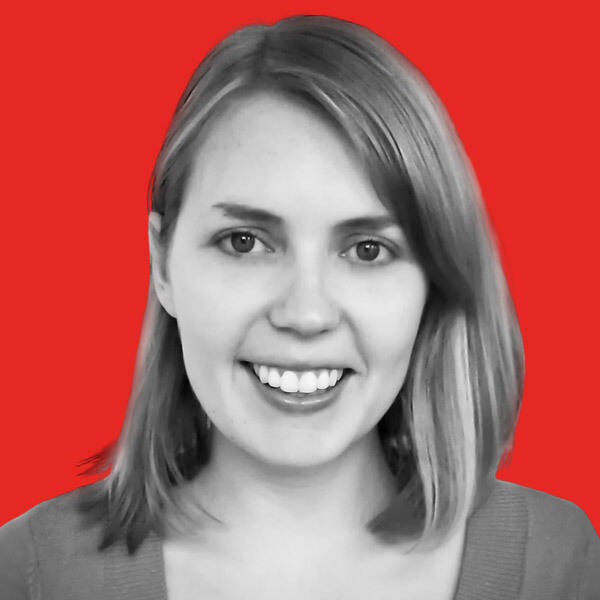 Rebec­ca Burns
is an award-win­ning inves­tiga­tive reporter whose work has appeared in The Baf­fler, the Chica­go Read­er, The Inter­cept and oth­er out­lets. She is a con­tribut­ing edi­tor at In These Times. Fol­low her on Twit­ter @rejburns.