These Online Platforms Make Direct Democracy Possible
New platforms are bringing power to the people.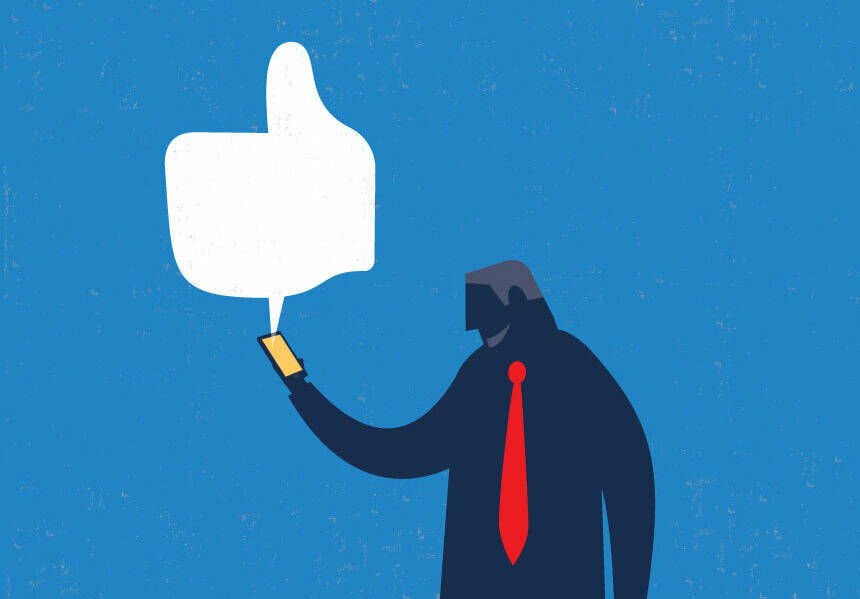 Under the ban­ners of Democ­ra­cy Spring and Democ­ra­cy Awak­en­ing, thou­sands of peo­ple spent April 11 – 18 dis­rupt­ing Wash­ing­ton, D.C., to send a mes­sage: Get big mon­ey out of politics.
'Governments and political institutions haven't innovated at all.'
Cam­paign finance reform could do a lot to revive Amer­i­can democ­ra­cy, but it's not the only effort afoot to give peo­ple a larg­er voice. Around the world, orga­ni­za­tions from polit­i­cal par­ties to coop­er­a­tives are exper­i­ment­ing with new modes of direct democ­ra­cy made pos­si­ble by the internet.
"The world has gone through extra­or­di­nary tech­no­log­i­cal inno­va­tion," says Agustín Frizzera of Argentina's Net Par­ty. ​"But gov­ern­ments and polit­i­cal insti­tu­tions haven't inno­vat­ed enough."
The founders of the four-year-old par­ty have also built an online plat­form, Democ­ra­cyOS, that lets users dis­cuss and vote on pro­pos­als being con­sid­ered by their legislators.
Any­one can adopt the tech­nol­o­gy, but the Net Par­ty uses it to let Buenos Aires res­i­dents debate City Coun­cil mea­sures. A 2013 thread, for exam­ple, con­cerned a plan to require bars and restau­rants to make bath­rooms free and open to the public.
"I rec­og­nize the need for freely avail­able facil­i­ties, but it is the state who should be offer­ing this ser­vice," reads the top com­ment, vot­ed most help­ful by users. Oth­ers argued that pri­vate bath­rooms open the door to dis­crim­i­na­tion. Ulti­mate­ly, 56.9 per­cent of par­tic­i­pants sup­port­ed the pro­pos­al, while 35.3 per­cent vot­ed against and 7.8 per­cent abstained.
The Net Par­ty has vowed that deci­sions made in Democ­ra­cyOS, like this one, will be bind­ing for its elect­ed rep­re­sen­ta­tives — a promise that trumps ide­o­log­i­cal con­cerns. Frizzera says, ​"I think that the polit­i­cal spec­trum is a lot more sophis­ti­cat­ed now. Of course, left and right still exist. But we have to con­sid­er oth­er vari­ables, like lib­er­tar­i­an or author­i­tar­i­an, and in Argenti­na, hon­est or cor­rupt. … The main goal of the Net Par­ty is to decen­tral­ize power."
Frizzera also is inter­est­ed in the poten­tial to bridge old ide­o­log­i­cal divides. ​"I want­ed to find the issues that gath­er us togeth­er, and not tear us apart."
Thus far, the pledge to abide by online deci­sions remains hypo­thet­i­cal. The par­ty has yet to earn a seat in city gov­ern­ment, receiv­ing only 1 per­cent of the vote in the most recent election.
The tiny Argen­tin­ian par­ty is only one of sev­er­al direct-democ­ra­cy par­ties around the world vying for local or nation­al rep­re­sen­ta­tion, includ­ing in Ire­land, New Zealand and Mex­i­co. These par­ties tend to be rel­a­tive­ly new, avowed­ly non-ide­o­log­i­cal (at least in tra­di­tion­al left-right terms), and so far, unsuc­cess­ful at win­ning elections.
A U.S. com­pa­ny called PlaceAV­ote, launched in 2014, takes what it calls a more prag­mat­ic approach. Accord­ing to cofounder Job Melton, PlaceAVote's goal is to ​"work with­in the sys­tem we have now and fix it from the inside out" instead of attempt­ing the unlike­ly feat of build­ing a third U.S. party.
Like the Net Par­ty and its brethren, PlaceAV­ote offers an online tool that lets vot­ers par­tic­i­pate in deci­sion mak­ing. Right now, the tech­nol­o­gy is in pub­lic beta at PlaceAV​ote​.com, allow­ing users nation­wide to weigh in on leg­is­la­tion before Congress.
The group endors­es can­di­dates who agree to use its web­site to engage with con­stituents. A few can­di­dates have run (unsuc­cess­ful­ly) for con­gres­sion­al seats in Cal­i­for­nia on this mod­el, and sev­er­al more are doing so in the 2016 pri­maries in Cal­i­for­nia and Neva­da. The start-up is fund­ed by ven­ture cap­i­tal, but PlaceAV­ote has pledged to keep the tool free for pub­lic use (although Melton notes that there may be ​"mon­e­ti­z­able" spin-offs.)
One exam­ple of a direct-democ­ra­cy group that has achieved elec­toral suc­cess is Italy's Five Star Move­ment (M5S). Run­ning on an anti-cor­rup­tion, pro-sus­tain­abil­i­ty and pro-inter­net-democ­ra­cy plat­form, M5S won 25 per­cent of the vote in 2013 to become the sec­ond-largest par­ty in Italy's low­er house. Found­ed at the behest of the pop­u­lar come­di­an Beppe Gril­lo and the late inter­net mogul Gian­rober­to Casa­leg­gio, the par­ty makes many deci­sions through inter­nal online plebiscites. But its suc­cess also illus­trates the pit­falls of alter­na­tive pol­i­tics claim­ing to tran­scend tra­di­tion­al categories.
In attempt­ing to build a par­ty that goes beyond left and right, M5S has some­times drift­ed toward the extreme right. For instance, its Euro­pean Par­lia­ment mem­bers coali­tion with anti-immi­grant par­ties from Swe­den, Ger­many and the U.K. Gril­lo came under fire last sum­mer for an anti-immi­grant tweet and has repeat­ed­ly spo­ken against unions. In a 2013 inter­view with neo-fas­cist group Cas­a­Pound, he declined to call him­self an antifas­cist, not­ing instead that M5S is ​"ecu­meni­cal."
There are also con­cerns that while the move­ment espous­es hor­i­zon­tal democ­ra­cy, Gril­lo him­self holds inor­di­nate pow­er with­in M5S. He has suc­cess­ful­ly pushed for the expul­sion of mem­bers of par­lia­ment who, he argues, defied the movement's prin­ci­ples, and he wields sub­stan­tial pow­er in set­ting its agenda.
But dig­i­tal democ­ra­cy has appli­ca­tions that extend beyond elec­toral pol­i­tics. A wide range of groups are using web-based deci­sion-mak­ing tools inter­nal­ly. The Mex­i­can gov­ern­ment, for exam­ple, has used Democ­ra­cyOS to gath­er cit­i­zen feed­back on a data-pro­tec­tion law, and Brazil­ian civ­il soci­ety orga­ni­za­tions are using it to encour­age engage­ment with fed­er­al and munic­i­pal policy-making.
Anoth­er direct-democ­ra­cy tool in wide use is Loomio, devel­oped by a coop­er­a­tive in New Zealand. Ben Knight, one of Loomio's cofounders, sums up his expe­ri­ence with Occu­py as one of ​"see­ing mas­sive poten­tial of col­lec­tive deci­sion mak­ing, and then real­iz­ing how dif­fi­cult it could be in per­son." After fail­ing to find an online tool to facil­i­tate the process, the Loomio team cre­at­ed a plat­form that enables online dis­cus­sion with a per­son­al ele­ment: Votes are by name and vot­ers can choose to ​"dis­agree" with or even ​"block" pro­pos­als. Pro­vo, Utah, uses Loomio for pub­lic con­sul­ta­tion, and a num­ber of polit­i­cal par­ties use Loomio for local deci­sion mak­ing, includ­ing the Brazil­ian Pirate Par­ty, sev­er­al region­al U.K. Green Par­ty chap­ters and Spain's Podemos. Podemos has enthu­si­as­ti­cal­ly embraced dig­i­tal-democ­ra­cy tools for every­thing from its selec­tion of Euro­pean Par­lia­ment can­di­dates to the cre­ation of its par­ty platform.
The Green Par­ty of New York (GPNY) is also using Loomio to devel­op its par­ty plat­form, but GPNY staff orga­niz­er Michael O'Neil is not over­ly san­guine about utopi­an visions of a web-ified gov­ern­ment. He fears inter­net democ­ra­cy turn­ing into lit­tle more than a helpdesk unless we also build pow­er for peo­ple whom elites ignore.
But he notes that ​"Amer­i­cans do not par­tic­i­pate in demo­c­ra­t­ic insti­tu­tions for much of our lives."
"By hav­ing rad­i­cal­ly demo­c­ra­t­ic orga­ni­za­tions," he says, ​"and by com­mit­ting our orga­ni­za­tions to rad­i­cal­ly demo­c­ra­t­ic prin­ci­ples, through dig­i­tal democ­ra­cy and oth­er­wise, we're giv­ing peo­ple a taste of what it's like to actu­al­ly have a say over their own lives and over the insti­tu­tions that they care about."
Tom Laden­dorf
is an Amer­i­can writer and musi­cian who lives in Cologne, Ger­many, and a for­mer In These Times edi­to­r­i­al intern.