Resister's Digest: Nationwide Protests Swell as Trump Marks 100 Days in Office
Protesters will surround the White House on Saturday and march and strike on May Day.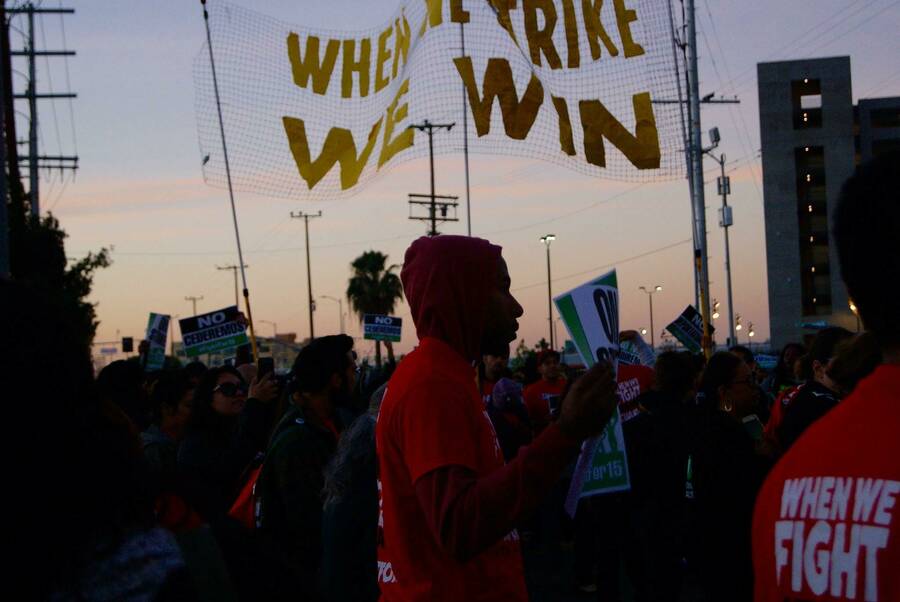 We wanted to make sure you didn't miss the announcement of our new Sustainer program. Once you've finished reading, take a moment to check out the new program, as well as all the benefits of becoming a Sustainer.

Resister's Digest is a weekly roundup that spotlights ways readers can connect with and learn about campaigns to oppose President Donald Trump's agenda, protect human rights and promote equality. Have questions or tips? Contact writer Theo Anderson at theo@​inthesetimes.​com.
"The May Day events and the People's Climate March are connected by more than just the close scheduling. A recent state-level analysis published by two Boston College sociologists shows a link between increasing income inequality and rising carbon emissions."
A burst of concentrated, nationwide rallies that began last week with the March for Science will culminate with the People's Climate March this Saturday, April 29, and May Day on Monday, May 1.
There were about 600 marches worldwide in support of science last week. Chicago had among the largest, with an estimated 40,000 people turning out and one of the nation's most popular science museums, the Field Museum of Natural History, taking part.
This Saturday is Donald Trump's 100th day in office, and protesters will surround the White House ​"to directly confront Donald Trump and challenge those who are pursuing a right-wing agenda that destroys our environment," said Paul Getsos, national coordinator for the Peoples Climate Movement. The People's Climate March will begin at the U.S. Capitol and conclude with a rally and concert at the Washington Monument.
In addition to the event in Washington D.C., there will be more than 250 ​"sister" marches in cities around the world. Search for a local march here. If you plan to attend the D.C. event, find the march route and timeline here.
The main event is preceded by a full week of activism and education. For example, there will be a ​"People and Planet First!" rally organized by People's Action on Tuesday, a ​"climate emergency movement training" on Wednesday, a ​"round dance" by indigenous communities in front of the Trump Hotel on Thursday and a training on how to lobby Congress effectively on Friday. Find the full schedule of events here. A wide range of religious organizations are also organizing events. Find the schedule here.
The march and week of action come at a pivotal moment for U.S. involvement in the Paris climate agreement. Trump promised during his campaign to withdraw the United States from the agreement, which went into effect last November. The United States has committed to reducing carbon emissions by up to 28 percent from 2005 levels. Trump's advisers are split on the path forward. A meeting to decide the fate of the U.S. commitment to the agreement was abruptly postponed last week.
Indigenous women and the resistance
"Dear Patriarchy," a benefit show that provides a space for ​"Indigenous communities and their allies to come together to support art and music in relationship to resistance and the protection for Mother Earth," will be held Thursday in Santa Fe, New Mexico. Proceeds from the event will, in part, ​"support the Indigenous art movement as art plays a crucial role in resistance to extractive industry." Details here.
May Day strikes and rallies
Hundreds of thousands of people are expected to take part in rallies and strikes next Monday, May Day, also known as International Workers' Day. The United Service Workers West of the Service Employees International Union expects tens of thousands of workers to take part. It is partnering with several organizations on the ​"Caravan Against Fear," which is touring the Southwest, ​"staging rallies, cultural events, direct action training, and community strike votes." Connect with or follow its journey here. The caravan stops for a rally in El Paso, Texas, on Saturday and will be in California on May Day.
The worker strikes and rallies this year have a special emphasis on defending immigrants' rights and dignity against ongoing assaults by the Trump administration. Events are planned for all major cities, including rallies in Chicago, New York City, San Francisco, Denver, Indianapolis, Kansas City, Minneapolis, Seattle and Los Angeles. There will be dozens of related rallies in smaller towns and cities as well, including Cheyenne, Wichita, Tucson, Springfield (Massachusetts), Cedar Falls (Iowa) and Grand Rapids (Michigan). RiseUp maintains a searchable database of marches. Search here as well. Indivisible, in partnership with several immigrant-rights groups, offers an immigrant ally toolkit, which includes tips on how to support immigrant families on May 1.
The May Day events and the People's Climate March are connected by more than just the close scheduling. A recent state-level analysis published by two Boston College sociologists, Andrew Jorgenson and Juliet Schor, shows a link between increasing income inequality and rising carbon emissions. ​"Income concentration leads to concentrated political power and the ability to prevent regulations on carbon emissions," Schor notes, and ​"high-income consumers are disproportionate carbon polluters."
Contacting Congress
Congress returns after a two-week recess this week, and the federal government faces a looming shutdown if lawmakers fail to pass budget legislation. Trump's border wall has become key to the struggle, with Trump using Obamacare funding as a bargaining chip to get money for the wall. The GOP has also made noises about a renewed push for an Obamacare repeal this week. Find contact information for your representatives here. Facebook's new ​"town hall" tool, in the ​"explore" section of the sidebar, also has contact details for federal and state representatives.
Be a Sustainer
We surveyed thousands of readers and asked what they would like to see in a monthly giving program. Now, for the first time, we're offering three different levels of support, with rewards at each level, including a magazine subscription, books, tote bags, events and more—all starting at less than 17 cents a day. Check out the new Sustainer program.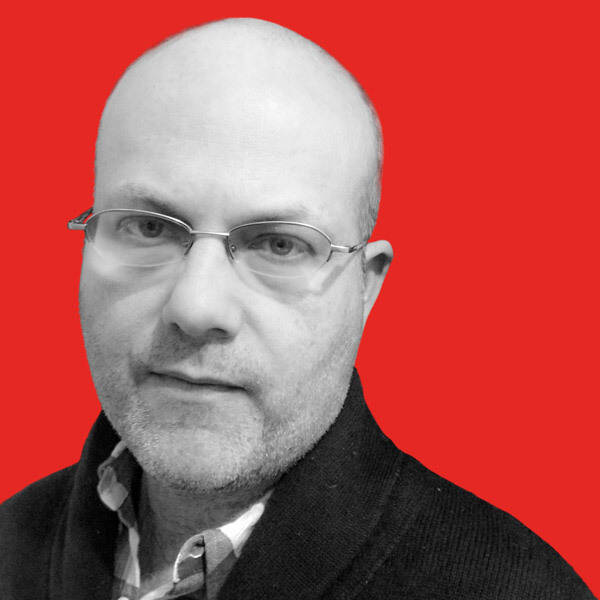 Theo Anderson
is an In These Times contributing writer. He has a Ph.D. in modern U.S. history from Yale and writes on the intellectual and religious history of conservatism and progressivism in the United States. Follow him on Twitter @Theoanderson
7
.