Resister's Digest: Nationwide Protests Swell as Trump Marks 100 Days in Office
Protesters will surround the White House on Saturday and march and strike on May Day.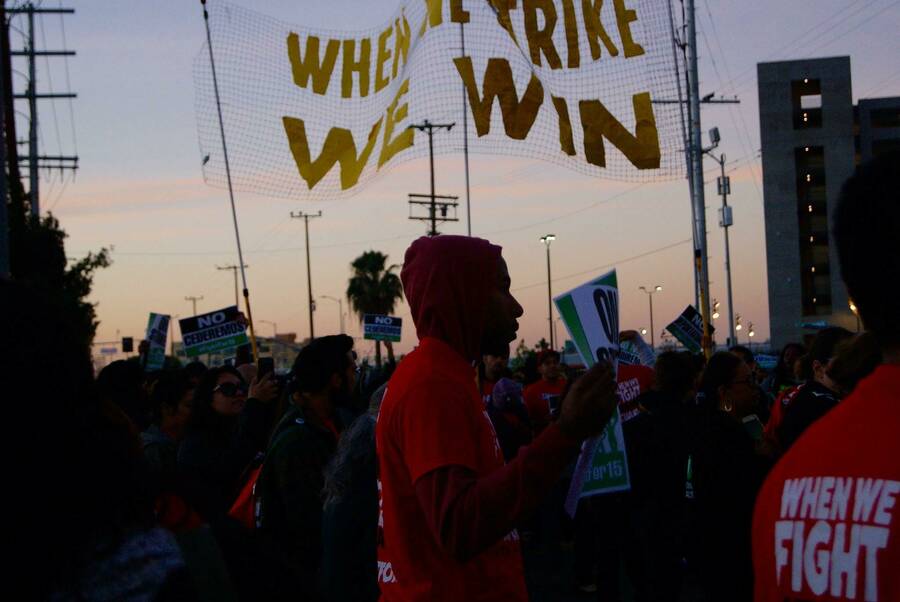 Resister's Digest is a week­ly roundup that spot­lights ways read­ers can con­nect with and learn about cam­paigns to oppose Pres­i­dent Don­ald Trump's agen­da, pro­tect human rights and pro­mote equal­i­ty. Have ques­tions or tips? Con­tact writer Theo Ander­son at theo@​inthesetimes.​com.
"The May Day events and the People's Climate March are connected by more than just the close scheduling. A recent state-level analysis published by two Boston College sociologists shows a link between increasing income inequality and rising carbon emissions."
A burst of con­cen­trat­ed, nation­wide ral­lies that began last week with the March for Sci­ence will cul­mi­nate with the People's Cli­mate March this Sat­ur­day, April 29, and May Day on Mon­day, May 1.
There were about 600 march­es world­wide in sup­port of sci­ence last week. Chica­go had among the largest, with an esti­mat­ed 40,000 peo­ple turn­ing out and one of the nation's most pop­u­lar sci­ence muse­ums, the Field Muse­um of Nat­ur­al His­to­ry, tak­ing part.
This Sat­ur­day is Don­ald Trump's 100th day in office, and pro­test­ers will sur­round the White House ​"to direct­ly con­front Don­ald Trump and chal­lenge those who are pur­su­ing a right-wing agen­da that destroys our envi­ron­ment," said Paul Get­sos, nation­al coor­di­na­tor for the Peo­ples Cli­mate Move­ment. The People's Cli­mate March will begin at the U.S. Capi­tol and con­clude with a ral­ly and con­cert at the Wash­ing­ton Monument.
In addi­tion to the event in Wash­ing­ton D.C., there will be more than 250 ​"sis­ter" march­es in cities around the world. Search for a local march here. If you plan to attend the D.C. event, find the march route and time­line here.
The main event is pre­ced­ed by a full week of activism and edu­ca­tion. For exam­ple, there will be a ​"Peo­ple and Plan­et First!" ral­ly orga­nized by People's Action on Tues­day, a ​"cli­mate emer­gency move­ment train­ing" on Wednes­day, a ​"round dance" by indige­nous com­mu­ni­ties in front of the Trump Hotel on Thurs­day and a train­ing on how to lob­by Con­gress effec­tive­ly on Fri­day. Find the full sched­ule of events here. A wide range of reli­gious orga­ni­za­tions are also orga­niz­ing events. Find the sched­ule here.
The march and week of action come at a piv­otal moment for U.S. involve­ment in the Paris cli­mate agree­ment. Trump promised dur­ing his cam­paign to with­draw the Unit­ed States from the agree­ment, which went into effect last Novem­ber. The Unit­ed States has com­mit­ted to reduc­ing car­bon emis­sions by up to 28 per­cent from 2005 lev­els. Trump's advis­ers are split on the path for­ward. A meet­ing to decide the fate of the U.S. com­mit­ment to the agree­ment was abrupt­ly post­poned last week.
Indige­nous women and the resistance
"Dear Patri­archy," a ben­e­fit show that pro­vides a space for ​"Indige­nous com­mu­ni­ties and their allies to come togeth­er to sup­port art and music in rela­tion­ship to resis­tance and the pro­tec­tion for Moth­er Earth," will be held Thurs­day in San­ta Fe, New Mex­i­co. Pro­ceeds from the event will, in part, ​"sup­port the Indige­nous art move­ment as art plays a cru­cial role in resis­tance to extrac­tive indus­try." Details here.
May Day strikes and rallies
Hun­dreds of thou­sands of peo­ple are expect­ed to take part in ral­lies and strikes next Mon­day, May Day, also known as Inter­na­tion­al Work­ers' Day. The Unit­ed Ser­vice Work­ers West of the Ser­vice Employ­ees Inter­na­tion­al Union expects tens of thou­sands of work­ers to take part. It is part­ner­ing with sev­er­al orga­ni­za­tions on the ​"Car­a­van Against Fear," which is tour­ing the South­west, ​"stag­ing ral­lies, cul­tur­al events, direct action train­ing, and com­mu­ni­ty strike votes." Con­nect with or fol­low its jour­ney here. The car­a­van stops for a ral­ly in El Paso, Texas, on Sat­ur­day and will be in Cal­i­for­nia on May Day.
The work­er strikes and ral­lies this year have a spe­cial empha­sis on defend­ing immi­grants' rights and dig­ni­ty against ongo­ing assaults by the Trump admin­is­tra­tion. Events are planned for all major cities, includ­ing ral­lies in Chica­go, New York City, San Fran­cis­co, Den­ver, Indi­anapo­lis, Kansas City, Min­neapo­lis, Seat­tle and Los Ange­les. There will be dozens of relat­ed ral­lies in small­er towns and cities as well, includ­ing Cheyenne, Wichi­ta, Tuc­son, Spring­field (Mass­a­chu­setts), Cedar Falls (Iowa) and Grand Rapids (Michi­gan). Rise­Up main­tains a search­able data­base of march­es. Search here as well. Indi­vis­i­ble, in part­ner­ship with sev­er­al immi­grant-rights groups, offers an immi­grant ally toolk­it, which includes tips on how to sup­port immi­grant fam­i­lies on May 1.
The May Day events and the People's Cli­mate March are con­nect­ed by more than just the close sched­ul­ing. A recent state-lev­el analy­sis pub­lished by two Boston Col­lege soci­ol­o­gists, Andrew Jor­gen­son and Juli­et Schor, shows a link between increas­ing income inequal­i­ty and ris­ing car­bon emis­sions. ​"Income con­cen­tra­tion leads to con­cen­trat­ed polit­i­cal pow­er and the abil­i­ty to pre­vent reg­u­la­tions on car­bon emis­sions," Schor notes, and ​"high-income con­sumers are dis­pro­por­tion­ate car­bon polluters."
Con­tact­ing Congress
Con­gress returns after a two-week recess this week, and the fed­er­al gov­ern­ment faces a loom­ing shut­down if law­mak­ers fail to pass bud­get leg­is­la­tion. Trump's bor­der wall has become key to the strug­gle, with Trump using Oba­macare fund­ing as a bar­gain­ing chip to get mon­ey for the wall. The GOP has also made nois­es about a renewed push for an Oba­macare repeal this week. Find con­tact infor­ma­tion for your rep­re­sen­ta­tives here. Facebook's new ​"town hall" tool, in the ​"explore" sec­tion of the side­bar, also has con­tact details for fed­er­al and state representatives.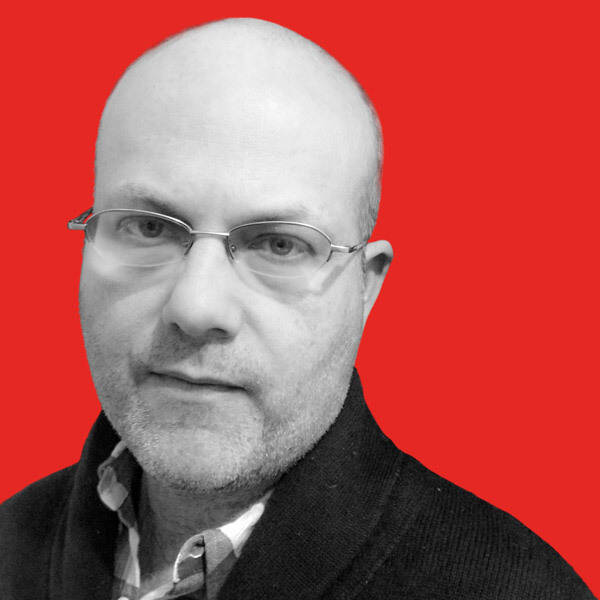 Theo Ander­son
is an In These Times con­tribut­ing writer. He has a Ph.D. in mod­ern U.S. his­to­ry from Yale and writes on the intel­lec­tu­al and reli­gious his­to­ry of con­ser­vatism and pro­gres­sivism in the Unit­ed States. Fol­low him on Twit­ter @Theoanderson
7
.