Sum­mer is no time to talk about spec­trum pol­i­cy. So instead, let's pre­tend this is a col­umn about going to the beach.
After returning from the recess, Congress intends to auction off the public airwaves to the cell phone companies for at least $20 billion.
Imag­ine for a moment that you're relax­ing on the white sand, with a slight breeze in the air, just steps from the clear blue water. This beach is open to the pub­lic, but it's nev­er too crowd­ed. It's a great place to surf.
But then one day you show up, and there's a huge brick wall block­ing your path to the shore. With­out telling any­one, the gov­ern­ment sold off this sea­side spot to a pri­vate devel­op­er. Seems they were a lit­tle short of cash because of too many tax cuts. If you still want to dip your toes in the water, the new man­age­ment expects you to pay through the nose.
You'd be pret­ty angry, right?
Well, that's exact­ly what's hap­pen­ing right now in Con­gress. Only the valu­able pub­lic resource being auc­tioned off isn't the beach – it's a prime slice of the pub­lic airwaves.
A lit­tle back­ground: In 1996, Bill Clin­ton and Con­gress hand­ed the nation's tele­vi­sion broad­cast­ers bil­lions of dol­lars worth of the radio spec­trum for free to make the tran­si­tion from ana­log to dig­i­tal broadcasting.
Where broad­cast­ers now have one chan­nel on the air, they'll soon be able to ​"mul­ti­cast" four to six chan­nels simul­ta­ne­ous­ly (with no new oblig­a­tions for pub­lic inter­est pro­gram­ming). This will be espe­cial­ly trou­bling if the broad­cast­ers suc­ceed in over­turn­ing broad­cast own­er­ship rules at the FCC. They could poten­tial­ly con­trol as many as 12 or 18 chan­nels in a sin­gle market.
In exchange for this wind­fall, the broad­cast­ers were sup­posed to com­plete the dig­i­tal tran­si­tion by the end of next year – and return their old ana­log spec­trum to the gov­ern­ment. But they've been slow to make the switch, so Con­gress is prepar­ing to impose a new ​"hard date" of Dec. 31, 2008, at which point your TV will stop work­ing if you don't sub­scribe to cable or satellite.
That's right. Though nobody has both­ered to warn con­sumers, mil­lions of TVs being sold right now will soon be obso­lete. Even though 85 per­cent of U.S. house­holds sub­scribe to cable or satel­lite, Con­sumers Union esti­mates that 39 per­cent of homes have at least one TV rely­ing on over-the-air ana­log sig­nals. Unless the gov­ern­ment pays for a sub­sidy, tens of mil­lions of view­ers will have to cough up at least $50 for a con­vert­er or buy new TVs alto­geth­er. (Guess which one the elec­tron­ics indus­try is count­ing on.)
But the real scan­dal of the dig­i­tal tele­vi­sion tran­si­tion is what's going to hap­pen to the ana­log spec­trum that's being vacat­ed by the broad­cast­ers and returned to the gov­ern­ment. After return­ing from the recess, Con­gress intends to auc­tion off the pub­lic air­waves to the cell phone com­pa­nies for at least $20 billion.
You wouldn't know from the pal­try press cov­er­age of this boon­dog­gle that there's an alter­na­tive. Instead of a one-time fire sale, Con­gress could open the air­waves to the pub­lic and lay the ground­work for uni­ver­sal, broad­band access. All they have to do is set aside a por­tion of the spec­trum as ​"unli­censed," mean­ing any­one can use it, not just the high­est bidder.
The wire­less net­work at your cor­ner cof­fee shop uses unli­censed spec­trum. But right now Wi-Fi oper­ates in the high-fre­quen­cy ​"junk bands," which are clut­tered with sig­nals from microwave ovens, garage-door open­ers and baby mon­i­tors. The air­waves being tak­en from the broad­cast­ers, how­ev­er, are the Mal­ibu of the radio spec­trum – fine beach­front property.
Sig­nals at these low­er fre­quen­cies trav­el far­ther at low­er pow­ers and can go through obsta­cles like walls, trees and moun­tains. That means low­er infra­struc­ture costs for broad­band providers, encour­ag­ing the devel­op­ment of local wire­less net­works and low­er­ing prices. With more unli­censed spec­trum, the ​"Com­mu­ni­ty Inter­net" net­works being set up across the coun­try would be even faster and more reli­able. Super-high-speed broad­band con­nec­tions for just $10 a month could be a reality.
Under the cur­rent régime, a major­i­ty of Amer­i­cans are unable to get con­nect­ed or afford the high-priced com­mer­cial ser­vice offered by the cable and phone com­pa­nies. The Unit­ed States has fall­en to 16th place world­wide in broad­band pen­e­tra­tion – behind coun­tries like South Korea, Japan, Cana­da and Fin­land. More unli­censed spec­trum would help nar­row the dig­i­tal divide.
We're head­ing for a world in which all com­mu­ni­ca­tions – tele­vi­sion, tele­phone, radio and the Web – will be deliv­ered over the Inter­net. The choice seems clear: We can sell off our pub­lic resources to pay for the war, tax cuts or more pork-bar­rel projects. Or we can invest in the future, bring­ing the ben­e­fits of broad­band to all Americans.
But first our law­mak­ers need to pull their heads out of the sand.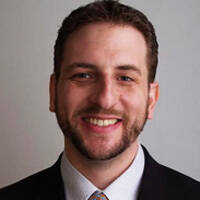 Craig Aaron
is senior pro­gram direc­tor of the nation­al media reform group
Free Press
and a for­mer man­ag­ing edi­tor of
In These Times
.