Presidential Hopeful Scott Walker's Higher Education Deficit
What do you do after gutting public-sector unions? Gut public universities, it seems.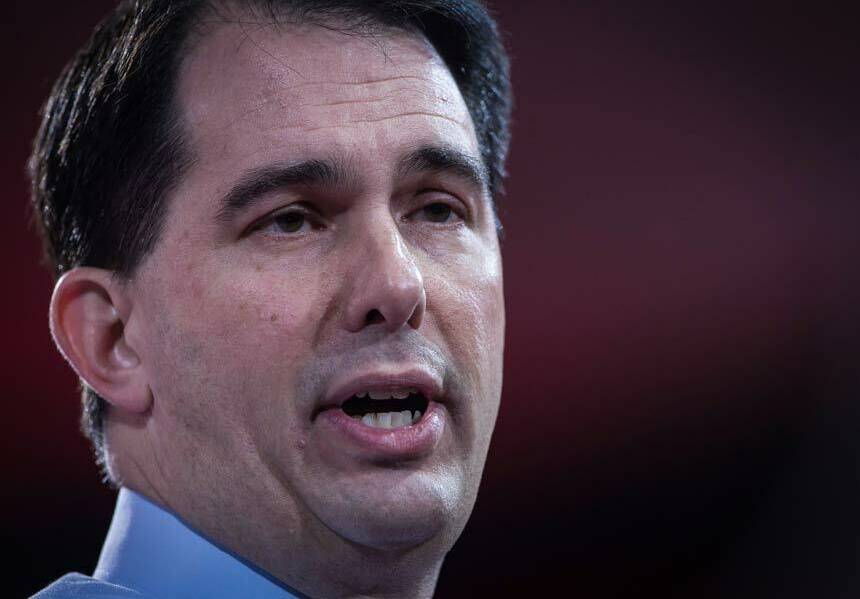 I've just returned from a vis­it to the Uni­ver­si­ty of Wis­con­sin at Mil­wau­kee, where the gov­er­nor — who thinks he could take on ISIS because he took on 100,000 Amer­i­can pro­test­ers — is now tak­ing on high­er edu­ca­tion. Scott Walk­er has pro­posed cut­ting $300 mil­lion in state fund­ing from Wisconsin's pub­lic uni­ver­si­ties. Accord­ing to an analy­sis by Poli­ti­fact, this con­sti­tutes 13 per­cent of the over­all bud­get; it would be the largest cut in the system's 45- year his­to­ry. UW Mil­wau­kee alone would face a $40 mil­lion hit, begin­ning with $20 mil­lion on July
No doubt because he did not fin­ish col­lege him­self— yet has man­aged to become a pres­i­den­tial hope­ful with extrav­a­gant sup­port from the gov­ern­ment-loathing Koch machine — Walk­er seems deter­mined to dec­i­mate pub­lic high­er edu­ca­tion in his state. He has already frozen tuition, which, while admirable in the­o­ry, has, cou­pled with state fund­ing cuts, ham­strung the uni­ver­si­ties' abil­i­ty to replace fac­ul­ty who leave or retire. The UW sys­tem is already rely­ing on more under­paid, typ­i­cal­ly exploit­ed adjunct pro­fes­sors—who taught 29 per­cent of lec­tures in 2004 and 35 per­cent in 2013—a trend his cuts would only accel­er­ate. As with so many of Walker's ini­tia­tives, like trash­ing the state's pub­lic-sec­tor unions, dis­man­tling the state's uni­ver­si­ty sys­tem was not some­thing he cam­paigned on in 2014. It's just anoth­er of his stealth attacks on demo­c­ra­t­ic val­ues and the mid­dle and work­ing classes.
Walk­er also pro­pos­es mak­ing the UW sys­tem a ​"pub­lic author­i­ty," mod­eled in part on the Uni­ver­si­ty of Michi­gan, where I teach. What does this mean? A pub­lic author­i­ty is part of the state gov­ern­ment but is not sub­ject to direct state gov­er­nance (or to the rules that apply to oth­er state agen­cies). At Michi­gan, for exam­ple, tuition increase caps are still approved by the state, but deci­sions about build­ing, hir­ing and oper­a­tions are made by the Board of Regents. Nor does a pub­lic author­i­ty rely on the state for the bulk of its oper­at­ing bud­get. It is a semi-cor­po­rate mod­el and can give uni­ver­si­ties more auton­o­my and flex­i­bil­i­ty, espe­cial­ly in the face of mas­sive state dis­in­vest­ments in high­er edu­ca­tion. But it also com­pels uni­ver­si­ties to look for fund­ing beyond the state, and that typ­i­cal­ly leads to high­er tuition, which makes high­er edu­ca­tion less afford­able and more exclusive.
At Michi­gan, our regents are elect­ed and are a mix of Democ­rats and Repub­li­cans; at Wis­con­sin, 16 of the 18 regents are guber­na­to­r­i­al appointees. Walk­er has already appoint­ed 10 of them, and by the end of his sec­ond term, he will have appoint­ed them all. What do we think a Walk­er Board of Regents might have to say about tenure, aca­d­e­m­ic free­dom, qual­i­ty of class­room teach­ing, appro­pri­ate research, or diver­si­ty and affir­ma­tive action? What pro­grams might they just out-and-out elim­i­nate for ide­o­log­i­cal rea­sons? Indeed, if the Wis­con­sin uni­ver­si­ties are ​"freed" from state reg­u­la­tions, fac­ul­ty could lose their statu­to­ry pro­tec­tions around tenure, aca­d­e­m­ic free­dom and fac­ul­ty governance.
And then there was that line in Walker's bud­get pro­pos­al — which he lat­er claimed was a ​"draft­ing error" — that gut­ted this long­stand­ing UW mis­sion state­ment: ​"The leg­is­la­ture finds it in the pub­lic inter­est to pro­vide a sys­tem of high­er edu­ca­tion which enables stu­dents of all ages, back­grounds and lev­els of income to par­tic­i­pate in the search for knowl­edge and indi­vid­ual devel­op­ment. … Basic to every pur­pose of the sys­tem is the search for truth." ​"The search for truth" was scratched out and a new mis­sion added: ​"to devel­op human resources to meet the state's work­force needs." The search for truth is not part of the Walk­er-Koch play­book, but train­ing peo­ple to be drones is.
Repub­li­can ide­o­logues like Walk­er cast uni­ver­si­ties and their fac­ul­ty as elit­ist. Of course, what they real­ly can't abide is that pro­gres­sive ideas, a pas­sion for social jus­tice and chal­lenges to the sta­tus quo are part of the aca­d­e­m­ic land­scape. What is actu­al­ly elit­ist — and despi­ca­ble — is evis­cer­at­ing a top-notch pub­lic edu­ca­tion sys­tem ded­i­cat­ed to serv­ing not just rich white kids but stu­dents of col­or, work­ing-class kids and first-gen­er­a­tion stu­dents so they can have a chance at social mobil­i­ty, and a chance at learn­ing to see the world just a tad bit dif­fer­ent­ly than some­one who com­pares deal­ing with the cit­i­zens of his state to deal­ing with terrorists.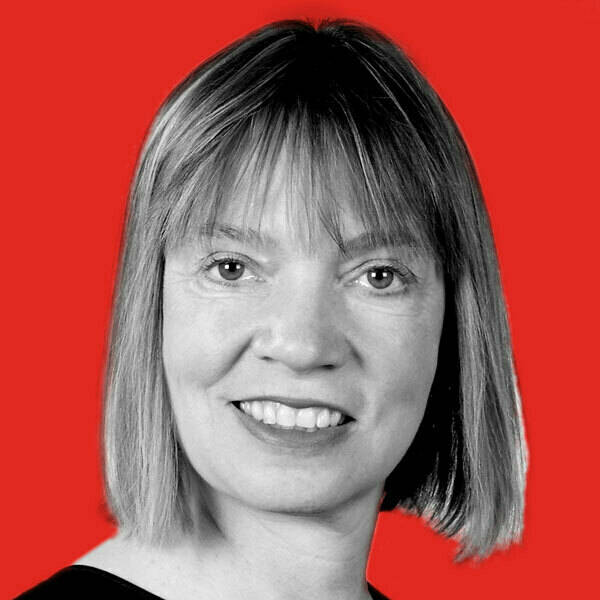 Susan J. Dou­glas
is a pro­fes­sor of com­mu­ni­ca­tions at the Uni­ver­si­ty of Michi­gan and a senior edi­tor at
In These Times
. Her forth­com­ing book is
In Our Prime: How Old­er Women Are Rein­vent­ing the Road Ahead.
.