Storming the Corporate Castle: Does Shareholder Activism Work?
Shareholder activism has sparked major wins for progressives, but the strategy has also spurred debate.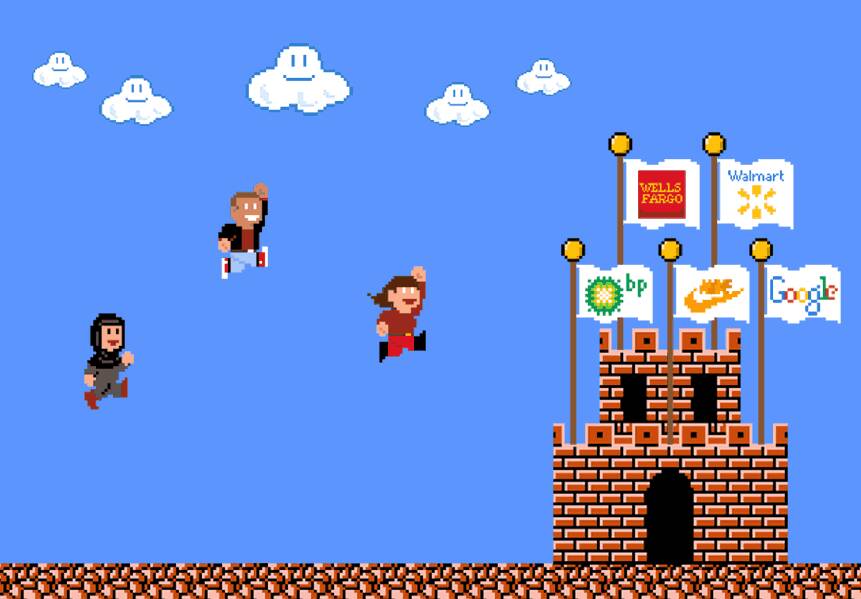 These are strange days indeed for share­hold­er activism. By some mea­sures it's expe­ri­enc­ing a surge. Pro­gres­sive groups have used the strat­e­gy since the ear­ly 1970s, but the past few years have seen an increase in its fre­quen­cy, sophis­ti­ca­tion and suc­cess. In Decem­ber, for exam­ple, the defense con­trac­tor Northrop Grum­man announced that it would imme­di­ate­ly end its mem­ber­ship in the Amer­i­can Leg­isla­tive Exchange Coun­cil (ALEC), a key play­er in the push to pri­va­tize edu­ca­tion and a pur­vey­or of cli­mate-change denial. The move came in response to a share­hold­er res­o­lu­tion filed by an activist group that owned stock in the com­pa­ny. More than 100 com­pa­nies have with­drawn from ALEC over the past four years, many under share­hold­er pressure.
Sometimes companies endorse an activist resolution and send it to a vote. But the motivation is often unclear: Is it genuine reform or a marketing ploy?
Share­hold­ers have also been a crit­i­cal part of the broad coali­tion that has tak­en on Wal­mart for prac­tices rang­ing from low pay to unfair demands on preg­nant work­ers. Wal­mart adamant­ly denies that the work of activists has any influ­ence on its deci­sion-mak­ing, but in Feb­ru­ary it announced that its base pay rate would increase to $9 this spring and to $10 ear­ly next year. The com­pa­ny has also promised to accom­mo­date preg­nant workers.
Share­hold­er activism is premised on the idea that cap­i­tal­ism con­tains the seeds of its own reform. Own­ing stock gives share­hold­ers a voice in decid­ing a company's poli­cies — and since most share­hold­ers are pas­sive, a high­ly moti­vat­ed minor­i­ty can have an out­sized influence.
Six­teen such res­o­lu­tions were aimed at Wal­mart in the past decade — out of about 350 ​"human cap­i­tal man­age­ment" res­o­lu­tions in all, accord­ing to Reuters—and they appear to be esca­lat­ing in num­ber. Share­hold­ers have already pro­posed sev­er­al in 2015, includ­ing one from Con­necti­cut Trea­sur­er Denise Nap­pi­er ask­ing Wal­mart to tie exec­u­tive incen­tive pay (which is based on per­for­mance) to the hap­pi­ness and pro­duc­tiv­i­ty of its low-wage workers.
Con­ser­v­a­tives have not­ed the tactic's pow­er and poten­tial, and they are sound­ing the alarm. In a 2011 report on ​"Activist Invest­ing in Post-Cit­i­zens Unit­ed Amer­i­ca," the right-wing Cen­ter for Com­pet­i­tive Pol­i­tics warns that share­hold­er activists ​"see for-prof­it cor­po­ra­tions as their polit­i­cal ene­my, and seek par­ti­san or ide­o­log­i­cal advan­tage by squelch­ing cor­po­rate polit­i­cal speech."
In 2013, the U.S. Cham­ber of Com­merce took anoth­er tack. It released a study sug­gest­ing that union-backed share­hold­er activism pun­ish­es ​"the mil­lions of indi­vid­u­als who rely on these invest­ments for retire­ment," includ­ing union mem­bers, because it doesn't increase the val­ue of a company's stock.
But for all the reac­tion it pro­vokes among con­ser­v­a­tives, some pro­gres­sives doubt the pow­er of share­hold­er activism to deliv­er gen­uine struc­tur­al changes. After all, it relies on prag­ma­tism and ​"con­struc­tive engage­ment" in deal­ing with cor­po­ra­tions whose core mis­sion pro­gres­sives often oppose. And there are oth­er lim­its to its appeal. It doesn't have the vis­i­bil­i­ty of mass march­es and protests, and doesn't usu­al­ly achieve quick results.
It is one of the more inter­est­ing ques­tions of this polit­i­cal era whether pro­gres­sives will con­tin­ue to expand a promis­ing strat­e­gy that is suc­cess­ful enough to cause con­cern among con­ser­v­a­tives, but some­times cuts against the grain of their own beliefs.
It's all about the image
The res­o­lu­tion that moti­vat­ed Northrup Grum­man to with­draw from ALEC in Decem­ber was pro­posed by a polit­i­cal­ly pro­gres­sive con­gre­ga­tion of Catholic sis­ters in Fond du Lac, Wis­con­sin. If the res­o­lu­tion had actu­al­ly gone to a vote by share­hold­ers, it prob­a­bly would have failed. Only 21 per­cent of share­hold­ers vote in favor of res­o­lu­tions, on average.
But the point is not to win a major­i­ty. That thresh­old has lit­tle mean­ing, since res­o­lu­tions are non-bind­ing. The point is to win enough votes to get the atten­tion of the company's lead­ers and move them to make reforms. The tip­ping point varies wide­ly from case to case. Some­times it's 10 per­cent. Some­times a major­i­ty isn't enough.
"The pow­er we have is the rep­u­ta­tion­al risk," says Lau­ra Berry, exec­u­tive direc­tor of the Inter­faith Cen­ter on Cor­po­rate Respon­si­bil­i­ty (ICCR), which engages with cor­po­ra­tions to pro­mote more sus­tain­able and just prac­tices. ICCR's near­ly 300 mem­ber orga­ni­za­tions have both a moral and finan­cial stake in cor­po­rate behav­ior. They con­sist main­ly of reli­gious insti­tu­tions (such as the Fond du Lac nuns), but also include pen­sion funds, social­ly respon­si­ble invest­ment firms, unions and aca­d­e­m­ic institutions.
"Com­pa­nies don't like these issues being brought to the atten­tion of all insti­tu­tion­al share­hold­ers," Berry says. ​"They will often agree to make change so that we will with­draw our pro­pos­al and it will not appear on the bal­lot. And that's where you see the pow­er of share­hold­er activism."
In 2011, for exam­ple, the Oak­land-based share­hold­er activist orga­ni­za­tion As You Sow filed a res­o­lu­tion ask­ing McDonald's to replace its foam bev­er­age cups with more eco-friend­ly paper cups. The res­o­lu­tion went to a share­hold­er vote and got near­ly 30 per­cent approval. In 2012, As You Sow filed the same res­o­lu­tion — but with­drew it when the com­pa­ny took steps toward adopt­ing the pol­i­cy. A year lat­er, McDonald's announced that it would begin using paper cups in its 14,000 U.S. stores.
When pro­pos­als do go to a vote, pro­po­nents can make a pre­sen­ta­tion at the company's annu­al share­hold­er meet­ing, which ​"can some­time be an uncom­fort­able moment for the com­pa­ny," Berry says.
Peo­ple for the Eth­i­cal Treat­ment of Ani­mals (PETA) employs this strat­e­gy aggres­sive­ly. It holds stock in more than 80 com­pa­nies and makes graph­ic pre­sen­ta­tions at share­hold­er meet­ings about the abuse of ani­mals. When Sea­World made an ini­tial pub­lic offer­ing in 2013, PETA bought shares, promis­ing to ​"edu­cate stock­hold­ers about how marine parks tear orcas and dol­phins away from their homes and fam­i­lies and imprison them in minus­cule con­crete tanks." Last year, it filed a res­o­lu­tion propos­ing that Sea­World retire its ani­mals to sanc­tu­ar­ies in the ocean.
Some­times, rather than either resist­ing a res­o­lu­tion or con­ced­ing qui­et­ly to avoid a share­hold­er vote, com­pa­nies endorse it and send it to a vote. But the moti­va­tion is often unclear: Is it gen­uine reform or a mar­ket­ing ploy?
This year, for exam­ple, both Roy­al Dutch Shell and British Petro­le­um (BP) endorsed res­o­lu­tions that require the com­pa­nies to reduce green­house gas emis­sions, invest in renew­able ener­gy and ​"stress test" their busi­ness mod­els against the goal of lim­it­ing glob­al warm­ing to 2 degrees Cel­sius. Achiev­ing that goal will mean that much of the oil com­pa­nies' assets untapped, or ​"strand­ed" — with pro­found con­se­quences for their long-term busi­ness models.
As You Sow was part of the coali­tion that filed the res­o­lu­tions. Its CEO, Andrew Behar, said, ​"This is the begin­ning of the ​'super­ma­jors' — the biggest oil com­pa­nies in the world — real­iz­ing that they need to be part of the future. We'll see what they actu­al­ly do. But if they just remove them­selves from block­ing polit­i­cal change, that's huge."
Shell and BP reaped a wind­fall of pos­i­tive media cov­er­age for their deci­sion to proac­tive­ly embrace the pro­pos­al. But there is good rea­son for skep­ti­cism about the depth of their com­mit­ment. BP in par­tic­u­lar has a his­to­ry of cast­ing itself as ecofriend­ly while pur­su­ing dis­tinct­ly anti-envi­ron­men­tal­ist poli­cies. And con­ced­ing to a res­o­lu­tion often requires lit­tle from com­pa­nies in terms of enact­ing actu­al reforms.
Con­sid­er the case of the oil com­pa­ny Cono­coPhillips. It has been tar­get­ed by share­hold­er activists since the ear­ly 2000s, and it has con­sis­tent­ly indi­cat­ed its com­mit­ment to address­ing cli­mate change by reduc­ing its green­house gas emis­sions. Set­ting actu­al tar­gets toward that goal, how­ev­er, has been anoth­er sto­ry. In 2014, As You Sow filed a res­o­lu­tion not­ing that ​"no tar­gets for reduc­tions have been estab­lished after all this time, and there appears to be no time­line for set­ting one."
"The com­pa­ny told us in 2003 that it intend­ed to set tar­gets to reduce green­house gas emis­sions, but to this day they have not set a com­pa­ny-wide tar­get, and in fact, now open­ly dis­avow that approach," says Shel­ley Alpern, direc­tor of social research and share­hold­er advo­ca­cy with the invest­ment advis­ing firm Clean Yield Asset Man­age­ment. Alpern helped file res­o­lu­tions that tar­get­ed Cono­coPhillips in the ear­ly 2000s.
"Engage­ment suc­ceeds when we can make a per­sua­sive case that change will enhance share­hold­er val­ue [or] reduce busi­ness or rep­u­ta­tion risk," she recent­ly wrote, reflect­ing on her expe­ri­ence with oil com­pa­nies. But ​"as engage­ment with tobac­co com­pa­nies demon­strat­ed, it … will not work when the goal is to change the core busi­ness mod­el of a company."
Tak­ing on pol­luters and dirty money
The use of share­hold­er res­o­lu­tions by pro­gres­sive groups dates to the ear­ly 1970s, when a fed­er­al court rul­ing prompt­ed the Secu­ri­ties and Exchange Com­mis­sion (SEC) to begin allow­ing social­ly and polit­i­cal­ly ori­ent­ed share­hold­er res­o­lu­tions, which it had pre­vi­ous­ly reject­ed. Found­ed in 1971, ICCR was a pio­neer of the prac­tice, which it used as a tool against apartheid in South Africa. Calvert Invest­ments was the first mutu­al fund to use the strat­e­gy, fil­ing a res­o­lu­tion relat­ing to a labor dis­pute in 1986.
Pro­gres­sive share­hold­er activism has evolved rapid­ly in the past decade, and the num­ber of res­o­lu­tions has grown steadi­ly. There were a record 454 social­ly and envi­ron­men­tal­ly focused res­o­lu­tions filed in 2014 — about 50 more than in 2013, accord­ing to the non­prof­it Sus­tain­able Invest­ments Insti­tute.
More than half of the res­o­lu­tions filed last year tar­get­ed invest­ment groups and pen­sion funds. Envi­ron­men­tal issues and get­ting cor­po­rate mon­ey out of pol­i­tics were the high­est pri­or­i­ties by far. Last year, near­ly 40 per­cent of the res­o­lu­tions relat­ed to cli­mate change, sus­tain­able gov­er­nance, renew­able ener­gy and oth­er envi­ron­men­tal issues, while 30 per­cent had to do with cor­po­rate polit­i­cal activity.
These issues some­times inter­sect. Investors asked 24 com­pa­nies to dis­close their ties to ALEC, for exam­ple, and some res­o­lu­tions—like one tar­get­ing Google—argued that ALEC's cli­mate-change denial con­tra­dict­ed the company's sup­port for renew­able energy.
Google opposed the res­o­lu­tion, which received only 8.6 per­cent of share­hold­er sup­port. But last Sep­tem­ber, Google Chair­man Eric Schmidt said on NPR's Diane Rehm Show that ALEC was ​"lit­er­al­ly lying" about cli­mate change and ​"mak­ing the world a much worse place … so we should not be aligned with such peo­ple." Schmidt did not say whether the res­o­lu­tion fac­tored into Google's deci­sion to with­draw from ALEC.
About 40 per­cent of filed res­o­lu­tions are with­drawn — main­ly because the tar­get con­cedes or agrees to nego­ti­ate. But, by and large, cor­po­ra­tions are more like­ly to give way on envi­ron­men­tal issues than on chal­lenges to their polit­i­cal activ­i­ty. About 43 per­cent of envi­ron­ment-relat­ed res­o­lu­tions were with­drawn between 2011 and 2013. Only 25 per­cent of those focused on cor­po­rate pol­i­tick­ing were withdrawn.
Slow and steady
Ease of entry is one rea­son for the ris­ing tide of share­hold­er activism. An indi­vid­ual or orga­ni­za­tion needs to own just $2,000 worth of a corporation's stock for a year to file a res­o­lu­tion. Com­pa­nies can appeal to the SEC for a rul­ing on whether the res­o­lu­tion is rel­e­vant to its busi­ness, but the major­i­ty are ulti­mate­ly approved.
Share­hold­er activism is also gain­ing momen­tum because it does actu­al­ly cre­ate reforms — though, as with the oil com­pa­nies, the process can be slow and vul­ner­a­ble to co-optation.
Anec­do­tal evi­dence of its pow­er has been sup­ple­ment­ed by an emerg­ing body of schol­ar­ly work on the ways that activism changes cor­po­rate behav­ior. For exam­ple, recent research by busi­ness pro­fes­sors at North­west­ern, Stan­ford and George­town uni­ver­si­ties drew on ICCR's archive of share­hold­er res­o­lu­tions, as well as a data­base of boy­cotts. They found that cor­po­rate reform is a flu­id, long-term process, in which pres­sure on com­pa­nies grad­u­al­ly opens up new oppor­tu­ni­ties for activists to exploit.
It does so by moti­vat­ing com­pa­nies to cre­ate tools to respond to the activists' demands. These tools often include, for exam­ple, a com­mit­tee on social respon­si­bil­i­ty and a report on the company's com­mit­ment to sus­tain­abil­i­ty, which slow­ly bring the per­spec­tives and pres­ence of activists into the cul­ture — and trans­form the company.
Nike is the clas­sic exam­ple. Activists tar­get­ed it for rely­ing on sweat­shop labor through much of the 1990s. The com­pa­ny fierce­ly resist­ed, but high-pro­file protests on col­lege cam­pus­es in the late 1990s moti­vat­ed it to ini­ti­ate reforms, includ­ing a code of con­duct and fac­to­ry inspec­tions to ensure com­pli­ance. In 2001, Nike estab­lished a cor­po­rate respon­si­bil­i­ty com­mit­tee and began issu­ing reports review­ing its own labor and envi­ron­men­tal prac­tices. Open­ness to share­hold­er activism and pur­suit of a sus­tain­able busi­ness mod­el grad­u­al­ly became key ele­ments of the company's iden­ti­ty. Eth­i­cal Con­sumer, a British watch­dog orga­ni­za­tion, recent­ly gave Nike its high­est rat­ing in the cat­e­go­ry of sup­ply chain man­age­ment, though it not­ed that vio­la­tions of work­ers' rights were still com­mon in some of its factories.
The same sort of long game is now going on at Wells Far­go — and there, share­hold­er activists are play­ing a high-pro­file role. The bank made head­lines in 2012 for block­ing cer­tain share­hold­ers from enter­ing its annu­al meet­ing in San Fran­cis­co, cit­ing space con­cerns. The activists, many of whom were part of the Occu­py move­ment, had tar­get­ed the bank for its lend­ing and fore­clo­sure poli­cies, among oth­er con­cerns. Some were arrested.
Wells Far­go moved its 2013 meet­ing to Salt Lake City in the wake of that pub­lic-rela­tions dis­as­ter. The same year, ICCR mem­bers filed a res­o­lu­tion ask­ing for a report about the impact of the bank's ​"Direct Deposit Advance" — a prod­uct sim­i­lar to a pay­day loan — on cus­tomers. Wells Far­go chal­lenged the pro­pos­al, and the SEC ruled in its favor. But in Novem­ber 2013, ICCR mem­bers sub­mit­ted an amend­ed pro­pos­al, ask­ing Wells Far­go to pre­vent preda­to­ry lend­ing by chang­ing its poli­cies. In Jan­u­ary 2014, the bank agreed to dis­con­tin­ue Direct Deposit Advance. The ICCR mem­bers with­drew their resolution.
The vic­to­ry was typ­i­cal of share­hold­er activism. It took years to bear fruit, it helped moti­vate a major cor­po­ra­tion to make a con­crete reform, and its larg­er import is open to debate. Per­haps it amounts to lit­tle more than one com­pa­ny end­ing one pol­i­cy. On the oth­er hand, per­haps it sig­nals momen­tum toward broad reform with­in a major cor­po­ra­tion, with wide-rang­ing impli­ca­tions that are still unknown.
To invest or divest?
Right-wing orga­ni­za­tions are not the only voic­es of protest against the grow­ing use of share­hold­er activism by pro­gres­sive groups. In a speech last spring, SEC Com­mis­sion­er Daniel Gal­lagher, lament­ed that the share­hold­er pro­pos­al process had been ​"hijacked" by peo­ple with ​"idio­syn­crat­ic and often polit­i­cal agen­das." He quipped that per­haps the thresh­old for sub­mit­ting a pro­pos­al should increase from $2,000 worth of stock to $2 mil­lion to solve the problem.
And some pro­gres­sives have reser­va­tions about share­hold­er activism's incre­men­tal method, because it doesn't have the same impact as out­right divestment.
"It's big news when com­pa­nies divest," says Howie Hawkins, an activist based in Syra­cuse, New York, who was the Green Par­ty can­di­date for gov­er­nor in 2014. ​"When there's a share­hold­er res­o­lu­tion, you don't see that in the news, so it doesn't have the same polit­i­cal impact."
Alpern, of Clean Yield, believes that the urgency of address­ing cli­mate change means that ​"the time for polite con­ver­sa­tion [with the oil com­pa­nies] is over."
"We need them to turn on a dime," she says. ​"And all of their pro­nounce­ments are based on their premise that world demand for their prod­ucts will con­tin­ue increas­ing for sev­er­al decades. And none of them rec­og­nize that they will need to delay or not pro­duce the major­i­ty of their reserves.
"I rarely advo­cate for divest­ment, because it's often pos­si­ble to suc­ceed in encour­ag­ing incre­men­tal but mean­ing­ful improve­ments. But incre­men­tal change on this issue is no longer good enough."
For those who still believe in the pow­er of engag­ing with oil com­pa­nies, Alpern advo­cates near-divest­ment— own­ing just enough stock to file res­o­lu­tions and attend annu­al meetings.
That strat­e­gy like­ly will not score the vic­to­ries equal to the task of address­ing cli­mate change, and it is a fair ques­tion whether total divest­ment packs the most pow­er­ful punch. But advo­cates for share­hold­er activism see lit­tle ten­sion between the two cours­es. They ask: Giv­en the scale of the chal­lenges, why not use every option available?
"We're not the kind of activists who are just here to make noise," says ICCR's Berry. ​"And those activists are very impor­tant, let me say. But we are folks who do our home­work and just plug away and plug away. … It's not for every­body, but we think it's an impor­tant tool in a mul­ti­lat­er­al approach to chang­ing some of the world's most intractable problems.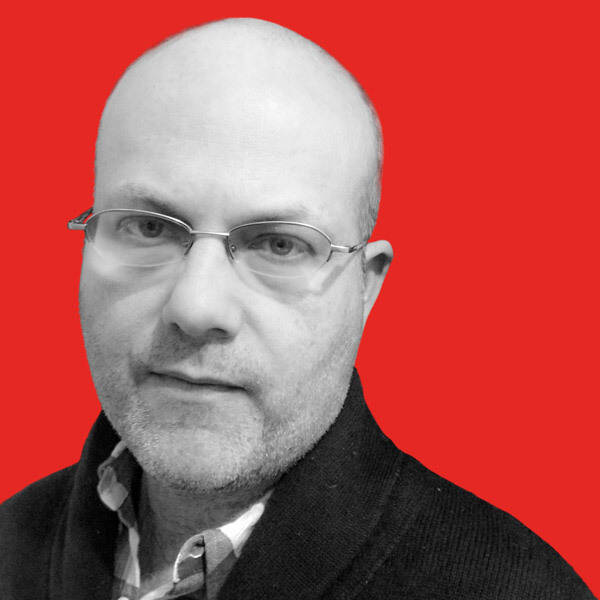 Theo Ander­son
is an In These Times con­tribut­ing writer. He has a Ph.D. in mod­ern U.S. his­to­ry from Yale and writes on the intel­lec­tu­al and reli­gious his­to­ry of con­ser­vatism and pro­gres­sivism in the Unit­ed States. Fol­low him on Twit­ter @Theoanderson
7
.