Socialism, Coming to a State Fair Near You
Give us funnel cake, but give us roses too.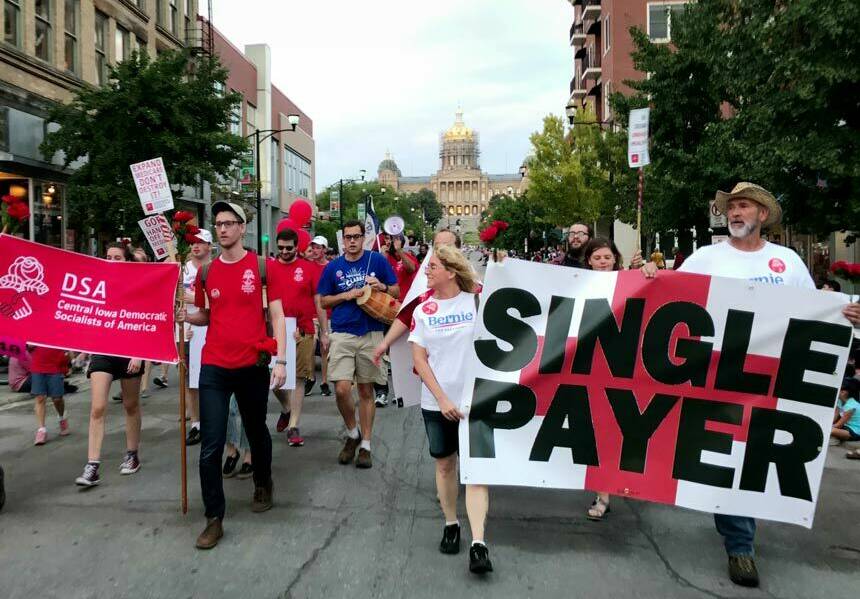 We wanted to make sure you didn't miss the announcement of our new Sustainer program. Once you've finished reading, take a moment to check out the new program, as well as all the benefits of becoming a Sustainer.

DES MOINES, IOWA — What do fried enchilada funnel cakes and democratic socialism have in common? Both made their debut this year at the Iowa State Fair, an annual tradition deeply embedded in American culture and politics. In the August 9 opening parade, amid floats advertising Iowa Catholic Radio and corn mazes, 30 Iowa socialists chanted, ​"How does single-payer pass? Unify the working class!"
"I think people around me distrust centralized power and the elites. They might not call that the 'ruling class,' but that's what it is."
Every four years, presidential hopefuls flock to the Iowa fairgrounds to test their messaging and prove their common touch. Things are quieter in off-years, so local Democratic Socialists of America (DSA) members decided to try an experiment. Why not use the event to test Iowans' appetite for socialism?
"We had no idea how people would react," says Christine Darr, secretary of Iowa's newly formed Dubuque DSA chapter. In fact, the socialists got a warm welcome, with many in the crowd cheering their calls for universal healthcare.
Since its launch in January, the Dubuque chapter has grown to about 40 members. It's one of four Iowa chapters that have sprung up since Donald Trump's victory. DSA even has a member running for a seat on Des Moines' non-partisan city council: Abshir Omar, 26, a Somali refugee.
He wouldn't be the state's first socialist to hold office. Prior to 1960, the Iowa branch of Eugene V. Debs' Socialist Party successfully elected candidates in at least eight cities. That included the city of Davenport, where voters pulled off an astonishing political revolution in the midst of the first Red Scare: In 1920, the mayor and five of eight city council members were open socialists. A socialist candidate for governor, George Peck, ran that year calling for publicly owned utilities and state insurance for industrial accidents, but the influence of Iowa socialists soon fizzled amidst infighting and a fresh wave of red-baiting.
It's these oft-forgotten histories that many are hoping to channel as they rebuild socialist organizations in the Midwest. ​"Lots of people don't know that Iowa has a populist history, even a socialist history," says Alex Kruse, 20, a new DSA member who hails from a union household in Dubuque and says he was ​"first drawn to Marxism in middle school."
DSA's membership numbers in the Midwest still lag behind the coasts, but the region has seen nine new DSA chapters form this year and 2,800 new members sign up online since the 2016 election.
That should debunk the notion that socialism can't play in Peoria, says Erika Paschold, 31, a member of a DSA chapter in Lincoln, Neb., established in April. ​"I'm really passionate about trying to connect Nebraska values to socialist values," says Paschold, who grew up on a farm outside Lincoln. ​"I think people around me distrust centralized power and the elites. They might not call that the ​'ruling class,' but that's what it is." The Lincoln chapter plans to organize around affordable housing issues.
In April, DSA member Dylan Parker won his bid for city council in Rock Island, Ill., just across the river from Davenport. Parker, a 28-year-old diesel mechanic who was born in Davenport and is well aware of its socialist history, says he ​"never shoved the s‑word down peoples' throats" while knocking on doors. But he didn't hide his politics, either, and campaigned on a proposal for publicly owned broadband internet — a plan reminiscent of the ​"sewer socialism" made famous in Milwaukee in the early 20th century. Municipally minded socialists sought to clean up the pollution caused by the Industrial Revolution and establish city control over water and power systems.
Parker says he doesn't mind this callback to the politics of waste disposal: ​"It's not the most glamorous name, but it's the substance that matters," he says. ​"The goal is to replace private ownership of services with democratic ownership."
Become a Sustainer
We surveyed thousands of readers and asked what they would like to see in a monthly giving program. Many of you expressed interest in magazine subscriptions, gift subscriptions, tote bags, events and books —and we've added all of those. Some of you said that cost was an issue, so we've kept our starting tier at just $5 a month—less than 17 cents a day.

Now, for the first time, we're offering three different levels of support, with unique rewards at each level, for you to choose from. Check out the new Sustainer program.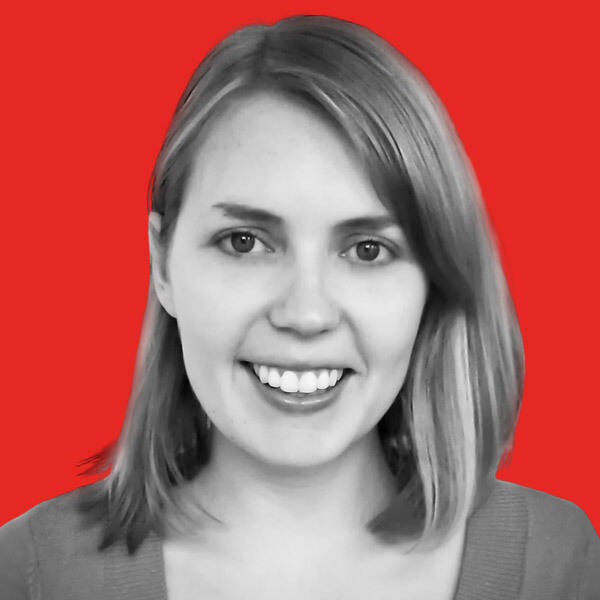 Rebecca Burns is an In These Times contributing editor and award-winning investigative reporter. Her work has appeared in Bloomberg, the Chicago Reader, ProPublica, The Intercept, and USA Today. Follow her on Twitter @rejburns.