Taming Wall Street Cowboys
A new advocacy group heads to Capitol Hill to counter financial industry lobbyists hungry for deregulation.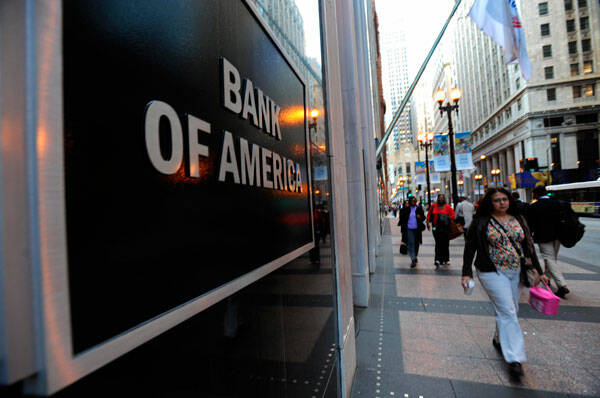 Even as the Wall Street crash continues to reverberate with widespread outsourcing, plant closings and soaring unemployment, the financial industry is unashamedly preparing a massive lobbying effort to retain as much of the deregulated pre-meltdown structure as possible.
Up until now, efforts to gain a measure of democratic control over the financial sector have been scattered and localized.
"It's a David-and-Goliath fight between the average American and the bankers," says Heather Booth, director of the newly formed Americans for Financial Reform (AFR) and a veteran leader of numerous national populist campaigns. ​"As serious as it is on healthcare, the lobbying and campaign contributions are even bigger on this effort, protecting the Wild West economy that has produced such an economic disaster for most citizens."
The richest one-tenth of one percent of Americans earned more in 2008 than the poorest 50 percent, according to Les Leopold's The Looting of America: How Wall Street's Game of Fantasy Finance Destroyed Our Jobs, Pensions, and Prosperity – and What We Can Do About It. The result of this growing inequity, says Booth, ​"has been the undermining of our industrial base, the undermining of unions and the shifting of social responsibility for needs like healthcare to the individual. And it's been fueled by a pay structure that rewards the CEOs for taking risks with our money."
Establishing accountability in the financial sector of the economy and restoring vitality to the nation's depleted manufacturing base are critical goals of AFR. ​"While the financial maneuvers of some groups behind the Wall Street meltdown were fraudulent, the whole financial sector is a virtually lawless area," Booth says.
Yet despite pumping in trillions of dollars to bail out banks and insurers, Main Street hasn't had its say on reshaping the financial sector's rules, Booth notes. Nomi Prins, a former Goldman Sachs managing director and author of the forthcoming It Takes A Pillage: Behind the Bonuses, Bailouts, and Backroom Deals from Washington to Wall Street, calculates that federal aid to the financial sector, coming from various agencies, has totaled $12.3 trillion thus far.
The powerlessness of Main Street Americans was reflected in a recent congressional vote to force banks and other mortgage-holders to accept court-determined levels of payment. Despite the overwhelming Democratic majority, the ​"cram-down" provision, which would have made it easier for hundreds of thousands to avoid foreclosure, was defeated thanks to the votes of 12 pro-bank Democrats. A stunned Sen. Dick Durbin (D-Ill.) exploded, ​"The banks – hard to believe in a time when we're facing a banking crisis that many of the banks created – are still the most powerful lobby on Capitol Hill. And they frankly own the place."
Up until now, efforts to gain a measure of democratic control over the financial sector have been scattered and localized, responding to different aspects of the bank-induced crisis. Booth hopes that AFR can provide the sort of loud, unified voice needed to call for transparency and accountability in the financial bailout.
To counter the immense power of the finance industry, AFR is now mobilizing on multiple levels, from Capitol Hill to neighborhoods decimated by factory shutdowns and home foreclosures. One level involves pushing for an official panel with subpoena powers to examine the roots of the Wall Street meltdown, much like the Senate investigation of the 1929 financial disaster led by chief counsel Ferdinand Pecora. Provisions for such a commission have already been passed, but the details – and the extent to which it will be given any clout – remain unclear.
To ensure that the new commission has teeth, AFR has been working with Harvard law professor Elizabeth Warren, Chair of the Congressional Oversight Panel for Economic Stabilization, and Deputy Chair Damon Silvers, along with economists Joseph Stiglitz and Robert Kuttner. AFR has also assembled a coalition of more than 200 grassroots organizations and D.C.-based lobbying groups. ​"Our aim is to encourage grassroots action across the country, across various approaches and across different parts of the issues," says Booth. ​"We're looking at about 20 issue areas, from executive pay to the credit agencies that vouched for toxic derivatives."
But for the present, AFR has four very clear priorities:
Renegotiate mortgages to prevent foreclosures and keep people in their homes.
Support a strong Consumer Financial Protection Agency that will scrutinize the entire banking industry.
Regulate ​"shadow markets," where financial transactions occur without any oversight.
Democratize the Federal Reserve, which now essentially functions as a quasi-private bank despite the vast public power it commands.
Public polling has shown enormous disenchantment with policies of financial deregulation, banks in general and Wall Street in particular, so AFR expects to have public sentiment on its side. ​"It's a crazy situation…that if you buy a toxic toaster, you have the Consumer Product Safety Commission to protect you from harm," says Booth. ​"But there's nothing to protect us from toxic loans."
GET INVOLVED:
Americans for Financial Reform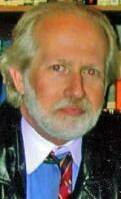 Roger Bybee

is a Milwaukee-based freelance writer and University of Illinois visiting professor in Labor Education. Roger's work has appeared in numerous national publications, including

Z

magazine,

Dollars

&

Sense, The Progressive, Progressive Populist, Huffington Post, The American Prospect, Yes!

and

Foreign Policy in Focus

. More of his work can be found at

zcom​mu​ni​ca​tions​.org/​z​s​p​a​c​e​/​r​o​g​e​r​d​bybee

.