The Blair Mountain Project
Activists want to protect the site of a deadly labor struggle—and stop mountaintop removal coal mining.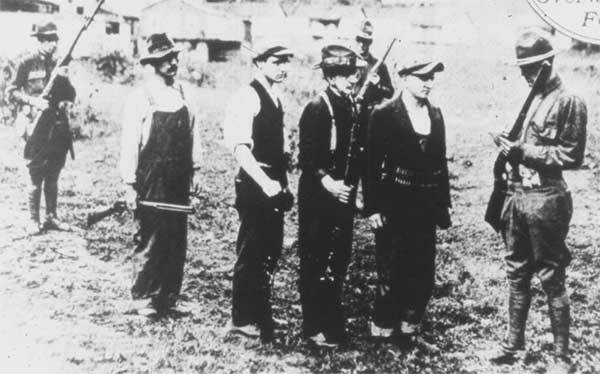 We wanted to make sure you didn't miss the announcement of our new Sustainer program. Once you've finished reading, take a moment to check out the new program, as well as all the benefits of becoming a Sustainer.

From his trailer home in the old coal camp of Sunbeam, W.Va., Kenny King has been working for the past two decades to preserve nearby Blair Mountain in Logan County. He wants it listed on the National Register of Historic Places and, ultimately, protected as a national historic park.
What's so important about a mountain most Americans have never heard of?
"It's part of our heritage, our history," King says. ​"It was [the site of] the biggest armed insurrection since the Civil War." In the summer of 1921, 10,000 coal miners – including King's grandfather– fought a private force of strikebreakers supported by mine bosses for nine days for the right to join the United Mine Workers of America (UMWA). In August that year, miners – incensed by the murder of some of their supporters earlier that month and the mass firings of pro-union miners – marched about 50 miles from the town of Marmet, near Charleston, the capital, to Blair Mountain. They were met by an anti-union sheriff supported by a private security force. More than 100 people – mostly miners – lost their lives before federal troops arrived.
According to a historian's account on the Friends of Blair Mountain website, ​"The U.S. Army and Air Corps ultimately crushed the rebellion without firing a shot. The union surrendered rather than fire upon American soldiers, making clear their patriotism." Although the coalfields weren't organized until the 1930s, when, helped by the Roosevelt administration, the UMWA welcomed most miners into its ranks, the Battle of Blair Mountain became a rallying cry for labor as it fought to organize workers in all major industries.
"I want to preserve the history and the legacy of all those guys who were fighting," King says. The biggest threat to his dream is mountaintop removal (MTR) mining, which would literally blast apart the mountain. He says two mining companies – Arch Coal and Massey Energy – have applied for up to six permits, and already been granted others, to begin operations on the former battlefield. ​"There's one active [MTR site] moving closer to the battlefield," King says, ​"There's another the state … has already approved that will completely wipe out the southern end of the battlefield."
On June 6, labor and environmental activists will begin a five-day march from Marmet to Blair Mountain to commemorate the 90th anniversary of the miners' rebellion. They'll call for the permanent protection of the mountain, an end to MTR and strengthening labor rights and sustainable job creation.
King says many of the groups supporting the march were involved in last September's Appalachia Rising events in Washington, D.C., during which activists demanded an end to MTR. That's a problem for the union most closely associated with Blair Mountain: UMWA, which supports MTR. ​"The UMWA absolutely supports the designation of Blair Mountain as a national historic site," UMWA Communications Director Phil Smith said via e‑mail. ​"We believe the focus of preservation efforts at Blair Mountain should be the … story of corporate excess and greed… [The mountain] should be remembered for reasons that bring all people who live in southern West Virginia together, not drive them apart. In many respects, this march serves the latter purpose."
After reading Smith's comments, King remarks, ​"All they do is come out with these statements saying they support the nomination, but there's never been any real action taken." He says that the UMWA isn't trying to stop Blair Mountain from being destroyed because it hopes to unionize those worksites.
King says he's happy to have the support of 60 national and regional environmental groups (including 350​.org, Rainforest Action Network and Appalachian Voices) and that organizers are also reaching out to labor unions across the country to join the march. They expect 400 marchers and up to 1,000 people at the rally on June 11. As of May 5, the West Virginia AFL-CIO is backing it, along with a number of locals around the state.
In nearby Raleigh County, Debbie Jarrell, the daughter and granddaughter of coal miners and an anti-mountaintop removal activist, is helping to spread the word about the march. She condemns the way coal companies have treated the mountains and the local residents, including miners.
"They like to blame environmentalists and the regulations for the decline of the labor force in the mining industry, when in fact the coal companies themselves are responsible for that because mountaintop removal or strip mining employs far less people," Jarrell says. ​"It's really affecting a lot of working-class people [by] eliminating living-wage jobs."
Become a Sustainer
We surveyed thousands of readers and asked what they would like to see in a monthly giving program. Many of you expressed interest in magazine subscriptions, gift subscriptions, tote bags, events and books —and we've added all of those. Some of you said that cost was an issue, so we've kept our starting tier at just $5 a month—less than 17 cents a day.

Now, for the first time, we're offering three different levels of support, with unique rewards at each level, for you to choose from. Check out the new Sustainer program.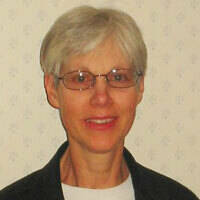 Melinda Tuhus
is an independent journalist with
25
years of experience in print and radio, including
In These Times, The New York Times
, Free Speech Radio News and public radio stations.