The Blair Mountain Project
Activists want to protect the site of a deadly labor struggle—and stop mountaintop removal coal mining.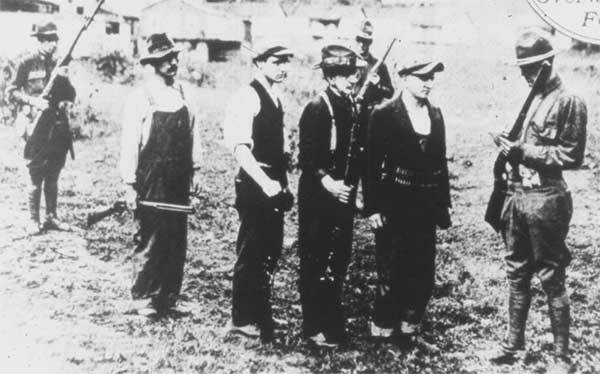 From his trail­er home in the old coal camp of Sun­beam, W.Va., Ken­ny King has been work­ing for the past two decades to pre­serve near­by Blair Moun­tain in Logan Coun­ty. He wants it list­ed on the Nation­al Reg­is­ter of His­toric Places and, ulti­mate­ly, pro­tect­ed as a nation­al his­toric park.
What's so impor­tant about a moun­tain most Amer­i­cans have nev­er heard of?
"It's part of our her­itage, our his­to­ry," King says. ​"It was [the site of] the biggest armed insur­rec­tion since the Civ­il War." In the sum­mer of 1921, 10,000 coal min­ers – includ­ing King's grand­fa­ther– fought a pri­vate force of strike­break­ers sup­port­ed by mine boss­es for nine days for the right to join the Unit­ed Mine Work­ers of Amer­i­ca (UMWA). In August that year, min­ers – incensed by the mur­der of some of their sup­port­ers ear­li­er that month and the mass fir­ings of pro-union min­ers – marched about 50 miles from the town of Marmet, near Charleston, the cap­i­tal, to Blair Moun­tain. They were met by an anti-union sher­iff sup­port­ed by a pri­vate secu­ri­ty force. More than 100 peo­ple – most­ly min­ers – lost their lives before fed­er­al troops arrived.
Accord­ing to a historian's account on the Friends of Blair Moun­tain web­site, ​"The U.S. Army and Air Corps ulti­mate­ly crushed the rebel­lion with­out fir­ing a shot. The union sur­ren­dered rather than fire upon Amer­i­can sol­diers, mak­ing clear their patri­o­tism." Although the coal­fields weren't orga­nized until the 1930s, when, helped by the Roo­sevelt admin­is­tra­tion, the UMWA wel­comed most min­ers into its ranks, the Bat­tle of Blair Moun­tain became a ral­ly­ing cry for labor as it fought to orga­nize work­ers in all major industries.
"I want to pre­serve the his­to­ry and the lega­cy of all those guys who were fight­ing," King says. The biggest threat to his dream is moun­tain­top removal (MTR) min­ing, which would lit­er­al­ly blast apart the moun­tain. He says two min­ing com­pa­nies – Arch Coal and Massey Ener­gy – have applied for up to six per­mits, and already been grant­ed oth­ers, to begin oper­a­tions on the for­mer bat­tle­field. ​"There's one active [MTR site] mov­ing clos­er to the bat­tle­field," King says, ​"There's anoth­er the state … has already approved that will com­plete­ly wipe out the south­ern end of the battlefield."
On June 6, labor and envi­ron­men­tal activists will begin a five-day march from Marmet to Blair Moun­tain to com­mem­o­rate the 90th anniver­sary of the min­ers' rebel­lion. They'll call for the per­ma­nent pro­tec­tion of the moun­tain, an end to MTR and strength­en­ing labor rights and sus­tain­able job creation.
King says many of the groups sup­port­ing the march were involved in last September's Appalachia Ris­ing events in Wash­ing­ton, D.C., dur­ing which activists demand­ed an end to MTR. That's a prob­lem for the union most close­ly asso­ci­at­ed with Blair Moun­tain: UMWA, which sup­ports MTR. ​"The UMWA absolute­ly sup­ports the des­ig­na­tion of Blair Moun­tain as a nation­al his­toric site," UMWA Com­mu­ni­ca­tions Direc­tor Phil Smith said via e‑mail. ​"We believe the focus of preser­va­tion efforts at Blair Moun­tain should be the … sto­ry of cor­po­rate excess and greed… [The moun­tain] should be remem­bered for rea­sons that bring all peo­ple who live in south­ern West Vir­ginia togeth­er, not dri­ve them apart. In many respects, this march serves the lat­ter purpose."
After read­ing Smith's com­ments, King remarks, ​"All they do is come out with these state­ments say­ing they sup­port the nom­i­na­tion, but there's nev­er been any real action tak­en." He says that the UMWA isn't try­ing to stop Blair Moun­tain from being destroyed because it hopes to union­ize those worksites.
King says he's hap­py to have the sup­port of 60 nation­al and region­al envi­ron­men­tal groups (includ­ing 350​.org, Rain­for­est Action Net­work and Appalachi­an Voic­es) and that orga­niz­ers are also reach­ing out to labor unions across the coun­try to join the march. They expect 400 marchers and up to 1,000 peo­ple at the ral­ly on June 11. As of May 5, the West Vir­ginia AFL-CIO is back­ing it, along with a num­ber of locals around the state.
In near­by Raleigh Coun­ty, Deb­bie Jar­rell, the daugh­ter and grand­daugh­ter of coal min­ers and an anti-moun­tain­top removal activist, is help­ing to spread the word about the march. She con­demns the way coal com­pa­nies have treat­ed the moun­tains and the local res­i­dents, includ­ing miners.
"They like to blame envi­ron­men­tal­ists and the reg­u­la­tions for the decline of the labor force in the min­ing indus­try, when in fact the coal com­pa­nies them­selves are respon­si­ble for that because moun­tain­top removal or strip min­ing employs far less peo­ple," Jar­rell says. ​"It's real­ly affect­ing a lot of work­ing-class peo­ple [by] elim­i­nat­ing liv­ing-wage jobs."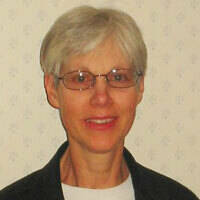 Melin­da Tuhus
is an inde­pen­dent jour­nal­ist with
25
years of expe­ri­ence in print and radio, includ­ing
In These Times, The New York Times
, Free Speech Radio News and pub­lic radio stations.