The GOP Parties Like It's 1984
The script of the Republican National Convention reads like a Rambo reboot, with Democrats as the villains.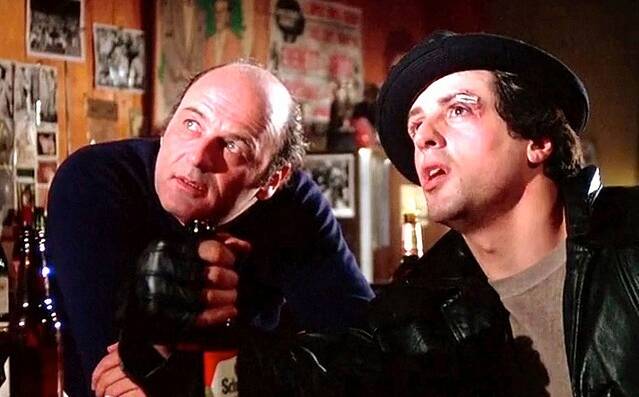 The GOP may dis­dain the lib­er­al Hol­ly­wood elite, but it sure has learned the Hol­ly­wood art of the sequel. The first night of the Repub­li­can con­ven­tion played out like a new chap­ter in an unbe­liev­ably old movie fran­chise. It was as if the thir­ti­eth Ram­bo or Rocky had just been released, and we were sup­posed to be riv­et­ed by the same old formula.
Republicans are stranded deep in hostile territory. The odds are stacked against them. Desperate times call for desperate measures. They'll have to fight their way to freedom.
That's appro­pri­ate, in a way, since the chart-top­ping top movie for the past cou­ple of weeks has been (unbe­liev­ably) a Sylvester Stal­lone sequel, The Expend­ables 2, in which the 66-year-old Stal­lone bud­dies up with some of the fresh­est young faces in the action/​adventure genre from three decades ago: Bruce Willis, Chuck Nor­ris, Dolph Lund­gren, Arnold Schwarzeneg­ger. The Rot­ten Toma­toes syn­op­sis describes the film thus­ly: ​"The Expend­ables are com­pelled to seek revenge in hos­tile ter­ri­to­ry where the odds are stacked against them."
That's the very same plot, actu­al­ly, that the Repub­li­can Par­ty has been nar­rat­ing for the past half cen­tu­ry, begin­ning with Bar­ry Gold­wa­ter but real­ly tak­ing hold and grip­ping the imag­i­na­tion of the base under Ronald Rea­gan (whose first career, not coin­ci­den­tal­ly, was in the movies). Repub­li­cans are strand­ed deep in hos­tile ter­ri­to­ry. The odds are stacked against them. Des­per­ate times call for des­per­ate mea­sures. They'll have to fight their way to freedom.
One goal of the evening was to spot­light the new gen­er­a­tion of Repub­li­can lead­ers who will grease up and take the lead in this fight, most notably Ted Cruz and Nik­ki Haley. Cruz recent­ly won the Sen­ate pri­ma­ry in Texas and will almost cer­tain­ly win his con­test in Novem­ber. Haley is the gov­er­nor of South Carolina.
Back in 1984, the task for these Tea Par­ty types was a lit­tle eas­i­er. They got all worked up about the fed­er­al gov­ern­ment, of course, but back then there was also the Sovi­et Union to hyper­ven­ti­late about — the evil empire, as Rea­gan called it, which back in the mid-80s, before things fell apart, still seemed like a glob­al force to be reck­oned with, and indeed a threat to free­dom every­where. You'll per­haps remem­ber the mileage that Stal­lone got out of that premise in one of those Rocky movies, where Dolph Lund­gren, play­ing the part of Russ­ian box­er Ivan Dra­go, looks at Rocky with that heart-of-stone glare and says ​"I must break you." But what Dra­go doesn't real­ize is that Rocky, prepar­ing for this moth­er of all bat­tles, has been holed away for some months at his train­ing camp tucked away deep in the Russ­ian coun­try­side, where he throws logs, climbs moun­tains and pulls a sleigh, all of which allows his ass-kick­ing self to with­stand the beat­ing that Dra­go deliv­ers ear­ly in the fight, and to tri­umph in the final round.
Yeah, those were the days. The Sovi­ets were a vil­lain you could real­ly throw a log at.
Now, all these years lat­er, there's just the one ene­my left — a not-so-sexy but still ser­vice­able foe — the anti-God, anti-gun, job-killing, Amer­i­ca-hat­ing Democrats.
Cruz began by offer­ing that he want­ed to tell us ​"a love sto­ry," which sound­ed kind of pleas­ant and inter­est­ing at first but then turned out to be not very pleas­ant or inter­est­ing at all. It was a love sto­ry about free­dom. I think you might know how it turns out. Amer­i­ca is about all free­dom. So is the Repub­li­can Par­ty. That's why Ted Cruz loves Amer­i­ca and the GOP. What he doesn't love are Democ­rats, who don't like or appre­ci­ate free­dom, and who in fact will do every­thing in their pow­er to crush free­dom. The com­ing elec­tion, Cruz believes, presents ​"a stark choice" between gov­ern­ment con­trol of the econ­o­my and explod­ing debt or a return to free mar­kets and lib­er­ty. And the Oba­ma admin­is­tra­tion, in case you hadn't heard, ​"has waged a war on small business."
Lock and load, geezers. It's Red Dawn redux. They're com­ing for the freedoms!
For her part, Haley relat­ed how South Car­oli­na had real­ly put the mean old fed­er­al gov­ern­ment in its place when the Nation­al Labor Rela­tions Board sued the Boe­ing cor­po­ra­tion for open­ing a pro­duc­tion line for one its air­planes in the state. Unions saw the move of jobs to South Car­oli­na, a state that is dis­tinct­ly unfriend­ly to orga­nized labor, as pay­back for strikes in Boeing's man­u­fac­tur­ing cen­ters in the state of Wash­ing­ton. Boe­ing and the union that ini­ti­at­ed the suit even­tu­al­ly worked things out on their own, agree­ing that Boeing's newest air­plane will be built by union­ized work­ers in Wash­ing­ton. Haley, how­ev­er, wasn't shy about claim­ing a deci­sive role for South Car­oli­na in this bat­tle. ​"We got loud," she said. ​"We're fighters."
Of course, it wouldn't be a gath­er­ing of free­dom-fight­ing ​'80s throw­backs with­out a reprise of Lee Greenwood's ​"God Bless the U.S.A.," with its rous­ing and rhyming chorus:
​"And I'm proud to be an Amer­i­can, where at least I know I'm free. And I won't for­get the men who died, who gave that right to me. And I glad­ly stand up, next to you and defend her still today. ​'Cause there ain't no doubt I love this land, God bless the U.S.A."
This time a man wear­ing a beret did the hon­ors. He was announced as a win­ner of the ​"America's Got Tal­ent" con­test, and you can rest assured that despite the French fla­vor of his hat, once you see him belt out that final ​"ain't no doubt I love this land," you will nev­er, ever be inclined to doubt whether that man loves him some good old U.S. of A.
The Oak Ridge Boys also took the stage to announce that this coun­try real­ly needs more God in its pub­lic life, and then to lead the audi­ence in singing ​"Amaz­ing Grace." One of them looked for all the world like Moses come down from the moun­tain, wear­ing sunglasses.
So the first night of the GOP con­ven­tion did a real­ly bang-up job of appeal­ing to over-40, real­ly reli­gious­ly white peo­ple who believe that their free­doms are under attack – with free­dom defined as noth­ing more than the absence of gov­ern­ment inter­fer­ence. But if the GOP is seri­ous about under­stand­ing why, as a poll recent­ly found, Mitt Rom­ney attracts exact­ly zero per­cent of the African-Amer­i­can vote, it might want to think about what free­dom actu­al­ly means, and whether it real­ly is noth­ing more than an absence of government.
Cruz's speech offered a good place to start. To his cred­it, Cruz cit­ed Mar­tin Luther King as a gen­uine Amer­i­can hero. But why was he a hero? Exact­ly what kind of free­dom did King fight for? Not free­dom from gov­ern­ment coer­cion, cer­tain­ly. And King's fight tran­scend­ed even the racial oppres­sion that was its most imme­di­ate focus. Toward the end of his life, as is well known, he increas­ing­ly engaged the bat­tle against sys­temic pover­ty and eco­nom­ic oppres­sion that are endem­ic to free-mar­ket economics.
Repub­li­cans insist that indi­vid­ual ini­tia­tive is always the solu­tion to any such oppres­sion and that we achieve eco­nom­ic free­dom through hard work and strength of char­ac­ter. And sure­ly there is some truth in that answer. But isn't it true — as it was true in the civ­il rights move­ment, and in wartime, and in the space pro­gram, and so many of the oth­er projects that the nation is just­ly proud of — that we achieve anoth­er dimen­sion of free­dom through sol­i­dar­i­ty and coop­er­a­tive effort?
Repub­li­cans are a long way from being will­ing to engage those kinds of ques­tions, of course, and in Tam­pa the most rad­i­cal­ly sim­plis­tic and nar­row def­i­n­i­tion of free­dom pre­vailed. What young peo­ple made of the whole spec­ta­cle — and what Repub­li­cans think the appeal might be for any­one who doesn't remem­ber the ​'80s — is hard to imagine.
It's like the par­ents of those young peo­ple are stuck in per­ma­nent ado­les­cence, and have gath­ered down in Flori­da, where they used to go for spring break three decades ago, to relive their youth, and sing and sway and get all weepy about the songs that were pop­u­lar back then, and rage against the man, which isn't par­ents or teach­ers any­more but rather the fed­er­al gov­ern­ment. They're like the aging heroes of The Expend­ables fran­chise, savor­ing one last moment in the sun, gear­ing up for that one last free­dom-fight­ing mis­sion, before demo­graph­ic real­i­ty over­whelms them and ren­ders this intense­ly old, white and fun­da­men­tal­ist ver­sion of the GOP no longer polit­i­cal­ly viable.
It's all a lit­tle sad, real­ly, when it isn't maddening.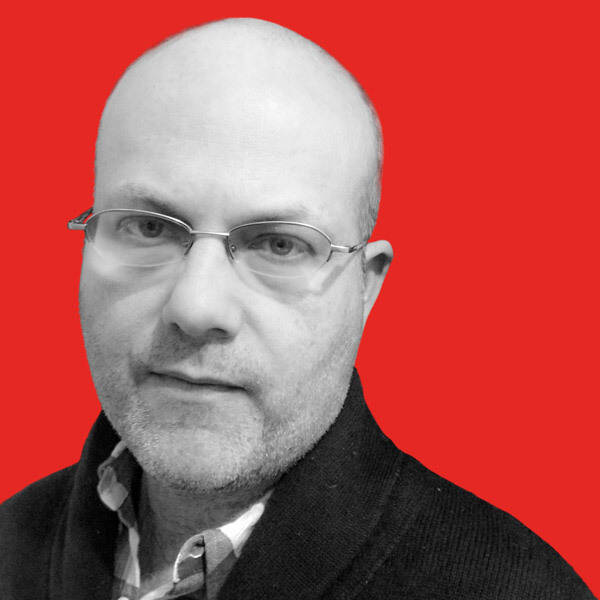 Theo Ander­son
is an In These Times con­tribut­ing writer. He has a Ph.D. in mod­ern U.S. his­to­ry from Yale and writes on the intel­lec­tu­al and reli­gious his­to­ry of con­ser­vatism and pro­gres­sivism in the Unit­ed States. Fol­low him on Twit­ter @Theoanderson
7
.