For pro­gres­sives, the only sen­si­ble way to approach Byron York's new book is by giv­ing it ​"the Wash­ing­ton read" — index first — to find the names of your friends and allies. It's like crack­ing open a high school year­book, except the home­com­ing king is George Soros.
Unfor­tu­nate­ly, The Vast Left Wing Con­spir­a­cy isn't near­ly as enjoy­able when read from page one. York, the White House cor­re­spon­dent for the Nation­al Review, promis­es ​"the untold sto­ry" of ​"the biggest, rich­est and best-orga­nized move­ment in Amer­i­can polit­i­cal his­to­ry." But, alas, the con­spir­a­cy is nei­ther as vast nor as cun­ning as advertised.
This breath­less bit of reportage goes ​"behind-the-scenes" to ​"the Chi­nese restau­rant where MoveOn was born" and ​"the Wash­ing­ton restau­rant where Demo­c­ra­t­ic oper­a­tives hatch their plans." In between meals, York takes in a few flicks by Michael Moore and Robert Green­wald, and uncov­ers a plot hatched by EMILY's List, Al Franken and a mot­ley crew of ​"anti-Bush" blog­gers ​"to bring down the pres­i­dent" by — gasp! — vot­ing against him.
York's capa­ble of qual­i­ty jour­nal­ism, such as his sym­pa­thet­ic but seri­ous arti­cle on the down­fall of the Amer­i­can Spec­ta­tor in the Novem­ber 2001 Atlantic Month­ly. So it's regret­table that The Vast Left Wing Con­spir­a­cy is rid­dled with slop­py analy­sis, fuzzy sta­tis­tics and con­ve­nient straw men because the left could ben­e­fit from a seri­ous cri­tique by the oth­er side. Rather than punc­tur­ing pre­con­ceived notions or explor­ing whether the ​"anti-Bush" cabal's inno­va­tions tru­ly rep­re­sent a sea-change in Amer­i­can pol­i­tics, York resorts to the all-too-easy por­tray­al of his polit­i­cal oppo­nents as a ​"delu­sion­al" band of ​"extrem­ist" wingnuts. York's plan of attack is death by a thou­sand cuts — using pet­ty nit­pick­ing, mis­lead­ing quotes and rhetor­i­cal sleight-of-hand to por­tray the left as a jun­ta of out-of-touch elites.
For instance, York paints MoveOn as part of the ​"peacenik" fringe for dar­ing to ques­tion the bomb­ing of Afghanistan and inva­sion of Iraq. (Warn­ings that, in hind­sight, look awful­ly pre­scient with both Osama and the WMDs still at large.) York says the group has done lit­tle more than ​"con­nect a bunch of peo­ple who already agreed with each oth­er." He means it as an insult. But one could say the same thing is the very def­i­n­i­tion of move­ment-build­ing. After all, before MoveOn, mil­lions of peo­ple didn't have a vehi­cle for their polit­i­cal views and hadn't got­ten involved in elec­toral pol­i­tics, made a cam­paign dona­tion or called their mem­ber of Con­gress. But York insists that MoveOn mis­takes its rapid mem­ber­ship growth — the envy of almost every inter­est group in Wash­ing­ton, left or right — for a gen­uine polit­i­cal move­ment. ​"As it became more suc­cess­ful and bet­ter known," he writes, ​"MoveOn's list of mem­bers grew to about 2.5 mil­lion peo­ple. It was an impres­sive num­ber, but not that impres­sive com­pared with the votes one need­ed to be elect­ed president."
Which is sort of like say­ing, sure, Moore made the most suc­cess­ful doc­u­men­tary of all time, but it doesn't mat­ter because more peo­ple saw Spi­der Man 2. Oh wait, York says that.
In a bizarre chap­ter devot­ed to debunk­ing the notion that Fahren­heit 9⁄11 was tru­ly a nation­wide hit, York is enraged that Moore's fans packed the the­aters on open­ing week­end in a devi­ous scheme ​"to cre­ate the sense that the movie was a phe­nom­e­non sweep­ing the coun­try." Not so, says York, who spends five pages on a series of charts show­ing that the film did bet­ter in Blue states than Red ones. Of course, the sta­tis­tics don't dis­prove Moore's box-office records or deny his suc­cess of get­ting played in mul­ti­plex­es every­where. It mere­ly shows, unsur­pris­ing­ly, that Fahren­heit 9⁄11 did bet­ter in Seat­tle than Dal­las. (The real shock­er is York's rev­e­la­tion that Karl Rove watched Fahren­heit 9⁄11 on a boot­leg DVD. Call the MPAA!)
And on he goes, using the same type of dis­tort­ed com­par­isons to impugn Robert Green­wald, direc­tor of the best-sell­ing, low-bud­get doc­u­men­taries Out­foxed and Uncov­ered, who's dis­missed because he ​"didn't change the polit­i­cal cli­mate and influ­ence the pres­i­den­tial race in a land of 120 mil­lion vot­ers." Air America's Franken is mocked for being ​"too sen­si­tive" about being mis­quot­ed. And he claims the Cen­ter for Amer­i­can Progress is a ​"talk­ing points fac­to­ry" rather than a real think tank like the Her­itage Foun­da­tion. He proves this by reprint­ing pages of head­lines from The Progress Report e‑newsletter and com­par­ing them to the bor­ing titles of Her­itage doc­u­ments. Case closed.
York does raise legit­i­mate points about the ques­tion­able account­ing meth­ods of 527s like Amer­i­cans Com­ing Togeth­er. And he calls out for­mer cam­paign finance reformer George Soros, cor­rect­ly sum­ming up Soros' claim to be oper­at­ing in the ​"com­mon inter­est" as lit­tle more than ​"they're bad because I say they're bad, while I am good because I say I am good."
No one, even with the best inten­tions, can pour $27 mil­lion into a polit­i­cal cam­paign with­out undue influ­ence. There should be seri­ous con­cerns about whether the left can build a viable grass­roots move­ment if it's behold­en to the whims of a few rich indi­vid­u­als. But York only milks this dilem­ma to por­tray the entire left as a band of Hamp­ton-sum­mer­ing socialites. Plus, it's hard to take him seri­ous­ly as a cam­paign finance reform advo­cate when he ignores the dubi­ous activ­i­ties of his own par­ty — with their Swift Boat Vet­er­ans and big-mon­ey bundling Rangers and Pioneers.
In fact, com­plete­ly miss­ing from the book is any detailed com­par­i­son or exam­i­na­tion of the right. This is a fatal flaw giv­en that the most promis­ing ele­ments of the ​"Vast Left Wing Con­spir­a­cy" are explic­it­ly mod­eled on the suc­cess­ful tac­tics of the right (which, once upon a time, stole them from the left — but that's anoth­er sto­ry). After 25 years of being steam­rolled, pro­gres­sives are final­ly awak­en­ing to the need to build infra­struc­ture, nur­ture intel­lec­tu­als, work out­side the Demo­c­ra­t­ic Par­ty with­out aban­don­ing it, invest in its own media and take advan­tage of new tech­nol­o­gy. But you can't dupli­cate decades of work in just 18 months.
York claims that the Vast Left Wing Con­spir­a­cy failed to defeat George W. Bush because they resided ​"on the fringes of Amer­i­can polit­i­cal life, even though they thought they were near the mid­dle." He con­cludes: ​"One could have a large fol­low­ing — say 2 or 3 mil­lion peo­ple — and still be firm­ly on the fringes. But it doesn't look that way from the inside. If you are run­ning a Web site or an advo­ca­cy group, the sheer size of your mem­ber­ship … might con­vince you that your influ­ence is enormous."
But York miss­es the big pic­ture. Polit­i­cal change in this coun­try doesn't come from the cen­ter. The ener­gy, ideas and inno­va­tion orig­i­nate at the fringes — right or left. Can a well-orga­nized group of ​"extrem­ists" shift the cen­ter of polit­i­cal debate and seize pow­er? Well, it has hap­pened before.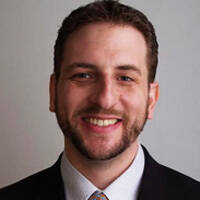 Craig Aaron
is senior pro­gram direc­tor of the nation­al media reform group
Free Press
and a for­mer man­ag­ing edi­tor of
In These Times
.