The Presidents' War(s)
Once again, Congress abdicates to the president on an unwinnable war.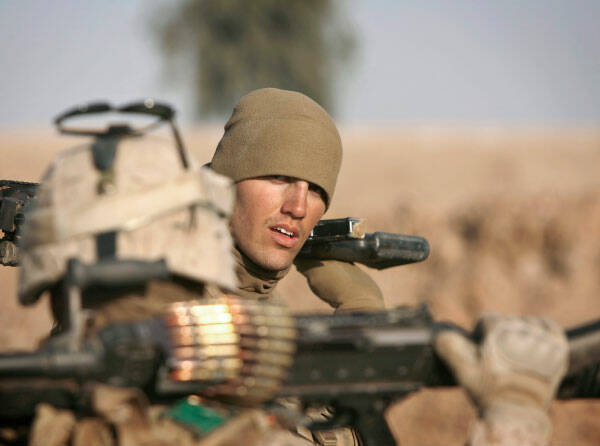 The year-long debate over health­care reform leg­is­la­tion pro­duced a tidal wave of crit­i­cism of the ​"dys­func­tion­al" Amer­i­can Con­gress. Almost every­one agreed that the law­mak­ing process was dam­aged by exces­sive par­ti­san­ship, overuse of minor­i­ty fil­i­busters and back­room dealings.
Yet last year, Pres­i­dent Barack Oba­ma decid­ed to dis­patch addi­tion­al troops to Afghanistan (21,000 in March and 30,000 in Decem­ber), bring­ing the total to 100,000 by the end of this year – with no con­gres­sion­al debate or leg­isla­tive guid­ance. But hard­ly any­one has com­plained about this exam­ple of con­gres­sion­al ​"dys­func­tion," even as U.S. fatal­i­ties since 2001 approach 1,000 (about 400 under Oba­ma) and the finan­cial bur­den has risen to more than $100 bil­lion for this fis­cal year alone.
This silence is amaz­ing since past admin­is­tra­tions act­ing with­out con­gres­sion­al input made huge mis­takes in America's last big wars – mis­takes that proved dev­as­tat­ing to the par­ties in pow­er. Both Democ­rats and Repub­li­cans have acknowl­edged that the inter­ven­tions in Viet­nam and Iraq were either mis­con­ceived or sig­nif­i­cant­ly mis­man­aged. And there is gen­er­al agree­ment that Con­gress should have test­ed flawed pol­i­cy assump­tions, held deci­sion-mak­ers more account­able and enlist­ed more sus­tained pub­lic sup­port for bet­ter policies.
One might have expect­ed cur­rent mem­bers of Con­gress to draw the appro­pri­ate lessons for Afghanistan. Instead, Con­gress has been reen­act­ing its per­for­mances from Viet­nam and Iraq. For exam­ple, dur­ing an exchange on the House floor in March, lead­ing Demo­c­ra­t­ic speak­ers empha­sized that Congress's autho­riza­tion of force against those involved in 9⁄11 was word­ed gen­er­al­ly enough to allow the Pres­i­dent to send tens of thou­sands of troops to Afghanistan eight-and-a-half years lat­er on a broad­er mis­sion. No one in the House seemed to recall the par­al­lel to Viet­nam when Pres­i­dent Lyn­don B. John­son used the Gulf of Tonkin Res­o­lu­tion to intim­i­date anoth­er Demo­c­ra­t­ic Con­gress into acqui­esc­ing to his esca­la­tion of the war.
Fail­ure to use intelligence
With the 1971 pub­li­ca­tion of the Pen­ta­gon Papers, which detailed U.S. deci­sion-mak­ing in Viet­nam, Con­gress and the pub­lic dis­cov­ered that the CIA and U.S. intel­li­gence com­mu­ni­ty had long been skep­ti­cal about the prospects for suc­cess in Viet­nam. Sen. J. William Ful­bright (D‑Ark.), then chair of the Sen­ate For­eign Rela­tions Com­mit­tee, had received leaked copies of the papers two years ear­li­er and asked the Nixon admin­is­tra­tion to declas­si­fy them. After repeat­ed rejec­tions, Ful­bright did noth­ing to mobi­lize con­gres­sion­al and pub­lic sup­port for nec­es­sary dis­clo­sure, there­by weak­en­ing the Demo­c­ra­t­ic Congress's abil­i­ty to raise ques­tions about Pres­i­dent Richard Nixon's policies.
Con­gress start­ed out more bold­ly in Iraq. In the fall of 2002, as a crit­i­cal vote on the use of force approached, the Sen­ate Intel­li­gence Com­mit­tee request­ed and received a Nation­al Intel­li­gence Esti­mate (NIE) regard­ing Iraq's pos­ses­sion of weapons of mass destruc­tion (WMD) – the prin­ci­pal ratio­nale for ​"régime change." A copy was made avail­able to all mem­bers of Con­gress, and the Com­mit­tee also extract­ed a declas­si­fied sum­ma­ry of ​"key judg­ments" that was open to the pub­lic. But then Con­gress dropped the ball. Rushed by the Bush admin­is­tra­tion and by Demo­c­ra­t­ic and Repub­li­can lead­ers (House Speak­er Den­nis Hastert (R‑Ill.), Minor­i­ty Leader Dick Gephardt (D‑Mo.), Sen­ate Major­i­ty Leader Tom Daschle (D‑S.D.), and Minor­i­ty Leader Trent Lott (R‑Miss.) ) to make deci­sions with­in days, Con­gress didn't take the time to review and dis­cuss the obvi­ous ana­lyt­i­cal weak­ness of the doc­u­ment – appar­ent even in the declas­si­fied ver­sion – that pur­port­ed to demon­strate the threat of Iraqi WMD to the Unit­ed States and its allies.
Afghanistan rep­re­sents a clear step back­ward. Accord­ing to sev­er­al peo­ple close to Con­gress who spoke on the con­di­tion of anonymi­ty, as late as March mem­bers of the key con­gres­sion­al for­eign pol­i­cy com­mit­tees deal­ing with for­eign affairs, intel­li­gence and defense had nei­ther request­ed nor received a NIE or com­pa­ra­ble broad intel­li­gence com­mu­ni­ty analy­sis of issues in Afghanistan. They there­fore denied them­selves what has always been a major resource of Con­gress in for­eign pol­i­cy: the abil­i­ty to com­pare intel­li­gence analy­sis with exec­u­tive branch pol­i­cy judg­ments. This fail­ure of Con­gress to demand – and of the Oba­ma admin­is­tra­tion to pro­vide – at least a par­tial­ly declas­si­fied NIE on Afghanistan stands in stark con­trast to the Bush administration's will­ing­ness to pub­licly release parts of NIEs on such sen­si­tive sub­jects as Iran, Iraq and terrorism.
Pol­i­cy divi­sions ignored
Both the Pen­ta­gon Papers and the his­to­ry of the Viet­nam War reveal a large gap between what some lead­ing John­son admin­is­tra­tion pol­i­cy­mak­ers – and even Vice Pres­i­dent Hubert Humphrey – actu­al­ly thought and what the admin­is­tra­tion told Con­gress and the pub­lic. Sim­i­lar­ly, dur­ing the Bush admin­is­tra­tion, Con­gress ignored State Depart­ment and mil­i­tary plan­ners' con­cerns about insta­bil­i­ty in post-inva­sion Iraq – at great cost to U.S. objec­tives. In both cas­es Con­gress failed to fer­ret out, eval­u­ate and respond to these inter­nal disagreements.
In the case of Afghanistan, Con­gress fum­bled a gold­en oppor­tu­ni­ty to assess U.S. Ambas­sador Karl Eikenberry's dis­sent from Obama's Dec. 1, 2009 deci­sion in favor of a U.S. mil­i­tary ​"surge." When news leaked of two Novem­ber cables from Eiken­ber­ry to Sec­re­tary of State Hillary Clin­ton ​"express­ing deep con­cerns about send­ing more U.S. troops to Afghanistan," one for­eign pol­i­cy com­mit­tee request­ed the clas­si­fied Eiken­ber­ry doc­u­ments, accord­ing to an informed source. The State Depart­ment respond­ed that the com­mit­tee need­ed to pro­vide iden­ti­fy­ing infor­ma­tion, includ­ing the exact num­bers of the cables. When these proved impos­si­ble to come by, the com­mit­tee qui­et­ly gave up. It nev­er con­sid­ered threat­en­ing to sub­poe­na the documents.
After Oba­ma announced his deci­sion to deploy an addi­tion­al 30,000−34,000 troops to sup­port a new coun­terin­sur­gency strat­e­gy, Eiken­ber­ry tes­ti­fied to the Sen­ate Armed Ser­vices Com­mit­tee that as a result of ​"refine­ment" and ​"clar­i­fi­ca­tion" he was now ​"100 per­cent sup­port­ive" of admin­is­tra­tion strat­e­gy. No one, nei­ther Democ­rats nor Repub­li­cans, pressed him to describe the basis of his report­ed reser­va­tions and how they were resolved.
In late Jan­u­ary, as Amer­i­can troops began to move into Afghanistan, the full text of the cables was leaked to the New York Times. It showed how fun­da­men­tal Eikenberry's cri­tique was and how much grist for pub­lic debate had been ignored.
Com­pared to oth­er U.S. pol­i­cy mak­ers, Eiken­ber­ry, who had pre­vi­ous­ly served as the U.S. and NATO mil­i­tary com­man­der in Afghanistan, had an unusu­al­ly deep expo­sure to the local environment.
In his cables to Clin­ton, Eiken­ber­ry com­plained about ​"unad­dressed vari­ables" in the administration's review of strat­e­gy. He appealed for a review that would con­sid­er the opin­ions of civil­ian and mil­i­tary ​"experts," includ­ing ​"bipar­ti­san polit­i­cal fig­ures." He request­ed ​"deep­er" con­sul­ta­tions with region­al and NATO allies. And he empha­sized that Afghan Pres­i­dent Hamid Karzai was ​"not an ade­quate strate­gic part­ner" because he ​"con­tin­ues to shun respon­si­bil­i­ty for any sov­er­eign burden."
Fur­ther, he said, ​"It strains creduli­ty to expect Karzai to change fun­da­men­tal­ly." Beyond Karzai, he con­clud­ed, ​"there is no polit­i­cal rul­ing class that pro­vides an over­ar­ch­ing nation­al iden­ti­ty." In addi­tion to ​"per­va­sive cor­rup­tion," the Karzai régime had ​"lit­tle or no polit­i­cal will or capac­i­ty to car­ry out basic tasks of gov­er­nance." In such cir­cum­stances, America's goal of ​"trans­fer­ring" coun­terin­sur­gency gains to Afghan author­i­ties risked leav­ing us with ​"no way to extri­cate our­selves" from Afghanistan.
The administration's review of the Afghanistan sit­u­a­tion, Eiken­ber­ry wrote, also failed to ade­quate­ly address Tal­iban insur­gent sanc­tu­ar­ies in Pak­istan; the dif­fi­cul­ties of cre­at­ing ade­quate Afghan secu­ri­ty forces in even five years; mil­i­tary-civ­il coor­di­na­tion prob­lems; the poten­tial for rec­on­cil­i­a­tion and inte­gra­tion; and ​"our nation­al will to bear the human and finan­cial costs over many years."
Even after the the ambassador's cri­tique was pub­lished in the New York Times, mem­bers of the key con­gres­sion­al com­mit­tees failed to voice any pub­lic reac­tion to this extra­or­di­nary assess­ment by the high­est rank­ing U.S. civil­ian on the ground. (Why, in the face of Eikenberry's advice, Oba­ma decid­ed to increase the num­ber of troops in Afghanistan to 100,000 remains to be explored.)
Cozy­ing up to the president
Dur­ing the Viet­nam War, lead­ing Demo­c­ra­t­ic Sen­a­tors com­mu­ni­cat­ed their deep con­cerns and dis­agree­ment with Viet­nam pol­i­cy to John­son in pri­vate. They were part of a Cold War-inspired cul­ture of con­gres­sion­al def­er­ence to the pres­i­dent on for­eign pol­i­cy. And clear­ly, they want­ed to avoid doing any­thing that might under­mine their par­ty leader's polit­i­cal standing.
Even­tu­al­ly, in 1973, the pub­lic reac­tion to the cumu­la­tive costs of the expand­ing Viet­nam War forced the Demo­c­ra­t­ic Con­gress to chal­lenge the Nixon admin­is­tra­tion, but by that time U.S. mil­i­tary forces had already left Vietnam.
Three decades lat­er, many Demo­c­ra­t­ic Sen­a­tors sup­pressed their doubts about allow­ing Bush to go to war against Iraq. They accept­ed at face val­ue the Repub­li­can administration's assur­ances, fre­quent­ly offered in pri­vate con­ver­sa­tions, that it would empha­size diplo­mat­ic approach­es to secur­ing alleged WMD in Iraq.
As with Viet­nam, the empha­sis on com­mu­ni­cat­ing with, rather than con­trol­ling, the pres­i­dent was viewed as both good pol­i­tics – the Demo­c­ra­t­ic major­i­ty feared Repub­li­can attacks on their ​"soft­ness" would hurt them in com­ing midterm elec­tions – and con­sis­tent with a half cen­tu­ry of giv­ing the pres­i­dent ​"the ben­e­fit of the doubt in for­eign pol­i­cy," as Sen­ate Major­i­ty Leader Daschle expressed it. When an Iraq civ­il war erupt­ed in 2005 and Amer­i­can casu­al­ties rose, Democ­rats and some Repub­li­cans tried to lim­it U.S. mil­i­tary involve­ment. But they were unable to over­come appeals to ​"sup­port our troops" and fil­i­busters by Sen­ate Republicans.
Prob­a­bly no Sen­a­tor is bet­ter informed about Afghanistan than Sen. John Ker­ry (D‑Mass.). His chair­man­ship of the weak­ened but still pres­ti­gious For­eign Rela­tions Com­mit­tee, sta­tus as a for­mer Demo­c­ra­t­ic Pres­i­den­tial nom­i­nee, and still-remem­bered denun­ci­a­tion of the Viet­nam War give him con­sid­er­able poten­tial polit­i­cal influ­ence on Afghanistan policy.
On Oct. 26, 2009, a month before Oba­ma decid­ed on the surge, Ker­ry (who had just had exten­sive dis­cus­sions with Eiken­ber­ry in Kab­ul and helped the admin­is­tra­tion secure Karzai's agree­ment to a runoff pres­i­den­tial con­test) warned that Com­mand­ing Gen­er­al Stan­ley McCrystal's 40,000-troop request and coun­terin­sur­gency plan ​"reach­es too far too fast." He said, ​"We do not yet have the crit­i­cal guar­an­tees of gov­er­nance and of devel­op­ment capac­i­ty … [and the] abil­i­ty to pro­duce effec­tive Afghan forces to part­ner with."
Yet when Oba­ma approved the essen­tials of McCrystal's plan with­out such guar­an­tees, Ker­ry declined to voice any reser­va­tions or to insist upon a com­mit­tee debate and vote. Accord­ing to press reports and inter­views, Ker­ry chose to rely instead on what an informed source called his ​"con­tin­u­ous" pri­vate con­ver­sa­tions with Oba­ma and admin­is­tra­tion offi­cials. He thought that his advice ​"con­tributed to more real­is­tic, achiev­able goals" and a recog­ni­tion that U.S. involve­ment ​"should not drag on for­ev­er." Even if this were true, it fell far short of Kerry's pre­vi­ous demands. (One is remind­ed here of Kerry's lamen­ta­tion two years after giv­ing Bush carte blanche to deal with Sad­dam Hus­sein: ​"I believed," he said.)
In the House, Democ­rats attempt­ed to pro­tect the pres­i­dent by refus­ing to voicetheir doubts or by mut­ing crit­i­cism. For exam­ple, only after the president's deci­sion to expand the war in Afghanistan did Rep. Howard Berman (D‑Calif.), the low-key but astute chair­man of the House For­eign Affairs Com­mit­tee, express a view that was sig­nif­i­cant­ly less opti­mistic than that of the admin­is­tra­tion. ​"I am keen­ly aware that even if we remain in Afghanistan, and here I want to empha­size this, there is no guar­an­tee we will pre­vail in this fight," he said in March.
One House insid­er was struck by the degree to which Demo­c­ra­t­ic crit­ics of the Afghan War expressed them­selves vehe­ment­ly in pri­vate meet­ings of the Demo­c­ra­t­ic Cau­cus, but soft­ened their oppo­si­tion in pub­lic hear­ings to pro­tect their president.
Democratic critics of the Afghan war expressed themselves vehemently in private meetings, but softened their opposition in public to protect their president.
The fail­ure to make law
While nei­ther the Sen­ate nor the House have held full-scale leg­isla­tive debates or votes on U.S. pol­i­cy in Afghanistan, con­gres­sion­al com­mit­tees did hold a num­ber of pub­lic hear­ings. But their val­ue was lim­it­ed by the com­mit­tees' unwill­ing­ness to assume their full leg­isla­tive roles. For exam­ple, for­eign trav­el by mem­bers of Con­gress and their staffs can fur­ther inde­pen­dent inquiry, as it has in places like the Philip­pines, El Sal­vador and South Africa. Yet leg­is­la­tors have meek­ly accept­ed increas­ing­ly strin­gent Defense Depart­ment restric­tions on con­gres­sion­al del­e­ga­tions in Afghanistan. Lim­it­ed to a sin­gle overnight stay in the coun­try per trip, mem­bers and staff tend to spend one day in meet­ings in Kab­ul with Amer­i­can and Afghan offi­cials and a sec­ond day with U.S. troops out­side the cap­i­tal. After that, no time is left for con­tacts with non-offi­cial Afghans, jour­nal­ists and researchers who could offer broad­er perspectives.
In addi­tion, com­mit­tee hear­ings pro­vide oppor­tu­ni­ties to learn from non­govern­men­tal experts with diverse views. Yet nei­ther the Sen­ate For­eign Rela­tions nor the House For­eign Affairs Com­mit­tee have request­ed tes­ti­mo­ny from the fore­most experts on Afghan pol­i­tics. The lat­ter include Gilles Dor­ronsoro (see ​"The Case for Nego­ti­a­tions," p. 14) of the Carnegie Endow­ment for Inter­na­tion­al Peace and Anto­nio Gius­tozzi of the Lon­don School of Eco­nom­ics – two aca­d­e­mics whose exten­sive writ­ings pro­vide detailed sup­port for many of Eikenberry's reservations.
Con­gres­sion­al staff reports can spur pub­lic dis­cus­sion by pro­vid­ing valu­able infor­ma­tion and analy­sis. Yet in the last two years the for­eign affairs com­mit­tees have pub­lished only a sin­gle staff report on Afghanistan – and that dealt with the U.S. counter-nar­cotics pro­gram. No com­mit­tees have tried to project the pos­si­ble finan­cial costs of the war. (Based on admin­is­tra­tion requests and par­tial analy­ses by the Con­gres­sion­al Bud­get Office and Con­gres­sion­al Research Ser­vice, these costs could eas­i­ly total $400 bil­lion over the next four fis­cal years – not count­ing tens of bil­lions more for ​"recon­sti­tu­tion" and ​"reset" of weapons, equip­ment and troop num­bers, med­ical and dis­abil­i­ty costs, and inter­est on unfund­ed fed­er­al debt.)
Most sig­nif­i­cant­ly, in the case of Afghanistan, con­gres­sion­al hear­ings no longer func­tion as part of a broad leg­isla­tive process to expand pub­lic debate, force mem­bers of Con­gress to think through issues and take posi­tions, and sup­ply pol­i­cy­mak­ers with leg­isla­tive guid­ance. Instead, hear­ings have been per­vert­ed into a way of evad­ing con­gres­sion­al respon­si­bil­i­ty. Staff mem­bers for sev­er­al Demo­c­ra­t­ic sen­a­tors were emphat­ic on this point. One said, ​"Peo­ple don't want to own it [Afghanistan pol­i­cy]. The default is to ​'express con­cern.'  " Anoth­er put it this way: ​"Many mem­bers made [crit­i­cal] state­ments at the hear­ing that they can spin lat­er as say­ing they offered crit­i­cism." A third observed, ​"Peo­ple are unclear where they stand. They want to wait and see. Hear­ings are a good way." A fourth seemed to sum it all up while sug­gest­ing the alter­na­tive: ​"Afghanistan has dif­fi­cult ques­tions, no easy answers. The big­ger issue is that mem­bers are on the fence in prac­tice. It's bet­ter if they are forced to vote."
Although Repub­li­cans were gen­er­al­ly in favor of the administration's posi­tion in Afghanistan, many saw hear­ings as a way of reg­is­ter­ing con­cerns about the administration's stead­fast­ness rather than a vehi­cle for pro­mot­ing expand­ed debate and future leg­isla­tive action.
There was a leg­isla­tive debate of sorts in March when Rep. Den­nis Kucinich (D‑Ohio) per­suad­ed Speak­er Nan­cy Pelosi (D‑Calif.) to allow him to offer a res­o­lu­tion requir­ing with­draw­al of Amer­i­can troops from Afghanistan either with­in 30 days or by the end of 2010. What ensued was a dis­cus­sion that fell far short of a mean­ing­ful attempt to bring Con­gress into Afghanistan pol­i­cy. As a Repub­li­can oppo­nent observed, a ​"seri­ous" ini­tia­tive would have includ­ed hear­ings and votes in the For­eign Affairs Com­mit­tee. Fur­ther­more, the process pro­hib­it­ed amend­ments that would have allowed a broad­er range of options to be considered.
Decades of negligence
Afghanistan is the one place on earth where Con­gress should have learned that abdi­cat­ing its leg­isla­tive role does not advance the nation­al interest.
Under Pres­i­dents Jim­my Carter, Ronald Rea­gan and George H.W. Bush, the CIA ran a major insur­gency, along with Pak­istan and Sau­di Ara­bia, against Sovi­et forces prop­ping up a Com­mu­nist gov­ern­ment. While the cam­paign was suc­cess­ful, it cre­at­ed an even big­ger prob­lem by chan­nel­ing dis­pro­por­tion­al sup­port to the mil­i­tant Islam­ic forces (Afghan and non-Afghan) favored by Pak­istan and Sau­di Ara­bia, fer­til­iz­ing the ground for future ter­ror attacks against the West. Even though the oper­a­tion was large enough to be pub­licly vis­i­ble, Con­gress treat­ed it as a ​"covert action," exempt from nor­mal leg­isla­tive review. It was fol­lowed only by a small cadre from the intel­li­gence com­mit­tees who met with the admin­is­tra­tion behind closed doors.
One of those leg­is­la­tors, Rep. Charles Wil­son (D‑Texas), inspired by an attrac­tive lob­by­ist for Pak­istan, pas­sion­ate­ly sup­port­ed expand­ing the pro­gram. The title of the best­selling book and movie Char­lie Wilson's War is hyper­bol­ic, but the key point is that while Afghanistan was, in part, Char­lie Wilson's war, it was def­i­nite­ly not Con­gress' war. There were no leg­isla­tive debates or votes on this semi-open ​"covert" action.
Con­gress also slept while Pres­i­dent Bill Clin­ton stood by as the vic­to­ri­ous Mujahid­din descend­ed into civ­il war and a des­per­ate pop­u­la­tion embraced the Pask­istan-sup­port­ed Tal­iban. When al Qae­da, host­ed by the Afghan Tal­iban, launched its 9⁄11 attacks against the Unit­ed States, Con­gress approved emer­gency war leg­is­la­tion lead­ing to the over­throw of the Tal­iban gov­ern­ment. But over the next sev­en years, as the Bush admin­is­tra­tion failed to make much progress toward an effec­tive Afghan gov­ern­ment or con­tain a revived Tal­iban insur­gency, Con­gress did absolute­ly nothing.
Even with­out Con­gres­sion­al debate, polls sug­gest the coun­try is divid­ed over Afghanistan. Pres­i­dent Oba­ma told Con­gress that he will reassess his strat­e­gy in Afghanistan in Decem­ber 2010. How­ev­er issues con­cern­ing host gov­ern­ment per­for­mance, polit­i­cal nego­ti­a­tions with insur­gent groups, mil­i­tary strat­e­gy and the roles of region­al actors are now aris­ing with­out regard for the administration's sched­ule – just as they did in Viet­nam and Iraq.
As his­to­ry teach­es us, the Unit­ed States should not wage war with­out informed demo­c­ra­t­ic debate and col­lec­tive deci­sion-mak­ing. Only Con­gress can ensure that such a process takes place. Sad­ly, the leg­isla­tive branch has been lit­tle more than a spec­ta­tor to the Oba­ma administration's ques­tion­able, cost­ly esca­la­tion of the Afghanistan war. Con­gress must get into the game now, before it is too late.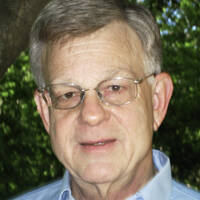 Stephen R. Weiss­man
, for­mer staff direc­tor of the House Sub­com­mit­tee on Africa, is the author of two books on U.S. for­eign pol­i­cy, includ­ing
A Cul­ture of Def­er­ence: Con­gress's Fail­ure of Lead­er­ship in For­eign Pol­i­cy
. His recent arti­cles on U.S. poli­cies towards Afghanistan, Libya, Syr­ia, Con­go and South Africa have appeared in
For­eign Affairs
,
Pres­i­den­tial Stud­ies Quar­ter­ly
,
Intel­li­gence and Nation­al Secu­ri­ty
,
Politi­co
,
Roll Call
,
The Hill
and in
For­eign Pol­i­cy in Post-Apartheid South Africa: Secu­ri­ty, Diplo­ma­cy and Trade
, eds. Adek­eye Ade­ba­jo and Kudrat Virk.