The Revolution Will Be Capitalized
State-owned banks can offer low-interest credit and local investment capital. But do they have a future?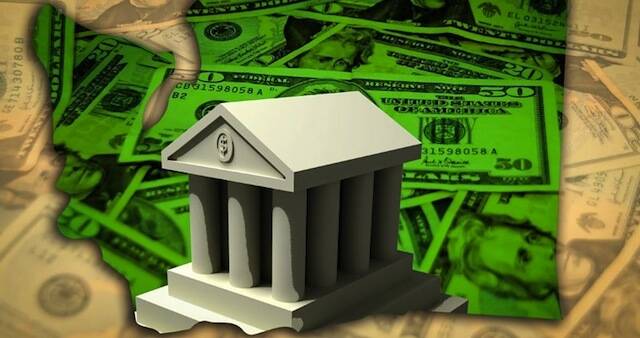 In 2011, Oregon came close to creating the second state-owned bank in the nation. Legislation that would have done just that passed out of committees in both chambers of the Oregon Legislative Assembly before dying in the Joint Committee on Ways and Means. Though it had bipartisan support and had a reasonable chance of passing, the bill wasn't a high enough priority to make it to the full legislature for a vote.
The Bank of North Dakota "has become an important source of revenue for the state, returning more than $555 million in profits to North Dakota's general fund since 1945. Nothing grabs the attention of legislators like a potential new revenue stream."
That sums up the fate of the state-bank idea more broadly. There have been plenty of studies focused on it, and some legislative energy aimed at translating theory into reality. But all the effort has produced few concrete results.
Yet it's easy to see why the idea stubbornly persists. North Dakota created the first and only state bank in the nation in 1919 as a way to help its citizens assert control over their economic lives. The Bank of North Dakota (BND) gave farmers access to a local source of credit at relatively low interest rates, while investing tax dollars in projects that benefited the local economy.
The failures of the big banks over the past few years, combined with the Occupy movement's critiques of Wall Street, have put the spotlight on North Dakota's experiment. There's also the fact that BND has become an important source of revenue for the state, returning more than $555 million in profits to North Dakota's general fund since 1945. Nothing grabs the attention of legislators like a potential new revenue stream.
The upshot is that ​"at least 17 states are considering bills to create a state-owned bank or give banking powers to existing state government agencies," according to American Banker. Since 2010, such bills have been filed in the state legislatures of the biggest blue states — California, Illinois and New York. The idea has also gained traction across the red/​blue divide: Arizona, Idaho and Montana are debating some form of the state-bank idea.
But no state appears to be near the finish line — and some are dropping out of the race early. In Massachusetts, for example, a commission created by the legislature to study the idea of creating a state bank came back with a strong thumbs-down in 2011, arguing that ​"there are enough opportunities for loans through existing quasi-public agencies or the many community banks in this state," according to a local newspaper.
Tellingly, several banking executives sat on that commission. The strongest opponents of the state-bank idea are in fact banks — and not just the big commercial ones. Small community banks fear that a government-controlled bank would become a major source of competition. The president of the Independent Community Bankers of America has equated state banks with communism, saying that we might as well ​"relabel the state capitols the Kremlin."
The fear that state banks will become government run monopolies hasn't been borne out by North Dakota's experience. BND acts more as a collaborator than a competitor, partnering with small banks to help them make loans that they don't have the resources to make on their own. The result is that North Dakota has a strong community banking sector, with four times more community banks, per capita, than the national average.
Supporters of Oregon's bill remain hopeful that, despite the disappointment of 2011, their own version of BND will one day strengthen local institutions — and the local economy — in the same way. But overcoming the opposition will be a long term process. ​"There is a certain mentality — and the big banks exploit this — that this stuff is way too complicated, and we can't possibly understand it," says Steve Hughes, director of the Oregon chapter of the Working Families Party (WFP), which has made the state bank one of its priorities.
Though Oregon's state-bank bill hasn't been reintroduced since it died in 2011, it remains a priority for WFP. Hughes expects that within five years, Oregon will have the basic infrastructure of a state bank in place, though it will likely take decades to make it as central to the state's economic life as the Bank of North Dakota has become.
​"Global capital has taken the long view in terms of taking over our financial system," Hughes says, ​"and we have to take the long view in terms of taking it back."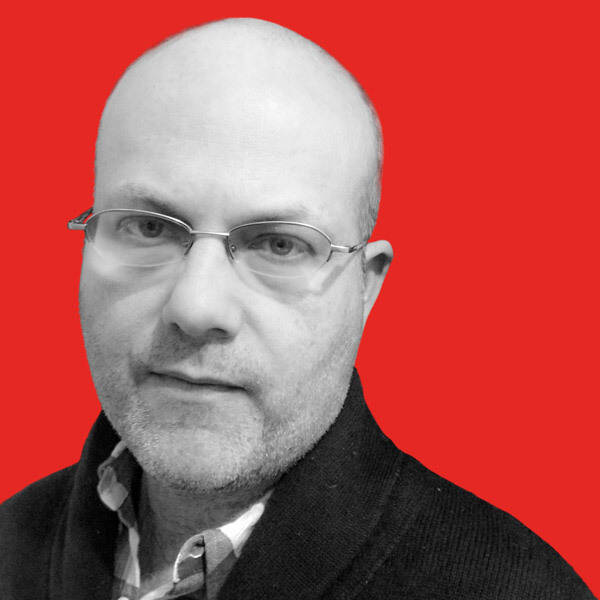 Theo Anderson
is an In These Times contributing writer. He has a Ph.D. in modern U.S. history from Yale and writes on the intellectual and religious history of conservatism and progressivism in the United States. Follow him on Twitter @Theoanderson
7
.