The Shipping Point
Between China and big box stores, minimum wage 'temp' workers take a stand.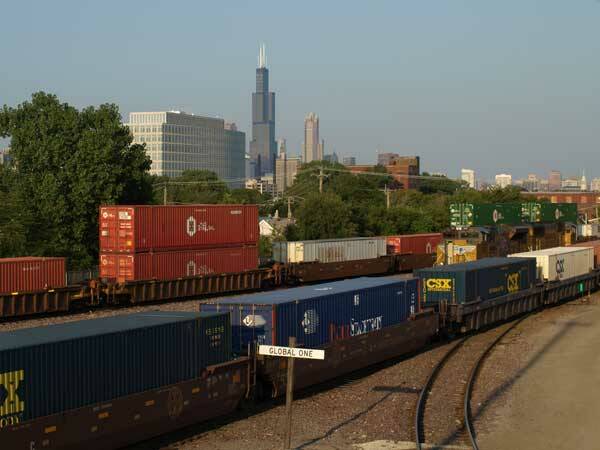 The Chicago area has long been one of the nation's most important manufacturing centers.
But now that the City of Big Shoulders has been stripped of much of its industrial base, state and local officials – along with corporate developers – hope to capitalize on its evermore important role as a transportation hub in the global supply chain.
Chicago is a critical juncture for distribution of goods throughout the nation, and by locating just outside the city, the ​"goods movement industry" can shave two days off of distribution time by avoiding the congestion that plagues the city's railways according to Mark Meinster, international representative for the United Electrical Workers of America (UE).
More than ever, corporations need a complex distribution network to get the goods they produce in Mexico and China to market. Stepping into this role have been intermodal transportation complexes like the gigantic Centerpoint hub built in 2002 in Elwood, Ill., 75 minutes south of Chicago. Meinster said that the warehouses employ about 1,500 to 2,000 workers at warehouses owned by dozens of major firms, and helps make Chicago the third largest container port after Hong Kong and Singapore, and the largest intermodal facility in the U.S.
The company has received $160 million in state and local subsidies from public officials desperate to find a substitute for the loss of high-paying manufacturing jobs. And Centerpoint claims that, when at full capacity, the hub in Elwood will have cost $1 billion total and will provide 8,000 jobs in the area.
However, the public subsidies have failed to produce a harvest of quality jobs at Centerpoint, as well as three other Chicago-area hubs already built or under construction. Most of the warehouse work is done by temporary workers paid minimum-wage, which is currently $8 per hour in Illinois.
The lack of public awareness about the warehouse workers' plight began to change when 70 workers were fired at a warehouse owned by Michigan-based Bissell Corp. – best known for its vacuum cleaners, now all produced overseas – and managed by Danish logistics firm Maersk. The Maersk/​Bissell workers' mistake: seeking help from the UE, the union behind the Republic Windows and Doors sit-down strike one year ago.
The firings were precipitated by an Oct. 29 letter signed by the workers calling for an end to unfair practices and demanding union recognition by the UE. The workers drove home their message by wearing stickers that read, simply, ​"Justice." Along with wanting a union to represent them, the workers sought policy changes including addressing underpayment of wages, and management's harassment of a pregnant woman by refusing to respect her doctor-mandated work restrictions.
On November 5, Roadlink, the temporary agency that employed the workers for Maersk/​Bissell, told the workers that they would be fired in three stages between that date and January 9, with the last contingent of workers expected to train their replacements.
Following a November 12 picket and rally at the Maersk/​Bissell warehouse, the workers and UE successfully pressured Roadlink to agree to pay all workers through January 9.
The workers and the UE have continued to resist the firings by taking the workers' case to the National Labor Relations Board, asserting that they are clearly being fired for concerted activity that is protected under the law. ​"The workers aren't taking this, and are demanding that they stay on," says UE field organizer Leah Fried. ​"They want to be made whole, and want the ability to blow the whistle on illegal things, and the assurance that they will be respected and the law will be followed."
The Maersk/​Bissell/​Roadlink team is employing a comically circular argument to resist a union representation election. ​"Management is saying that there is no union election because there's no bargaining unit," says Fried. ​"And why isn't there any bargaining unit? Because they fired them all!"
The struggle at the Maersk/​Bissell warehouse is significant because it involves the shaping of a vital sector of the emerging U.S. economy ​"This is the new economy replacing manufacturing because things aren't being made here, but instead are being shipped here," Fried says. ​"These are potentially good jobs, but they have been converted to ​'perma-temp' jobs (workers working indefinitely for temporary agencies at the same job without any hope of being hired permanently by the actual company) at the minimum wage, with no prospect of a raise. This is the dark underbelly of how products get to our stores."
There is constant pressure from big-box retailers like Wal-Mart and Target to hold down wages and benefits to workers all along the supply chain – from the stores to the distribution centers to the manufacturing sites at low-wage plants in China (some 60 percent of China's exports are shipped by foreign firms, writes Jeff Faux in The Global Class War). ​"It's fascinating to see how standards are driven by big-box retailers that make sure that companies pay as little as possible," says Fried.
As at Centerpoint and other transportation hubs, warehouse owners utilize a number of management layers to insulate themselves from legal accountability and to thwart the possibility of union organizing. The pattern plays out at the massive Inland Empire hub in San Bernardino, Calif., which employs 118,000 workers, points out R.M. Arrieta, a regular contributor to Working In These Times, this magazine's workers' rights blog.
For years, the warehouses there offered relatively decent pay, but then saw potential for driving down wages through the use of temporary agencies. ​"When these companies hire workers through a third party, they can skirt responsibilities that were once a staple for many U.S. workers: healthcare, paid sick days and vacation pay, and the assurance that workers wouldn't be fired on a whim," Arrieta reports. ​"Hiring out through a third party also squelches organizing efforts. Temp workers often work side-by-side with permanent, direct-hire employees, creating a divided ​'two-tier' workforce that fails to find a common cause."
"Workers in this industry have a tremendous amount of power," says UE's Mark Meinster. ​"And now they're doing things together to stop these abuses."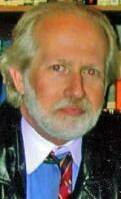 Roger Bybee

is a Milwaukee-based freelance writer and University of Illinois visiting professor in Labor Education. Roger's work has appeared in numerous national publications, including

Z

magazine,

Dollars

&

Sense, The Progressive, Progressive Populist, Huffington Post, The American Prospect, Yes!

and

Foreign Policy in Focus

. More of his work can be found at

zcom​mu​ni​ca​tions​.org/​z​s​p​a​c​e​/​r​o​g​e​r​d​bybee

.