Yes, Trump's Impeachment Is a Partisan Pursuit—Just As It Should Be
What Trump's defenders miss: impeachment only works when it's partisan.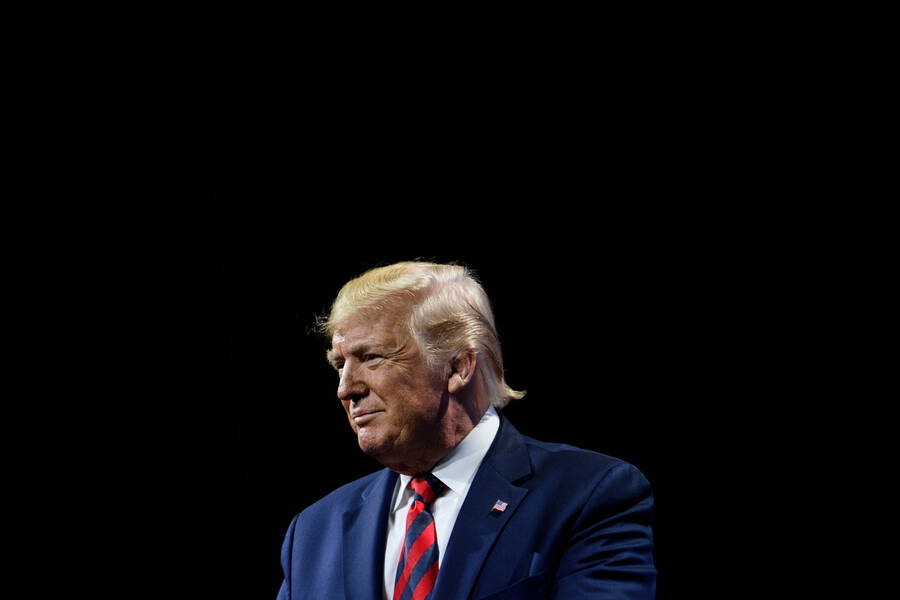 Turn on the news and you'll like­ly hear GOP talk­ing heads ham­mer­ing on about how the impeach­ment inquiry into Pres­i­dent Trump amounts to a ​"par­ti­san witch hunt." While some of Trump's defend­ers may point to bipar­ti­san sup­port for for­mer Pres­i­dent Richard Nixon's impeach­ment, that cri­tique miss­es an impor­tant point: impeach­ment only serves a real func­tion if there is a par­ti­san split.
The best case for impeachment is that the Constitution does not allow the will of the people to abandon the rule of the people.
With­out the Repub­li­can Par­ty behind him, Trump would like­ly have been inca­pable of com­mit­ting (and cov­er­ing up) high crimes and mis­de­meanors, or the sub­orn­ing of the repub­lic. He would be as iso­lat­ed as Nixon, who, unlike Trump, had no ador­ing par­ty behind him to march upon the cap­i­tal. If there is no par­ti­san con­flict, there is no dan­ger. Term lim­its, or elec­tions, are the tools used to oust a pres­i­dent who has no par­ty behind him. It's only when we can't rely on elec­tions — or indeed, be all that sure a major­i­ty of vot­ers will defend the repub­lic — that we need to resort to impeachment.
The real case for impeach­ment is when there isn't a bipar­ti­san major­i­ty in Con­gress behind it. If impeach­ment is bipar­ti­san, it's beside the point: the repub­lic will sur­vive and elec­tions or term lim­its will be enough to remove such a weak­ened pres­i­dent. The func­tion of impeach­ment is to save the repub­lic from a chief exec­u­tive who can blow past these lim­its, because he has a loy­al par­ty behind him and so much of the coun­try may well be indif­fer­ent as to whether he sub­orns the repub­lic or not.
To think oth­er­wise is to com­mit the error of George Wash­ing­ton Uni­ver­si­ty Law School Pro­fes­sor Jonathan Tur­ley, one of the four con­sti­tu­tion­al law pro­fes­sors who tes­ti­fied before the House impeach­ment inquiry (and the one cho­sen by the GOP). Turley's argu­ment sug­gests we can only impeach a Pres­i­dent who is will­ing to behave. More specif­i­cal­ly, he argued against impeach­ment until there is tes­ti­mo­ny from all the ​"key wit­ness­es," name­ly, the palace guard of Repub­li­cans at the top of a par­ty solid­ly behind Trump. It's disin­gen­u­ous to say that Repub­li­can appointees to the bench, more and more of them Trump's own, will force these wit­ness­es to tes­ti­fy. Even if these judges would enforce the sub­poe­nas to show up, it is even more doubt­ful they would lat­er over­ride claims of exec­u­tive priv­i­lege — or even get to the issue before Trump is done with a sec­ond term (should he win).
By the time the courts did enforce the tes­ti­mo­ny, if they ever did, there would be much less of a repub­lic left to sub­orn. What Tur­ley fails to grasp is that the entire Repub­li­can Par­ty is behind Trump in flip­ping the bird at the Con­sti­tu­tion and the rule of law. There is no rea­son Trump's own appointees — who are all con­ser­v­a­tives — will betray a rogue pres­i­dent who has the back­ing of his par­ty. In effect, Turley's argu­ment holds that the more Trump can get away with sub­orn­ing the repub­lic, the more Con­gress los­es the right to impeach him.
Trump is upfront with the vot­ers: he said in 2016 that he would not accept the legit­i­ma­cy of any elec­tion that he lost, promised to use his best effort to put Hillary Clin­ton in prison and open­ly called on Russ­ian Pres­i­dent Vladimir Putin to come to the aid of his elec­tion. And, know­ing all of this, peo­ple vot­ed for him. Giv­en our cock­eyed Elec­toral Col­lege sys­tem, you could argue that Trump has a ​"man­date" under the Con­sti­tu­tion to sub­orn the Con­sti­tu­tion. Is it prop­er to impeach Trump for doing what peo­ple expect­ed him to do — name­ly, to sub­vert the elec­tion process in 2020 so that only his elec­tion can be deemed ​"legit­i­mate"? And, as shown by that ​"per­fect" call to Ukraine Pres­i­dent Volodymyr Zelen­sky, the prospect of los­ing in 2020 has already start­ed to con­cen­trate his mind. He has rea­son to believe that he has a man­date, or at least per­mis­sion, from the peo­ple to under­mine the repub­lic in just the way he said he would in the 2016 campaign.
Of course, in many oth­er coun­tries, Trump would not even be a legit­i­mate pres­i­dent since he lost the pop­u­lar vote to Clin­ton by three mil­lion votes. He is ​"legit­i­mate" only because of the Elec­toral Col­lege — but not oth­er­wise under the Constitution's own demo­c­ra­t­ic norms. That makes impeach­ment even more defen­si­ble, for it means the Con­sti­tu­tion, thanks to the Elec­toral Col­lege, includes struc­tur­al bias in favor of those most like­ly to over­throw it: can­di­dates like Trump who lose the pop­u­lar vote and who are there­fore most threat­ened by demo­c­ra­t­ic norms.
What is the case in a democ­ra­cy for remov­ing Trump when he cam­paigned to com­mit high crimes and misdemeanors?
Well, the best case for impeach­ment is that the Con­sti­tu­tion does not allow the will of the peo­ple to aban­don the rule of the peo­ple. Elect­ed lead­ers must fol­low the law, and abide by the Con­sti­tu­tion — even the pres­i­dent. If they betray their respon­si­bil­i­ty and abuse their pow­er, these lead­ers must face reper­cus­sions, and elec­tions are not enough to ensure they're removed from office. After all, most Amer­i­cans didn't vote for Trump, not just because he lost the pop­u­lar vote but also because 100 mil­lion peo­ple sat the elec­tion out — near­ly half of all eli­gi­ble vot­ers. The minor­i­ty that sup­port­ed Trump should not pro­tect him from fac­ing judg­ment under con­sti­tu­tion­al law.
So it is with impeach­ment: but it is a ter­ri­ble judg­ment on the impeach­ers. For the impeach­ing par­ty now defend­ing the Con­sti­tu­tion is also cul­pa­ble for get­ting us to this state. It was the Demo­c­ra­t­ic Par­ty that lost much of its work­ing-class base to Trump. And it's that loss that makes Trump as dan­ger­ous as he is. Yet Trump's impeach­ment would be in the inter­ests of these very vot­ers — because the best hope of the work­ing class is the defense of the repub­lic: it is always gov­ern­ment of, by and for the people.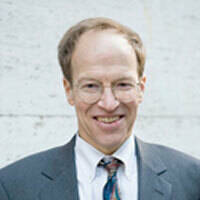 Thomas Geoghe­gan
is a Chica­go-based labor lawyer. He is the author of sev­er­al books, includ­ing
Which Side Are You On?
,
The Secret Lives of Cit­i­zens
,
The Law in Sham­bles
,
Only One Thing Can Save Us
, and
Were You Born on the Wrong Continent?