A West Virginia Candidate Got Kicked out the Capitol for Calling Out Big Oil. She's Not Sorry.
Lissa Lucas thinks we need politicians who aren't taking their marching orders from corporations.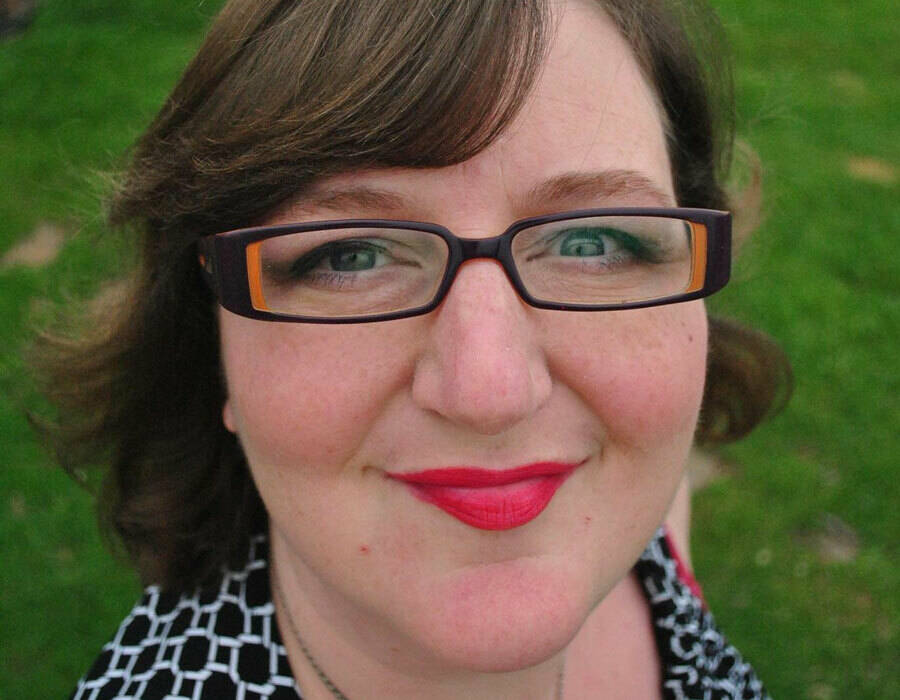 Lissa Lucas, a progressive Democrat running for the West Virginia House of Delegates, captured the national spotlight February 9. At a public hearing on House Bill 4268, which would open up private land for oil and gas production, Lucas read aloud a list of industry donations to delegates supporting the bill. Security guards interrupted her allotted 105 seconds and dragged her out.
Of all the things that our legislature could be working on, every year they seem focused on allowing corporations to take more of our rights away.
What made you speak out about the bill?
This was essentially the main bill that I was running to oppose. The industry has been pushing for this bill for some time and just getting closer and closer to passing it. So it's kind of the bill I've been really against.
I got to the public hearing super early, because I didn't not want to be able to speak and I sat outside the door before security was even open,
The point I wanted to make was that a lot of the individuals on the committee should not even be voting on this. They shouldn't be able to take that money and then vote to give our rights away to corporations. They are working for corporations; they have their marching orders.
Is your opponent for office — incumbent Jason Harshbarger ® — one of those people?
He's a nice guy. He's wrong. I don't really have anything bad to say about him, other than that he takes that money.
I think that if you work for Dominion Energy Transmission and you get 40 percent of your campaign money from energy interests it's probably a bad idea to vote on an energy leasing bill. He should have recused himself.
How are you feeling about the experience now?
At the time it happened, I didn't think it was that big of a deal. I'm still kind of astounded it had this amount of impact for people. I've gotten people from Norway saying, ​"We're so glad you're doing this."
I went to the teacher rally at the Capitol the other day and I expected that there would be people there that I would know. People recognized my face and came up and said thank you. That's really weird for me because I'm the type of person when I'm at a party and I don't know people I go into the other room and make friends with the dog.
The thing that strikes me is that it wasn't new information that I had. I think that the data itself should have caused the outrage and it's disappointing to me that it took the public hearing drama to bring it to the attention of people. I was thinking recently as I was hiking around, it's like they have slowly been boiling the frog and it's only a matter of time until the frog notices. Maybe that's it.
You pose these issues as non-partisan. Do you think Republicans will vote for you?
I'm receiving some support from Libertarians and Republicans. I've had a request for yard signs from a group of prominent Republicans.
Gas and oil have been here forever and ever. People remember what it was like when you sold your minerals and you could look forward to a windfall. But it's different now. If you have minerals on your land, you feel you're a target for out-of-state corporations.
You've written, ​"West Virginia functions more as a resource extraction colony than a state." What do you mean by this?
People in office don't look at who is receiving the benefits and who is paying the costs. For example, a big frack dump was just put in on the border of Doddridge County near the public drinking water supply. If you got to put it somewhere, why would you put it there? And why would your answer be, when asked about the location, that it's saving you money? They're talking about making their footprint smaller, which is great — we all want to do that — but when they're concentrating their impact on top of your community it doesn't really matter if it's a small footprint.
One of my campaign pillars is changing our priorities. Of all the things that our legislature could be working on, every year they seem focused on allowing corporations to take more of our rights away. Meanwhile, we have people who don't have potable water. My campaign is about getting us back on track toward helping the people who actually live out here.
On March 5, after this interview was conducted, HB 4268 passed the legislature and went to the governor's office.
Sasha Kramer
has a degree in environmental studies and has been published by Oakland Institute. She is a winter
2018
In These Times editorial intern.