What Europe's Elites Don't Know
When the blind are leading the blind, democracy is the victim.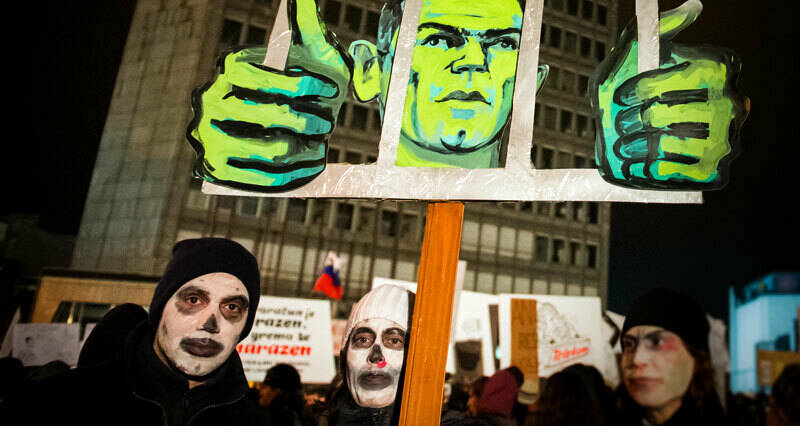 In one of his last inter­views before his fall, despot Nico­lae Ceaus­es­cu was asked by a West­ern jour­nal­ist how he jus­ti­fied the fact that Roman­ian cit­i­zens could not trav­el freely abroad, though free­dom of move­ment was guar­an­teed by the con­sti­tu­tion. His answer: True, the con­sti­tu­tion guar­an­tees the free­dom of move­ment, but it also guar­an­tees the right of the peo­ple to a safe and pros­per­ous home. So we have here a poten­tial con­flict of rights: If Roman­ian cit­i­zens were to be allowed to freely leave the coun­try, the pros­per­i­ty of the home­land would be in dan­ger. One has to make a choice, and, as Ceaus­es­cu saw it, the right to a pros­per­ous and safe home­land enjoys a clear priority.
Slovenia may be a small, marginal country, but the decision of its Constitutional Court is symptomatic of a global tendency toward the limiting of democracy.
It seems that this spir­it of Stal­in­ist sophistry is alive and well in today's Slove­nia, where, on Dec. 19, 2012, the Con­sti­tu­tion­al Court ruled that a pub­lic ref­er­en­dum on pro­posed ​"bad bank" leg­is­la­tion was uncon­sti­tu­tion­al. The idea behind the leg­is­la­tion was to cre­ate a new bank to which the main banks would trans­fer all their bad loans, pre­vent­ing any seri­ous inquiry into who was respon­si­ble for both mak­ing and tak­ing out these bad loans. Then, the gov­ern­ment would bail out the ​"bad bank" (at the tax­pay­ers' expense). The leg­is­la­tion, which had been debat­ed for months, was far from being accept­ed as sound eco­nom­ic pol­i­cy, even by finan­cial spe­cial­ists. The ref­er­en­dum was pro­mot­ed by trade unions opposed to the government's neolib­er­al eco­nom­ic pol­i­tics, and it received enough sig­na­tures to make it obligatory.
So why pro­hib­it the ref­er­en­dum? After all, in 2011, when Papandreou's gov­ern­ment in Greece pro­posed a ref­er­en­dum on aus­ter­i­ty mea­sures, the Troi­ka — the Euro­pean Com­mis­sion, the Inter­na­tion­al Mon­e­tary Fund (IMF) and the Euro­pean Cen­tral Bank—pan­icked. But even in Brus­sels no one dared to direct­ly pro­hib­it it.
Accord­ing to the Sloven­ian Con­sti­tu­tion­al Court, the ref­er­en­dum ​"would have caused uncon­sti­tu­tion­al con­se­quences." How? The court, using log­ic sim­i­lar to Ceausescu's, con­ced­ed that ref­er­en­dum is a con­sti­tu­tion­al right, but con­clud­ed that the exe­cu­tion of that right in this case would endan­ger oth­er con­sti­tu­tion­al val­ues that should be giv­en pri­or­i­ty in a sit­u­a­tion of severe eco­nom­ic cri­sis: the effi­cient func­tion­ing of the state appa­ra­tus, espe­cial­ly in cre­at­ing con­di­tions for eco­nom­ic growth; and the real­iza­tion of human rights, espe­cial­ly the rights to social secu­ri­ty and free eco­nom­ic ini­tia­tive. In assess­ing the poten­tial con­se­quences of the ref­er­en­dum, the court sim­ply accept­ed as an undis­put­ed fact the rea­son­ing of the inter­na­tion­al finan­cial author­i­ties who were pres­sur­ing Slove­nia to enact more aus­ter­i­ty mea­sures. In oth­er words, fail­ing to obey the dic­tates or meet the expec­ta­tions of inter­na­tion­al finan­cial insti­tu­tions (or to meet their expec­ta­tions) can lead to polit­i­cal and eco­nom­ic cri­sis, and is thus uncon­sti­tu­tion­al. Or, to put it blunt­ly: Since meet­ing these dic­tates is the con­di­tion of main­tain­ing the con­sti­tu­tion­al order, they have pri­or­i­ty over the con­sti­tu­tion (and eo ipso state sovereignty).
No won­der, then, that the court's deci­sion shocked many legal spe­cial­ists. France Bučar, a for­mer law pro­fes­sor, long­time dis­si­dent, and one of the fathers of Slovene inde­pen­dence, point­ed out that, fol­low­ing the court's log­ic in this case, it can pro­hib­it any ref­er­en­dum, since every such act has social con­se­quences. Or, as Bučar put it, ​"With this deci­sion, the con­sti­tu­tion­al judges issued to them­selves a blank check allow­ing them to pro­hib­it any­thing any­one can con­coct. Since when does the [Con­sti­tu­tion­al Court] have the right to assess the state of econ­o­my or bank insti­tu­tions? It can assess only if a cer­tain legal reg­u­la­tion is in accord with the con­sti­tu­tion or not. That's it!" Some ref­er­en­da are prop­er­ly pro­hib­it­ed by the court — for instance, an open­ly racist ref­er­en­dum. But in such a case there is a direct con­flict between the racist prin­ci­ple pro­mot­ed by the ref­er­en­dum and oth­er arti­cles of the con­sti­tu­tion bar­ring racism. In the Slovene case, the rea­son for pro­hi­bi­tion does not con­cern prin­ci­ples, but (pos­si­ble) prag­mat­ic con­se­quences of an eco­nom­ic measure.
Slove­nia may be a small, mar­gin­al coun­try, but the deci­sion of its Con­sti­tu­tion­al Court is symp­to­matic of a glob­al ten­den­cy toward the lim­it­ing of democ­ra­cy. The idea is that in a com­plex eco­nom­ic sit­u­a­tion like today's, the major­i­ty of the peo­ple are not qual­i­fied to make deci­sions — they just want to keep their priv­i­leges intact, igno­rant of the cat­a­stroph­ic con­se­quences that would ensue if their demands were met.
Dis­trust­ing democracy
This line of argu­ment is not new. In a TV inter­view a cou­ple of years ago, the late Ralf Dahren­dorf linked the grow­ing dis­trust of democ­ra­cy to the fact that, after every rev­o­lu­tion­ary change, the road to new pros­per­i­ty must first pass through a ​"val­ley of tears." In oth­er words, after the break­down of social­ism, the state can­not move direct­ly to the abun­dance of a suc­cess­ful mar­ket econ­o­my: First, the lim­it­ed, but real, social­ist wel­fare and secu­ri­ty sys­tem of the old order must be dis­man­tled — a nec­es­sar­i­ly painful process.
Accord­ing to this rea­son­ing, the same goes for West­ern Europe, where the pas­sage from the post-WWII wel­fare state to the new glob­al econ­o­my involves painful renun­ci­a­tions, includ­ing less eco­nom­ic secu­ri­ty and less guar­an­teed social care. For Dahren­dorf, the prob­lem is best encap­su­lat­ed by the sim­ple fact that this painful pas­sage through the ​"val­ley of tears" lasts longer than the aver­age peri­od between (demo­c­ra­t­ic) elec­tions, so that the temp­ta­tion is great for peo­ple to resist the dif­fi­cult, but nec­es­sary, changes by elect­ing lead­ers who pledge to for­go them. And when, in the absence of those nec­es­sary struc­tur­al adjust­ments, abun­dance nev­er arrives, the peo­ple blame democ­ra­cy itself.
Unfor­tu­nate­ly, Dahren­dorf focus­es much less on the result­ing impli­ca­tions: If the major­i­ty resists the need­ed struc­tur­al changes in the econ­o­my, would it not be one of the log­i­cal con­clu­sions that, for a decade or so, an enlight­ened elite should take pow­er, even by non-demo­c­ra­t­ic means, to enforce the nec­es­sary mea­sures and thus lay the foun­da­tions for the tru­ly sta­ble democ­ra­cy? Along these lines, Fareed Zakaria argues that democ­ra­cy can only ​"catch on" once a coun­try is eco­nom­i­cal­ly devel­oped. If a devel­op­ing coun­try is ​"pre­ma­ture­ly democ­ra­tized," the result is a pop­ulism that ends in eco­nom­ic cat­a­stro­phe and polit­i­cal despo­tism. It's no won­der that today's most eco­nom­i­cal­ly suc­cess­ful Third World coun­tries (Tai­wan, South Korea, Chile) embraced full democ­ra­cy only after a peri­od of author­i­tar­i­an rule. And, fur­ther­more, does this line of think­ing not pro­vide an excel­lent jus­ti­fi­ca­tion for the author­i­tar­i­an régime in China?
What is new today is that, with the ongo­ing state of cri­sis that began in 2008, this dis­trust of democ­ra­cy, once applied only to Third World or post-Com­mu­nist devel­op­ing coun­tries, is gain­ing ground with­in devel­oped West­ern coun­tries. What was, a decade or two ago, patron­iz­ing advice to oth­ers, now con­cerns our­selves. But what if this dis­trust is jus­ti­fied? What if only experts can save us, along with less-than-full democracy?
The least one can say is that the cri­sis offers sub­stan­tial evi­dence that it is not the peo­ple but these experts who, by and large, don't know what they are doing. In West­ern Europe, we are effec­tive­ly wit­ness­ing a grow­ing incom­pe­tence of the rul­ing elite. Look at how Europe is deal­ing with the Greek cri­sis: It is putting pres­sure on Greece to repay debts, but at the same time ruin­ing its econ­o­my through imposed aus­ter­i­ty mea­sures and there­by ensur­ing the Greek debt will nev­er be repaid.
At the end of 2012, the IMF released research show­ing that the eco­nom­ic dam­age from aggres­sive aus­ter­i­ty mea­sures may be as much as three times larg­er than pre­vi­ous­ly assumed — there­by can­cel­ing its own advice to apply aus­ter­i­ty in the Euro­zone cri­sis. Now, the IMF admits that forc­ing Greece and oth­er debt-bur­dened coun­tries to reduce their deficits too quick­ly would be coun­ter­pro­duc­tive — after hun­dreds of thou­sands of job have already been lost because of such ​"mis­cal­cu­la­tions."
And there­in resides the true mes­sage of the ​"irra­tional" pop­u­lar protests all around Europe: The pro­test­ers know very well what they don't know, and they don't pre­tend to have fast and easy answers, but what their instinct is telling them is nonethe­less true — that those in pow­er are as igno­rant as they. In Europe today, the blind are lead­ing the blind.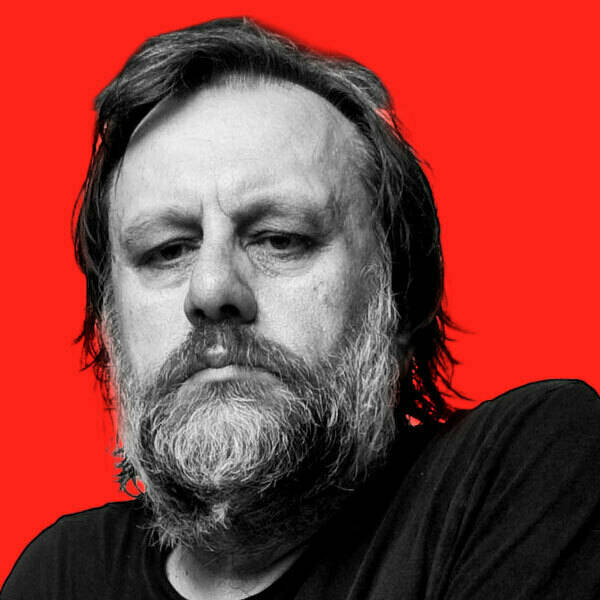 Slavoj Žižek
, a Sloven­ian philoso­pher and psy­cho­an­a­lyst, is a senior researcher at the the Insti­tute for Human­i­ties, Birk­beck Col­lege, Uni­ver­si­ty of Lon­don. He has also been a vis­it­ing pro­fes­sor at more than
10
uni­ver­si­ties around the world. Žižek is the author of many books, includ­ing Liv­ing in the End Times, First As Tragedy, Then As Farce, The Year of Dream­ing Dan­ger­ous­ly and Trou­ble in Paradise.