'Which Side Are You On?
The 'House of Labor' tries to have it both ways with the Supreme Court's momentous campaign finance decision.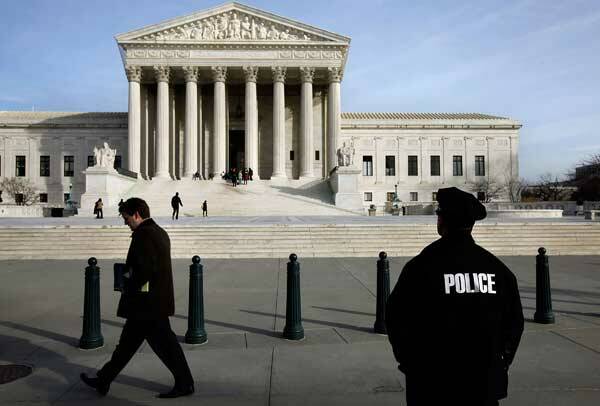 In the 2007-2008 election cycle, corporations injected just under $1.964 billion in federal campaign contributions, while labor, despite unprecedented effort, spent a fraction of that – $74.8 million, according to the Center for Responsive Politics.
Yet despite this 15-1 disadvantage displayed in the last election cycle, the AFL-CIO filed a brief in support of lifting restrictions on corporate and union spending on independent expenditures. As OMB Watch reported August 5, private information service BNA believes the AFL-CIO brief ​"stands out the most."
On January 21, the U.S. Supreme Court eliminated spending limits on independent expenditures on a 5-4 vote – a controversial ruling that wiped out three precedents on campaign spending controls. The court's rightist majority also took the position that campaign spending is a form of free speech and that corporations are entitled to the same unlimited rights as people.
As if surprised by the ruling's pro-corporate direction, the AFL-CIO denounced the decision in a January news release that day, stating, ​"Today, the Supreme Court further tilted the playing field in favor of business corporations in public elections. By allowing unlimited corporate treasury expenditures that explicitly support or oppose particular candidates, the Court has increased the already excessive influence that corporations exert in our electoral system."
Yet on January 19, Laurence E. Gold, the AFL-CIO's attorney, participated on a media conference call urging the Supreme Court to remove spending limits. He was joined by a staffer from the office of Sen. Mitch McConnell (R-Ky.) and the Heritage Foundation's Hans A. Spakovsky, whose hostility to minority voting rights led Senate Democrats to block his reappointment to the Federal Election Commission until his withdrawal in May 2008.
As one AFL-CIO official, who requested anonymity, put it: ​"The federation's position was at best short-sighted, careless and clueless. … [C]orporations will always out-spend working people and unions in elections. … We're hoping labor will now get in the forefront of working to achieve genuine reform [for public funding of elections]."
Some AFL-CIO-affiliated unions challenged the AFL-CIO's support for a lifting of spending limits. ​"It's just absurd to think labor can compete on a level playing field when corporations have such immensely greater assets," said Chuck Idelson, the communications director of the newly formed National Nurses Union (NNU). ​"There are 164 corporations that had more than $1 billion in profits. How can labor possibly compete with that?"
The NNU is keenly aware of how easily labor's voice can be drowned out by corporate interests, Idelson says. ​"When we've tried to advance a single-payer health plan by initiative in California, the state has been the target of massive spending by insurers, drug companies and the Chamber of Commerce."
The NNU is part of a coalition sponsoring a ​"Fair Elections" initiative in California's June election that would provide for full public funding of elections and limit corporate spending on initiatives.
GET INVOLVED:
Visit the California Fair Elections initiative, or contact the organization at (916) 444-7170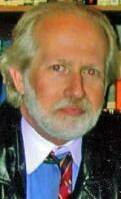 Roger Bybee

is a Milwaukee-based freelance writer and University of Illinois visiting professor in Labor Education. Roger's work has appeared in numerous national publications, including

Z

magazine,

Dollars

&

Sense, The Progressive, Progressive Populist, Huffington Post, The American Prospect, Yes!

and

Foreign Policy in Focus

. More of his work can be found at

zcom​mu​ni​ca​tions​.org/​z​s​p​a​c​e​/​r​o​g​e​r​d​bybee

.