Why Can't College Be Free?
Three proposals to reclaim the promise of higher education.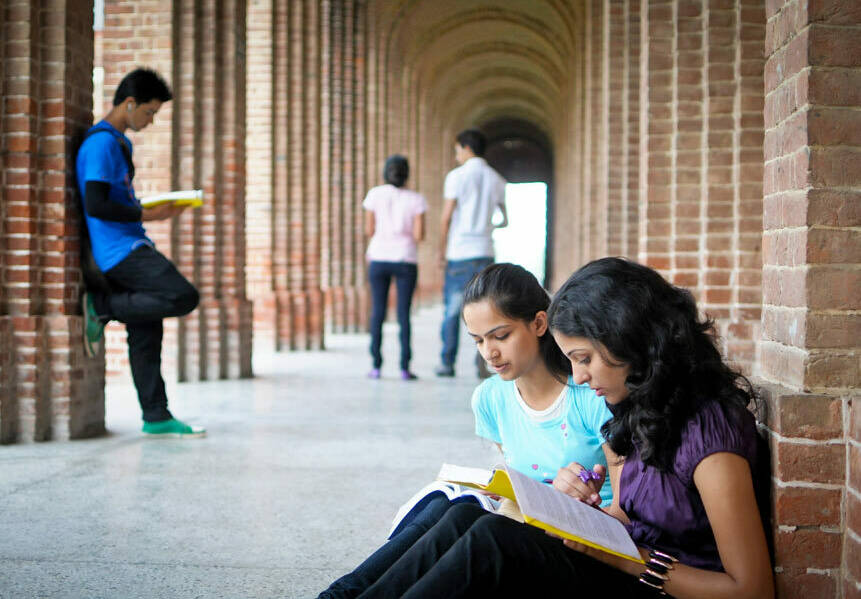 On Mon­day, Pres­i­dent Oba­ma announced a new plan for stu­dent loan reform that will expand income-based repay­ment to mil­lions of indebt­ed bor­row­ers. Some have crit­i­cized the plan for shut­ting out those sad­dled with pri­vate loan repay­ments, how­ev­er, as well as those whose loans date back pri­or to Octo­ber 2007.
We're currently spending around $185 billion on higher education annually—which includes spending on for-profit schools, which have very low graduation rates and high debt rates, as well as on merit aid for wealthy students.
Oth­ers have asked a more fun­da­men­tal ques­tion: Instead of reform­ing stu­dent loans, why not elim­i­nate stu­dent debt altogether?
Free high­er edu­ca­tion in the Unit­ed States may sound like a fan­ci­ful idea. But it's not a new one — for near­ly a cen­tu­ry after fed­er­al land-grant col­leges were first estab­lished in 1862, many pub­lic insti­tu­tions were free, or near­ly so. Now, with more than $1 tril­lion in U.S. stu­dent loan debt hob­bling both young people's futures and the econ­o­my at large, some state gov­ern­ments are again giv­ing the idea seri­ous thought. Last year, the Ore­gon Leg­is­la­ture passed the Pay It For­ward plan, which offers stu­dents a tuition-free degree in exchange for a per­cent­age of their future earn­ings. The state is devel­op­ing a pilot pro­gram, and Flori­da and Michi­gan are con­sid­er­ing a sim­i­lar approach. Mean­while, Ten­nessee is inves­ti­gat­ing the use of lot­tery pro­ceeds to elim­i­nate com­mu­ni­ty-col­lege tuition for all grad­u­ates of state high schools.
Some edu­ca­tion advo­cates, how­ev­er, believe these plans don't go far enough, and that all pub­lic col­leges and uni­ver­si­ties should be free.
Is the best tuition no tuition, and is that real­ly fea­si­ble? In These Times asked John Bur­bank, exec­u­tive direc­tor of the pro­gres­sive pol­i­cy think tank the Eco­nom­ic Oppor­tu­ni­ty Insti­tute; Sara Goldrick-Rab, asso­ciate pro­fes­sor of edu­ca­tion­al pol­i­cy stud­ies and soci­ol­o­gy at the Uni­ver­si­ty of Wis­con­sin-Madi­son; and Bob Samuels, a lec­tur­er at UCLA and author of Why Pub­lic High­er Edu­ca­tion Should Be Free, to give their proposals.
Sim­ply put, why has high­er edu­ca­tion become so expensive?
John: Peo­ple are quick to cite the sky­rock­et­ing cost of edu­ca­tion. But there's actu­al­ly been a decrease in the total cost of pub­lic high­er edu­ca­tion. At the Uni­ver­si­ty of Wash­ing­ton, for exam­ple, the cost of edu­ca­tion [per stu­dent] fell by more than $3,000 a year between 1990 and 2013, as mea­sured in con­stant 2013 dol­lars. But the fund­ing source has been shift­ed from the state to the indi­vid­ual stu­dent, result­ing in an incred­i­ble burst of debt.
Bob: We also hear a lot that uni­ver­si­ties haven't been able to increase their pro­duc­tiv­i­ty, that they are still doing things like they've always done. Things have, in fact, changed. Basi­cal­ly, less and less mon­ey is being put into the class­room, and more is being spent on sub­si­diz­ing things like ath­let­ics or admin­is­tra­tion costs. The deal needs to be that if insti­tu­tions receive fund­ing, they must try to con­trol costs and put mon­ey into the pri­or­i­ty of instruc­tion and education.
The Pay It For­ward pro­gram has helped re-inject the idea of tuition-free edu­ca­tion into the pub­lic dia­logue. Would this plan ade­quate­ly address the stu­dent debt crisis?
John: Under this plan, you go to school tuition-free. After your grad­u­a­tion, you con­tribute a small per­cent­age of your income for a pre-deter­mined num­ber of years. The mod­el Ore­gon devel­oped is that if you go a com­mu­ni­ty col­lege, you con­tribute 1.5 per­cent of your income for 20 years to a high­er edu­ca­tion trust fund. That would then enable the next gen­er­a­tional cohort to the same tuition-free access to pub­lic high­er education.
Sara: I don't think it's right or effec­tive to ask the stu­dent attend­ing com­mu­ni­ty col­lege to repay any per­cent­age of their income over the next 20 years. I also don't think that very many stu­dents will respond to that approach pos­i­tive­ly, because it still brings risk with it. The biggest change [in edu­ca­tion] over the last 30 years has been that we made even com­mu­ni­ty col­lege finan­cial­ly risky, because now you can leave after a semes­ter or two and still have $6,000 in debt.
Do plans that offer free com­mu­ni­ty col­lege, like Tennessee's, indi­cate progress?
Sara: It's pos­si­ble that [these plans] con­vince peo­ple we're get­ting some­where close to ​"free" and thus lend cred­i­bil­i­ty to the idea that we could actu­al­ly do free. But this isn't col­lege for free in any shape or form. It's sim­ply cov­er­ing the remain­ing unmet need that isn't already being met with finan­cial aid, and it's only for a select group of students.
Is it fea­si­ble at the moment to make high­er edu­ca­tion com­plete­ly free?
Sara: My pro­pos­al is sim­ply to make the first two years of high­er edu­ca­tion free. And I don't mean just tuition-free: I mean the whole thing — books, fees, every­thing. There's noth­ing empir­i­cal or even ratio­nal about financ­ing the 11th and 12th years of edu­ca­tion and not the 13th and 14th. Accord­ing to my cal­cu­la­tions, the Unit­ed States has the mon­ey right now in the fed­er­al and state stu­dent aid sys­tems to ful­ly cov­er two years for any­one who wants to get that edu­ca­tion at a pub­lic two-year or four-year insti­tu­tion. From there, we can shift to more of a split in the cost between stu­dents and government.
Bob: I actu­al­ly believe that we should and could make all pub­lic high­er edu­ca­tion com­plete­ly free. We're cur­rent­ly spend­ing around $185 bil­lion on high­er edu­ca­tion annu­al­ly — which includes spend­ing on for-prof­it schools, which have very low grad­u­a­tion rates and high debt rates, as well as on mer­it aid for wealthy stu­dents. Giv­en cur­rent enroll­ment, I esti­mate that it would cost about $155 bil­lion to fund pub­lic col­leges and four-year insti­tu­tions com­plete­ly. My argu­ment is instead of fund­ing the indi­vid­u­als, we should just fund the insti­tu­tions directly.
Sara: Polit­i­cal­ly, I agree. But I think the incre­men­tal approach makes a lot of sense right now. Frankly, it's the more pro­gres­sive one. What many work­ing-class stu­dents are look­ing for is access to cer­tifi­cates and asso­ciate degrees; they want some­thing they can use in the labor mar­ket. And if you look at where the debt cri­sis real­ly is right now, I'm not that con­cerned about degree-hold­ers. I'm con­cerned about non-degree-hold­ers — peo­ple who have some col­lege and didn't fin­ish. Give peo­ple two years of col­lege, risk-free, and let them sort out whether they want to continue.
John: I think that two free years of com­mu­ni­ty col­lege is an excel­lent idea. But we also have to look at what is prag­mat­ic, and what can lead to incre­men­tal­ly larg­er invest­ments in pub­lic high­er edu­ca­tion. That's where Pay It For­ward comes in: It even­tu­al­ly estab­lish­es what is essen­tial­ly a social insur­ance pro­gram. You get your ben­e­fit, and then you con­tribute for a pre-deter­mined num­ber of years at a pre-deter­mined per­cent­age of your income. That cre­ates a pub­lic high­er edu­ca­tion trust fund that gives the next gen­er­a­tion of stu­dents the same tuition-free access to high­er edu­ca­tion. And that changes the polit­i­cal expec­ta­tion of Americans.
These polit­i­cal expec­ta­tions, at present, seem teth­ered to the idea of high­er edu­ca­tion as a tool to help solve unem­ploy­ment. Pres­i­dent Obama's pro­posed col­lege rat­ing sys­tem, for exam­ple, would link pro­vi­sion of fed­er­al aid to met­rics such as grad­u­ates' future earn­ings. What do you think of this?
Bob: The prob­lem is that we already have rank­ings, which shape not only per­cep­tions of our schools, but also schools' pri­or­i­ties and poli­cies. Noth­ing in our cur­rent rank­ings, which are often based on the SAT scores of incom­ing stu­dents, actu­al­ly says whether stu­dents are learn­ing. I wor­ry that the president's pro­pos­al will have the same prob­lem. I think we need to try to move peo­ple total­ly away from the rank­ings agen­da and try to find oth­er ways of get­ting peo­ple to think about the val­ue of col­leges and uni­ver­si­ties. Col­lege degrees do not pro­duce jobs, and so we can't think that high­er edu­ca­tion is the solu­tion to all of our prob­lems. We have to think about how we both improve job prospects for peo­ple and also make the high­er edu­ca­tion sys­tem more equi­table and fair.
John: The cen­tral argu­ment we need to make is that pub­lic high­er edu­ca­tion is an aspect of our democ­ra­cy as much as our eco­nom­ic devel­op­ment. We're hop­ing that Pay It For­ward can help to devel­op the polit­i­cal will for rein­vest­ment in pub­lic high­er education.
How do we build this polit­i­cal will?
Sara: Unfor­tu­nate­ly, even the Left [in the Unit­ed States] has thought of free edu­ca­tion as a pie-in-the-sky idea for so long that they're unwill­ing to dis­cuss it. What's incred­i­ble today is the diver­si­ty of peo­ple who are clam­or­ing for access to some form of high­er edu­ca­tion. It reminds us of a moment at the start of the last cen­tu­ry when a far small­er frac­tion of peo­ple were inter­est­ed in free high school — we had a move­ment for that, and we've man­aged to find our way there. I think it's actu­al­ly quite pos­si­ble to have this dis­cus­sion about free col­lege, even on the Right — I do a lot of work with the Amer­i­can Enter­prise Insti­tute. What's remark­able is how many folks on the Left claim it's not prag­mat­ic and in doing so, real­ly rein­force the aus­ter­i­ty nar­ra­tive that we don't have enough money.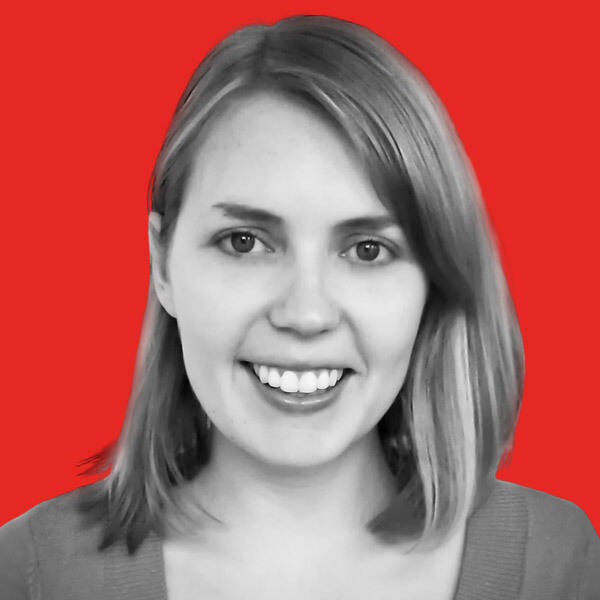 Rebec­ca Burns
is an award-win­ning inves­tiga­tive reporter whose work has appeared in The Baf­fler, the Chica­go Read­er, The Inter­cept and oth­er out­lets. She is a con­tribut­ing edi­tor at In These Times. Fol­low her on Twit­ter @rejburns.