"Words Can't Articulate the Joy": Wisconsin Workers Celebrate Scott Walker's Defeat
As thrilling as defeat of an archenemy may be, activists here take nothing for granted.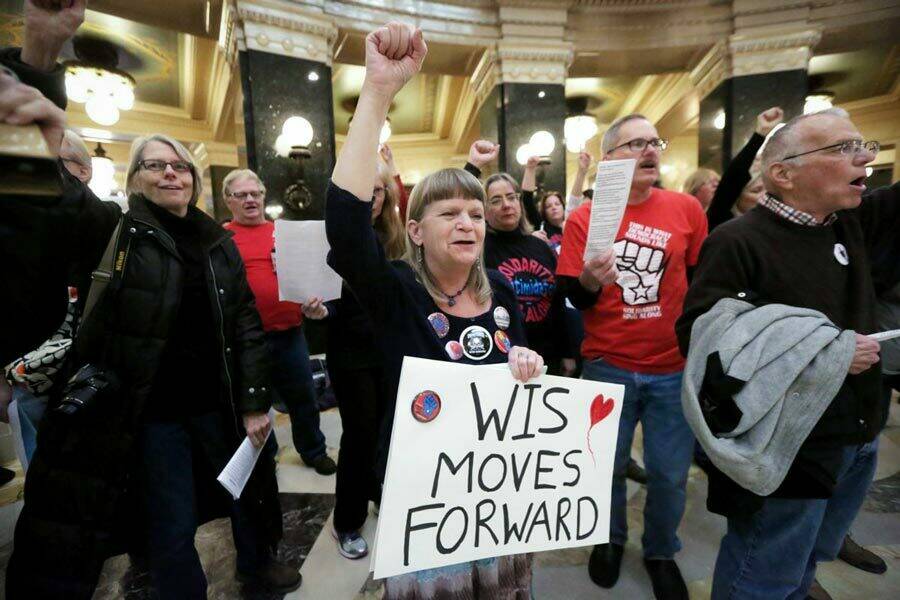 Kathy Wilkes
is an award-winning labor writer and editor, and a former union organizer, co-founder, officer, negotiator, and communications director. She is based in Madison.