At the World Bank's Climate Summit, Financiers Trade Carbon While the World Burns
At "Innovate4Climate," the people destroying the planet gather to congratulate themselves on their climate efforts.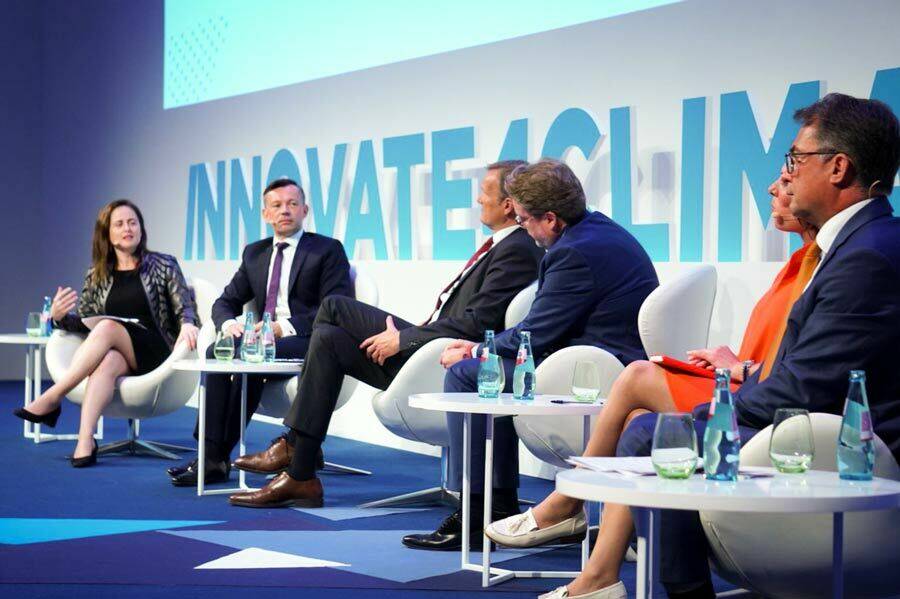 FRANK­FURT, GER­MANY — In a sprawl­ing con­fer­ence cen­ter in the finan­cial heart of con­ti­nen­tal Europe, 11 sharply dressed speak­ers squeeze onto a tiny stage. For three days in May, the cen­ter plays host to Innovate4Climate, a sum­mit on cli­mate finance and car­bon mar­kets host­ed by the World Bank and the envi­ron­ment min­istries of Spain and Ger­many. Pro­ject­ed behind the pan­elists in a dig­i­tal scrawl that would look more at home at an extreme sports event are the words ​"Talanoa Sto­ries," over a pic­turesque beach scene.
Companies can buy and sell Certified Emissions Reduction credits to allegedly balance out emissions. The problem? Most of those projects are Grade-A bullshit.
Talanoa is a tra­di­tion­al Fijian word for a mode of inclu­sive dia­logue toward the com­mon good. Since Fiji host­ed the 2017 U.N. cli­mate talks last year, it's also been used to describe the process of assess­ing pro­pos­als for imple­ment­ing and improv­ing the Paris Agreement.
The pan­el had a real rear­rang­ing-deck-chairs-on-the-Titan­ic vibe: In the spir­it of talanoa, par­tic­i­pants were asked to share moments that gave them hope. Jonathan Shop­ley, man­ag­ing direc­tor of Nat­ur­al Cap­i­tal Part­ners and a founder of the Inter­na­tion­al Car­bon Reduc­tion and Off­set Alliance, recalled a con­ver­sa­tion with an air­line exec­u­tive who, alleged­ly, need­ed ​"just a lit­tle more time" and some ​"incen­tive" to scale down his company's con­sid­er­able car­bon emis­sions — to Shop­ley, a sign that busi­ness­es are eager to help. That con­ver­sa­tion was five years ago. Air­line emis­sions have climbed steadi­ly since.
Air­lines — with annu­al car­bon emis­sions rough­ly on par with Ger­many — aren't direct­ly account­able to the Paris Agree­ment, because attribut­ing air trav­el emis­sions to any sin­gle coun­try would be a logis­ti­cal night­mare. They enjoy an aston­ish­ing amount of lee­way to decide how to rein in their pol­lu­tion. Start­ing in 2021, that will hap­pen main­ly using car­bon off­set markets.
Under the aus­pices of the UN's Clean Devel­op­ment Mech­a­nism (CDM), com­pa­nies can buy and sell Cer­ti­fied Emis­sions Reduc­tion (CER) cred­its to alleged­ly bal­ance out emis­sions. For instance, Ger­many could pol­lute at home while buy­ing CERs that fund sus­tain­able forestry in the Glob­al South.
The prob­lem? Most of those projects are Grade‑A bull­shit. By 2009, an esti­mat­ed 59 per­cent of CERs pur­chased were for projects relat­ed to HFC-23, a green­house gas made in the pro­duc­tion of sev­er­al house­hold appliances.
Once refrig­er­a­tor man­u­fac­tur­ers real­ized they could earn cred­its by sim­ply destroy­ing the gas­es they pro­duced, they start­ed pro­duc­ing gas­es just to destroy them, claim the cred­its and sell them at a prof­it. This didn't exact­ly reduce emissions.
Even the World Bank, which helped devel­op the CDM, called the off­set mar­ket ​"pon­der­ous, cost­ly and inef­fec­tive." Yet, cred­its have a bright future with air­lines — an oppor­tu­ni­ty off­set sales­peo­ple aren't about to waste.
At Innovate4Climate, a har­ried pitch ses­sion to poten­tial investors fea­tured a vis­i­bly ner­vous emis­sary of some­thing called Cli­mate­coin, which bills its prod­uct as the ​"First Car­bon Backed Cryp­toas­set," promis­ing to ​"democ­ra­tize car­bon mar­kets." Investors, he tried to explain, can now pur­chase Ethereum (a type of cryp­tocur­ren­cy) that's tied to CER projects — through their new blockchain-based platform.
This nigh-incom­pre­hen­si­ble talk feels like a fever dream, a micro­cosm of the per­va­sive fan­ta­sy through­out cli­mate pol­i­cy­mak­ing that free mar­kets, ren­dered effi­cient via a few price sig­nals, will res­cue human­i­ty from cat­a­stro­phe; that those most respon­si­ble for the cri­sis can sim­ply out­source the prob­lem; that pol­luters can be coaxed into reduc­ing emis­sions with­out robust regulation.
I looked back at the Innovate4Climate web­site while writ­ing this, and the land­ing page is tri­umphant: ​"Anoth­er remark­able success!"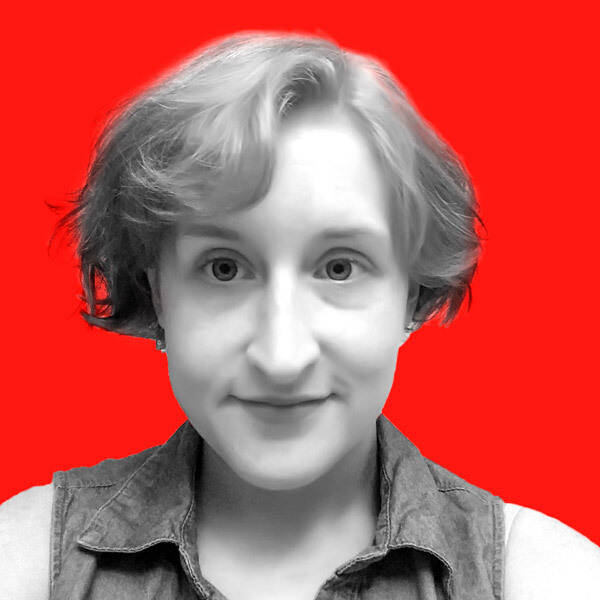 Kate Aronoff
is a Brook­lyn-based jour­nal­ist cov­er­ing cli­mate and U.S. pol­i­tics, and a con­tribut­ing writer at The Inter­cept. Fol­low her on Twit­ter @katearonoff.