A Three-Point Plan to Save Democrats
The party must reconnect to its populist roots.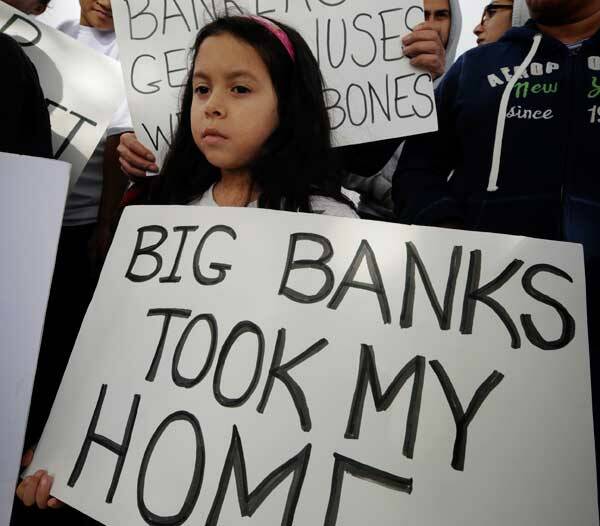 If the Democ­rats are to regain pow­er, they must first wage an ele­men­tal bat­tle over their party's fun­da­men­tal iden­ti­ty and strategy.
President Obama and his advisors should notice that free trade policies have become such a huge liability to nearly all Americans that they virtually foreclose his re-election prospects.
To briefly recap: The long-pre­dict­ed Repub­li­can tidal wave arrived with the mid-term elec­torate – whiter, wealth­i­er, old­er and more con­ser­v­a­tive than the mass of vot­ers who elect­ed Oba­ma in 2008 – evict­ing some 63 House Democ­rats and hand­ing the Repub­li­cans six Sen­ate seats.
Pro­gres­sives hop­ing to move Democ­rats toward poli­cies pro­mot­ing shared pros­per­i­ty must under­stand the rea­sons for this ​"shel­lack­ing" and the trans­for­ma­tion nec­es­sary to get the par­ty back on course.
The pun­di­toc­ra­cy almost uni­ver­sal­ly pro­nounced that Novem­ber 2 proved the nation wants to fun­da­men­tal­ly change course. But this super­fi­cial analy­sis both over­states the Repub­li­cans' non-exis­tent man­date and under­states the mag­ni­tude of the Democ­rats' loss of con­nec­tion to their base. Polling data clear­ly sug­gest that the major­i­ty of 2010 vot­ers may have pulled the Repub­li­can lever, but they nonethe­less deci­sive­ly reject the pro-wealthy Repub­li­can program.
The diver­gence between the vote for Repub­li­can can­di­dates and sup­port for their poli­cies was dra­ma­tized in polling by Peter D. Hart in the 100 con­gres­sion­al races that swung the elec­tion. By a mar­gin of 77 to 21 per­cent, the vot­ing pub­lic as a whole favored job cre­ation through invest­ment in pub­lic roads, schools and oth­er facil­i­ties. (Con­tin­u­ing the tax cuts for those earn­ing $250,000 or more – which the Repub­li­cans depict as a cen­tral route to eco­nom­ic reju­ve­na­tion – was opposed by 63 per­cent of all voters.)
In a very dif­fer­ent way, the Democ­rats also expe­ri­enced their own gulf between the approach of their lead­er­ship and the sen­ti­ments of key por­tions of the 2008 pro-Oba­ma coali­tion. Youth, peo­ple of col­or, and blue-col­lar work­ers all have suf­fered espe­cial­ly sharp loss­es in pay and jobs dur­ing the recession.
In Wis­con­sin, for exam­ple, the blue-col­lar vote for Democ­rats sank from 52 per­cent in 2008 to 40 per­cent, which more than accounts for the loss of out­spo­ken pro­gres­sive Sen. Russ Fein­gold and the north­woods House seats held by staunch lib­er­al Rep. Steve Kagen and the seat vacat­ed by long­time pro­gres­sive Rep. David Obey.
The main achieve­ments tout­ed by the Democ­rats – enact­ing a health­care plan whose main fea­tures do not kick in until 2014 and halt­ing the huge cas­cade of job loss­es that marked late 2008 and ear­ly 2009 – failed to dent the day-to-day mis­ery and anx­i­eties about jobs, pay and secu­ri­ty still being expe­ri­enced by tens of mil­lions of Americans.
The Great Reces­sion con­tin­ues to per­sist in large part because, as Carl Rosen of the Unit­ed Elec­tri­cal (UE) work­ers union puts it, ​"Work­ers can't afford to buy what they make." With earn­ings and sav­ings falling for aver­age fam­i­lies, the rich­est 1 per­cent of Amer­i­cans com­mand 23.5 per­cent of all annu­al income, up from 9 per­cent in the 1970s.
The remark­able plum­met in pub­lic enthu­si­asm for the Democ­rats over the past two years indi­cates that the par­ty of Roo­sevelt des­per­ate­ly needs a pro­gres­sive trans­for­ma­tion. It needs to re-con­nect with the peo­ple most vic­tim­ized by the increas­ing inequal­i­ty that is com­ing to define our coun­try. But this will only hap­pen if three things occur:
1. The Demo­c­ra­t­ic Par­ty must clear­ly rep­re­sent the inter­ests of work­ing fam­i­lies and the poor.
In 2006, poll­sters and polit­i­cal ana­lysts John Halpin and Ruy Tex­eira ana­lyzed Democ­ra­cy Corps polling data and con­clud­ed: ​"A major­i­ty of Amer­i­cans do not believe pro­gres­sives or Democ­rats stand for any­thing." In oth­er words, it is unclear which val­ues the Demo­c­ra­t­ic Par­ty would find wor­thy of fight­ing for.
They must become clear. The Demo­c­ra­t­ic Par­ty must become the par­ty of the peo­ple shut out from the record prof­its and share of income enjoyed by Cor­po­rate Amer­i­ca and the rich­est 1 per­cent. Just as the Repub­li­cans inces­sant­ly define them­selves in sim­ple, mem­o­rable terms like ​"small­er gov­ern­ment and low­er tax­es," the Democ­rats must become known as ​"the par­ty of decent jobs, a fair shot for all, and dig­ni­ty for everyone."
2. Strong grass­roots move­ments must force Pres­i­dent Oba­ma to redis­cov­er his pro­gres­sive side.
Obama's right­ward slide and unwill­ing­ness to act deci­sive­ly has been the result of unwa­ver­ing pres­sure from the Right – from his coterie of Wall Street advi­sors to CEOs to the Right's mas­sive media apparatus.
Even the most atro­cious dis­plays of cor­po­rate greed have lit­tle vis­i­ble or audi­ble mobi­liza­tion on the Left. BP's spill in the Gulf of Mex­i­co and the death of 11 work­ers offered a clear les­son on what hap­pens when cor­po­rate pow­er becomes too big to reg­u­late. No left-wing ver­sion of the Tea Par­ty emerged dur­ing the last two years – and we need one badly.
There are end­less prob­lems fac­ing work­ing fam­i­lies, but none more crit­i­cal than a dai­ly vol­ume of fore­clo­sures 10 times high­er than dur­ing the Great Depres­sion, accord­ing to It Takes a Pil­lage author Nomi Prins. Why don't the country's two large labor fed­er­a­tions, the AFL-CIO and Change to Win, pick­et the giant banks fore­clos­ing on homes across the country?
3. Demo­c­ra­t­ic politi­cians must rec­og­nize ​"free trade" for what it is: eco­nom­ic poi­son for the coun­try, and polit­i­cal poi­son for the party.
Since 1994, deals like the North Amer­i­can Free Trade Agree­ment and the admis­sion of Chi­na into the World Trade Orga­ni­za­tion have con­tributed to the loss of 4.9 mil­lion U.S. jobs and the clos­ing of 43,000 U.S. factories.
A Sep­tem­ber poll by the Wall Street Jour­nal and NBC revealed that 86 per­cent of the pub­lic opposed the export of jobs. On Octo­ber 2, the Jour­nal observed: ​"In the recent WSJ/NBC poll, 83 per­cent of blue-col­lar work­ers agreed that out­sourc­ing of man­u­fac­tur­ing to for­eign coun­tries with low­er wages was a rea­son the U.S. econ­o­my was strug­gling and more peo­ple weren't being hired; no oth­er fac­tor was so often cit­ed for cur­rent eco­nom­ic ills."
CNBC cit­ed a find­ing that sug­gest­ed a pos­si­ble polit­i­cal alliance: ​"While 65 per­cent of union mem­bers say free trade has hurt the U.S., so do 61 per­cent of Tea Par­ty sympathizers."
These lat­est fig­ures should remind Pres­i­dent Oba­ma and his advi­sors that free trade poli­cies have become such a huge lia­bil­i­ty to near­ly 90 per­cent of Amer­i­cans that they vir­tu­al­ly fore­close his re-elec­tion prospects. An analy­sis by Pub­lic Citizen's Glob­al Trade Watch of the impact that ​"free trade" had on 182 com­pet­i­tive elec­tion indi­cat­ed that oppo­si­tion to ​"free trade" and the off­shoring of jobs served as a fire­wall for Demo­c­ra­t­ic con­gres­sion­al can­di­dates, with oppo­nents of these poli­cies three times more like­ly to win com­pared to Democ­rats who sup­port­ed them.
Lori Wal­lach, the group's direc­tor, warned in a Novem­ber 3 Com­mon Dreams inter­view: ​"In 2008, Oba­ma only won the elec­tion because he won the crit­i­cal states of Ohio, Penn­syl­va­nia, Michi­gan and Wis­con­sin by dif­fer­en­ti­at­ing him­self from McCain on trade. It is pret­ty obvi­ous with Dems and GOP nation­wide run­ning against the trade sta­tus quo and its job off­shoring dam­age, that if Oba­ma flip-flops now in favor of more job-killing NAF­TA agree­ments, he will lose those states and end up a one-term president."
A dif­fer­ent future could be chart­ed by the Democ­rats, how­ev­er. But it will depend on them adopt­ing a clear­ly defined iden­ti­ty, embrac­ing grass­roots activism and aban­don­ing the ​"free trade" track to job destruc­tion and com­mu­ni­ty devastation.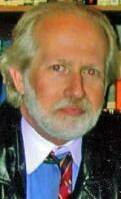 Roger Bybee

is a Mil­wau­kee-based free­lance writer and Uni­ver­si­ty of Illi­nois vis­it­ing pro­fes­sor in Labor Edu­ca­tion.Roger's work has appeared in numer­ous nation­al pub­li­ca­tions, includ­ing

Z

mag­a­zine,

Dol­lars

&

Sense, The Pro­gres­sive, Pro­gres­sive Pop­ulist, Huff­in­g­ton Post, The Amer­i­can Prospect, Yes!

and

For­eign Pol­i­cy in Focus

.More of his work can be found at

zcom​mu​ni​ca​tions​.org/​z​s​p​a​c​e​/​r​o​g​e​r​d​bybee

.