Resister's Digest: Bernie Sanders Launches "Fight Back" Tour Against Trumpism
The senator hopes to build a Democratic party that is strong in all 50 states.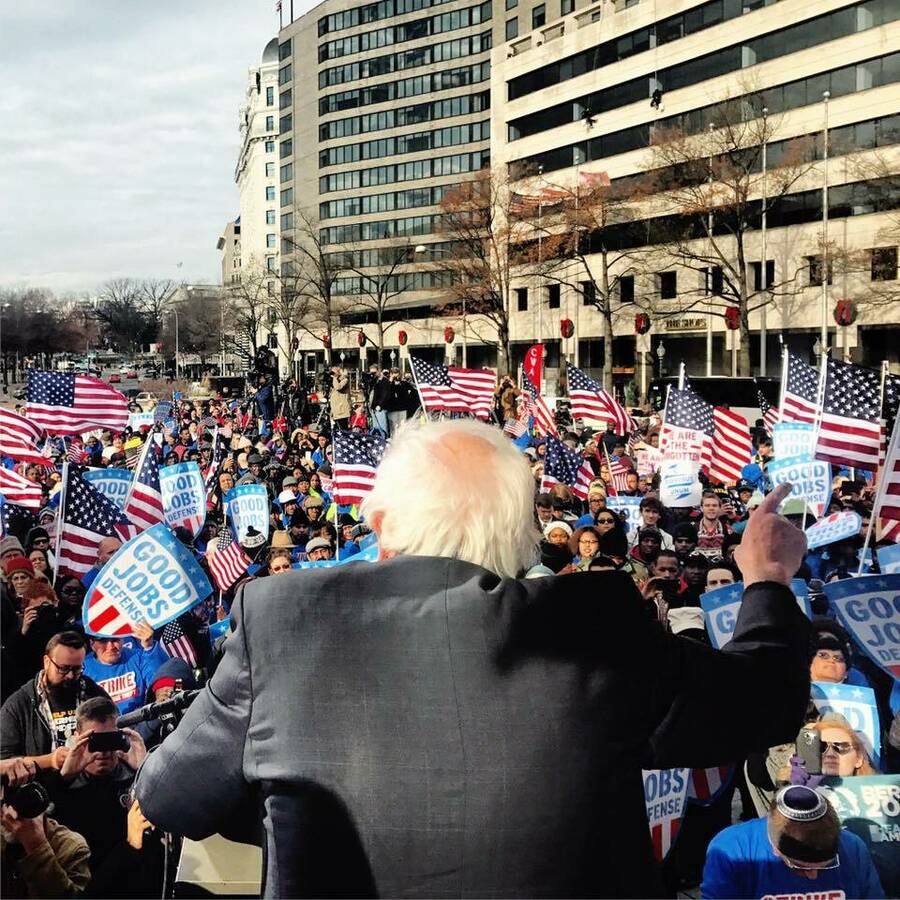 Resister's Digest is a weekly roundup that spotlights ways readers can connect with and learn about campaigns to oppose President Donald Trump's agenda, protect human rights and promote equality. Have questions or tips? Contact writer Theo Anderson at theo@​inthesetimes.​com.
'It's clear that the energy on the left to protect Barack Obama's health care law—and oppose President Donald Trump—is still soaring.'
Vermont Sen. Bernie Sanders and the chairman of the Democratic National Committee, Tom Perez, launch a tour of several ​"red" and ​"purple" states Monday, starting in Portland, Maine. The tour then heads to Louisville, Kentucky, on Tuesday, Omaha, Nebraska, on Thursday, and Salt Lake City, Utah, and Mesa, Arizona, on Friday. Rallies are also tentatively scheduled for Florida, Montana and Nevada. Search for details here.
The tour will ​"begin the process of creating a Democratic Party which is strong and active in all 50 states, and a party which focuses on grassroots activism and the needs of working families," according to an announcement by Sanders and Perez. Their priorities for the ​"Come Together and Fight Back Tour" include pushing for a $15 minimum wage and pay equity for women, action on climate change, reforming the immigration and criminal justice systems and tax reform that ​"demands that the wealthy and large corporations start paying their fair share of taxes."
Sanders and his ideas have broad popular support. A Fox News poll released in mid-March found that 61 percent of respondents approve of him, while only 32 percent disapprove. And an Economist/​YouGov poll in early April found that 60 percent of respondents — including 46 percent of Republicans — support expansion of the Medicare program to include all Americans, a key issue for Sanders.
In Montana, Sanders and Perez will help build support for Rob Quist, the Democratic candidate for the state's open House seat. Quist is a folk singer who's well-known in the state and has been endorsed by Sanders' organization, Our Revolution. The election will be May 25. Quist recently reported that he had raised $1.3 million for the campaign, mostly through small contributions. The Montana race and the special election in Georgia's 6th District, where Democrat Jon Ossoff is competing against multiple Republican candidates on Tuesday, are being viewed as early gauges of the strength and mobilization of the resistance to Trump.
More ​
"

furious" town halls

Town halls are planned across the nation this week, as Congress continues its recess. Halfway through the recess, Politico noted, ​"it's clear that the energy on the left to protect Barack Obama's health care law — and oppose President Donald Trump — is still soaring."

MoveOn​.org maintains a list of scheduled events here. Indivisible offers a toolkit of resources for making effective use of the events here, including a primer on policy priorities and a list of sample questions. The website FiveThirtyEight tracks the voting record of each member of Congress and ranks them according to how they align with, or against, Trump's agenda. Find the ​"Trump Tracker" here.

Coverage of Congress's first week of recess was brutal for the GOP. For example, Huffington Post said that House Republicans were ​"having the worst spring break ever." USA Today noted that many lawmakers had decided to avoid town halls altogether. And The Hill reported from a ​"furious" town hall of a New Jersey Republican.

Healthcare reform has received most of the spotlight, but the town halls vary in their focus. In New York, for example, an event on Wednesday, co-sponsored by several Indivisible and Democratic groups, will foreground the future of immigration in the United States.
Rallying for science and the planet
On Saturday, ​"science advocates, science educators, scientists, and concerned citizens" will stage a ​"March for Science" in Washington, D.C. About 500 more satellite marches are scheduled in towns and cities around the world. Organizers note that ​"science is a vital feature of a working democracy, spurring innovation, critical thinking, increased understanding, and better, healthier lives for all people," and they describe the march as ​"the first step of a global movement to defend the vital role science plays in our health, safety, economies, and governments." Go here to find a march, register for one and donate to the cause.
Saturday is also Earth Day, and various rallies focused on environmentalism are planned throughout the week, such as a benefit for the Vermont chapter of the Sierra Club on Tuesday, the Minnesota Water Action Day on Wednesday, the Rally for Water and Wildlife in Salem, Oregon, also on Wednesday, and the Sustainaganza in Missoula, Montana, on Thursday.
Science is increasingly under assault by the Trump administration and its allies in the conservative movement. For example, the Heartland Institute, a libertarian think tank, has been distributing books and videos that cast doubt on the human contribution to climate change. Heartland has so far mailed about 200,000 packages to public school teachers, and it has ​"the goal of getting the materials into the hands of every science teacher in the country."
The organization 314 Action is actively recruiting people with a scientific background to run for public office. Sign up here.
Building bridges to Trump voters
Indivisible Berkeley is hosting a conversation between sociologist Arlie Hochschild and linguist George Lakoff on the theme of ​"reaching out to Trump voters." The event is Monday, and will be livestreamed (register here) and posted to the organization's website.
Lakoff is the author of Moral Politics and other books. Listen to an interview with him about the power of Trump's rhetoric on the ​"This is Your Brain on Trump" episode of the Make Me Smart podcast. Read a summary of it here. Hochschild is the author of Strangers in Their Own Land, an analysis of the narratives and frameworks that shape the worldviews of conservative voters. Read the ITT review here.
For a limited time: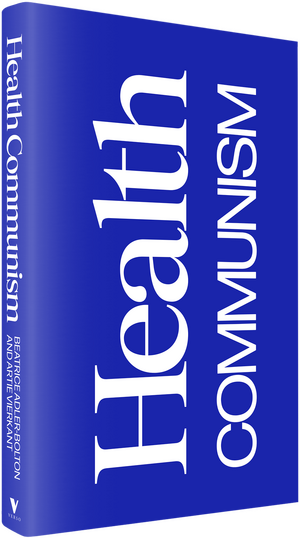 Donate $25 or more to support In These Times and we'll send you a copy of Health Communism.
A searing analysis of health and illness under capitalism from hosts of the hit podcast "Death Panel," Health Communism looks at the grave threat capitalism poses to global public health, and at the rare movements around the world that have successfully challenged the extractive economy of health.
"This is a book you should read before you die, because the ideas synthesized by Adler-Bolton and Vierkant could save our collective lives." –Jon Shaffer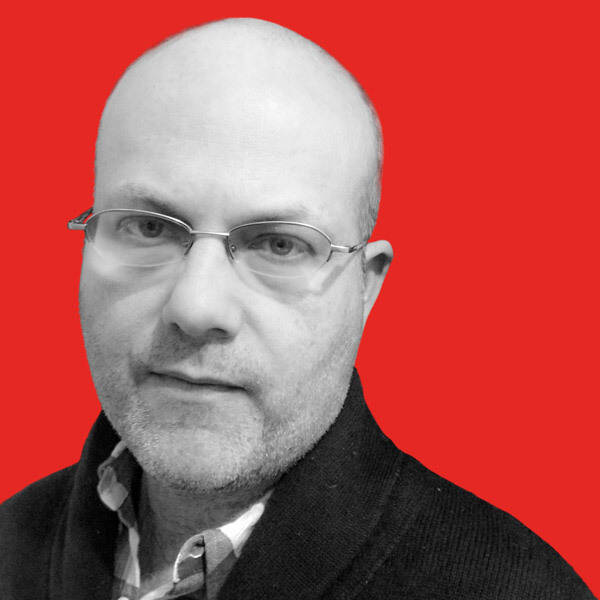 Theo Anderson
is an In These Times contributing writer. He has a Ph.D. in modern U.S. history from Yale and writes on the intellectual and religious history of conservatism and progressivism in the United States. Follow him on Twitter @Theoanderson
7
.