Locking Up Immigrant Kids, Again
Our nation's past treatment of immigrant families doesn't make the current situation any less horrifying—but we need it to inform our longterm pressure on the Democrats.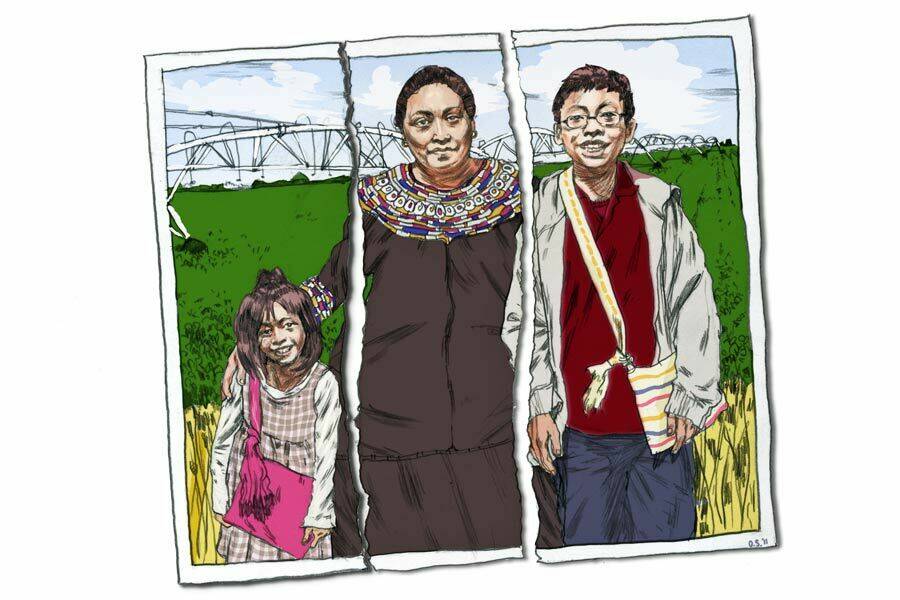 In These Times read­ers know that kids have long been among the vic­tims of our cru­el immi­gra­tion system.
'We are creating a mental health crisis,' [attorney Brian] Hoffman says. 'These kids are going to have PTSD and need serious therapy.'
In the Jan­u­ary 2012 cov­er sto­ry ​"Torn Apart," Aaron Nel­son report­ed on Guatemalan immi­grant Maria Luis' five-year sep­a­ra­tion from her two chil­dren. When Immi­gra­tion and Cus­toms Enforce­ment (ICE) deport­ed Maria in 2005, Nebraska's Depart­ment of Health and Human Ser­vices held her 1‑year-old daugh­ter and 7‑year-old son in ​"pro­tec­tive cus­tody." That was in the ear­ly days of ICE, found­ed in 2003 under Pres­i­dent George W. Bush. But Nel­son also report­ed that, in 2011, under Pres­i­dent Barack Oba­ma, a record 46,000 par­ents of U.S. cit­i­zen chil­dren had been deported.
That esca­la­tion, which earned Oba­ma the nick­name ​"deporter in chief," was part of his cen­trist com­pro­mise strat­e­gy: Appease the Right with a depor­ta­tion crack­down on ​"bad immi­grants" — although many with no crim­i­nal con­vic­tions were swept up — and hope Repub­li­cans will help pass bipar­ti­san immi­gra­tion reform (they didn't). The expan­sion of fam­i­ly deten­tion was anoth­er tri­an­gu­la­tion strat­e­gy. The Oba­ma admin­is­tra­tion want­ed to han­dle the so-called cri­sis of unac­com­pa­nied Cen­tral Amer­i­can chil­dren show­ing up at the bor­der in 2014, with­out sim­ply let­ting them in as refugees and risk­ing the wrath of the Right. So the admin­is­tra­tion expand­ed fam­i­ly deten­tion thir­ty­fold, length­ened wait times for hear­ings and imposed stricter asy­lum criteria.
In ​"Lock­ing Up Immi­grant Kids," August 2015, John Wash­ing­ton report­ed for In These Times from inside one of these deten­tion cen­ters, the South Texas Fam­i­ly Res­i­den­tial Cen­ter in Dil­ley, Texas:
Many of the kids have trou­ble sleep­ing, and three of the women I spoke with report­ed that their chil­dren were depressed and not eat­ing. One told me that her 11-year-old boy lost more than 10 pounds since com­ing to Dil­ley. ​"We are cre­at­ing a men­tal health cri­sis," [attor­ney Bri­an] Hoff­man says. ​"These kids are going to have PTSD and need seri­ous therapy."

The long waits and tense con­di­tions take their toll on the women, too. Despite the near­ly roundthe-clock efforts of CARA's legal team [a pro bono legal col­lec­tive serv­ing detained fam­i­lies], some women in Dil­ley lose their chance at legal sta­tus in the Unit­ed States because they can no longer suf­fer being locked up. I spoke with one woman who had been in Dil­ley five months and, unable to han­dle it any­more, decid­ed to be deport­ed. The con­di­tions at anoth­er fam­i­ly deten­tion cen­ter, in Karnes, Texas, drove a 19-year-old woman to cut her wrists on June 4. She had a 4‑year-old son with her and wrote in a sui­cide note that the deten­tion cen­ter was ​"killing me lit­tle by lit­tle" and that she was ​"treat­ed worse than an ani­mal." She sur­vived and, four days lat­er, was deport­ed to Honduras.

Anoth­er woman said that she was humil­i­at­ed when a Dil­ley guard imme­di­ate­ly washed his hand after her tod­dler daugh­ter touched it. ​"They think we have dis­eases," she told me, break­ing into sobs.

One girl I met begged her moth­er to agree to depor­ta­tion because she didn't want to have her ninth birth­day in prison. What she want­ed was ice cream, which is not avail­able inside Dil­ley. Anoth­er girl, hav­ing been held for the past 10 months in fam­i­ly deten­tion cen­ters in Arte­sia, Karnes and now Dil­ley, includ­ed an ICE offi­cer in a pic­ture she drew of her family.
Human rights lawyers suc­cess­ful­ly sued to have the cen­ters shut down, cit­ing the 1997 Flo­res prece­dent that chil­dren can­not be impris­oned except as a last resort.
While Oba­ma frus­trat­ed activists, he was sus­cep­ti­ble to pres­sure. Pres­i­dent Don­ald Trump plays by a dif­fer­ent set of rules: He has tak­en every oppor­tu­ni­ty to edge toward eth­nic cleans­ing, with mea­sures from ban­ning trav­el from sev­en Mus­lim-major­i­ty coun­tries to rescind­ing the pro­tect­ed sta­tus of 300,000 U.S. res­i­dents. The same alliance of legal and migrant groups that moved Oba­ma to issue pro-immi­grant exec­u­tive orders is swat­ting down Trump's wild, impul­sive over­reach­es, but it can't hold the line for­ev­er, as revealed by the Supreme Court's June 25 rul­ing to uphold the Mus­lim ban.
The Left, led by migrant groups like Mijente and the Nation­al Domes­tic Work­ers Alliance, has not splin­tered or quib­bled over which pres­i­dent was worse, but built alliances with lib­er­al groups like MoveOn and the Women's March, and turned out in enor­mous num­bers. Hun­dreds went to the bor­der for Father's Day. Port­land occu­piers shut down an ICE facil­i­ty. Demo­c­ra­t­ic Social­ists of Amer­i­ca mem­bers dis­rupt­ed Home­land Secu­ri­ty Sec­re­tary Kirsten Shjeland's din­ner at a Mex­i­can restaurant.
And the activism quick­ly won a par­tial vic­to­ry: Trump nom­i­nal­ly rescind­ed the pol­i­cy June 20, announc­ing the resump­tion of fam­i­ly deten­tion in its place.
But pro­gres­sives were not appeased. With­out miss­ing a beat, left­ist and lib­er­al orga­ni­za­tions piv­ot­ed to con­demn fam­i­ly deten­tion. As In These Times web edi­tor Sarah Lazare wrote, ​"Move­ments should not set a bar so low that they allow for the con­tin­ued jail­ing of chil­dren." The march­es kept growing.
We're at a tricky point of need­ing to oper­ate in two time scales at once: the imme­di­ate need to halt Trump atroc­i­ties, and the long-term need to lay the ground­work for real change when — or if — the Democ­rats retake power.
For now, the Left is prov­ing it can deft­ly pur­sue both. As this issue went to press, mass march­es con­tin­ued and left­ist Demo­c­ra­t­ic chal­lengers were stak­ing out an anti-ICE stance. In late June, a long-shot demo­c­ra­t­ic social­ist can­di­date in New York's 14th Con­gres­sion­al Dis­trict pri­ma­ry plas­tered Queens and the Bronx with posters read­ing ​"Abol­ish ICE/Elim­i­na ICE." The Chica­go Tri­bune described the race as ​"a high­pro­file elec­toral test" of the anti-ICE cam­paign. On June 26, the can­di­date, Alexan­dria Oca­sio-Cortez, defeat­ed 10-term incum­bent Joe Crow­ley, 57 per­cent to 43 percent.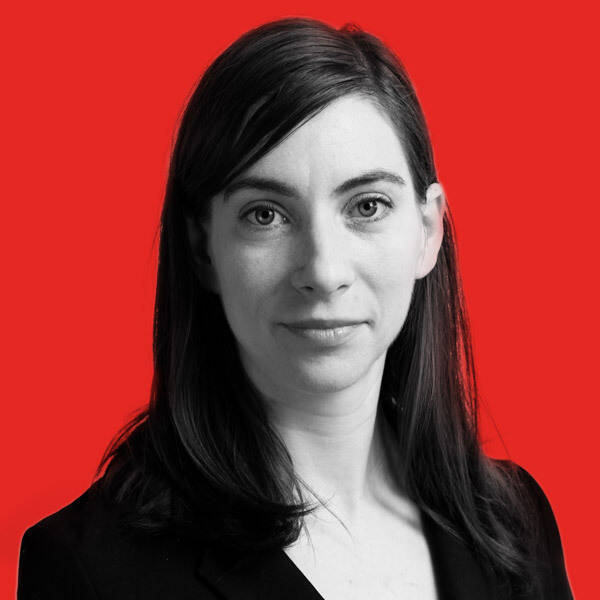 Jes­si­ca Stites is Exec­u­tive Edi­tor of In These Times, where she runs the Leonard C. Good­man Insti­tute for Inves­tiga­tive Report­ing and edits sto­ries on labor, neolib­er­al­ism, Wall Street, immi­gra­tion, mass incar­cer­a­tion and racial jus­tice, among oth­er top­ics. Before join­ing ITT, she worked at Ms. mag­a­zine and George Lakof­f's Rock­ridge Insti­tute. Her writ­ing has been pub­lished in the Los Ange­les Review of Books, Ms., Bitch, Jezebel, The Advo­cate and Alter­Net. She is board sec­re­tary of the Chica­go Read­er and a for­mer Chica­go Sun-Times board member.