Drink Your Coffee Black-Owned
A cooperative Atlanta cafe is step one toward an alternative to white capitalism.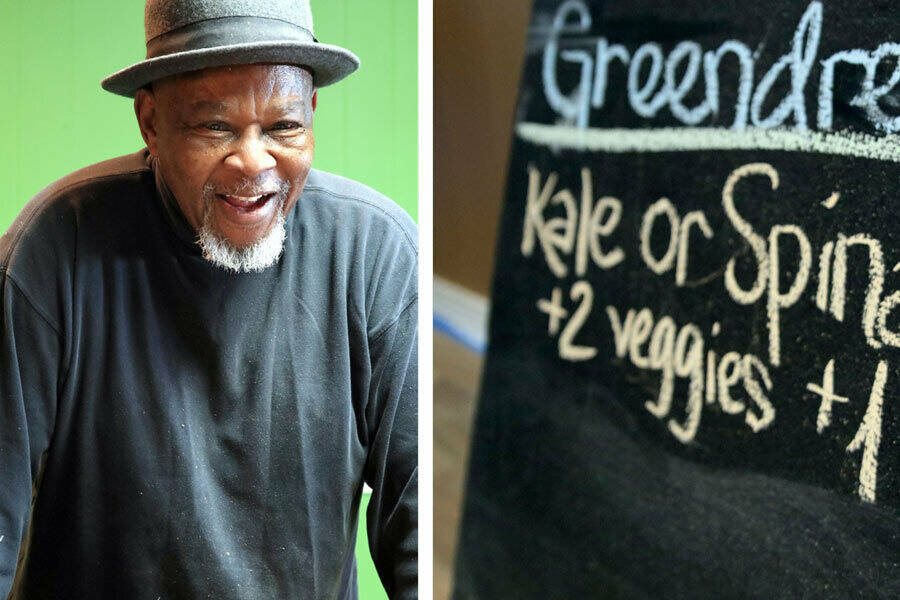 The cooperative aims to build what many black leaders have long seen as necessary: a black-led alternative to the white-controlled and dominated capitalist system.
ATLANTA — Ormond Ash­by bounces into the unheat­ed, under-con­struc­tion home of Café ULU on a chilly Jan­u­ary day with a bay­o­net saw and an air of enthu­si­asm. The 76-year-old retiree is here to help to build a stage for the new work­er-owned café.
"Eco­nom­ics is the only way to have an impact in this world today," says Ash­by, a grand­fa­ther of sev­en and great-grand­fa­ther of one. Through his many lives as an Amer­i­can work­er — span­ning com­pa­nies like IBM and Mer­cedez-Benz — he has donat­ed his skills and hard-earned pay to black self-reliance ini­tia­tives of the Nation of Islam, the Rev. Al Sharp­ton and others.
Now, he is one of more than 450 peo­ple of African descent across the Unit­ed States and Europe invest­ing their sav­ings, retire­ment income and spare time in the Us Lift­ing Us Eco­nom­ic Devel­op­ment Coop­er­a­tive, from which Café ULU takes its name. The coop­er­a­tive aims to build what many black lead­ers have long seen as nec­es­sary: a black-led alter­na­tive to the white-con­trolled and dom­i­nat­ed cap­i­tal­ist system.
"It's now or nev­er for African peo­ple," says Ash­by. ​"The whole world is going through a shift."
Café ULU is the cooperative's first project. It had its soft open­ing Feb­ru­ary 12 and cel­e­brat­ed its pub­lic open­ing five days lat­er, com­plete with drum­ming, an open mic and cof­fee tast­ings. The 2,000-square-foot build­ing that hous­es the cof­fee shop sits in a black-owned strip mall between a meat mar­ket and lounge. The cof­fee house is strate­gi­cal­ly locat­ed in the not-yet-gen­tri­fied, major­i­ty black Syl­van Hills neigh­bor­hood of south­west Atlanta, close to the city's six his­tor­i­cal­ly black col­leges and Tyler Per­ry Stu­dios, a large poten­tial cus­tomer base.
The café fea­tures cof­fee from Africa — fair trade and organ­ic as much as pos­si­ble — as well as break­fast sand­wich­es, soups, veg­an fare, muffins and scones. In the mold of Wash­ing­ton, D.C.'s Bus­boys and Poets and Baltimore's Red Emma, it's con­ceived as a hybrid cof­fee shop and com­mu­ni­ty space. On the menu are art open­ings (the café will func­tion as a gallery), jazz nights, spo­ken-word per­for­mances, book-sign­ings and oth­er events, such as the elab­o­rate rit­u­al of Ethiopi­an cof­fee ceremonies.
The café also hopes to sell the wares of local entre­pre­neurs, such as Shay­da Bakes, a Decatur, Ga.-based bak­ery found­ed and run by 15-year-old high school stu­dent Noble Shay­da Brown.
The plan is to repli­cate Café ULU (and even­tu­al­ly build oth­er busi­ness­es) in oth­er cities. Heki­ma Kanya­ma, a co-founder and elder of the coop­er­a­tive, esti­mates each new café will take about $50,000 in seed mon­ey, plus indus­tri­ous local members.
The seed mon­ey comes from ULU's mem­ber­ship fees of $50, as well as $1,000 shares that mem­bers can pur­chase. Share­hold­ers will even­tu­al­ly receive div­i­dends, although they are third in line for prof­it shar­ing, after the coop­er­a­tive itself and each café's worker-owners.
Kanya­ma likes to muse about what might have hap­pened if the black men who marched in the 1995 Mil­lion Man March had returned home and come up with $1,000 each — a pot of $10 bil­lion that could have pro­vid­ed seed mon­ey to start com­mu­ni­ty businesses.
"It is bet­ter to give birth than to try to raise the dead," Kanya­ma says of devel­op­ing black­owned busi­ness­es rather than con­tin­u­ing to rely on an eco­nom­ic sys­tem that has failed black peo­ple. ​"We don't see that we can be lift­ed by any force in the world except ourselves."
It's an old idea in the AfricanAmer­i­can com­mu­ni­ty. Mar­cus Gar­vey and his Uni­ver­sal Negro Improve­ment Asso­ci­a­tion (UNIA) built a net­work of co-op busi­ness­es, includ­ing a ship­ping line, before he was arrest­ed on trumped-up charges of mail fraud and deport­ed to Jamaica in 1927. The Nation of Islam built a net­work of retail busi­ness­es— although not coop­er­a­tives — in the 1960s. The Black Pan­ther Par­ty formed coop­er­a­tives in the 1960s and 1970s to help feed, house and clothe the poor in California's Bay Area. In 1967, black farm­ers began pool­ing resources in the Fed­er­a­tion of South­ern Cooperatives/​Land Assis­tance Fund, and today have saved $200 mil­lion in black-owned land. Coop­er­a­tive eco­nom­ics is one tenet of Kwan­zaa, a hol­i­day cel­e­brat­ed by millions.
The ULU coop­er­a­tive is eager to learn from past mis­takes. For instance, Gar­vey wasn't the best record keep­er, which helped J. Edgar Hoover build a hos­tile case against the UNIA. ULU has invest­ed in a finan­cial dash­board that will enable com­plete trans­paren­cy for members.
Tamu Kanya­ma, Hekima's wife, has already pur­chased shares for her six grand­chil­dren, aged 10 to 22. ​"Café ULU for me is the lega­cy that I have for my chil­dren and grand­chil­dren," she says. ​"It is some­thing that they can see, and touch, and some­thing they can be proud of. Hope­ful­ly it's some­thing that they can pass down to their children."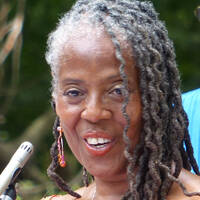 Ajowa Nzin­ga Ifateyo
is a mem­ber of the
Grass­roots Eco­nom­ic Orga­niz­ing col­lec­tive
and gets a thrill out of writ­ing about coop­er­a­tives and oth­er lib­er­a­to­ry eco­nom­ic devel­op­ment projects. She has been a staff writer for the
Los Ange­les Times, Morn­ing Call
and
Mia­mi Her­ald
news­pa­pers. Her report­ing is fund­ed by the New Economies Report­ing Project.