Giant Green Steps
What needs to happen to pass global warming legislation?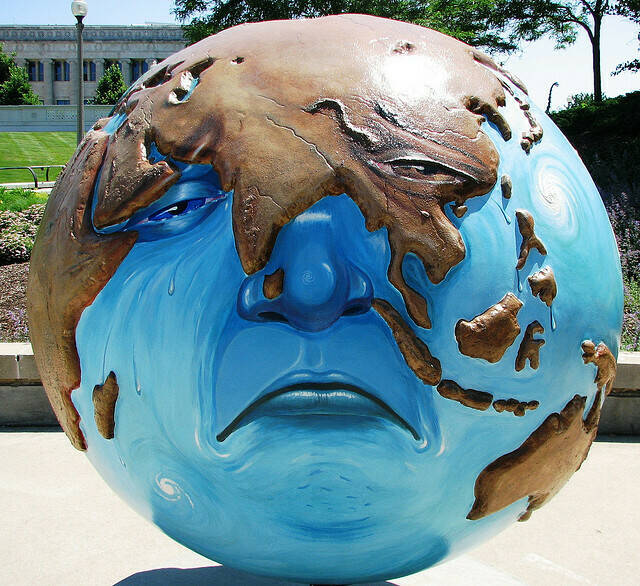 How did Democ­rats fail to pass cap-and-trade leg­is­la­tion in 2010 despite the rel­a­tive­ly tame nature of the bill — and despite hold­ing majori­ties in both hous­es of Con­gress? And what are the take­aways from that failure?
Given that neither filibuster reform nor global warming legislation have a chance in the near-term, what's the best path forward?
Those are the broad ques­tions addressed in a Jan­u­ary 2013 report by The­da Skocpol, a soci­ol­o­gist at Har­vard. Skocpol argued that one major fac­tor in the legislation's defeat was the lack of a mobi­lized move­ment behind it. Sup­port­ers put too much faith and hope in the efforts of polit­i­cal elites (espe­cial­ly the pres­i­dent) and big-name envi­ron­men­tal groups.
The oppo­si­tion, mean­while, tapped into the ener­gy and orga­niz­ing pow­er of the ascen­dant Tea Par­ty. Con­ser­v­a­tives oppose cap-and-trade, which requires com­pa­nies to pur­chase ​"pol­lu­tion per­mits," on gen­er­al anti-reg­u­la­tion grounds.
The les­son? Build­ing the grass­roots base is vital to pass­ing glob­al warm­ing leg­is­la­tion in the future.
​"To counter fierce polit­i­cal oppo­si­tion," Skocpol writes, ​"reform­ers will have to build orga­ni­za­tion­al net­works across the coun­try, and they will need to orches­trate sus­tained polit­i­cal efforts that stretch far beyond friend­ly Con­gres­sion­al offices, com­fy board rooms, and posh retreats."
Would a more ener­gized move­ment have made a dif­fer­ence in 2010, though, giv­en the GOP's rou­tine use of the fil­i­buster to block leg­is­la­tion?
It seems doubt­ful. Democ­rats did have a fil­i­buster-proof major­i­ty for a few months in 2010, but cap-and-trade was dead by then. The only hope for ​"get­ting any­thing big done," as David Roberts of Grist writes, is a reformed polit­i­cal sys­tem: ​"The bill failed because, unlike every oth­er demo­c­ra­t­ic insti­tu­tion in the damn world, includ­ing state leg­is­la­tures, juries, and the judge's pan­el on Amer­i­can Idol, the U.S. Sen­ate now requires a supermajority."
Giv­en that nei­ther fil­i­buster reform nor glob­al warm­ing leg­is­la­tion have a chance in the near-term, what's the best path for­ward? Skocpol's report pro­voked an array of answers to that question.
Envi­ron­men­tal activist Bill McK­ibben agrees with Skocpol that con­tin­ued move­ment-build­ing is our best hope. ​"If the inside-the-Belt­way groups had been able to turn to a real grass­roots activist move­ment" when cap-and-trade was being debat­ed, he wrote on Grist, ​"the out­come might have been different."
McK­ibben sup­port­ed the leg­is­la­tion, but he also notes the dimin­ish­ing val­ue of mod­est mea­sures like cap-and-trade in the face of a prob­lem as daunt­ing as glob­al warm­ing: ​"At this point, hav­ing delayed action for so long, the easy baby steps are no longer help­ful. A small price on car­bon won't get us as far as it would have a decade or two ago."
Eric Biber, a pro­fes­sor of law at the Uni­ver­si­ty of Cal­i­for­nia at Berke­ley, respond­ed to Skocpol by argu­ing that we shouldn't dis­count the baby steps, since they're the foun­da­tion for push­ing through some­thing more rad­i­cal and trans­for­ma­tion­al down the road. ​"Pass­ing leg­is­la­tion that might be seen as small-bore, or only a piece­meal solu­tion, may … make it eas­i­er for future vic­to­ries," Biber wrote in Feb­ru­ary on the blog Legal Plan­et.
If Biber's argu­ment holds true, envi­ron­men­tal activists have some rea­sons for hope, giv­en sig­nif­i­cant ​"baby steps" that are hap­pen­ing at the state lev­el. Cal­i­for­nia, for exam­ple, began enforc­ing its own cap-and-trade pro­gram ear­li­er this year, in what could become a mod­el for oth­er states. An econ­o­mist with the Envi­ron­men­tal Defense Fund described it to Nation­al Jour­nal as ​"one of the largest and bold­est efforts to lim­it emis­sions on the planet."
Mean­while, 30 states have now imple­ment­ed ​"renew­able port­fo­lio stan­dards" — that is, laws requir­ing a cer­tain share of the ener­gy cre­at­ed by reg­u­lat­ed util­i­ties to come from renew­able sources. South­ern states have most­ly resist­ed, but Texas has adopt­ed one, as have Ari­zona, Kansas and North Car­oli­na. Ohio's stan­dard is fair­ly typ­i­cal: 25 per­cent alter­na­tive-ener­gy by 2025, at least half of which must come from renew­able sources.
There's a relat­ed piece of good news as well: U.S. car­bon emis­sions have fall­en over the past sev­er­al years, com­pa­ra­ble to the rate they were expect­ed to fall if cap-and-trade had actu­al­ly passed. Accord­ing to a recent report by Resources for the Future, one major fac­tor in the decline has been poli­cies and pro­grams at the local and state level.
Tru­ly con­fronting the prob­lem of glob­al warm­ing will require much more ambi­tious action. Still, local progress is a hope­ful sign that, in spite of a bare­ly func­tion­ing U.S. Con­gress, the envi­ron­men­tal move­ment hasn't stalled. These baby steps — along with the more empow­ered move­ment that McK­ibben envi­sions — might actu­al­ly lead to the kind of seri­ous leg­is­la­tion that the scale of the prob­lem demands.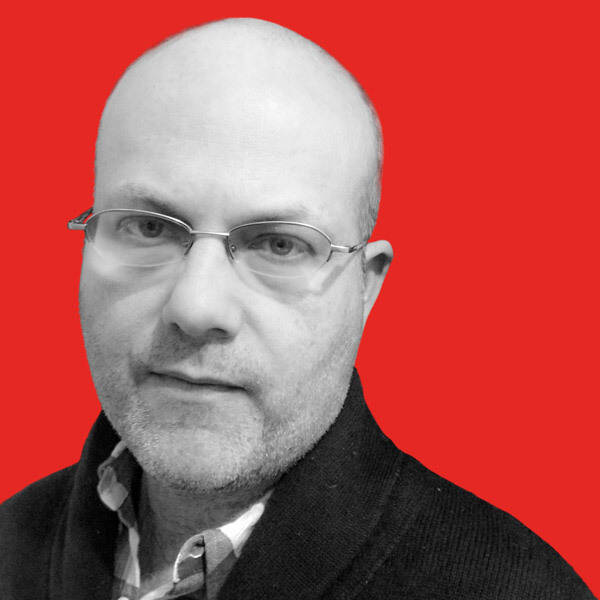 Theo Ander­son
is an In These Times con­tribut­ing writer. He has a Ph.D. in mod­ern U.S. his­to­ry from Yale and writes on the intel­lec­tu­al and reli­gious his­to­ry of con­ser­vatism and pro­gres­sivism in the Unit­ed States. Fol­low him on Twit­ter @Theoanderson
7
.