In Palestine, to Exist Is to Resist
Behind the headlines, Palestinians are using nonviolent direct action to protest the status quo.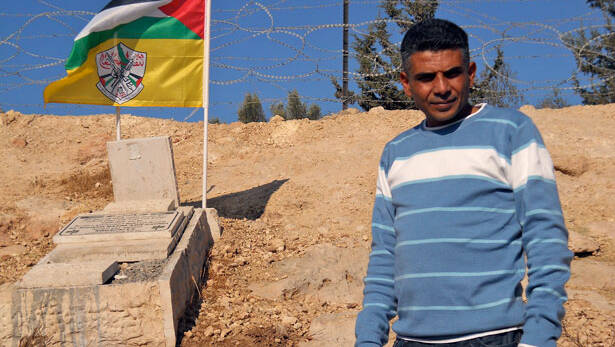 WEST BANK, PALES­TINE – On Novem­ber 15, Mazin Qum­siyeh and oth­er Pales­tin­ian activists board­ed pub­lic bus num­ber 148, an Israelis-only bus that nor­mal­ly takes Jews from the Israeli West Bank set­tle­ment of Ariel to Jerusalem. The bus took the group to the Hiz­ma check­point, just out­side the north­ern entrance of Jerusalem, where activists resist­ed author­i­ties' efforts to remove them. Even­tu­al­ly, as a cam­era broad­cast the action online, eight peo­ple were pulled from the bus and arrest­ed. They were charged with ​"ille­gal entry to Jerusalem" and ​"obstruct­ing police business."
Few readers of mainstream media are aware of Palestinians' longstanding creative efforts to use non-violent direct action in their struggle for self-determination.
Qum­siyeh hopes this recent ​"free­dom ride" – pos­si­ble because a bus dri­ver let them ride by mis­take, he said – will spark the same kind of response that its name­sake did across the Unit­ed States in the ear­ly 1960s, when inter­state bus trips helped end racial seg­re­ga­tion in the South. Qum­siyeh, author of Pop­u­lar Resis­tance in Pales­tine: A His­to­ry of Hope and Empow­er­ment, says oth­er exam­ples of non­vi­o­lent resis­tance include protests of the sep­a­ra­tion bar­ri­er (which many Pales­tini­ans call an ​"apartheid wall") that has effec­tive­ly turned 10 per­cent of Pales­tin­ian land into Israeli land since its con­struc­tion began in 2002; school girls hold­ing class in the street when they can't get to their schools because of Israeli inter­fer­ence; and farm­ers brav­ing Israeli intim­i­da­tion to har­vest olives. ​"For us to exist on this land is to resist," says Qum­siyeh, who teach­es at Beth­le­hem and Birzeit universities.
Most read­ers of main­stream media in the Unit­ed States think of the First Intifa­da (1987−92) as the stone-throw­ing upris­ing and the Sec­ond Intifa­da (2000−2004) as the attack of the sui­cide bombers. They may have heard of the Boy­cott, Divest­ment and Sanc­tions move­ment, start­ed in 2005 by more than 170 Pales­tin­ian civ­il soci­ety groups. (The move­ment aims to cur­tail ben­e­fits accru­ing to busi­ness­es that ben­e­fit from the occupation.)But few are aware of Pales­tini­ans' long­stand­ing cre­ative efforts to use non­vi­o­lent direct action in their strug­gle for self-deter­mi­na­tion. Those efforts, from the tax revolt in Beit Sahour dur­ing the First Intifa­da to cre­ative actions led by Pales­tini­ans like Qum­siyeh, are often sup­port­ed by both inter­na­tion­al and Israeli activists. And they are proliferating.
Ghas­san Andoni, cofounder of the Inter­na­tion­al Sol­i­dar­i­ty Move­ment (ISM) and a leader of the Pales­tin­ian Cen­ter for Rap­proche­ment between Peo­ple, says non­vi­o­lent direct action by Pales­tini­ans opposed to the Israeli occu­pa­tion start­ed before the First Intifa­da. ​"Activ­i­ties includ­ed throw­ing mil­i­tary iden­ti­ty cards issued by the occu­pa­tion as a way to tell the occu­pi­er that we don't rec­og­nize your author­i­ty and there is no con­tract between us," Andoni said in an inter­view in Beth­le­hem in mid-Novem­ber. ​"Then we stopped pay­ing tax­es and sub­mit­ting month­ly reports say­ing, ​'No tax­a­tion with­out representation.'"
The First Intifa­da also saw the cre­ation of autonomous com­mu­ni­ties all over the West Bank. ​"We estab­lished our own econ­o­my to detach from the occu­pa­tion," Andoni explained. Large protest march­es and sol­i­dar­i­ty cam­paigns were also orga­nized with inter­na­tion­al activists and Israelis. ISM has staged ​"die-ins" in front of Israeli tanks, and its mem­bers have chained them­selves to homes the Israeli gov­ern­ment wants to demol­ish, and obstruct­ed the Israeli army from impos­ing a cur­few. As pop­u­lar resis­tance among Pales­tini­ans has spread, Andoni increas­ing­ly sees ISM's role as sup­port­ing local non­vi­o­lent initiatives.
Bil'in, a vil­lage near Ramal­lah, is one such ini­tia­tive. Res­i­dents of Bil'in have mobi­lized against Israel's West Bank secu­ri­ty bar­ri­er. Since con­struc­tion of the fence began there in 2005, vil­lagers have staged var­i­ous events. After the release of the film Avatar, with its sto­ry line of the occu­pa­tion of Pan­do­ra and the rape of its resources, Pales­tini­ans paint­ed them­selves blue to look like Pan­do­rans. On anoth­er occa­sion, they lugged a tele­vi­sion to the fence and cheered their favorite teams dur­ing a World Cup tour­na­ment to show that nor­mal life would go on.
Bil'in activists pho­to­graph and video­tape every protest. ​"The cam­era is our gun," says Iyad Bur­nat, who heads the resis­tance com­mit­tee in the vil­lage. In 2011 the bar­ri­er was moved a short dis­tance away from its ini­tial loca­tion in Bil'in, on orders from the Israeli High Court. But much of the vil­lage remains on the Israeli side of the fence, and protests continue.
What is the ulti­mate goal of non­vi­o­lent action, beyond stop­ping the secu­ri­ty wall and end­ing the occu­pa­tion? ​"One state or two states?" is not the right ques­tion to start with, Qum­siyeh says. ​"The right ques­tion to ask is, ​'What is the right thing to do that will guar­an­tee the safe­ty and secu­ri­ty and peace and human­i­ty of every­body in the long run?' Once we can agree, we'll work toward that."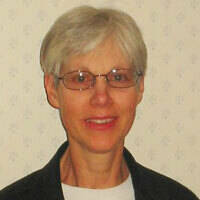 Melin­da Tuhus
is an inde­pen­dent jour­nal­ist with
25
years of expe­ri­ence in print and radio, includ­ing
In These Times, The New York Times
, Free Speech Radio News and pub­lic radio stations.